NFL Fantasy Football: Top 3 Fantasy Sleepers for the 2012-2013 Season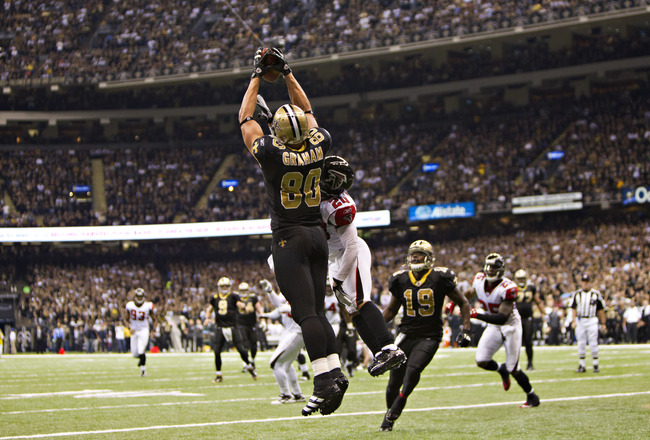 Jimmy Graham went undrafted in many fantasy leagues last year, and then went on to catch 99 passes for 1,310.
Wesley Hitt/Getty Images
NFL football has always been one of the biggest and most anticipated sports in all of America. Another sport that is nearly on the same level as NFL football is a sport that doesn't technically exist.
Each year, fantasy football controls the lives of many football fans for nearly five months out of the year. Yes, the early rounds of every fantasy draft are without a doubt important, but champions can be made with adequate picks in the later rounds.
Here are three players who could provide fantasy owners with plenty of production in the 2012-2013 NFL Season.
3. Jonathan Baldwin, WR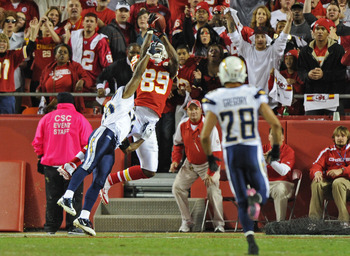 Peter Aiken/Getty Images
Jonathan Baldwin had a relatively quiet season in 2011, showing few signs of brightness while catching just 21 passes for 254 yards.
So, what makes Baldwin a breakout candidate for the 2012-2013 season? Take a look at his athletic ability that he displayed in the 2011 NFL combine, the year in which he was drafted 26th overall by the Kansas City Chiefs.
Baldwin is 6'5" and weighs in at 230 pounds. He ran the 40-yard dash in 4.51 seconds and displayed an impressive 42" vertical jump. With some added experience, Baldwin could very well unleash some of his freakish potential in the coming season.
2. C.J. Spiller, RB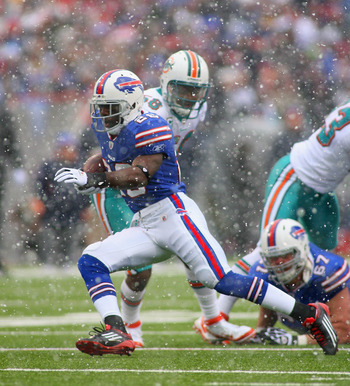 Rick Stewart/Getty Images
C.J. Spiller isn't a big back at 5'10" and 200 pounds, but he makes up for his dearth in size with his speed and quickness.
Out of college, Spiller ran a 4.37 40-yard dash in the NFL combine in 2010 and was finally given a legitimate opportunity to display it in action in 2011 when Bills' starting running back Fred Jackson went down. Spiller averaged 74.3 yards per game in the six games he started after Jackson's injury.
At the age of 31 and coming off a serious knee injury, look for the Buffalo Bills to decrease Fred Jackson's carries and give the youthful C.J. Spiller plenty of playing time in 2012.
1. Trent Richardson, RB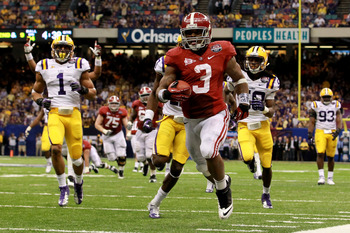 Ronald Martinez/Getty Images
The pick for the No. 1 sleeper candidate should come as no surprise. At 5'9" and a lean 227 pounds, Trent Richardson has the rare combination of size, speed, quickness and athleticism.
When a defender makes the bold decision to step into his path, Richardson has the choice of using his agility to get around the defender or the strength to run through the defender.
If Richardson can remain healthy, look for him to be a force in the Cleveland Browns' running game.
Keep Reading