7 Ways Cole Hamels' Huge Extension Shakes Up the 2012 MLB Trade Deadline
Rich Schultz/Getty Images

On Wednesday morning, Philadelphia Phillies starting pitcher Cole Hamels became a very rich man. In fact, his future children and grandchildren became very rich as well.
Hamels agreed to a six-year, $144 million contract extension that keeps him in Philly for most of the rest of the decade. A vesting option was included for the 2019 season as well.
Now armed with the second-richest contract for a pitcher in MLB history, behind only CC Sabathia, Hamels' decision to stay right where he is drastically alters the landscape in the trade market.
Teams who had been busily preparing to make offers to Philly for the 28-year-old southpaw must now switch gears and go in an entirely different direction.
So, just what does Hamels' contract extension mean for the rest of the players available on the trade market?
Let's take a look.
Begin Slideshow

»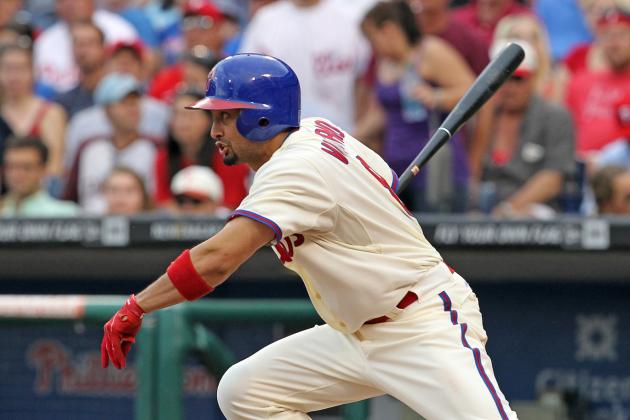 Hunter Martin/Getty Images

With the signing of Cole Hamels, the Philadelphia Phillies now have $128 million committed to just seven players for the 2013 season:
Cliff Lee—$25 million
Cole Hamels—$24 million
Roy Halladay—$20 million
Ryan Howard—$20 million
Chase Utley—$15 million
Jonathan Papelbon—$13 million
Jimmy Rollins—$11 million
The Phillies still have to make decisions on several key players for 2013 and beyond, including center fielder Shane Victorino.
Victorino has been widely mentioned in various trade rumors, and it seems almost a certainty that, with Hamels inking his lucrative contract, the Phillies signed a death warrant for Victorino in terms of his career in Philly.
Ken Rosenthal of FOX Sports is of the belief that the Los Angeles Dodgers could make a play for Victorino, despite their recent acquisition of Miami Marlins third baseman Hanley Ramirez:
Source: #Dodgers deal for Victorino or Pence possible even if team gets Dempster along with H. Ramirez. LA has been in talks with #Phillies.

— Ken Rosenthal (@Ken_Rosenthal) July 25, 2012
The Pittsburgh Pirates also made a play for Victorino:
Heard #Pirates bid for Victorino got hung up when #Phillies asked for Lincoln. Bucs offered Hughes. Minor leaguer also included.

— Rob Biertempfel (@BiertempfelTrib) July 24, 2012
Victorino's days in Philadelphia are likely numbered.
Note: Salary figures compiled by Cot's Contracts.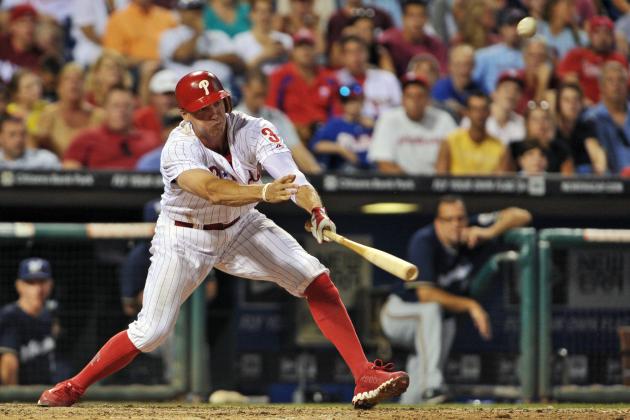 Drew Hallowell/Getty Images

Philadelphia Phillies right fielder Hunter Pence is under contract for $10.4 million this season and has one more year of arbitration eligibility left.
Considering the year he's having (.268, 17 HR, 58 RBI), he will likely get a considerable bump in salary—I estimate around $12M annually.
That would mean the Phillies will have committed $140 million to eight players next season. Just taking the average major league salary of around $3.5 million, that would put the Phillies' payroll next season at close to $200 million, a $28 million jump from 2012.
Pence may have once thought he was safe in Philly—not so much anymore.
Joel Sherman of the New York Post reached out to get opinions:
Asked AL exec what thought about #Phillies signing of Hamels: "I think it means Cliff Lee and Hunter Pence are pretty available."

— Joel Sherman (@Joelsherman1) July 25, 2012
Ken Rosenthal of FOX Sports reported that the Phillies are "eager" to move Pence as well.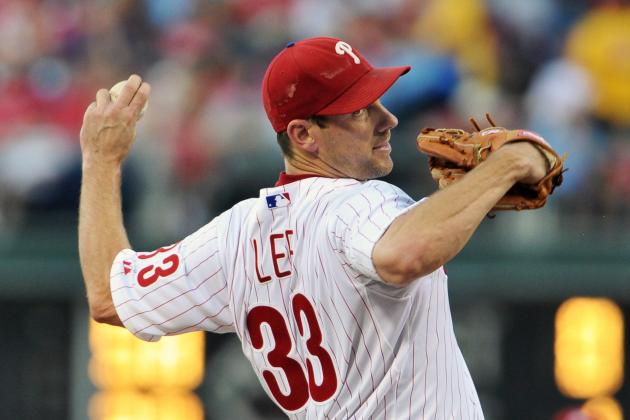 Drew Hallowell/Getty Images

With today's signing of Cole Hamels to a six-year, $144 million contract, it's very possible that teammate Cliff Lee could replace Hamels as one of the pitching options at the top of the trade market.
Upon the news that Hamels was staying put, speculation ran rampant about Lee on the web.
On Saturday, Jon Heyman of CBS Sports reported that the Texas Rangers are not on Lee's 21-team no-trade list.
The Rangers are keen on finding an impact pitcher to replace Colby Lewis, now shelved for the season with a torn flexor tendon in his right elbow.
Buster Olney of ESPN believes that the Rangers will at least ask about Lee:
With Cole Hamels off the board, TEX effort to add an elite starter down to this: Josh Johnson pursuit; ask on Cliff Lee; maybe Greinke.

— Buster Olney (@Buster_ESPN) July 25, 2012
The market for Lee will be small—few teams have the financial wherewithal to be able to take on Lee's salary, and it's doubtful the Phillies would pony up considerable money just to unload him.
Ken Rosenthal of FOX Sports believes it's doubtful that the Rangers will make a serious play to bring Lee back to Arlington:
I should add one more name to list of starting pitchers #Rangers could pursue IF he becomes available: Cliff Lee. At this point, unlikely.

— Ken Rosenthal (@Ken_Rosenthal) July 24, 2012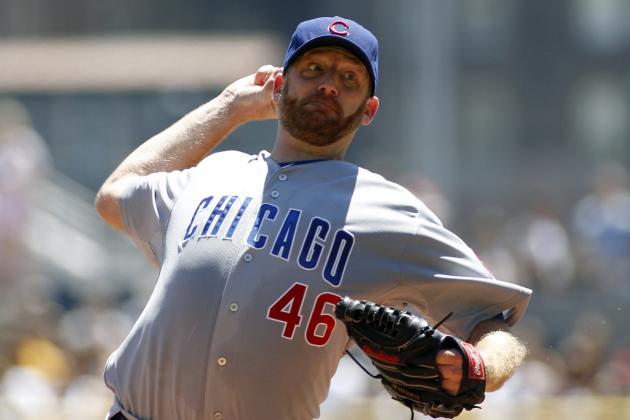 Justin K. Aller/Getty Images

The Los Angeles Dodgers were literally salivating at the chance to go after Philadelphia Phillies starting pitcher Cole Hamels. Now that he's off the table, what's their next move?
General manager Ned Colletti indicated that the Dodgers are definitely not done yet:
"We're still active. We're active in the SP market & position player market. We're far from done as long as we can find a partner." -Colleti
— Los Angeles Dodgers (@Dodgers) July 25, 2012
Jim Bowden of ESPN also tweeted that the Dodgers are clearly not done and will set their sights on others with Hamels off the table:
Dodgers not finished as they go full bore for Greinke, Dempster, Garza or Johnson....new ownership not playing....."going to do all we can"
— JIM BOWDEN (@JimBowdenESPNxm) July 25, 2012
Jon Paul Morosi of FOX Sports believes that the Dodgers will go hard after Zack Greinke or Josh Johnson if a deal for Ryan Dempster falls through:
If #Dodgers can't complete deal for Dempster, they have Zack Greinke and Josh Johnson on their list, as well, sources say.
— Jon Morosi (@jonmorosi) July 25, 2012
One thing is clear: The Dodgers are clearly back in business with new ownership.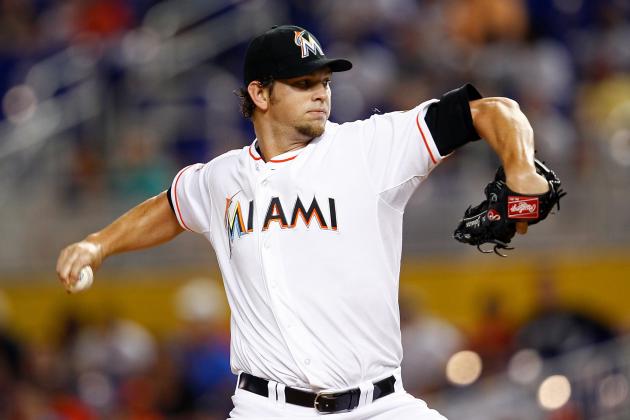 Sarah Glenn/Getty Images

Much like the Los Angeles Dodgers, the Texas Rangers will now have to set their sights on other pitchers currently on the trade market.
Ken Rosenthal of FOX Sports tweeted that the Rangers may be interested in Tampa Bay Rays pitcher James Shields, but don't view him as elite as Hamels:
Source: #Rays' Shields also "in the mix" for #Rangers. Texas considers him an upgrade, but not an ace at the level of Hamels or Greinke.
— Ken Rosenthal (@Ken_Rosenthal) July 25, 2012
The Rangers would be in direct competition with archrival Los Angeles Angels, who have already been in contact with the Rays about the availability of Shields.
Rosenthal's partner at FOX, Jon Paul Morosi, tweeted that the Rangers and Marlins have discussed Josh Johnson as well:
#Rangers and #Marlins have discussed Josh Johnson, sources confirm. @MLBONFOX
— Jon Morosi (@jonmorosi) July 25, 2012
Joel Sherman of the New York Post apparently agrees with Morosi.
No matter who ask today all use terms like "would be shocked" if #Marlins do not trade Josh Johnson. #Rangers viewed as favorites:
— Joel Sherman (@Joelsherman1) July 25, 2012
There is no doubt that both the Rangers and Dodgers will be the biggest players for the remaining top pitchers on the open market, with the Angels in hot pursuit as well.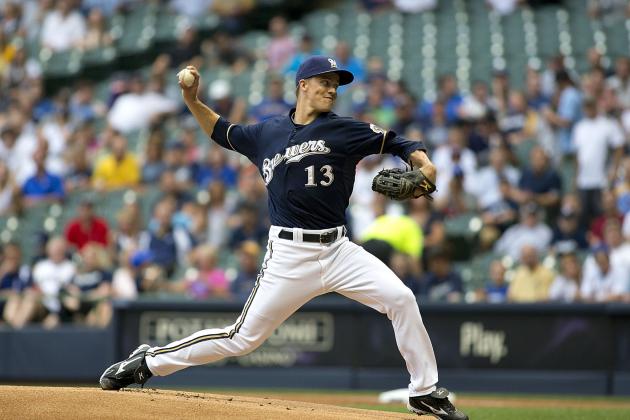 Mark Hirsch/Getty Images

When Cole Hamels put pen in hand and signed his new six-year, $144 contract on Wednesday, it likely signified one thing: Zack Greinke will definitely not re-sign with the Milwaukee Brewers.
That card was likely taken off the table as soon as the ink was dry on Hamels' contract.
Dan O'Donnell of Milwaukee's 620 WMTJ radio station certainly believes that to be the case.
If Milwaukee's extension offer to Greinke really was the reported five-year deal worth somewhere in the neighborhood of $100 million to $112 million range, then the Brewers are about a year and $30 million away from what Greinke would want.
Danny Knobler of CBS Sports believes that Brewers owner Mark Attanasio, who has always been loathe give up a good fight, has a major decision to make.
He's worth acquiring in a trade. The Brewers' season no longer seems to be worth trying to save.

The next move, it seems, is up to Mark Attanasio.
Indeed it is, and it won't be an easy decision to make.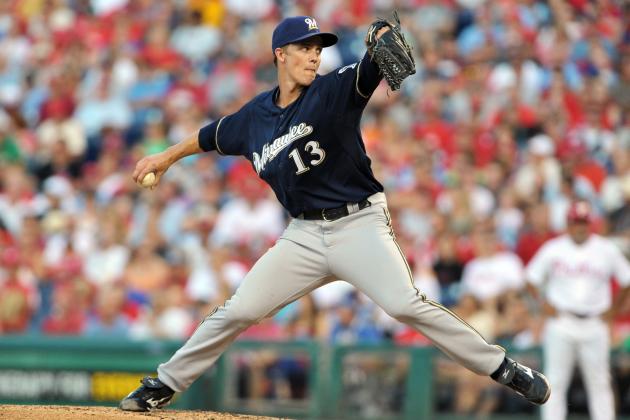 Drew Hallowell/Getty Images

With the signing of Cole Hamels on Wednesday, it certainly sets a new bar in terms of contract negotiations in the future, especially for guys like Milwaukee Brewers starter Zack Greinke. Greinke looked terrific in his outing on Tuesday night, pitching seven strong innings and allowing only one run on three hits before his bullpen imploded.
Based on various tweets by analysts, it appears the Brewers are out on re-signing Greinke, and that he will almost assuredly be traded before the deadline expires Tuesday.
Jim Bowden of ESPN (Insider subscription required) was very simple in his belief—Greinke will be traded.
Jon Paul Morosi of FOX Sports said that the Texas Rangers, Atlanta Braves and Los Angeles Angels could be landing spots. Morosi stated that Greinke admires both the Braves and Angels organizations.
Jon Heyman of CBS Sports tweeted that the Chicago White Sox and GM Kenny Williams can't be counted out of the Zack Greinke sweepstakes, either:
#chisox like zack greinke best of potentially available starters. South siders will get someone, ken w isn't stand-pat guy
— Jon Heyman (@JonHeymanCBS) July 25, 2012
Unless Greinke agrees to re-sign with his new team, he would be a rental player, as his contact expires at the end of this season.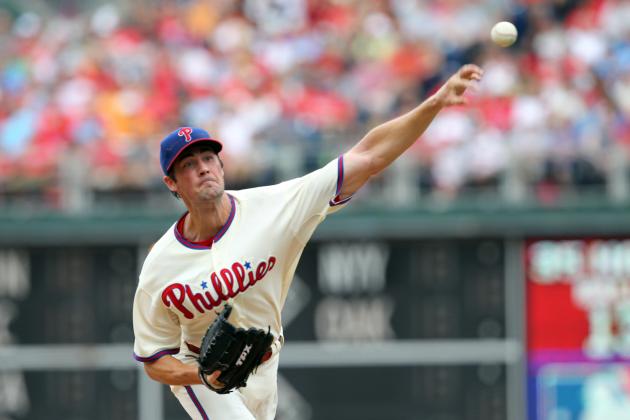 Hunter Martin/Getty Images

The re-signing of Cole Hamels by the Philadelphia Phillies seriously changes the landscape of the trade market, with just under six days left before the end of the non-waiver deadline. However, it also changes the focus for the Philadelphia Phillies as well.
In signing Hamels, GM Ruben Amaro Jr. was setting up the future, but it also could be spark the beginning of the Phillies trading away their veterans.
It's now almost a certainty that Shane Victorino is gone. The future in Philly is clearly cloudly for right fielder Hunter Pence.
Outfielder Juan Pierre and third baseman Placido Polanco are not part of the future in Philly, so they will likely be discussed in trade negotiations as well.
In terms of Hamels' contract itself, it almost assuredly means that Zack Greinke's days in Milwaukee are numbered. The Rangers, Angels, Dodgers and Braves will be major players, and are among the very few teams that can absorb a Hamels-like contract for Greinke.
Hamels' signing undoubtedly has a ripple effect that will drastically alter the futures of several teams, not just the Phillies.
Doug Mead is a featured columnist with Bleacher Report. His work has been featured on the Seattle Post-Intelligencer, SF Gate, CBS Sports, the Los Angeles Times and the Houston Chronicle.