10 Reasons Ichiro Suzuki Will Explode in Change of Scenery with the Yankees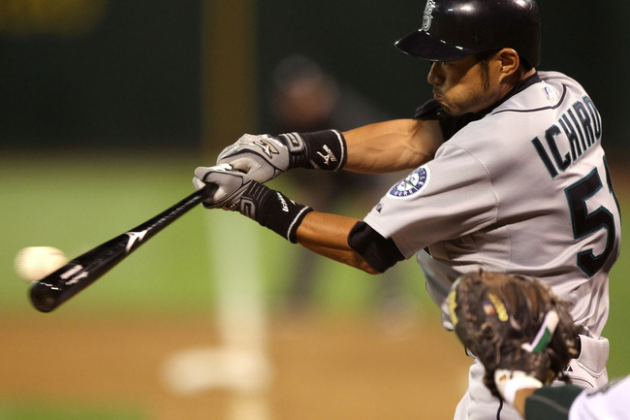 Potential future Hall of Famer, Ichiro Suzuki, was traded from the lowly Seattle Mariners to the best-team-in-baseball, the New York Yankees on Monday. Despite having a dismal season at the plate, Ichiro will prove to be a valuable resource this year for the Bronx Bombers.

His career numbers against the AL East are terrific and his offensive game is tailor-made for the confines of Yankee Stadium. Also, he's in his contract year and the added exposure during the playoffs should provide the motivation to excel on baseball's brightest stage.

Here are the top 10 reasons why Ichiro is going to dominate for the rest of 2012 with the New York Yankees.
Begin Slideshow

»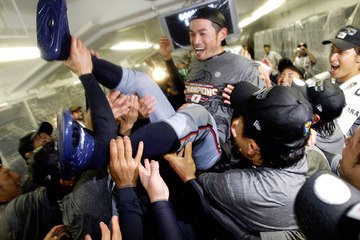 When Ichiro was acquired by the Yankees, he was sporting the worst OPS+ of his career, and as a result, he is headed for the ninth spot in the Yankees' lineup. Granted that it's impossible for a national sports icon to go anywhere and have no pressure, if there is one place where even his celebrity would be outmatched, it is in New York surrounded by baseball legends.
Additionally, it can't really get much worse for him at the plate, now can it?
(Photo courtesy of goldsea.com)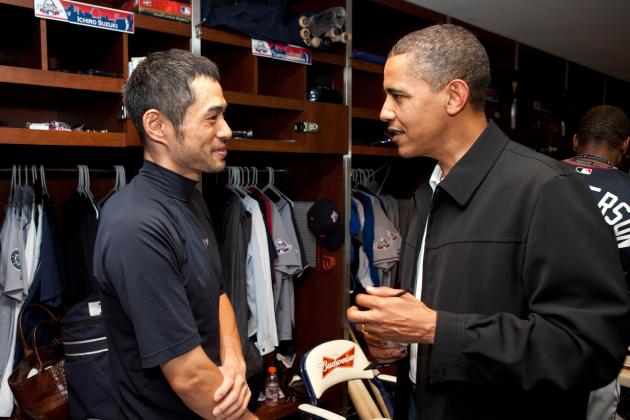 The New York media adopts a no-holds-barred, in-your-face style that reports equally the grand with the dismayed. Ichiro will be celebrated if he turns around his year and provides the Yankees with yet another weapon in the lineup. If he does not produce, then he will hear about that too.
Remember, unlike in Seattle, where he gave the team a decade of All-Star production, he has given New York nothing and the media owes him nothing. The "Ichiro Treatment" will surely cease in New York, and Ichiro will quickly learn that the only way to be in the good graces of the columnists and beat writers will be to produce like he deserves to wear the pinstripes.
(Photo courtesy of ja.wikipedia.com)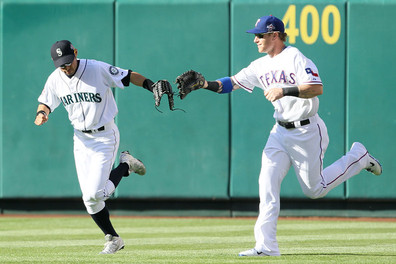 Having veteran leadership around is never a bad thing, especially when it comes in the form of two bona fide Hall of Famers (Derek Jeter and Alex Rodriguez), four perennial All-Stars (Jeter, Robinson Cano, Curtis Granderson, Mark Teixeira) and a Cy Young award winner (C.C. Sabathia). Everyone knows that Ichiro can play, but now he gets to learn the art of playing in New York City from battle-tested experts.
(Photo courtesy of zimbio.com)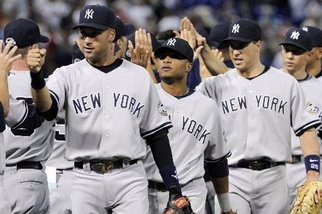 Expected to bat No. 9 in the lineup, Ichiro will be given plenty of chances to wreak havoc on opposing pitchers. They won't want to put him on base because of his base-running skills but they also will be scared into throwing too many off-the-plate pitches due to the fear of putting him on with the murderers' row in the lineup behind him. Both of these dynamics will result in many hittable pitches and opportunities to run wild with the Yankees.
(Photo courtesy of ablogforarod.blogspot.com)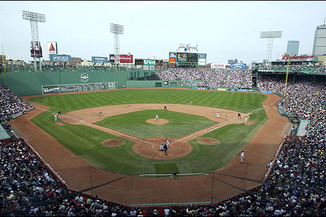 Escaping the cavernous digs of the American League West should do wonders for Ichiro's hitting production. With the exception of Arlington Stadium, AL West stadiums ranked in the bottom quintile of run production in 2012, with Safeco Field the penultimate stadium in the Majors, having the second-fewest runs per game (0.644).
Meanwhile, the American League East has two venues ranked in the top seven (Fenway Park and Camden Yards), and even its lowest-scoring stadium, Tropicana Field, outscores two parks in the AL West.

Never did I think that I would write anything related to Fenway Park that would be good for the Yankees.
(Photo courtesy of boston.sportsthenandnow.com)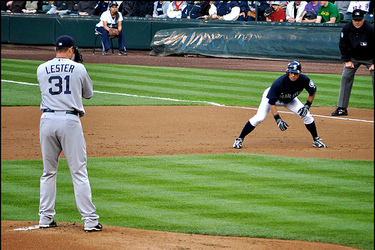 Over his career, Ichiro has hit over .300 against every American League team that he has faced. He has hit the Orioles especially well, accumulating a triple slash line of .356/.400/.477 in 430 at bats. Luckily for the Yankees, they have three series against Baltimore in the second half and the majority of their September schedule is against AL East teams.
(Photo courtesy of photoree.com)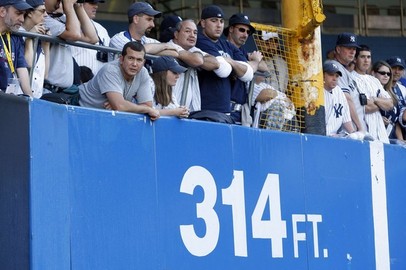 Yankee stadium is a haven for left-handed hitters. Not only is the right-field porch super short but right field, in general, is small, especially when compared to the galaxy-sized one in Safeco Field.
Tighter dimensions means less ground to cover for our 38-year-old protagonist, which will keep his legs fresh for the pennant chase.
(Photo courtesy of http://illuminatusobservor.blogspot.com)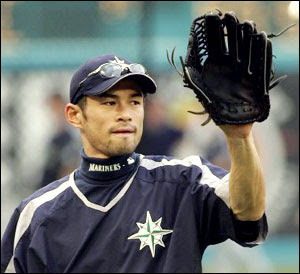 How much more evidence does one need to see that a player is motivated to excel than when he requests a trade from the only team he's ever known?
Leaving that home would surely be hard on any player, but Ichiro turned into one of the best players of our generation after crossing the Pacific in 2001. Something tells me that he will be able to excel at a high level after staying in the American League. Reportedly, Ichiro is ecstatic about going from worst to first in the standings, and deservedly so.
(Photo courtesy of jessicadawncarr.blogspot.com)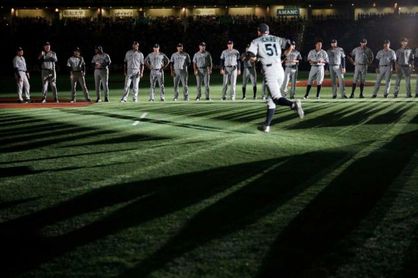 With the Olympics starting this week, do we really need to explain why chasing a championship might motivate a star with no rings, especially when he lands with the best team in baseball after requesting a trade?
(Photo courtesy of seattlepi.com)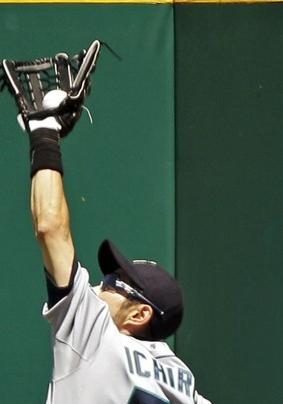 Ichiro is not getting any younger and at 38 years old, he is probably playing for his final Major League Baseball contract. According to the new MLB Collective Bargaining Agreement, impending free agents who are traded part way through the previous season will not garner their team any compensatory draft picks. Therefore, Ichiro clearly has a lot to play for during the second half of the season.
The Yankees could always resign him, but it will take an exemplary performance for Ichiro to demonstrate that he still has life in his legs, pop in his bat and firepower in his arm.
The global baseball world will be expecting it.
(Photo courtesy of washingtonpost.com)