Fantasy Football: Sleepers That Will Make a Splash for the 2012 Fantasy Season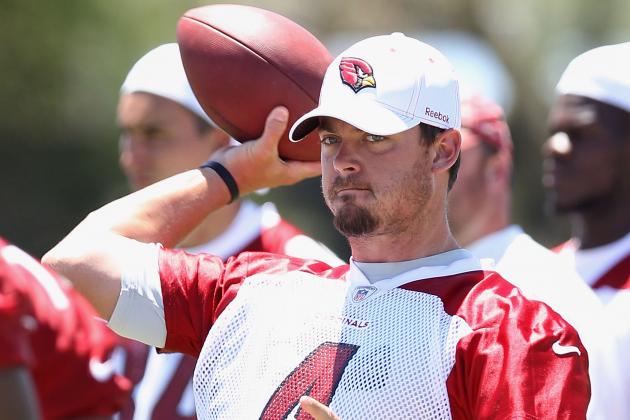 Christian Petersen/Getty Images

With the 2012 NFL Fantasy Football season technically underway (I can't believe it's almost August already!), I want to take a look at some possible fantasy football sleepers that could make a splash this season.
I'm going to choose one player and two honorable mentions from each of the following positions: quarterback, running back, wide receiver and tight end.
Some you may agree with; some you may think I'm crazy.
I'm fine with that. You have to be a little crazy when you play fantasy sports.
In fantasy football, you have to sometimes take risks if you want to win your league. You need to study as well. It also takes some waiver-wire magic and some pure luck.
You never know when the next Victor Cruz, Rob Gronkowski or Jimmy Graham will come along. Last season I got Graham in the 10th round, and I picked up Cruz as a free agent after Week 3 on the same team. Now you would think I would have at least made the playoffs with these guys anchoring my team, right?
Think again.
Read the running backs section, and you'll see why. Kudos also goes to Andre Johnson.
I digress. The 2012 season is upon us, and we'll see who the next surprise player(s) are.
Who will be the next Gronk? How about the next Cruz?
Let's find out.
Begin Slideshow

»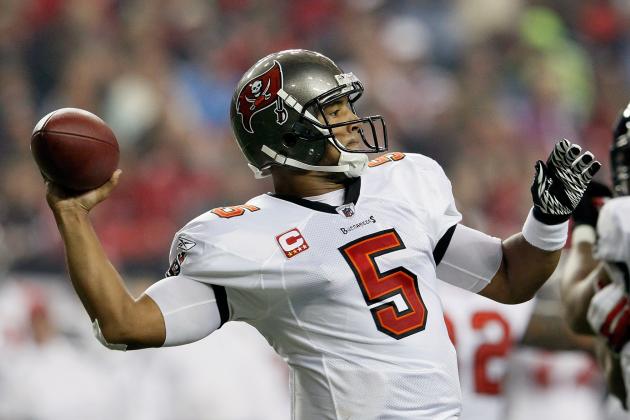 Kevin C. Cox/Getty Images

Josh Freeman, Tampa Bay Buccaneers
Now, I know you're probably saying, "How is Freeman a sleeper?"
You're kind of right.
But, coming off of Freeman's unimpressive 2011 season, he is likely to slip a lot. There are about 17 other quarterbacks you could draft ahead of Freeman in my opinion. So think about it, in a 10-12 man league, you can get Freeman pretty late (depending on the people you are drafting with of course).
With most drafts having around 16 rounds, I see Freeman going as late as possibly the ninth.
I grabbed Matthew Stafford with this same pick last year, and he did not disappoint.
If you can snatch him up late and focus on a big-play tight end and two star running backs, with the mix of quality wideouts, you'll be in good position to win your league. With the addition of Vincent Jackson and other quality players in Mike Williams and LaGarrette Blount, I look for Freeman to have a big season.
Quietly.
Honorable Mention
Carson Palmer, Oakland Raiders
Kevin Kolb, Arizona Cardinals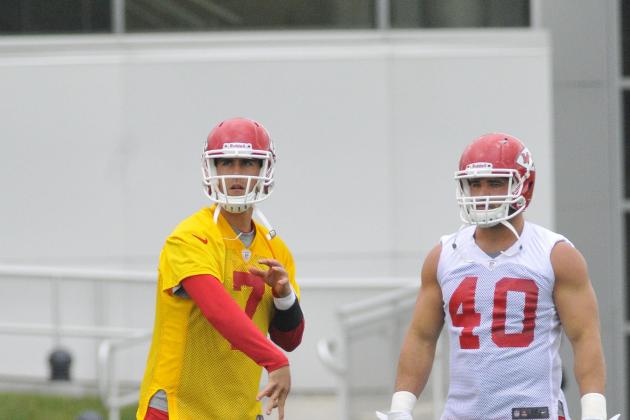 Denny Medley-US PRESSWIRE

Peyton Hillis, Kansas City Chiefs
He helped destroy my fantasy team last season, and I swore to never draft him again.
Well…I've had a change of heart.
He's not on the Madden cover again, and he got the job backing up the other guy who helped kill my fantasy team: Jamaal Charles. Yes, I had the joy of having both players.
Anyway...Hillis is getting to back up Charles, who is recovering from a torn ACL.
This should lead to many a scoring chance for Hillis in the red zone, as well as short-yardage situations. We all know Peyton has the ability to break big runs and trample the defense.
So don't be afraid to take a late flier on Hillis as a possible RB/WR slot or backup in case of a starter's bye/injury. He should get a ton of goal-line carries, and I see that translating to around seven to eight rushing touchdowns. He's also a pretty viable receiver out of the backfield.
Honorable Mention
Donald Brown, Indianapolis Colts
C.J. Spiller, Buffalo Bills
Nick Laham/Getty Images

Domenik Hixon, New York Giants
First and foremost: I don't expect Hixon to be this year's Victor Cruz.
I do expect him to play a big role in the 2012 New York Giants' offense. With the possibility of Hakeem Nicks missing time, Hixon has the opportunity to shine in the G-men's passing game.
Jake Ballard, Eli's former go-to tight end, is gone as well. This should open up more opportunities over the middle for Hixon, and with the departure of Mario Manningham, look for Hixon to be Eli's deep threat as well.
The Giants will need Hixon to step up this year. If Eli can trust him, and they can develop some chemistry, Hixon could pay some nice dividends. Grab him late or even on the free-agent wire if one of your guys gets hurt, in case you need some WR production.
Honorable Mention
Danny Amendola, St.Louis Rams
Jacoby Ford, Oakland Raiders
Titus Young, Detroit Lions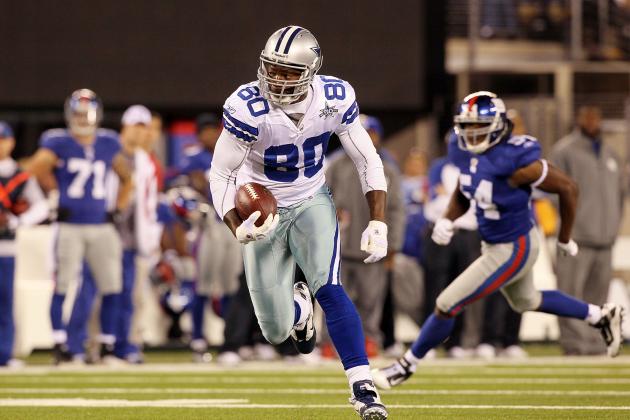 Jim McIsaac/Getty Images

Martellus Bennett, New York Giants
The Giants signed Bennett in the offseason with the hope he could take over the everyday tight end responsibilities. Bennett has great physical gifts and can be a major asset to the Giants' passing game. He has superstar ability but has lacked the mental focus to truly apply it.
Playing behind Jason Witten doesn't help much either.
If there's one person who can snap Bennett into mental shape, it's Tom Coughlin.
He doesn't tolerate nonsense and will make you a better player. He has the the ability to make Bennett a factor this season.
Oh, and it helps he has Eli Manning throwing the ball to him too.
If Eli can make Jake Ballard a reliable threat, as well as Kevin Boss, then imagine what he can do with Bennett if he can get familiar with the Giants system.
Bennett is listed outside the top 10 fantasy-football tight ends. If you can snatch him up towards the end of your draft, let Bennett do the work while you reap the benefits.
Honorable Mention
Jared Cook, Tennessee Titans
Coby Fleener, Indianapolis Colts
Kyle Rudolph, Minnesota Vikings