The AFC North's All-Underappreciated Team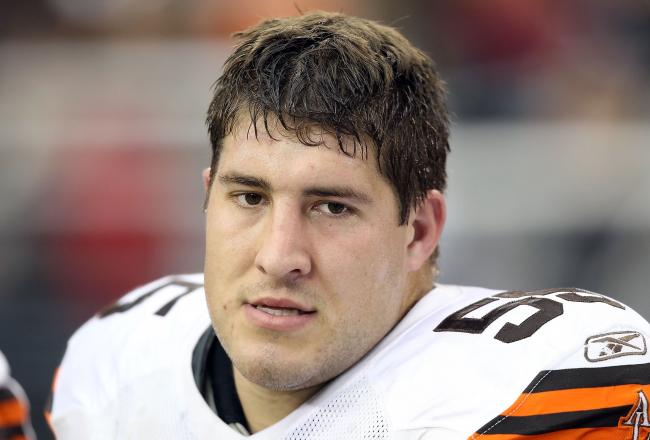 If you look at this picture and have no clue who this man is, this article is for you (it's Browns center Alex Mack, by the way).
Christian Petersen/Getty Images
Superstar talent is easy to recognize in the NFL—those are the names we hear on an almost daily basis. But what about the players on the margins—not the underachievers, but the quiet assassins, the players who have a lot to contribute but are low on the name-recognition scale? Where's the love for them?
In an attempt to rectify this seeming injustice, I've compiled an AFC North's All-Underappreciated roster, full of players who don't receive the most attention but who certainly make their presence felt on the field.
QB: Joe Flacco, Baltimore Ravens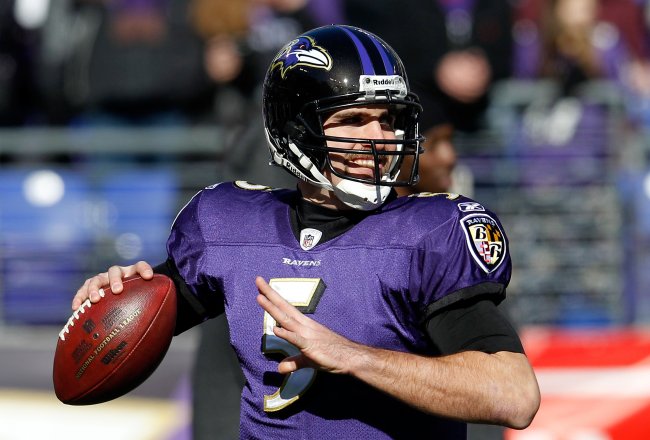 Joe Flacco's hands have been tied by dubious playcalling; he's far better than his stats would indicate.
Rob Carr/Getty Images
We all know that Joe Flacco has some issues with consistency (in Weeks 2 through 7 last season, he alternated 300-yard games with sub-200-yard performances)—and it has little to do with how many pass attempts he has.
However, when you're talking about effective, game-manager-style quarterbacks, Flacco is one of the best. Give him an offensive coordinator who can best maximize Flacco's big arm, and he could become a true face of the Ravens' franchise.
Give Isaac Redman some love, people.
Christian Petersen/Getty Images
RB: Isaac Redman, Pittsburgh Steelers
This season, we'll really get a look at what Isaac Redman is made of, considering he'll be the Pittsburgh Steelers' starter for at least the first six weeks. There are some knocks against him—a lack of explosive speed, isn't much of a receiver—but the things he does, he does well, and he has the talent to certainly make the position his own.
WRs: Josh Cribbs, Cleveland Browns; Torrey Smith, Baltimore Ravens; Jordan Shipley, Cincinnati Bengals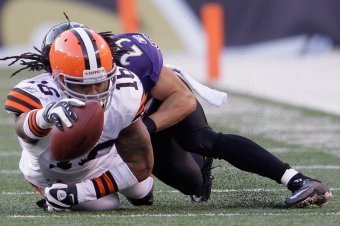 Josh Cribbs is more than just a return threat.
Rob Carr/Getty Images
Believe or not, but the Cleveland Browns' Josh Cribbs is more than just a prolific kick and punt returner; he's also an increasingly capable receiver. His 41 receptions for 518 yards and four touchdowns are all career highs, and he'll likely be even more involved this year with the big-armed Brandon Weeden throwing him the ball.
I also included the Ravens' Torrey Smith on this list. Smith was the Ravens' second-most productive receiver last season, with 95 targets, 50 receptions, 841 yards and seven scores all while dealing with a hernia which required surgery in the offseason. Smith promises 1,000 receiving yards this season, and he'll likely do it.
Finally, we have Cincinnati Bengals slot receiver Jordan Shipley. Shipley missed nearly the entirety of the 2011 season after tearing his ACL but was effective in his rookie 2010 season, with 53 receptions for 600 yards and three scores. At full health this season, Shipley will play an integral role on the Bengals' offense.
TE: Jermaine Gresham, Cincinnati Bengals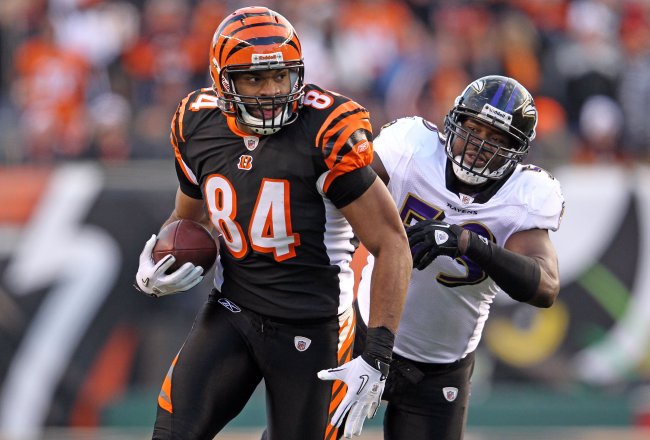 Jermaine Gresham is the AFC North's answer to Jimmy Graham.
Andy Lyons/Getty Images
We're in a golden era for pass-catching tight ends, but most of the attention is going to guys like Tony Gonzalez, Rob Gronkowski, Antonio Gates and Jimmy Graham. The Cincinnati Bengals have themselves quite the receiving threat in tight end Jermaine Gresham, even if he doesn't light up highlight reels week after week.
Gresham keeps getting better every year and had 52 receptions for 596 yards and six scores last season. If he maintains this pace, he should have a similar number of catches, but for at least 650 yards and seven to eight touchdowns.
OL: C Alex Mack, Cleveland Browns; G Marshal Yanda, Baltimore Ravens; T/G Willie Colon, Pittsburgh Steelers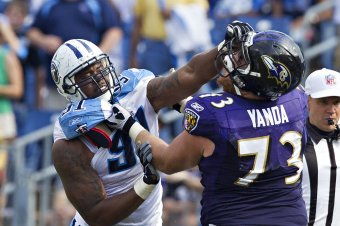 Don't know Marshal Yanda? Maybe because he doesn't play defense?
Wesley Hitt/Getty Images
The reasons for the inclusion of these offensive linemen are simple: Alex Mack gets overshadowed by his AFC North counterparts Maurkice Pouncey and Matt Birk; Marshal Yanda is a standout offensive guard on a team known for its defense; Willie Colon missed the 2011 season and has been part of a struggling offensive line.
But you know what? All of them play exceedingly well, even if they don't get the proper recognition.
DL: DE Michael Johnson, Cincinnati Bengals; DE Pernell McPhee, Baltimore Ravens; DT Ahtyba Rubin, Cleveland Browns; DT Geno Atkins, Cincinnati Bengals
Oftentimes, it's easy to forget about the effectiveness of the Cincinnati Bengals defensive line simply because they don't have many standout players—the nature of their constantly-rotating approach means no one becomes a household name.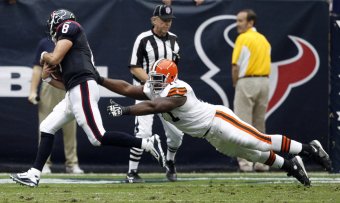 Ahtyba Rubin says you're not going anywhere.
Bob Levey/Getty Images
But their two best players on the defensive line—Michael Johnson and Geno Atkins—most certainly deserve acknowledgement. Though neither man played more than 800 snaps last year, they combined for 16 sacks, 22 quarterback hits, 43 quarterback hurries and six batted-down passes.
The Ravens' Pernell McPhee made an impression in his rookie season but was often overshadowed by his big-name teammates. On 389 snaps (most of them in pass-rush situations), McPhee had seven sacks, six quarterback hits and 21 hurries, and he deflected three passes. With Terrell Suggs sidelined with his torn Achilles tendon, McPhee will get more snaps this season.
Finally, at defensive tackle, we have the Browns' Ahtyba Rubin. The Browns defensive line was like a sieve when it comes to the run game last season, but Rubin was the one shining standout, with 78 total tackles, six sacks and 45 hits and tackles for no or negative gain. Unfortunately, his teammates dragged him down.
LB: Lawrence Timmons, Pittsburgh Steelers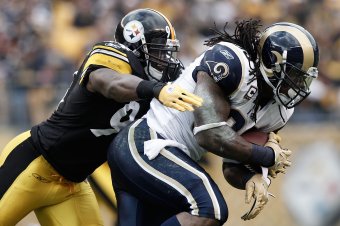 Linebackers in the AFC North who aren't pass rushers generally get the short shrift.
Jared Wickerham/Getty Images
With teammates like LaMarr Woodley and James Harrison, it's easy for Lawrence Timmons' contributions to the Steelers defense to fall by the wayside. Timmons is run-stopper who notched the second-most tackles of any Steeler last season with 93. He also contributed two sacks, an interception and two forced fumbles.
Timmons is on the field for nearly every snap, doesn't rack up many penalties and has missed just two games in five seasons. Reliable and effective, Timmons deserves more credit.
Secondary: CB Lardarius Webb, Baltimore Ravens; CB Joe Haden, Cleveland Browns; S Bernard Pollard, Baltimore Ravens
The Ravens have one of the best secondaries in the NFL, though most people think of free safety Ed Reed and little more. But Lardarius Webb has emerged as one of the league's top cornerback talents, with 67 tackles, one sack, five interceptions (one for a score) and a forced fumble earning him a six-year, $50 million deal this offseason that will also see him no longer returning punts and kicks.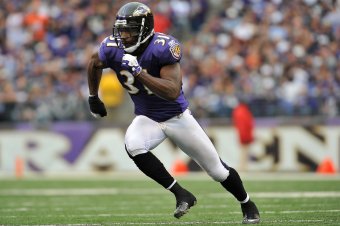 Bernard Pollard is way more than "that guy who hurt Tom Brady's knee."
Larry French/Getty Images
Joining him on this roster is another Raven, strong safety Bernard Pollard. Pollard has been an underrated talent everywhere he's been in the league, but he's a brutal, physical player guaranteed to play hard no matter where he ends up.
Pollard had 75 tackles, two sacks, three forced fumbles, one fumble recovery and an interception in his 2011 season, his first with the Ravens. It's likely he'll close out his career in Baltimore.
And finally, there's Browns cornerback Joe Haden. The Browns have an underrated secondary as a unit, but Haden is their leader, notching 68 total tackles to just three missed last season, and a sack.
He didn't net an interception in 2011 but had six in his 2010 rookie season. That and the nine penalties Haden accrued last year are knocks against him, but he's a prime candidate to become one of the league's true shutdown corners in time.
So who do you think deserves to be recognized on the AFC North's All-Underappreciated team? Leave your suggestions in the comments below.
This article is
What is the duplicate article?
Why is this article offensive?
Where is this article plagiarized from?
Why is this article poorly edited?