Why NFL's Playoff System Should Never Be Changed
June 29, 2012

Jeff Zelevansky/Getty Images
National debate about a college football playoff has raged for decades. The NCAA took one more plodding step forward by approving a four-team playoff, seeded by an as-yet un-nominated committee. As a compromise between countless interested parties, this new system seems destined to become the "old" system sooner, rather than later.
Meanwhile, there's no debate about the NFL's playoff system, and hasn't been in years. Why? Because the NFL's playoff system is as good as it gets.
There's a beautiful symmetry about the NFL: 32 teams, split into two conferences of 16, grouped geographically into eight divisions of four. Every division champion gets in, the two winningest teams from each conference get wild card berths, and the two winningest division champions from each conference get byes to the second round.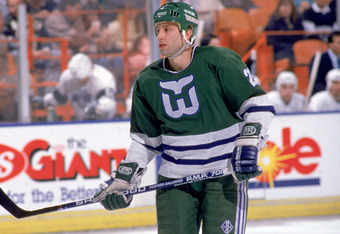 Tim DeFrisco/Getty Images
The NFL's playoff system is perfectly balanced. It allows 12 of 32 teams into the postseason; just enough to provide most team's fans hope well into the regular season, but not enough to make the regular season irrelevant (like the NHL's 16-of-21 system introduced in '79-'80). It allows worthy teams that overcome adversity, like the 2010 Green Bay Packers, the chance to prove that worth.
But the NFL's playoff system also rewards winning. With the top two seeds in each bracket getting byes into the second round, dominant teams are much less apt to fall to a "giant killer" early in the single-elimination tournament. Further, seeds are "power protected," meaning the No. 1 seed plays the lowest remaining seed in each round.
In this way, the NFL gives its top seeds the easiest possible road to a title. Beat the weakest division champion or a wild card team, and you're in the conference championship game. Win that, and you're in the Super Bowl. Even so, upsets still occur; wild cards won the Super Bowl in the 2005, 2007 and 2010 NFL seasons.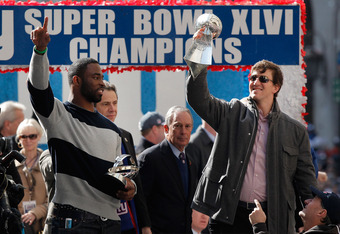 Andrew Burton/Getty Images
A great regular season is greatly rewarded, titles are usually and the door's open just wide enough for good teams to make a surprise run. On paper, the NFL's system is perfect.
But the real-world quality of any playoff bracket is determined by the regular season, and the system that feeds teams into it.
The NCAA used to be comprised of small regional conferences. They'd all play each other, determine a champion based on standings, and let the champions play each other in bowl games. The championship was decided by a series of polls, all of who tended to value number of losses above everything else: if you got through your schedule undefeated, you won.
Over the years, this selection pressure led to the (de)evolution of the college regular season. More and more schedule-padding non-conference games were added up front, to let teams ease their way into the grinder of the conference schedule. Conferences grew bigger, as more teams wanted chances to go to quality bowls—but conference schedules didn't.
More and more teams began qualifying for more and more bowls by playing fewer and fewer meaningful games. Eventually, it got to the point where teams could have a losing conference record and still qualify for the postseason!
The changes the NCAA made don't really address any of these issues. In fact, it flips the problem on its head: Teams have just finished selling out their regional rivalries and strength of schedule to reduce losses. Now, an impressive one- or two-loss team could easily be picked by a committee over a team that successfully navigated a cakewalk.
Meanwhile, the NFL has its regular-season ducks in a row: all eight divisions play true home-and-home round robins, and inter-division play is on an annually rotating schedule. With a couple games left to create premium storyline matchups, the NFL can ensure every team plays every other team every few seasons, regional rivalries stay undisturbed and division championships are unquestionable.
Per the New York Times, the NFL manually sifts through 14,000 possible schedules every season, after a computer has generated and chewed through 824 trillion possible scenarios. The NCAA not only can't match that, they have almost no control at all: conferences select their own teams, divisions and championship games. Meanwhile, schools schedule their own non-conference games.
The great news for the NCAA: A sufficiently smart committee can sift through the scheduling muck it's created and pick the four best contenders for the national title. Better news for the NFL: their schedule works.
For as long as the NFL has 32 teams, their regular season and playoff structures should never be changed.