Update on Bleacher Report Writers Fantasy Baseball League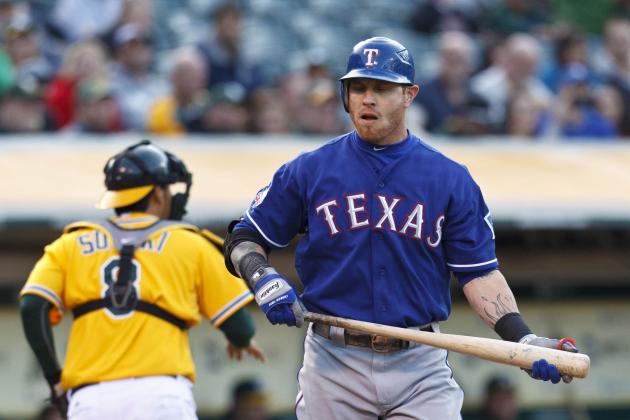 Jason O. Watson/Getty Images
Josh Hamilton
Now that we are past the 50-game mark of the MLB season, it is time to check in on the Bleacher Report Writers fantasy league. So far the league has been a three-team race. But with more than 100 games left to play, this could easily change quickly.
The teams managed by Eric Matula (99 points), Professor Bush (93 points) and Rob Knapel (92 points) have pulled away from the rest of the field.
Let's look at the key players that have propelled each of these teams to the top of the pack.
Begin Slideshow

»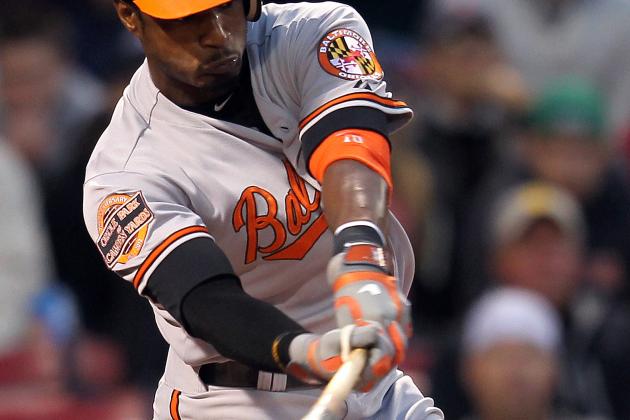 Jim Rogash/Getty Images
Adam Jones
The two pleasant surprises on Matula's team have been Adam Jones and Lance Lynn.
Jones' stats so far are impressive for a player drafted in the ninth round:
Runs: 39
Home runs: 16
RBI: 35
Steals: 9
Batting average: .312
On-Base Percentage: .360
The stats for Lynn, who was not even drafted, are:
Wins: 8
Ks: 63
ERA :2.63
WHIP: 1.13
Matula's biggest disappointment has been Carlos Santana, who has not lived up to his expectations.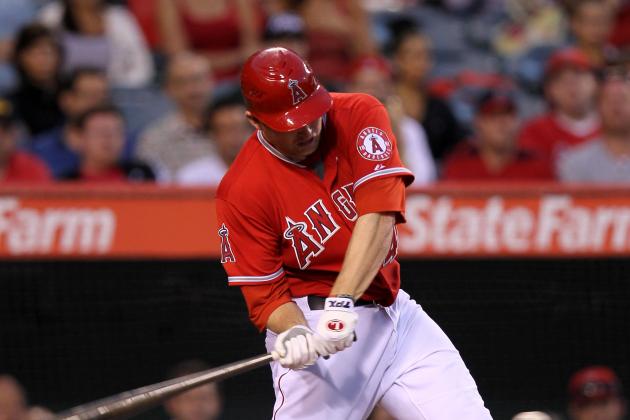 Stephen Dunn/Getty Images
Mark Trumbo
The two pleasant surprises on Bush's team have been Mark Trumbo and James MacDonald, neither of whom was drafted.
Trumbo's stats and his position flexibility (corner infield and outfield) make him a valuable contributor for a non-drafted player:
Runs: 25
Home runs: 12
RBI: 31
Steals: 4
Batting average: .337
On-Base Percentage: .384
MacDonald's stats are:
Wins: 5
Ks: 71
ERA :2.14
WHIP: 0.95
The two biggest disappointments have been high draft picks Tim Lincecum and Ben Zobrist. Lincecum's ERA of 5.83 has destroyed the team ERA, so he is riding the bench pending a substantial improvement. Zobrist's batting average around .200 has made him unusable as well.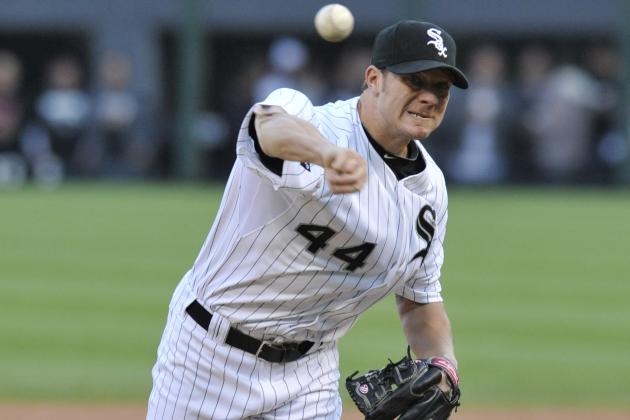 David Banks/Getty Images
Jake Peavy
Knapel has the highest-ranked player this season, Josh Hamilton. In addition, two pleasant surprises for him have been Edwin Encarnacion and Jake Peavy.
Encarnacion, drafted in the last round, has put up these stats:
Runs: 30
Home runs: 17
RBI: 43
Steals: 6
Batting average: .239
On-Base Percentage: .348
Peavy, whose career seemed to have ended several times, has teamed with Chris Sale to help propel the White Sox into first place in the AL Central and Knapel to the best ERA and WHIP in the fantasy league. Both players were not drafted. Peavy's stats are:
Wins: 6
Ks: 68
ERA :3.05
WHIP: 0.93