Which 2012 NFL Free Agents Are Most Likely to Make the Pro Bowl?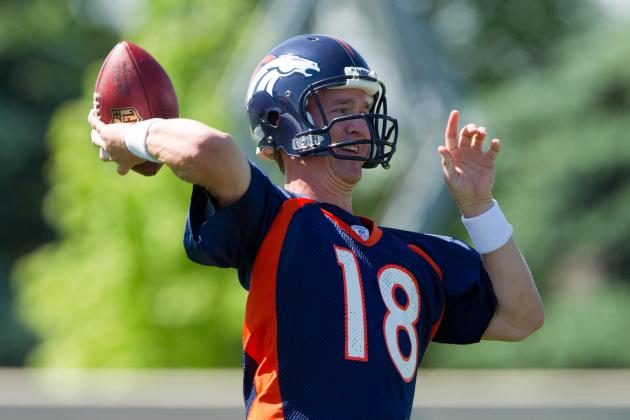 Justin Edmonds/Getty Images

Every year, tons of money is shelled out during NFL free agency. Some teams get great results from their high-priced investments, and other teams get busts akin to JaMarcus Russell.
So now, fans are wondering just what to expect from their recent acquisitions. Many of these guys have been Pro Bowlers in the past, but will they continue to play at such a high level?
The fact is that only a few free agents will again reach Hawaii. Even fewer will do it in 2012.
Begin Slideshow

»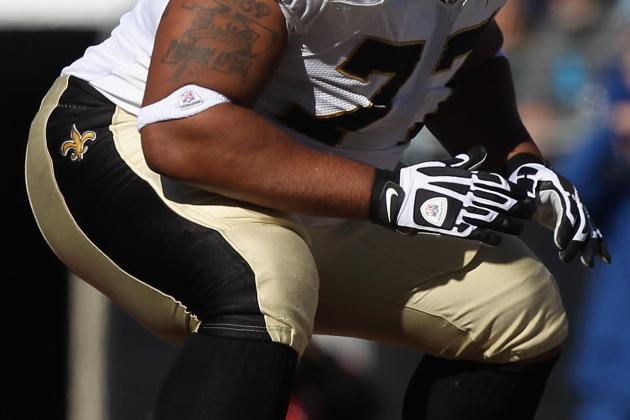 Streeter Lecka/Getty Images

Over the past few years, Carl Nicks has arguably been one of the game's top two guards. The 6'5", 350-pounder is dominant in every aspect of the game.
Nicks made the Pro Bowl each of the past two seasons, and he's still playing in the NFC South, so his competition isn't changing much.
Odds of Making Pro Bowl: 70 percent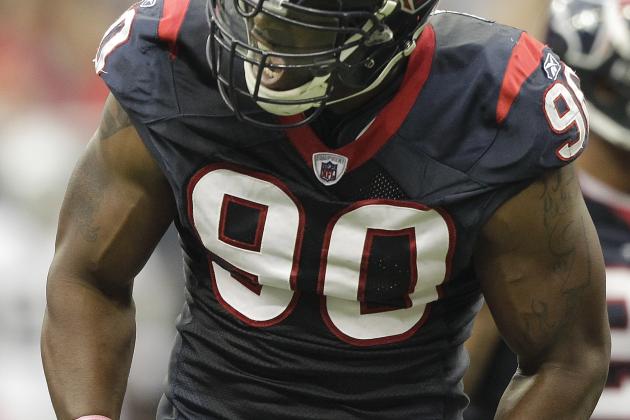 Bob Levey/Getty Images

When healthy, Mario Williams is one of the best defensive ends in the NFL. However, Williams' past two seasons have ended early due to injury.
Fortunately, Williams has had an otherwise healthy career, and his talent is undeniable. The former No. 1 overall pick should dominate in his first season as a Bill.
Odds of Making Pro Bowl: 60 percent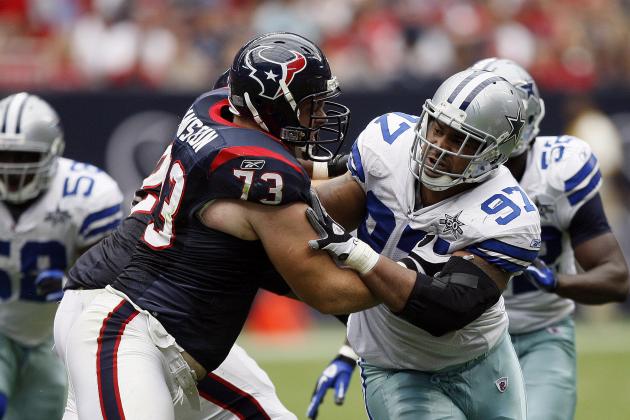 Bob Levey/Getty Images

Before the Houston Texans shocked everyone by releasing Eric Winston, the former Miami Hurricane was widely considered a premier right tackle. There's some concern about an ankle injury, but Winston looks to continue his superb play in Kansas City.
However, Winston has not yet made a Pro Bowl, so he isn't too likely to make one in 2012. A trip to Hawaii wouldn't be undeserved, though.
Odds of Making Pro Bowl: 40 percent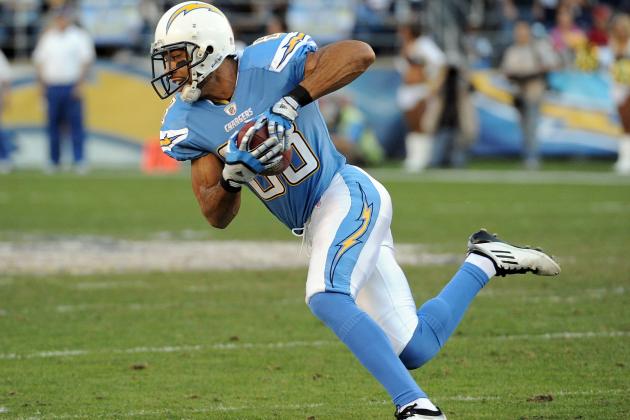 Harry How/Getty Images

An incredibly talented wideout, Vincent Jackson made two Pro Bowls with San Diego and looks to make more in Tampa Bay. Based on talent alone, Jackson is among the league's best.
If Josh Freeman plays up to his ability, Jackson could be poised for a huge season. Freeman has been inconsistent, though, and Jackson isn't a lock by any means.
Odds of Making Pro Bowl: 50 percent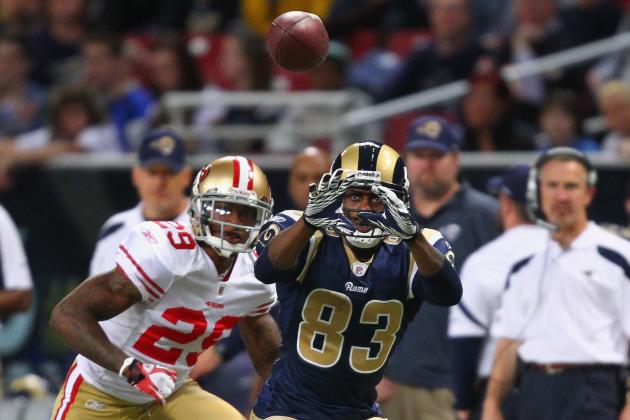 Dilip Vishwanat/Getty Images

Now reunited with Josh McDaniels, Brandon Lloyd is hoping for a huge season similar to his 2010 campaign. And, for the first time, Lloyd will be catching passes from Tom Brady.
If he repeats his 2010 season, Lloyd is almost guaranteed to make the Pro Bowl. The odds of Lloyd doing that are slim, but he could come close.
Odds of Making Pro Bowl: 35 percent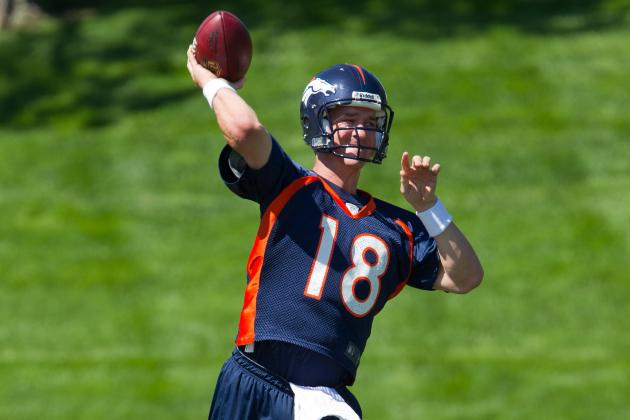 Justin Edmonds/Getty Images

Obviously, if he's completely healthy, Peyton Manning is a phenomenal player. The question is how well Manning will rebound from his multiple neck surgeries.
The early reports out of OTAs are good, so many are expecting a big year out of Manning and the Denver offense. A healthy Manning is a bad sign for AFC West defenses.
Odds of Making Pro Bowl: 55 percent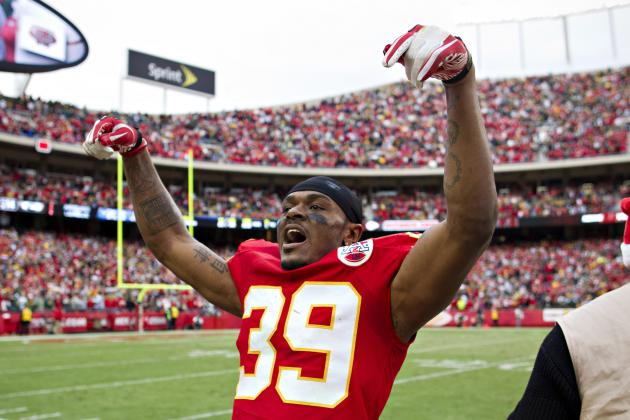 Wesley Hitt/Getty Images

Though he was the No. 2 cornerback in Kansas City, Brandon Carr was rewarded with a big contract from the Dallas Cowboys. Carr looks to start next to No. 6 overall pick Morris Claiborne in a high-profile secondary.
Carr is talented, but in a given year, he isn't likely to make the Pro Bowl. He may be worth the honor, but Carr isn't seen as elite, and he's unlikely to put up huge interception numbers.
Odds of Making Pro Bowl: 25 percent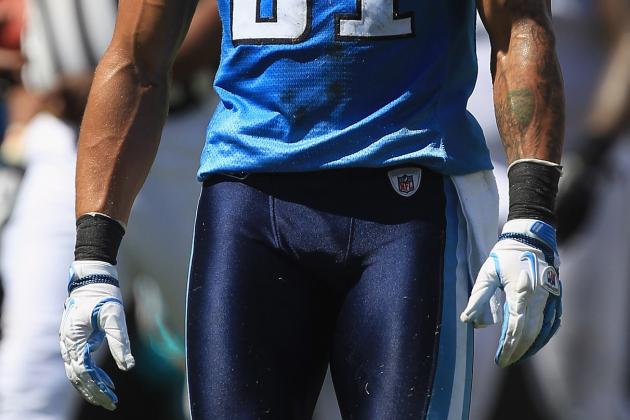 Streeter Lecka/Getty Images

On his way to St. Louis, Jeff Fisher brought along his star cornerback Cortland Finnegan. Finnegan isn't viewed as a premier player, but he's solid in every aspect of the game.
Finnegan has made just one Pro Bowl throughout his fairly high-profile career, so he isn't too likely to make it in 2012. The fact that he's playing for the cellar-dwelling Rams doesn't help matters.
Odds of Making Pro Bowl: 30 percent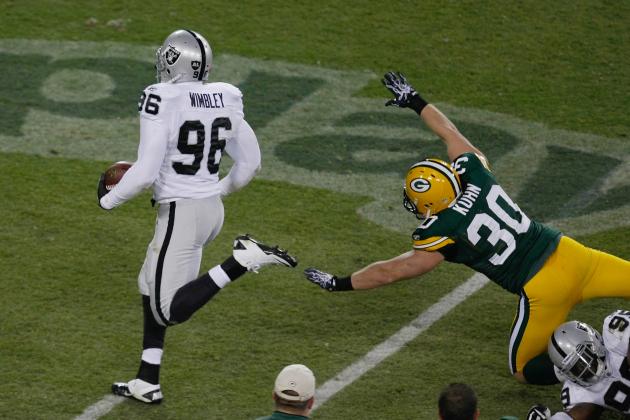 Scott Boehm/Getty Images

Kamerion Wimbley has never made a Pro Bowl, and he's recorded 10 sacks in a season just once. So, the odds of Wimbley making his first Pro Bowl in 2012 aren't great, by any means.
However, Wimbley has displayed explosive pass-rush ability, and he could bust out in his first year at defensive end. It's not likely, but it certainly his possible for the former No. 13 overall pick.
Odds of Making Pro Bowl: 10 percent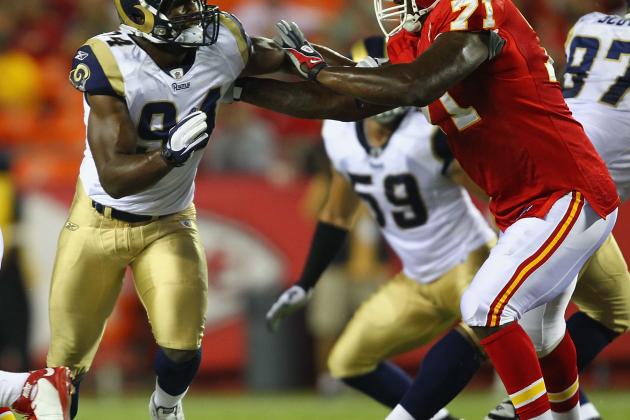 Dilip Vishwanat/Getty Images

With the Ravens, Jared Gaither was considered an incredible talent and rising star at left tackle. Injuries have derailed his career, however, and even his 2011 campaign was plagued by inconsistency.
With that said, Gaither is a threat to dominate at any given point in time. The 6'9" left tackle could make quite an impression if he stays on the field.
Odds of Making Pro Bowl: 20 percent