10 Young Players Sneaking onto NFL Teams' Depth Charts for the 2012 Season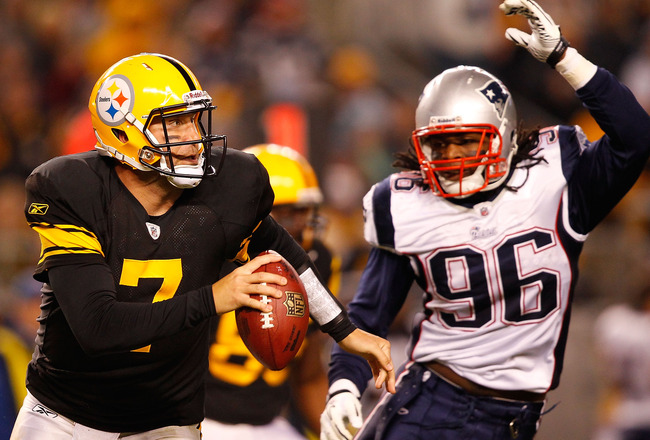 Jared Wickerham/Getty Images
Every year teams have multiple players who earn spots in camp that no one had projected them to win. They tend to be special teams players that no one has heard of before, and some of them will earn spots due to that ability as well as a showing at their more natural position.
It's that time of year to explore players who will be making the roster for their respective teams that no one is expecting. While these players may not make the teams that they are listed with, they should all find jobs on a 53-man roster in 2012.
Atlanta Falcons, Matt Hansen, LB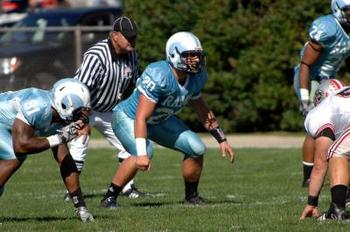 Matt Hansen was a college free agent from Rhode Island before the 2011 season and had an uphill battle to make the roster at the safety spot after playing linebacker all throughout college. He wasn't very natural at the safety position in preseason and wound up earning a spot on the practice squad for 2011.
In the 2012 season, Hansen moves back to his more natural outside linebacker spot and has been impressing Falcons coaches to the point where he could be the primary backup to potential all-pro Sean Weatherspoon.
Baltimore Ravens, Cecil Newton, C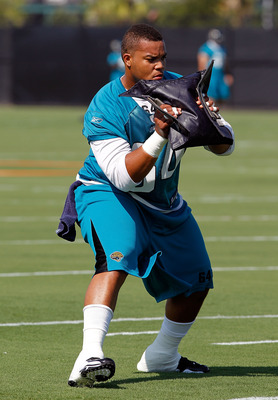 Sam Greenwood/Getty Images
Most of the press is toward his younger brother Cam, quarterback of the Panthers, or his father Cecil Sr. and the scheme that was hatched to get Cam to go to Auburn. Cecil Newton is a good player in his own right.
While he isn't going to start anytime soon, he will be much like a Jason Garrett who will play 8-10 years as a backup in the NFL and be a solid player if called on in a pinch. Cecil Newton will back up Matt Birk in Baltimore for the 2012 season.
Carolina Panthers, Lee Ziemba, OT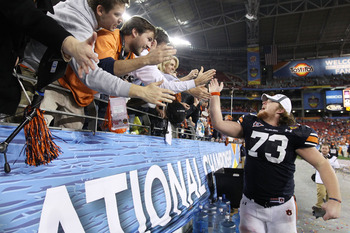 Christian Petersen/Getty Images
Another Auburn player who is expected to impress is offensive tackle Lee Ziemba of the Panthers. While he is being considered the third best right tackle right now in Carolina, Jeff Otah could end up being cut for his lazy attitude, a pet peeve of coach Ron Rivera.
Even if Otah isn't cut, expect a battle for the fourth tackle spot to be won by Ziemba. He has the quickness to play left tackle in a pinch but is primarily a power guy as a right tackle.
Detroit Lions, Travis Lewis, LB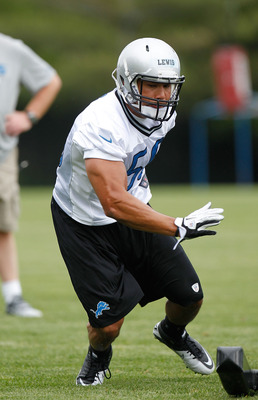 Gregory Shamus/Getty Images
The Detroit Lions have a very deep linebacker corps but drafted Travis Lewis anyway. Lewis is a long time starter for the Oklahoma Sooners and has been one of the better college linebackers for the past four years.
He will be able to be the primary backup at middle linebacker and a secondary backup at the outside linebacker spots. The versatility he provides will also be complemented by special teams abilities and leadership that the Lions have been missing in their group of backup linebackers since Follett retired.
Miami Dolphins, Lydon Murtha, OT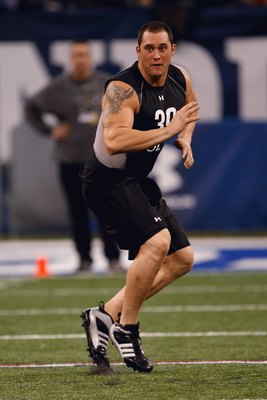 Scott Boehm/Getty Images
Lydon Murtha doesn't look like a 300-pound man when you watch him in his slide or when you take the pads off. He is one of the strongest football players on the Miami roster and as a seventh round pick in 2009 who was signed off of Detroit's practice squad, he has stuck for a while.
Murtha will be the primary backup at both tackle sports, and his overall abilities have only improved every year. Murtha could surprise when he ever makes it into a starting lineup much like Tyson Clabo did for Atlanta in the 2008 season.
New England, Jermaine Cunningham, DE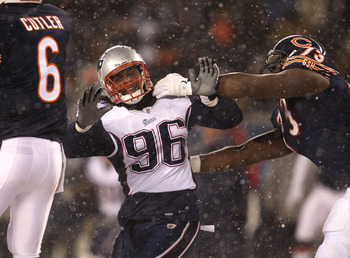 Jonathan Daniel/Getty Images
It must look crazy to see a former second-round pick here but Cunningham is considered to be on the roster bubble for the Patriots after their selection of Chandler Jones in the first round. Cunningham should be in no true danger of losing his roster spot, though.
The Patriots ran a very basic 4-3 last year because of the lockout and inability to run their defensive schemes. However, Matt Patricia is a schemes genius, and the versatility that Cunningham gives him will be too much to pass up.
New York Jets, Ricky Sapp, OLB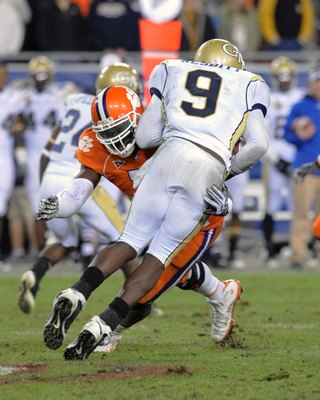 Al Messerschmidt/Getty Images
Ricky Sapp was a late round pick for the Eagles who never panned out for them, but the Jets picked him up for the pass rushing skills he can show. Aaron Maybin, Calvin Pace and Bryan Thomas are all other reclamation products of Rex Ryan, and Sapp can be the next in that line.
Sapp was an excellent player at Clemson. He was a captain in college and has all the tools to excel in the 3-4 attacking defense that Ryan runs but should at the very least make the roster in 2012 as a special teams ace and reserve linebacker.
San Francisco 49ers, Chris Owusu, WR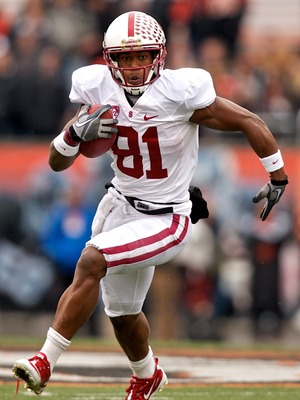 Craig Mitchelldyer/Getty Images
With all the talk of the big additions the 49ers made at wide receiver in Moss, Jenkins and Manningham, people tend to forget Kyle Williams and Chris Owusu. Williams will likely be cut for the pair of lapses he had in the NFC Championship game, unfortunately.
However, Owusu was Harbaugh's receiver in college and if he didn't have the issues with concussions in college, he likely would have been a second- to third-round pick. Owusu has all the talent and intelligence to succeed in the NFL and could end up winning a job as slot wide receiver and special teams depth.
Tampa Bay Buccaneers, Jamon Meredith, OT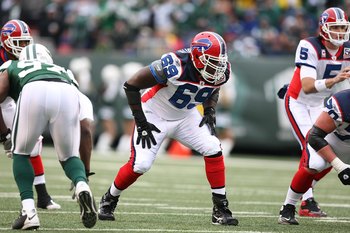 Al Bello/Getty Images
This one may be a bit of a stretch as Meredith has been on more rosters in the past three years, six, than Terrell Owens was on in his 15-year career, five. However, it seems as if Meredith is trying to get on the 53-man roster of every one of the 32 NFL teams.
He has the talent to eventually start in the NFL but under Schiano, he may finally have the NFL coach who is willing to discipline him and keep him in line the same way that Spurrier kept him in line at South Carolina.
Tennessee Titans, Robert Johnson, S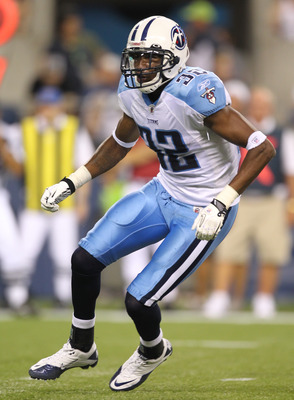 Otto Greule Jr/Getty Images
Robert Johnson is a product of the University of Utah and the best fit for a reserve safety in the scheme that Jerry Gray runs. Johnson can play both the strong and free safety spots and has the intelligence to lead the defense or special teams units in a pinch.
He's going to be competing with Markelle Martin and Al Afalava for the third safety and primary special teams safety role for the Titans. Johnson is going to earn that role and show his fifth-round draft status is what he was worth.
Keep Reading