Five Patriots Not Named Tom Brady Who Are Key to Another Super Bowl
Rob Carr/Getty Images
Tom Brady remains one of the top quarterbacks in the game.
Despite a terrible defense, the New England Patriots were within a few minutes of capturing their fourth Super Bowl title of the Bill Belichick/Tom Brady era.
Much of the reason the Patriots were even in Super Bowl XLVI rests on the right shoulder of Brady.
The seven-time Pro Bowler had perhaps the second-best season of his career, throwing for a career-high 5,235 yards and 39 touchdowns.
However, as Brady gets closer to 40, it'll take more than a stellar season by No. 12 to get the Patriots back in the big dance.
While Wes Welker, Vince Wilfork and Rob Gronkowski are household names, the Patriots need contributions from more than just their stars.
Let's take a look at the five Patriots other than Brady who will be key to another Super Bowl run.
Begin Slideshow

»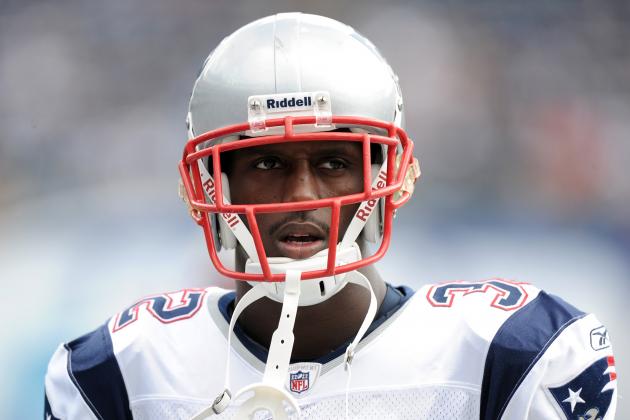 Harry How/Getty Images
The Patriots need Devin McCourty to become a shutdown corner.
Bill Belichick always talks about the year two jump being the most important in a player's development.
It seemed Devin McCourty missed that memo.
When Belichick took the Rutgers standout in the first round in 2010, some fans thought it was a reach.
Fortunately, McCourty proved them wrong by turning in one of the best rookie seasons in league history.
However, after recording seven interceptions and earning a Pro Bowl nod in his first year, McCourty became a frequently burnable target in his sophomore campaign.
His struggles were so glaring that he was moved to safety by the end of last season where he played adequately.
In order to get back to the Super Bowl, the Patriots need McCourty to recapture his rookie form in what may be a make-or-break third year for the 2010 first-round pick.
Winslow Townson/Getty Images
The 6'8" Solder will face some excellent pass rushers in the AFC East.
At 6'8", not many things measure up to Nate Solder.
In just his second year in the league, the pressure to not only take over for the recently retired Matt Light but also protect Tom Brady's blindside is daunting.
The 2011 first-round pick played more than expected as a rookie, drawing 13 starts while also playing as an extra tight end.
According to Pro Football Focus, the mammoth offensive tackle allowed only three sacks and four pressures on 880 snaps.
Although those numbers aren't too shabby, Solder's job got a whole lot more difficult when the Buffalo Bills inked Mario Williams to a gigantic contract.
With Cameron Wake flying off the edge for the Miami Dolphins, the pressure lies on Solder to keep Brady upright.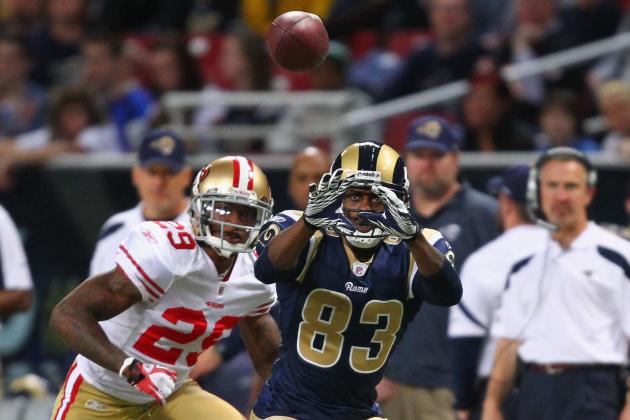 Dilip Vishwanat/Getty Images
Brandon Lloyd will be playing with the best quarterback of his career.
For the first time in his career, Brandon Lloyd will be playing with a superstar quarterback.
Based on his recent success catching passes from Kyle Orton, Sam Bradford and A.J. Feeley, the arrow is pointing up for Lloyd.
After a nondescript seven-year start to his career, the former fourth-round pick exploded for 77 catches, 1,448 yards and 11 touchdowns in 2010.
His breakout season came in Josh McDaniels' last year at the helm in Denver, and it doesn't seem coincidental that Lloyd joined the New England Patriots when McDaniels made his return.
Regarded as an excellent deep threat, Lloyd also draws praise for his incredible hands and body control.
Those qualities, along with his knowledge of McDaniels' offense, should make him an ideal fit as the second option behind Wes Welker.
With Welker, Aaron Hernandez and Rob Gronkowski attacking the middle of the field, Lloyd must become a viable threat outside the numbers in order for the Patriots' offense to take the next step.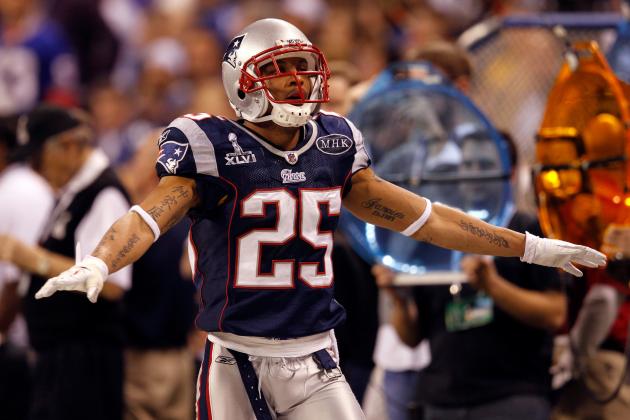 Rob Carr/Getty Images
Staying on the field has been Pat Chung's biggest obstacle.
When the New England Patriots made Patrick Chung their top pick in 2009, he was expected to become the new Rodney Harrison of the defense.
While he has shown flashes of being an intimidator, injuries have prevented the former Oregon Duck from becoming a top safety.
During his three-year career, Chung has missed considerable time, including eight games in 2011, with foot, thumb and knee injuries.
As he heads into the final year of his rookie deal, the former second-rounder needs to stay off the injury report in order to secure a long-term deal and develop into a reliable leader of the secondary.
After starting only eight games last year, it's safe to assume the Patriots would be satisfied with something closer to his 2010 performance when he recorded 96 tackles, three interceptions and nine passes defended in 14 games.
For an inconsistent and oftentimes disappointing secondary, having Chung in the lineup for all 16 games could go a long way to fixing the defensive woes.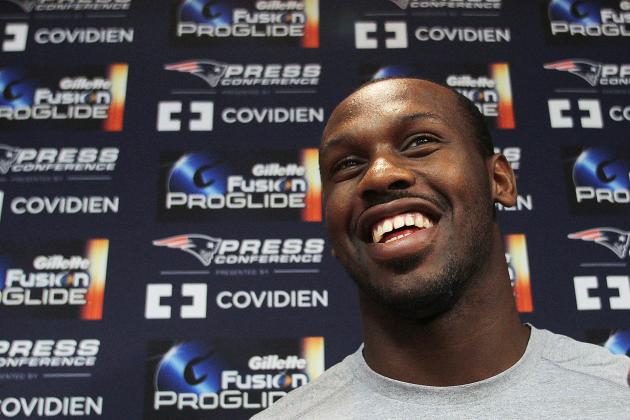 Jim Rogash/Getty Images
Chandler Jones is the first edge player Bill Belichick drafted in the first round.
New England fans have clamored for a pass-rusher for years.
Fear not, Patriot nation, your desperate cries have been heard.
By trading up to the 21st pick, Bill Belichick selected his first first-round pass-rusher in Syracuse's Chandler Jones.
The 6'5", 266-pounder brings a unique blend of length and versatility to a defense devoid of elite athletes.
Although some expect him to be a project, the Patriots need Jones' athleticism in the lineup if they hope to stop anyone on defense.
Vince Wilfork, Jerod Mayo and Brandon Spikes are excellent run-stoppers, but none do much against the pass.
Jones has the ability to play multiple positions along the front-seven, and that versatility should allow him to be a valuable contributor early in his career.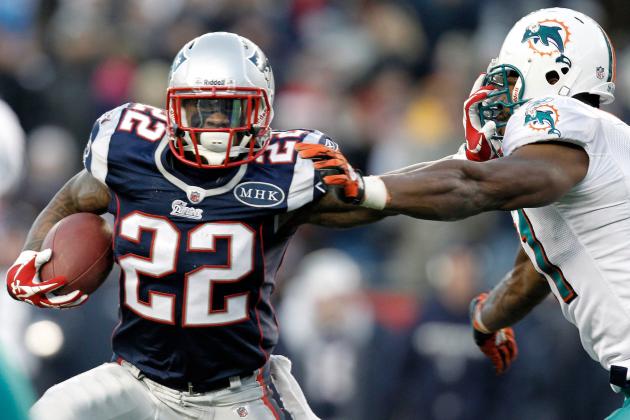 Winslow Townson/Getty Images
Stevan Ridley looks to have the inside track on the starting running back spot.
If Stevan Ridley learned anything from BenJarvus Green-Ellis, let's hope it's ball security.
Unlike Green-Ellis, who has never fumbled during his four-year career, Ridley had some issues holding onto the pigskin as a rookie.
Because of his fumbling problem, Ridley was benched at the end of the season even after rushing for 210 yards on 39 carries in weeks 15-17.
With Green-Ellis departing via free agency, Ridley appears to be the next man up in the Patriots' crowded backfield.
Though he might share time with fellow sophomore Shane Vereen, Ridley is the Patriots' best option on first and second down.
His slashing style, compact build and toughness make him an intriguing runner in New England's pass-heavy system.
If he can hold onto the ball, look for Ridley to emerge as New England's top back.