The Joe Torre vs. Alex Rodriguez Feud Has Grown Old
June 4, 2012

Ezra Shaw/Getty Images
A couple years ago, Joe Torre confirmed what many of us were thinking—Alex Rodriguez was something of a problem child after joining the New York Yankees.
You remember this, right?
Torre wrote a book called The Yankee Years with Tom Verducci of Sports Illustrated, and word started circulating about what was in the book in early 2009.
The passages about A-Rod, which were highlighted in an article written for The New York Times by Michael S. Schmidt, were immediately brought to light.
"Alex monopolized all the attention," Schmidt reported that Torre said in the book.
"We never really had anybody who craved the attention. I think when Alex came over he certainly changed just the feel of the club."
Boom.
Just like that, A-Rod critics had the headline fodder they had been hoping for ever since he was traded to the Yankees prior to the 2004 season.
This was three years ago, and a lot has happened since then. A-Rod and the Yankees won the World Series in 2009, and Torre's managing career came to an end in 2010.
The feud between him and A-Rod should be over. The hatchet should be buried well beneath the surface of the earth.
Apparently, there are still some hard feelings on Torre's end. He appeared on Yahoo! Sports' "In Depth with Graham Bensinger" a few days ago, and he proceeded to rip A-Rod once again.
If you haven't already seen it, here's the video:
There you have it.
A-Rod cared more about stats than wins, one of baseball's cardinal sins. Once again, Torre has given Rodriguez critics something to get excited about. 
There's just one problem—no one is all that excited this time around.
When word of Torre's criticism of A-Rod first got out in 2009, it was kind of a big deal. Many articles and blog posts were generated, and I'm sure I recall ESPN's assorted debate shows touching on the subject. 
Torre's new comments haven't generated as much interest. Ken Davidoff of the New York Post wrote a column about them and there have been some smarmy tweets here and there, but that's about it.
Unless I'm missing something, not even the guys over at Hardball Talk cared to comment on Torre's latest comments.
Even I'm a couple days late to the party, the only reason I'm talking about this at all is because I happened to stumble upon the interview by accident.
The point, in a nutshell, is that this is not news.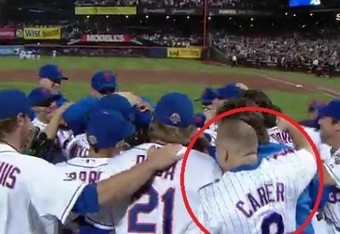 Think about that for a second.
In the world we live in today, everything is news.
Tim Tebow attending Mark Sanchez's summer camp is news, as reported by ESPNNewYork.com.
John Wall catching an alley-oop pass from Chris Brown is news, as reported by Eric Freeman of Yahoo! Sports.
An article written for New York Post by Selim Algar reported about the fan who crashed Johan Santana's no-hitter celebration.
Yet somehow, Torre ripping on A-Rod again is not news. It must really, really, really not be news.
I find this amazing, but I also have to say that I approve. This is, indeed, not news.
This isn't news mainly because Torre didn't say anything he hadn't already said before.
We found out a couple years ago that he thought A-Rod was a selfish player and a clubhouse albatross. All he did in his interview was confirm that he still feels this way.
The notion that A-Rod cared more about stats than wins is something new, but it's not a tidbit that completely changes the narrative of their feud.
I won't go so far as to say that Torre shouldn't have said anything, as Davidoff said in his column. He was asked a question, and he gave an honest answer.
That tells me that there's still a little bad blood here, but I can't blame Torre for that. I've never met the guy, but it's pretty obvious that A-Rod's no angel.
I don't blame Bensinger for asking the question either. He was hoping for a sexy, headline-worthy answer.
And he got one.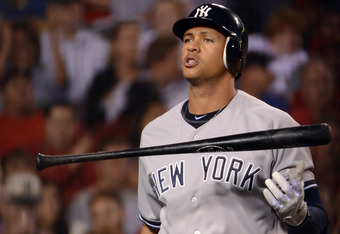 Harry How/Getty Images
The issue is that no one cares.
No one cares because we're talking about stuff that happened several years ago that the two key players in this feud aren't as important as they used to be.
Torre hasn't spent a whole lot of time in the spotlight ever since he started working for the league, and A-Rod is now an average player who is careening towards an unspectacular end to a spectacular career.
In other words, nobody cares because as far as feuds go, this one is now kind of boring.
Here I was thinking people these days are too easily amused. So much for that. Well played, everyone. Feel free to go about the rest of your day in peace.
Don't worry. If Torre speaks again or A-Rod bothers to respond, odds are you won't hear about it.
If you want to talk baseball, hit me up on Twitter. I will take draft questions if you have them.