7 Disgruntled NFL Veterans Most Likely to Be Locker Room Cancers in 2012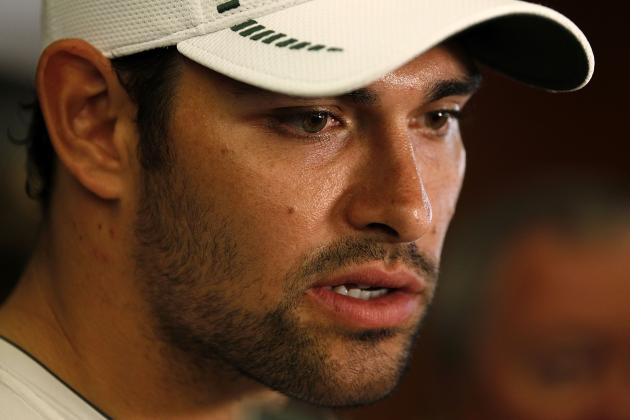 Jeff Zelevansky/Getty Images

Sometimes things just don't go your way—and in the NFL, that happens all the time, especially with veteran players.
If you're a veteran player and you didn't perform so well, then there's definitely going to be a ton of pressure on you—especially if there's a younger guy behind you, or even a player that's a similar caliber to you behind you.
And that's just one way an NFL veteran could turn into a locker room cancer.
One potential locker room cancer that comes to mind is New York Jets quarterback Mark Sanchez—and it's for just one reason: Tim Tebow.
In that spirit, let's take a look at seven disgruntled NFL veterans that are most likely to be locker room cancers in 2012.
Begin Slideshow

»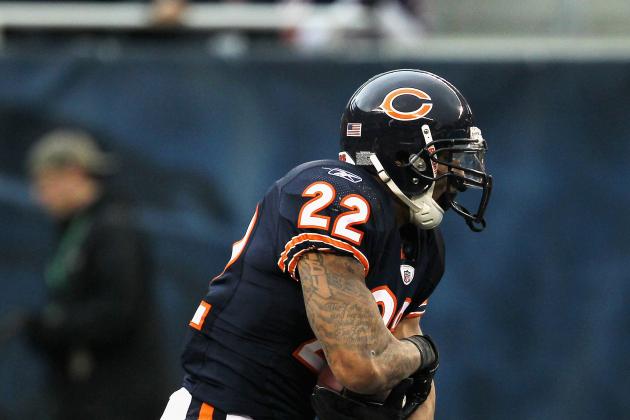 Jonathan Daniel/Getty Images

The Matt Forte and Chicago Bears contract situation is really turning ugly. Most recently, the agent for Forte called the Bears concerns for his durability "absurd," according to the Chicago Sun-Times.
With Forte yet to sign the franchise tender and OTAs already under way, the Bears and Forte could very well not reach an agreement anytime soon. In fact, Chicago could very well move on without Forte as they have Michael Bush on the roster, who could certainly be a quality No. 1 running back.
All in all: If Forte doesn't get paid, then he is going to be one unhappy camper.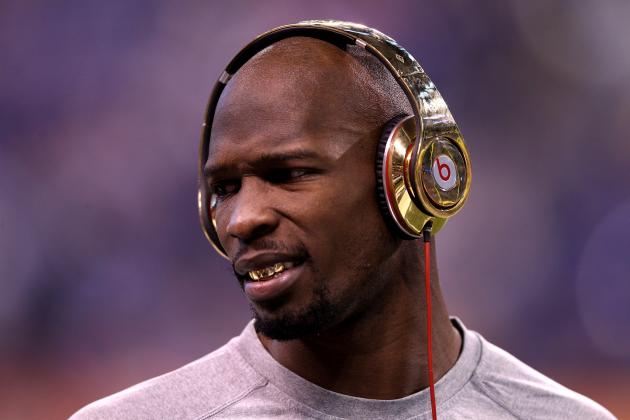 Elsa/Getty Images

In all honesty, I do not see Chad Ochocinco making the New England Patriots' 53-man roster this season. They simply have too much talent at the wide receiver position and Ochocinco does not contribute on special teams.
In fact, questions about Ochocinco's ability to understand New England's offense worsened as a report from the Boston Globe was released on May 24 reporting that fellow wide receiver Deion Branch had to point out where Ochocinco needed to line up during the team's practice. That is not a good sign at all.
If Ochocinco does make the roster, I highly doubt he will receive much playing time and could simply explode just like every other diva wide receiver has done at some point in time.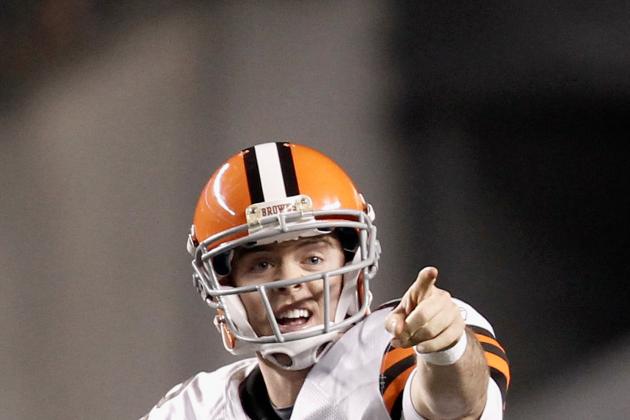 Jared Wickerham/Getty Images

It has already started in the city of Cleveland.
Cleveland Browns general manager Tom Heckert has already indicated that he foresees Brandon Weeden being the starter come Week 1 and more recently, McCoy has reportedly stated that if he loses his starting job to Weeden, then he would like to be traded.
This simply has all the ingredients to emerge as one of the biggest locker room disturbances in NFL history.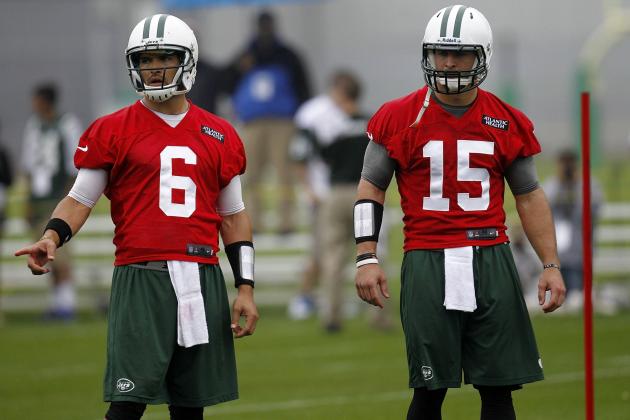 Jeff Zelevansky/Getty Images

This one is quite simple actually: If Mark Sanchez is benched in favor of Tim Tebow, then he will explode. I guarantee it.
Another thing that I guarantee is that Tebow will start at quarterback at some point during the 2012 NFL season. Mark my word.
With Sanchez potentially losing his job, he will simply become as disgruntled as one individual can become and just ultimately create the biggest distraction in the history of New York sports media.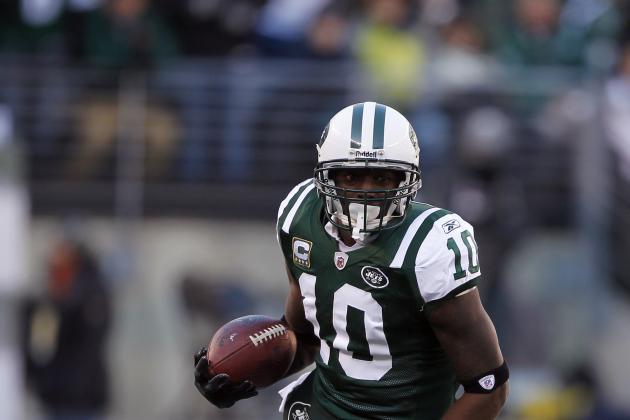 Rich Schultz/Getty Images

This one certainly ties right into the Mark Sanchez and Tim Tebow saga.
If Sanchez is benched and Tebow is named the starter, then the New York Jets will likely turn into a run-heavy offense—which means far less passes thrown Santonio Holmes's way. And on top of that, those passes thrown Holmes' way, they might not be the greatest balls considering that they're coming out of the very erratic hands of Tim Tebow.
It's a two-for-one: If Tebow is named the starter, then Sanchez and Holmes will just explode.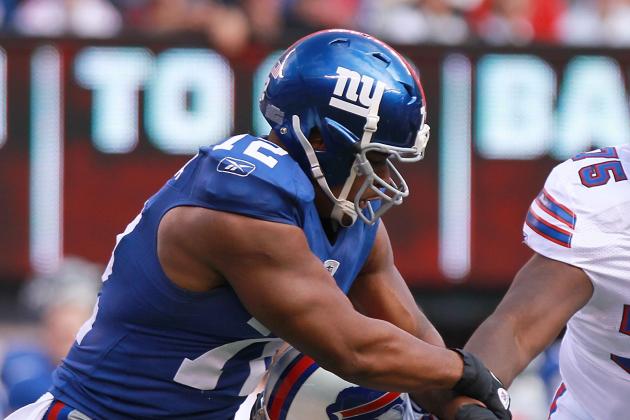 Nick Laham/Getty Images

If Osi Umenyiora isn't paid, then he will just not want to play at all with the New York Giants; it's just that simple.
In fact, Umenyiora is already disgruntled as he was a no-show for the start of New York's OTAs. According to ESPN's Sal Paolantonio, the Giants and Umenyiora are "very far apart" in contract talks.
The real question is: Does Umenyiora even deserve to be paid the money that he's asking? I beg to differ.
The Giants better ship him out of town before he turns into a locker room cancer.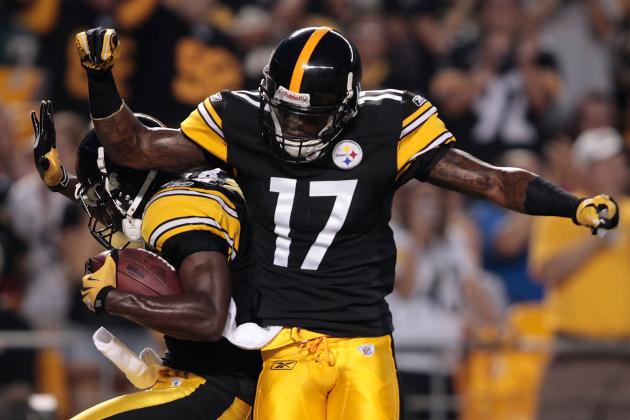 Jared Wickerham/Getty Images

I have no idea what the Pittsburgh Steelers are doing. They are really screwing things up with Mike Wallace.
When it comes to a player and a team contract dilemma, I almost always side with the team—as I always feel that the player is asking for much more than they deserve. However, I have to go with Wallace on this once.
According to the Pittsburgh Tribune-Review, Steelers cornerback Ike Taylor stated that Wallace is starting to feel a "lot of frustration" with his contract situation.
With Wallace still holding out and not signing the franchise tender, I could definitely see this turning into a locker room issue as Wallace is one of the top wide receivers in the game today.