Wes Welker's Comments Give New England Patriots All the Leverage in Negotiations
May 14, 2012

Winslow Townson/Getty Images
Wes Welker is willing to play for the $9.5 million, one-year franchise tag from the New England Patriots. But in saying as much in an interview on WEEI on Monday, Welker practically gave up all of his leverage.
"There's nine and a half million reasons why I wouldn't miss any regular season games," he said on "Mut & Merloni" on Monday afternoon (via Pro Football Talk), "so you don't have to worry about that."
It's not exactly news, as he said it on NFL Network's "Total Access" over a month ago, although he had indicated that he might not sign the tender in time for the June 12-14 minicamp, saying that he was "still looking to try and decide on that," and adding that he was "in no rush."
His stance on that hasn't changed much—he would like to be at camp, but he won't say one way or another for sure just yet.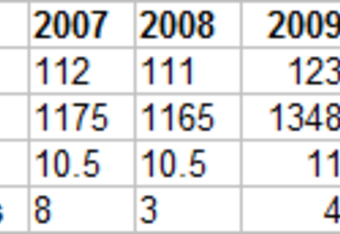 With five years of experience with quarterback Tom Brady and head coach Bill Belichick, as well as two years of experience under offensive coordinator Josh McDaniels' tutelage, it's safe to say Welker knows the offense, and threatening to hold out of practice may not be much of a threat at all to the Patriots.
The two sides still have until July 15 to work out a long-term deal before the deadline, at which point they won't be able to reach a long-term deal until after the season.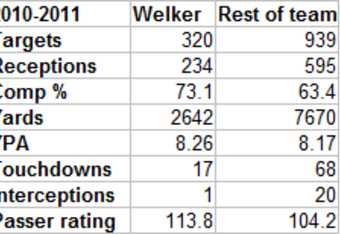 But right now, though, the Patriots no longer have a reason to sign Welker long-term. They have already accounted for the money he'll be due in 2012, so signing him this year would have no instant gratification. 
It would make for one less issue to deal with down the road and would help the team if it had to bring in a veteran free agent due to injury during the season. 
Make no mistake; Welker has been a favorite target of Brady's and has had an enormous impact on the offense as a whole—just as much recently as ever before, if not even more so.
But while the potential for a setback is the same for Welker on a franchise deal (he gets injured or his production slows and he never gets a long-term deal) as it is for the Patriots on a long-term deal (he gets injured or his production slows and his long-term deal becomes a waste), the benefits to the Patriots for getting a deal done now (more cap space) are far fewer than the benefits to Welker (no long-term security).
Welker has every right to feel a sense of urgency, but he doesn't, and it's a good thing because, at this point, I'd be shocked if the Patriots felt one, either.
Stats courtesy of Pro Football Reference and Pro Football Focus.