Calvin Johnson's New Madden Cover: Is Lions Star Bracing for the Curse?
May 8, 2012
It's a little hard to look at the new Madden cover and not feel a great deal of sadness of what is to come. Calvin Johnson feels it too, and you can tell in the dismay present in his face. 
We come to pretty much the worst time of year for football gamers. We get to feast on the grandeur that is the latest Madden cover, but will not be able to play the damn thing for months. 
I have never been a patient person, wanting to play Super Mario Bros. 3 the minute I saw The Wizard. The pain I felt leaving the theater was only quelled when I took to the air in virtual form as Raccoon Mario. 
The Cover
Well, it's time to hurry up and wait as EA Sports gives us the cover...Yay.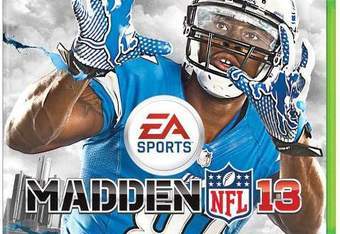 As you can see, there is a lot to like about the cover, taken via Detroit News. We will start with the obvious: Calvin Johnson is featured because he remains one of our favorite athletes. 
There is a ton of swagger, especially with the gloves coming together to form the Lions logo. But other than that, I am scared. 
You can see the Renaissance Center on the left and Ford Field on the right, as the Detroit Free Press alerts us. 
We are, however, far more interested in the pose that Calvin Johnson is striking. Megatron looks like a deer in headlights, ready to catch something that he knows full well he can't handle. 
Yes, we are talking about the Madden curse. Shame on you for thinking that an article written about the cover of Madden would discuss anything else. 
The Curse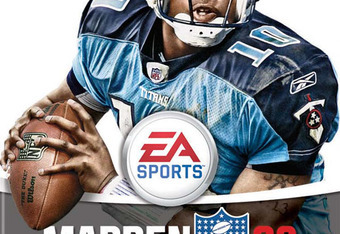 Even the best things in life come with a caveat. It's a good thing for us gamers that the big issue with the Madden franchise is that it destroys the careers of some pretty good football players.
It's a little ridiculous that players actually celebrate winning the cover of the game.
I mean, the curse is a given.
It's taken down Shaun Alexander, humbled Michael Vick and embarrassed Brett Favre. Hell, Vince Young used to resemble a football player before he won the cover. 
Johnson looks like he is trying to catch Rex Ryan who was shot out of a cannon. His face tells the story of a man that is about to get pummeled by whatever in on the throwing end of that reception. 
It's been an amazing run Megatron. I will be sure to remember the good times.