Super Bowl Contenders Who Could Pull LaDainian Tomlinson out of Semi-Retirement
May 8, 2012

Chris Trotman/Getty Images
Before the 2012 NFL season kicks off, running back LaDainian Tomlinson will be turning 33 years old. The six-time All Pro selection has put together a Hall of Fame career and is on the verge of retirement. That is, unless the "right" opportunity comes along.
According to Jim Trotter of Sports Illustrated, Tomlinson is very close to hanging up the cleats for good:
Just spoke with LaDainian Tomlinson. Said he is 95% retired. Added that it would take the right team/situation for him to play again. #nfl

— Jim Trotter (@SI_JimTrotter) May 5, 2012
To that end, let's take a look at those who can provide Tomlinson with one more shot at a Super Bowl.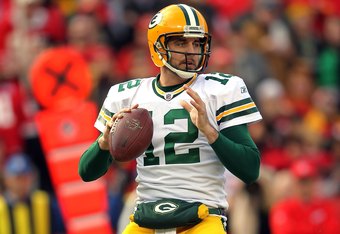 Jamie Squire/Getty Images
The Packers are arguably the best fit for LaDainian as they throw the ball so much.
Throughout his NFL career, Tomlinson was a dual-threat back and has always been reliable out of the backfield. Interestingly enough, 2011 was one of his better seasons as a receiving back—with 449 yards on 42 receptions and a career-high 10.7 yards per reception.
He would be a viable threat/option for Green Bay inside the red zone next to Aaron Rodgers in the shotgun set. Tomlinson can still beat linebackers in single coverage and find the zone soft spots to be reliable over the middle.
No matter where he goes, it's going to be a limited role, but the Packers present a suitable philosophy.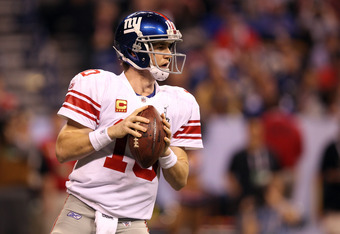 Ezra Shaw/Getty Images
What better way for Tomlinson to elongate his career than by joining the defending Super Bowl champion? Although Big Blue has added a rookie ball-carrier in Virginia Tech's David Wilson, Tomlinson's leadership and experience would only help the youngster's development.
Also, starting running back Ahmad Bradshaw missed four games last season and has only played one full regular season during his career, so Tomlinson, in a strict role, would certainly keep the rhythm moving.
New York ranked dead last in rushing offense last season, and with Tomlinson being a dual-threat back, his presence alone would help with play-action from a two-back set.
Now, considering how much the Giants do throw the ball and how efficient they can be, Tomlinson would have solid production on the ground or out of the backfield. Linebackers would be concerned with Victor Cruz and co. over the middle, thus leaving Tomlinson in single coverage or open in the flats.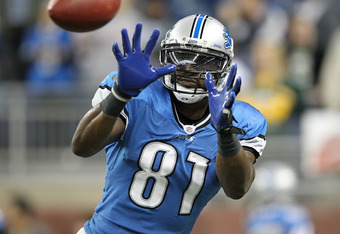 Leon Halip/Getty Images
The Detroit Lions need LaDainian Tomlinson more than anyone on this list, as health concerns and off-the-field issues have their running back situation uncertain.
Kevin Smith remains the Lions' best option, but every explosive offense needs two backs. Tomlinson can be that guy for Detroit. Even more fitting, the Lions rely on the passing game just as much as Green Bay, if not more.
For one, the passing game is the Lions' obvious strength—with Matthew Stafford and Calvin Johnson—and the defense remains vulnerable across the board. Tomlinson would be a part of more high-scoring affairs, providing him with more opportunities to make plays out of the backfield.
He's not a between-the-tackles player anymore and is most effective on second/third-and-medium. The occasional draw play would work with Tomlinson, simply because of the Lions' passing game.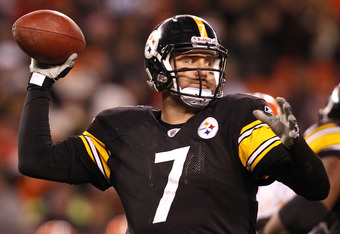 Matt Sullivan/Getty Images
In addition to their own health concerns at running back, the Steelers did draft a versatile threat in Florida's Chris Rainey.
Much like he could with David Wilson for the Giants, Tomlinson could act as a veteran leader in Pittsburgh's backfield to help Ben Roethlisberger and the passing game. Last season, Pittsburgh's running game wasn't a major threat, and the inconsistency hurt late in the year.
Behind a stronger offensive line, Tomlinson would be used more between the tackles and in setting up play-action. The AFC North isn't the most appealing of divisions—it's dominated by defense—but he would be one of the better receiving running backs.
We also have to take Big Ben's mobility and elusiveness into account. That alone would allow Tomlinson to have impressive production as a check down receiver and gain good yards after the catch on screens.
John Rozum on Twitter.