50 NFL Veterans Who Should Be out of the League After 2012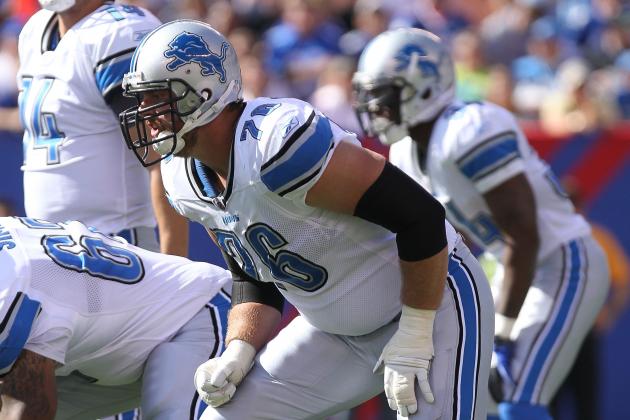 Nick Laham/Getty Images

The NFL is known as the "Not For Long" league, and for good reason. More so than in any other sport, aging veterans are cast aside for young talent. Players who were once league MVPs can become on the roster bubble in just a few seasons.
Here are 50 players who will have to swallow their pride and accept that their careers are rapidly coming to a close.
Begin Slideshow

»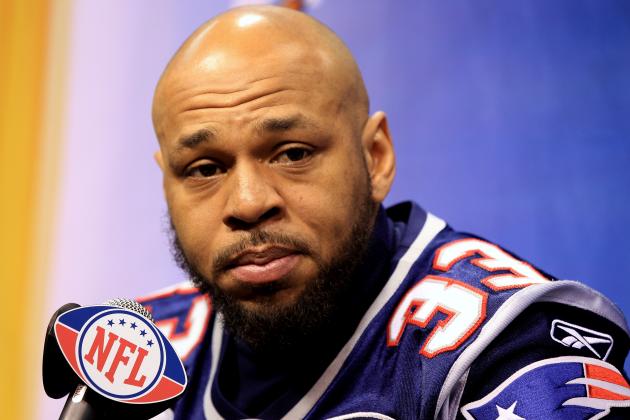 Scott Halleran/Getty Images

Faulk has been one of the most consistent and reliable players on the Patriots over the years, but there is too much talent waiting behind him on the team to keep him around.
It is possible that Faulk may not even make this year's squad, but even if he does stick around for one more year, I don't see a scenario in which he sticks around for two more seasons at age 35.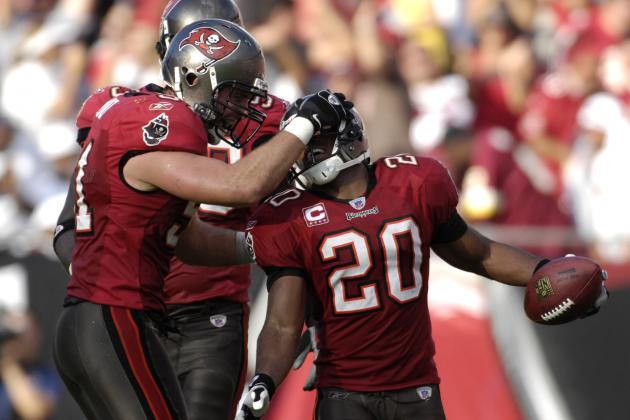 Al Messerschmidt/Getty Images

Barber will return for a final season, but there is little expectation that he will stick around much longer.
He has lost all of his speed and can only play in specific systems. He may try safety this year, which is an indication of how much speed he has lost after 16 years in the NFL.
In any case, it would be a shock if Barber decided to come back for a 17th crack at a Lombardi trophy.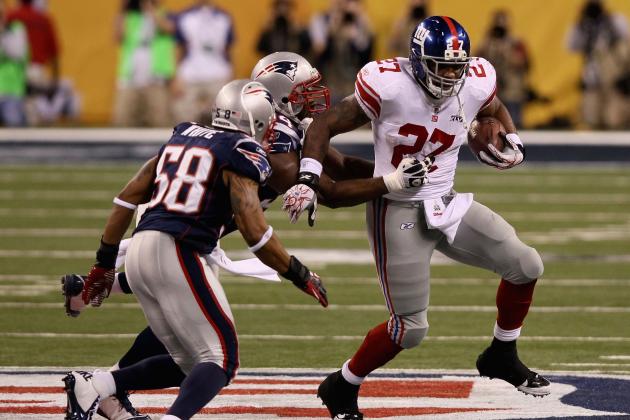 Win McNamee/Getty Images

Jacobs was able to latch on to another team by signing with the 49ers, but with such a crowded backfield after the LaMichael James selection, Jacobs will have to wait for an injury in order to make a significant impact.
In fact, it would not surprise me to see Jacobs fall short of making the final 53-man roster. While he did show some life late in 2011, he is no longer the unstoppable force he once was.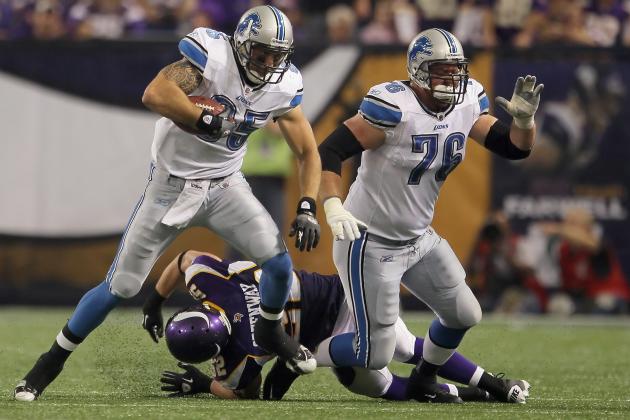 Jeff Gross/Getty Images

Backus was able to stay with the Lions after signing a two-year extension, but judging by his play from last year, his best playing days are behind him.
After the Lions drafted Riley Reiff, the writing is on the wall that Backus is nothing more than a stop-gap solution until Reiff beats him out for the starting job.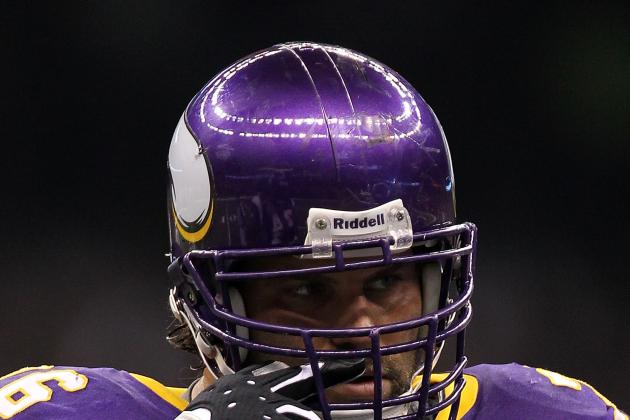 Ronald Martinez/Getty Images

After initial speculation that he could retire after the season, Hutchinson found his way onto the Titans' roster to provide immediate help to an interior line that could use as much help as it could get.
However, the Titans would be kidding themselves if they think they are getting the dominant run blocker that Hutchinson was in his career. Unless he loves playing for the Titans and he has a career revival, this is probably Hutchinson's last run.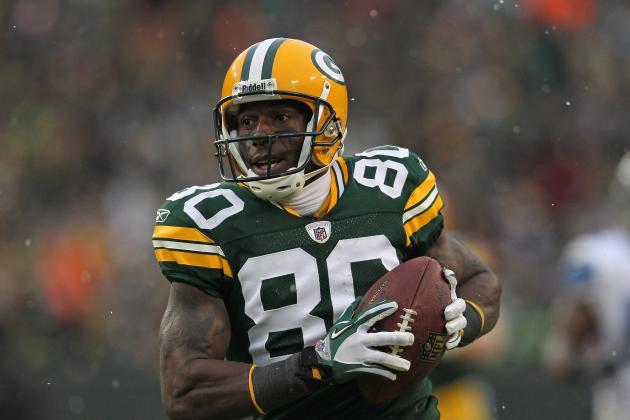 Jonathan Daniel/Getty Images

Driver had a fantastic career with the Packers, but with the emergence of Jordy Nelson and Randall Cobb, Driver looks to be the fourth best receiver on the roster.
Usually, the fourth receiver must be a contributor on special teams. At 37, Driver is not going to be running down kickoffs.
It is still possible that the Packers cut him before the 2012 season, so for him to make it to 2013 seems highly unlikely.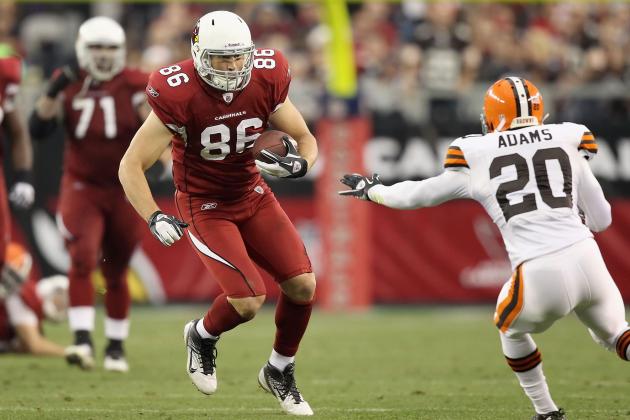 Christian Petersen/Getty Images

Todd Heap's triumphant return to Arizona was less than spectacular, as he caught just 24 passes in 2011 and missed a lot of time due to injury.
At 32, he still may have something left in the tank, but if his injury problems linger, it may be time for the former Raven to hang it up.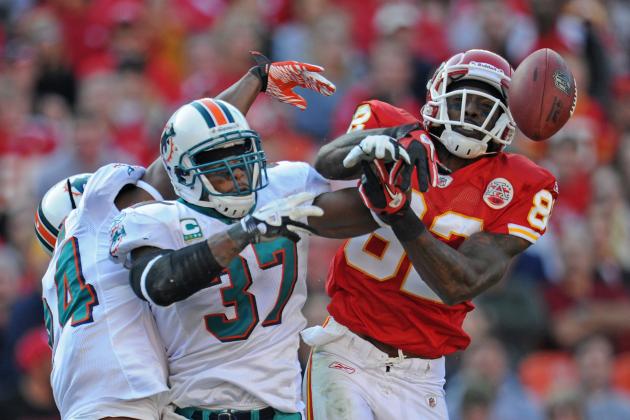 Peter Aiken/Getty Images

Despite some interest from the Jets, the 34-year-old safety is without a team. Bell is a pure in-the-box safety, which is a devalued position in today's NFL.
Bell could still latch on to another team in training camp after an injury, but I don't see his career extending much longer beyond 2012.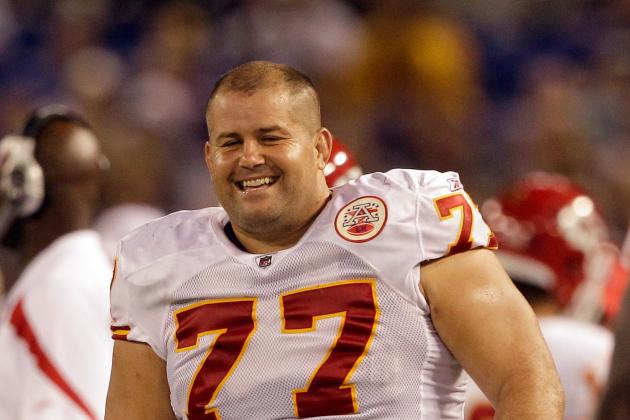 Rob Carr/Getty Images

The 35-year-old nose tackle was a solid player in the middle of the Chiefs defense, but his time as a Chief is clearly coming to an end after the Chiefs took Dontari Poe in the first round.
It would make perfect sense to see the Chiefs bring Gregg back for another season as Poe eases his way into the starting lineup. But once Poe has established himself, they would have little use for a 35-year-old defensive tackle.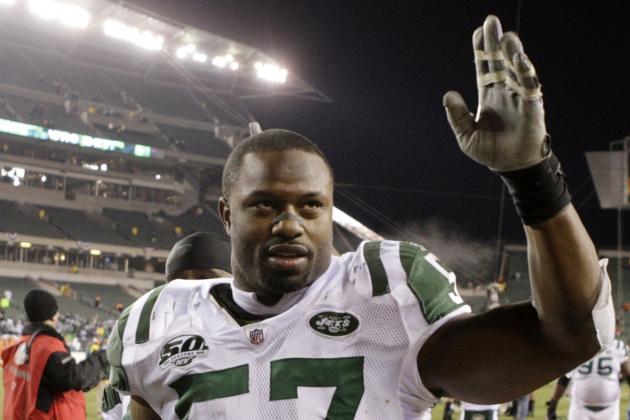 Andy Lyons/Getty Images

Scott's demise has been a bit exaggerated. He does not put up big sack or tackle numbers, but he takes on blockers without fear and opens things up for his teammates.
The problem is, in today's NFL, linebackers of Scott's breed are too common to place high value one. He will play for the Jets for at least another season, but after drafting the speedy and athletic Demario Davis, Scott's days in New York are numbered.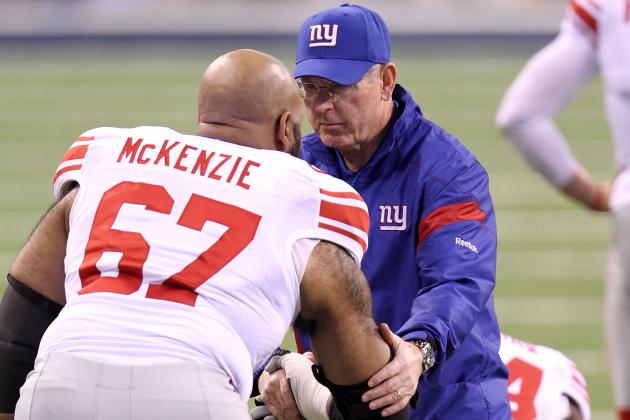 Andy Lyons/Getty Images

McKenzie took a huge step back in 2011 and was a liability on the Giants' line. However, due to the demand for right tackles, he could find a landing spot before training camp.
Still, unless he makes massive improvements in his game this year, McKenzie's career looks to be just about over.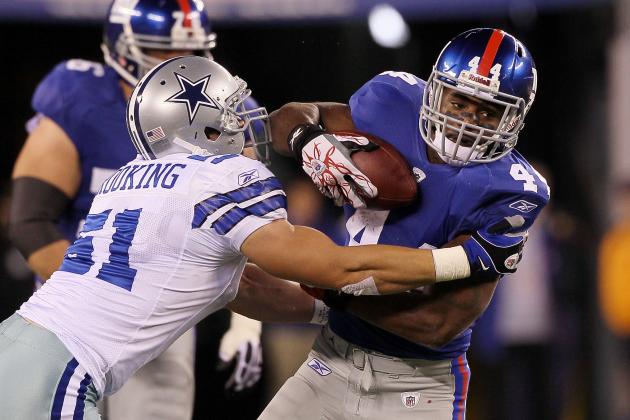 Jim McIsaac/Getty Images

The 36-year-old linebacker's role on the Cowboys diminishes with each passing year, as younger and more athletic guys like Sean Lee take his place.
He can still provide some depth, but backup linebackers are ideally younger guys who play special teams, which is not Brooking's forte.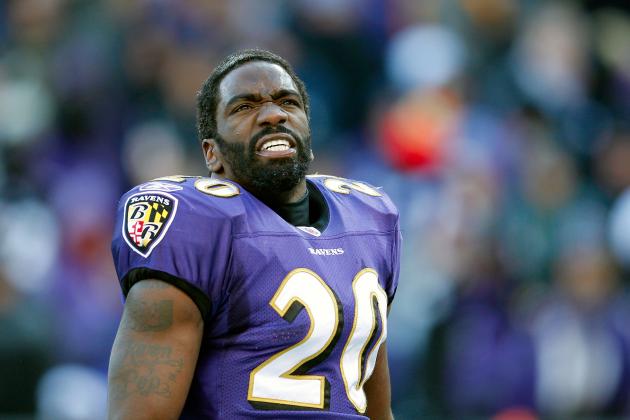 Rob Carr/Getty Images

This one may come as a bit of a surprise, but the reality is that Ed Reed is running out of time.
He is still the most instinctive safety in the game, but he has lost a step and has suffered a lot of injuries, including a nasty blow in the AFC Divisional playoffs. He is also a liability in coverage.
Reed mulled retirement after last season, so it would not surprise anyone to see him hang it up after this year.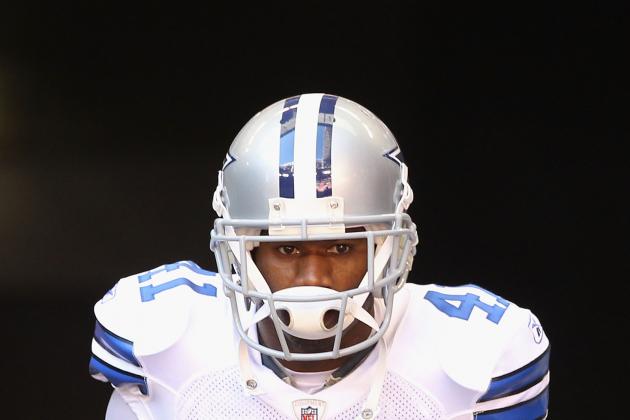 Christian Petersen/Getty Images

Once one of the premier players at his position, Newman has lost nearly all of his speed. Combined with a series of injuries, the Cowboys cut ties with Newman, who has latched on with the Bengals.
If Newman cannot make the Bengals roster, he probably will not even make it through the 2012 season on an NFL roster.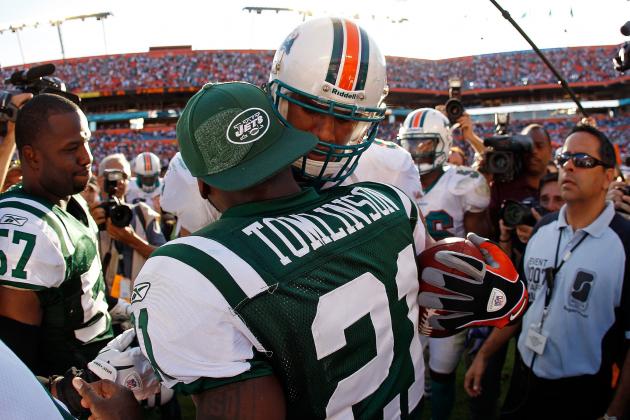 Mike Ehrmann/Getty Images

Tomlinson seems to be leaning toward retirement anyway, so even if he does play one more season, it would likely be his last.
At this point, the only thing that would lure L.T. onto an NFL roster would be to play for a championship and to have an important role on the team. Neither scenario seems likely.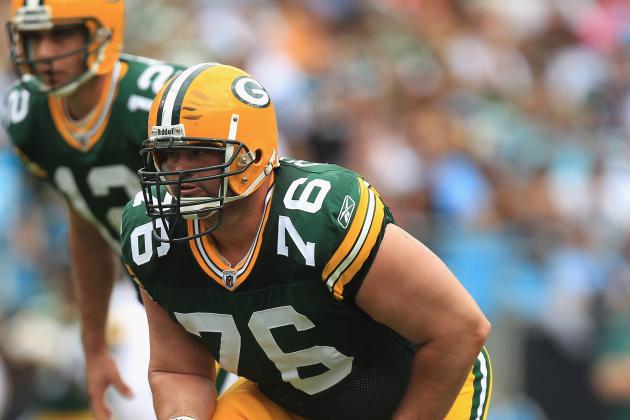 Streeter Lecka/Getty Images

After protecting the blindside of Packers quarterbacks for over a decade, the Packers released Clifton after failing a physical.
The fact that Clifton is not healthy enough to stay with the Packers is a huge red flag. If he cannot play for them, how could he play for someone else?
In the odd case that he does land on another roster, it would probably be his last. Left tackles with back problems are not a good combination.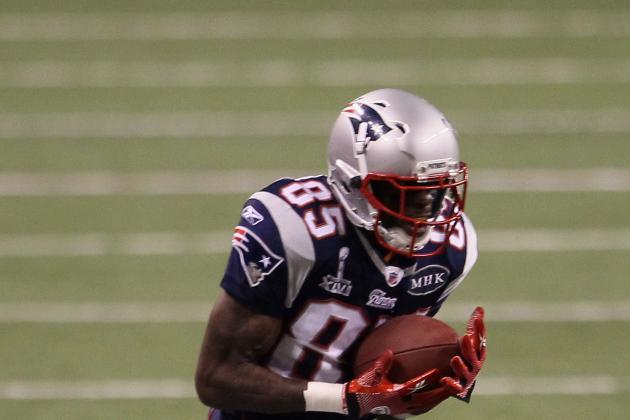 Jeff Gross/Getty Images

Chad's production took a nosedive in 2011, despite playing with a Hall of Fame-caliber quarterback for the first time in his career. He and Brady never seemed on the same page.
As the Patriots receiving corps becomes more crowded by the day, the odds of Ochocinco making the team are diminishing. If he can't make the Patriots roster this year, I have a hard time believing another team thinks he is worth all of the baggage he brings with him.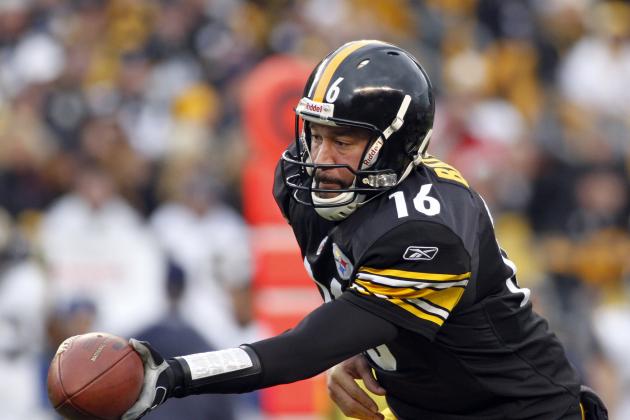 Justin K. Aller/Getty Images

Despite having plenty of other options at backup quarterback, the Steelers inked Batch to a one-year deal in April.
Batch has played well in the past for the Steelers when they needed him, particularly during the Roethlisberger suspension in 2010. But Batch is not a young man, and the Steelers need to start thinking about grooming a long-term backup for Big Ben after the season is over.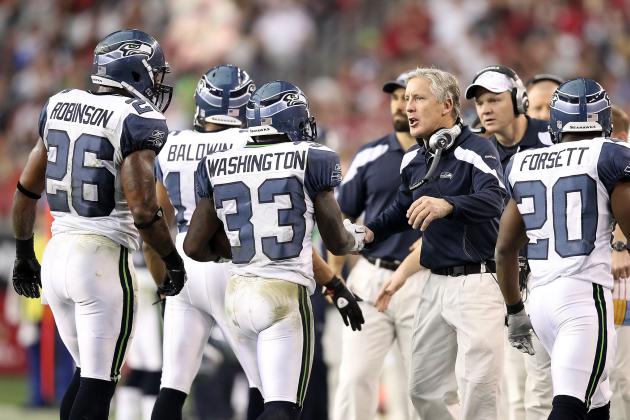 Christian Petersen/Getty Images

After a gruesome leg injury to end his career as a New York Jet, Washington defied the odds and salvaged his career in Seattle.
However, he has never quite regained the explosiveness that made him so effective before his injury.
After adding Robert Turbin in the draft, the Seahawks may see Washington as expendable after the 2012 season.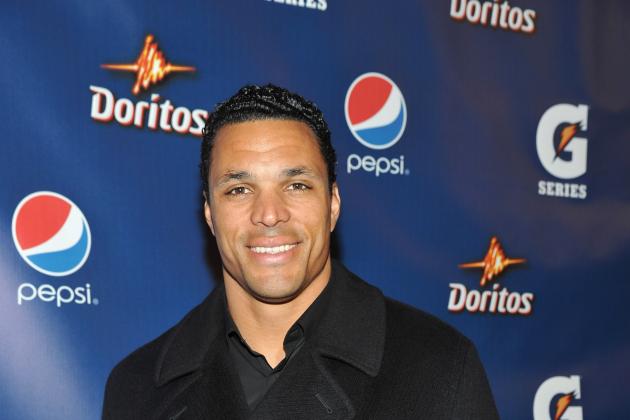 Mike Coppola/Getty Images

Somehow, the 36-year-old tight end is still playing at a high level. Over the past few years, he has seemed to be close to retirement, but for some odd reason, Gonzalez seems intent on playing in 2012.
Still, I don't see how much longer he can keep playing such a physical position at his age. If the Falcons have a good year, I believe he will ride off into the sunset.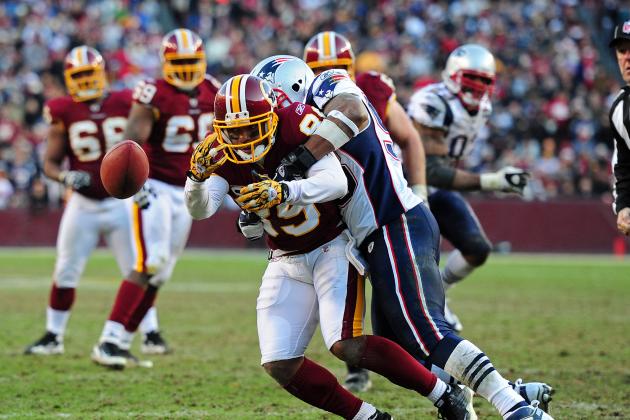 Scott Cunningham/Getty Images

The infusion of youth to the Redskins receiving corps have already rendered Jabar Gaffney expendable. In due time, I expect the same to happen to Moss.
Moss has relied on his speed to provide a deep threat, but at age 32, his speed is all but lost, and so is his value in the NFL.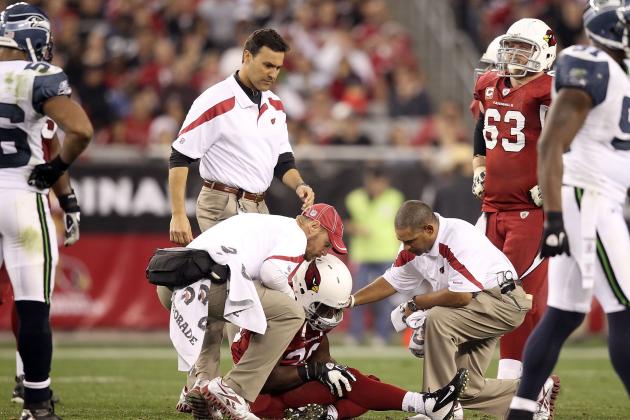 Christian Petersen/Getty Images

After a tremendously disappointing stint in Chicago, Taylor was a late addition to a Cardinals roster that was in desperate need of a back after losing Ryan Williams in camp. As it turns out, Taylor only had 20 rushing attempts with the Cardinals before an injury.
Now that Williams is set to return next season, the Cardinals have little use for a 32-year-old runner with little explosiveness.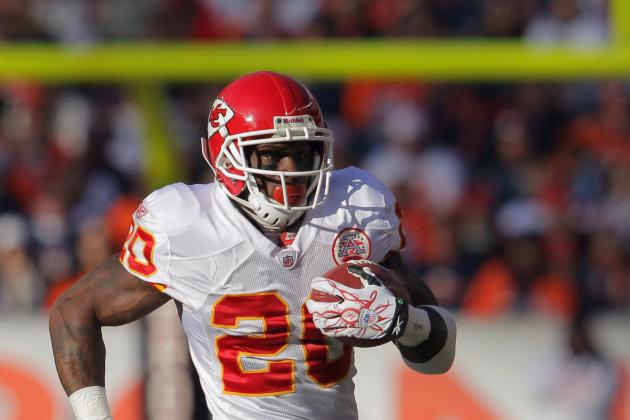 Doug Pensinger/Getty Images

Jones is a tremendous leader and would be a fantastic presence in any locker room, but at 33 years old, he has too much wear on his tires to be effective.
He has a chance of making a roster if an injury occurs in training camp, but for now, Jones' career appears to be over.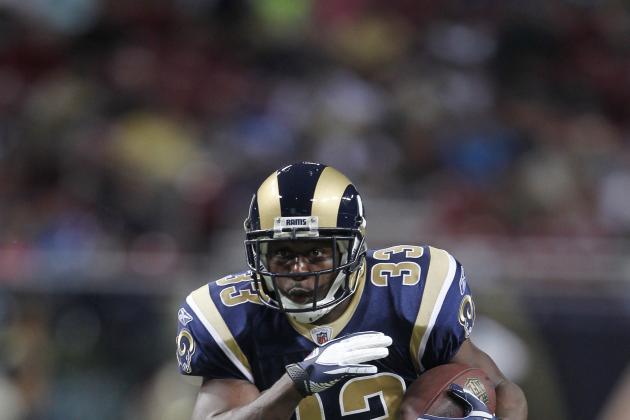 Joe Robbins/Getty Images

Cadillac provided some value to the Rams as a backup for Steven Jackson, who always has difficulty staying healthy, but Williams continued to have injuries of his own that reflect his age.
He may be able to give the Rams another season as a backup, but St. Louis needs to start looking for younger options at the position after this season.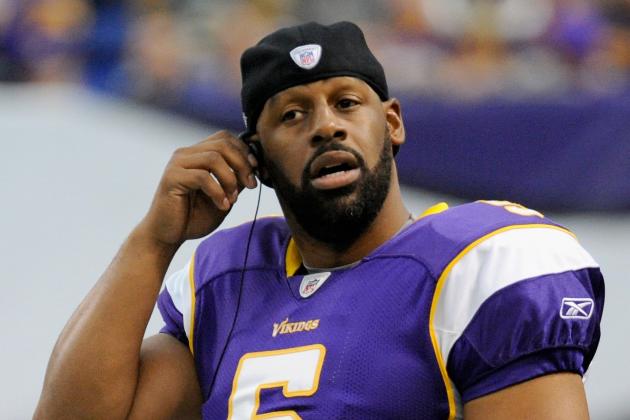 Hannah Foslien/Getty Images

McNabb may still have some "unfinished business" to attend to, but as of now, I don't see a fit for him on just about any team.
There is a good possibility that an injury in preseason could get him one more shot, but even if he does play another season, I can't see him making it to 2013.
McNabb should start preparing for his career in the media rather than chase an hopeless dream of becoming a starter again.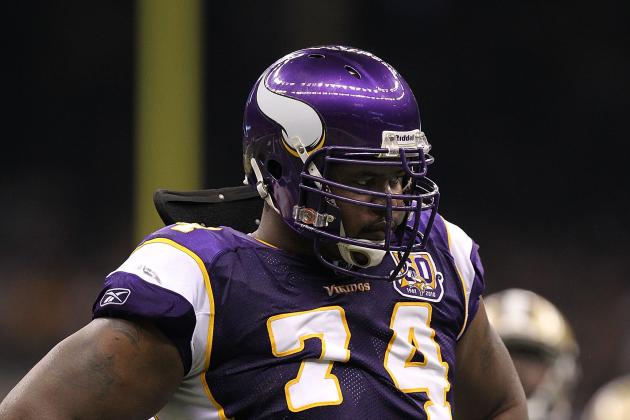 Ronald Martinez/Getty Images

The only reason why Bryant McKinnie is still starting in the NFL is because of the position he plays. After getting cut by the Vikings, he was brought in to be the Ravens' left tackle in emergency relief duty, during which he was inconsistent.
McKinnie has battled weight issues throughout his career. If he does not get a handle on it this year, he may miss out on his last chance to play in the NFL.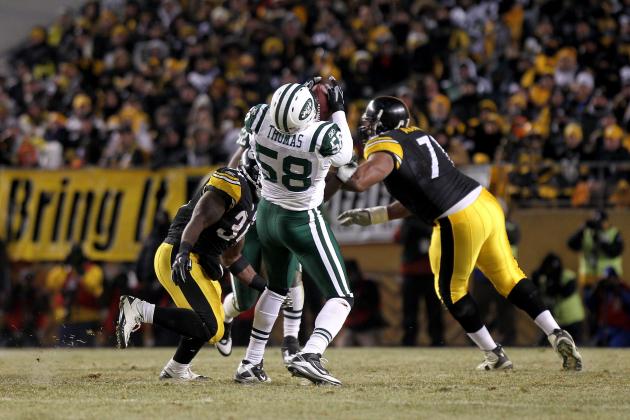 Nick Laham/Getty Images

Bryan Thomas has been a solid yet unspectacular linebacker during his long tenure with the Jets. After suffering a season-ending injury against the Ravens in 2011, the Jets brought him back for one more season.
Thomas is a good run player, but his lack of pass-rush ability kills his value on the market. It is unlikely the Jets keep him beyond this season, and his value to other teams in the NFL is limited.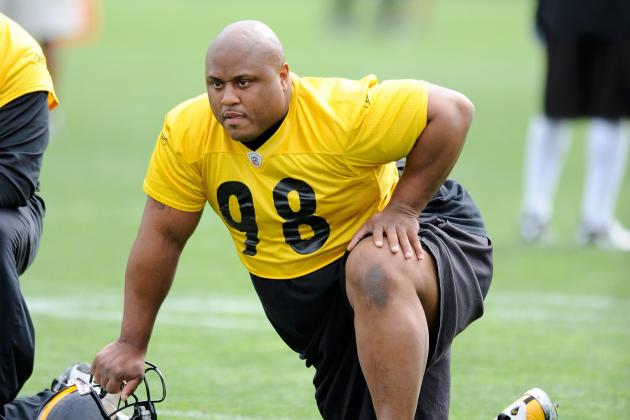 Joe Sargent/Getty Images

Once a dominant nose tackle, Casey Hampton's age, 34, is starting to catch up with him, and the Steelers know it.
Pittsburgh moved up to draft Washington nose tackle Alameda Ta'amu in the fourth round, signifying that this could be Hampton's last year.
In any case, it is nothing short of impressive that Hampton played such a physically demanding position for over a decade.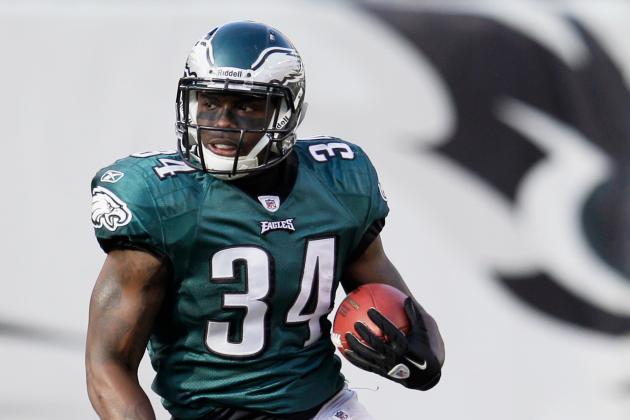 Rob Carr/Getty Images

Just a few years ago, Ronnie Brown was the head of one of the most run-heavy offenses in football.
After a stint with the Eagles in which he was most famous for a bonehead fumble against the 49ers, he finds himself out of a job.
Brown will probably find his way into a training camp before the season starts, but after seeing such a heavy workload in Miami, he has too much wear and tear to last much longer.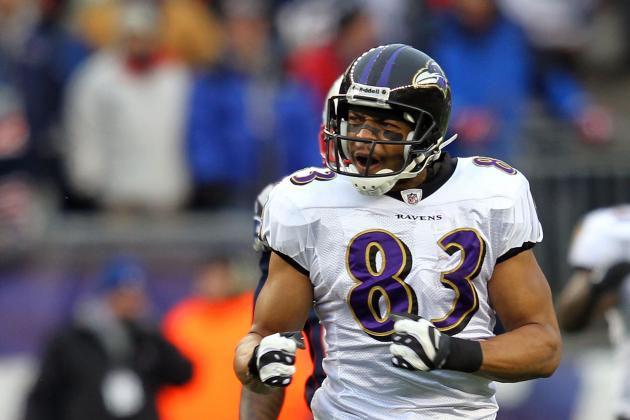 Jim Rogash/Getty Images

The Ravens traded for Evans last year to be their deep threat, but unfortunately, he will be more known for his crucial drop in the AFC Championship game than anything else.
Evans relies on his speed to be effective, but at 31, it has clearly diminished. Some team will give him a chance to make a roster, but I don't see his career extending into 2013 because of his style of play.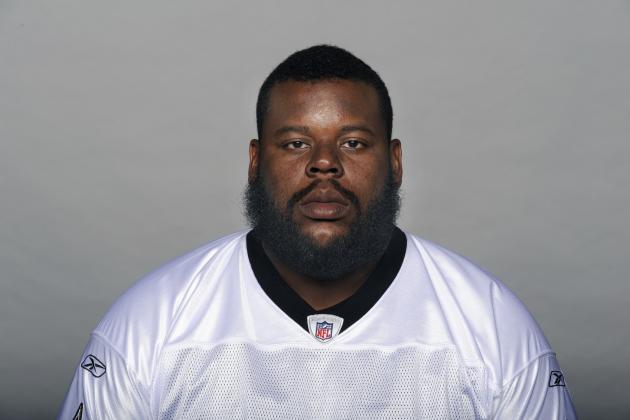 Handout/Getty Images

Since his dominant season in Cleveland during the 2008 season, Rogers has struggled to play at a level anywhere near the previous standard he set four years ago.
After one of his worst seasons as a pro playing for the Saints last year, the Giants have given him one more chance to prove that he can still play at age 33.
However, if his declining trend continues, I don't see a reason for any team to sign him in 2013.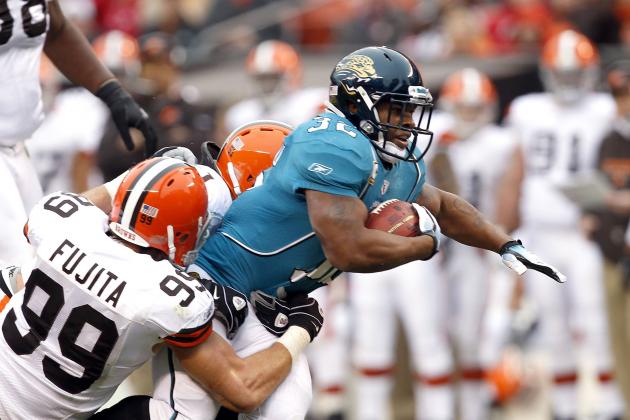 Matt Sullivan/Getty Images

Not only is Fujita beginning to show his age at 33, but promising backups such as James-Michael Johnson will get a chance to render Fujita's services unnecessary as he serves his three-game suspension for his role in the Bounty-gate scandal.
Teams are always looking for an excuse to replace an aging player, and Fujita has provided the Browns with a convenient avenue to replace him.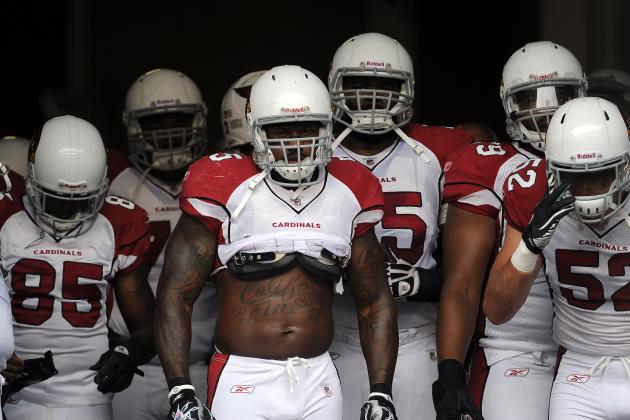 Harry How/Getty Images

Since Porter signed with Arizona, his production has been about as plentiful as the desert itself.
Porter is still without a team, and will likely have to wait until an injury in camp in order to get any looks. In any case, I don't see him playing in the NFL in 2013.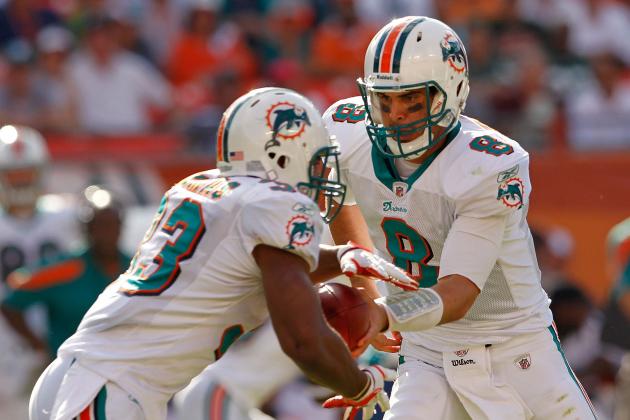 Mike Ehrmann/Getty Images

At one point, Steve Slaton was viewed as the answer for the Houston Texans at running back.
Now, he is fighting to make an NFL roster.
He was picked up by the Dolphins on waivers last year, but with the addition of Lamar Miller, Slaton is going to have to have a great preseason to make the team or impress someone else watching.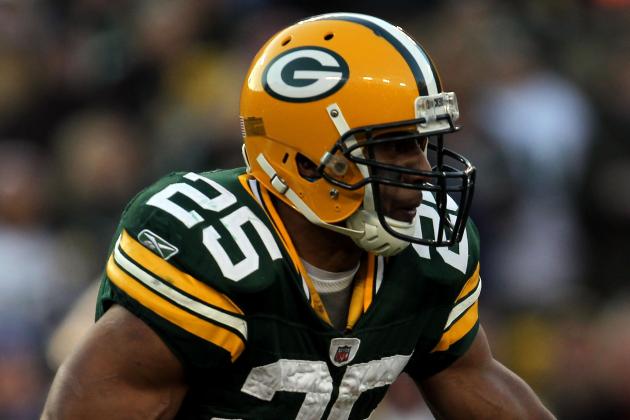 Jonathan Daniel/Getty Images

Ryan Grant is only 29 years old, but he is just not a dynamic runner. His history of injuries also hurt his value.
He may or may not have visited the Lions, which at least indicates some market for Grant's services. But if I was a GM, I would much rather spend a mid-round pick on a younger, more explosive runner as opposed to giving my money to an older veteran who will not play on special teams.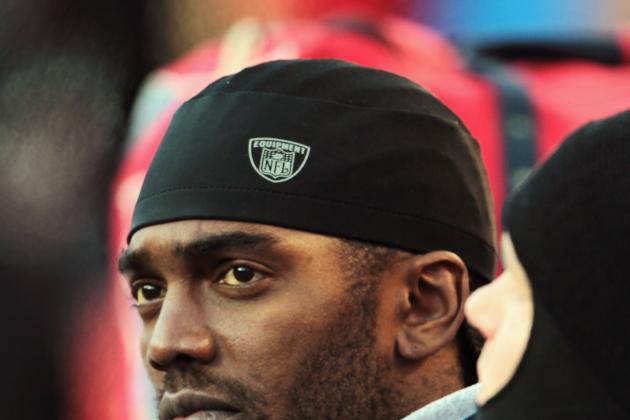 Jamie Squire/Getty Images

Yes, it is certainly possible that Randy Moss has been working out all year and has regained most of his speed, and Alex Smith has a big enough arm to get him the ball. But I wouldn't count on it.
Call me skeptical, but I need to see Moss play before I can believe that he is back to his former self.
Even if Moss can stretch the field, I tend to think he is more of a one-year rental than anything else.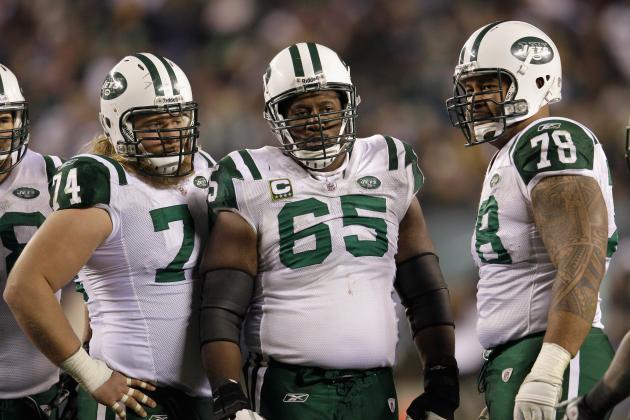 Rob Carr/Getty Images

Hunter is only 30 years old, but if he plays anything like he did last season, he will find himself out of the league in a hurry.
Hunter was horrific in his only season as the Jets starting right tackle, giving up 22 sacks and knockdowns and 28 additional pressures.
He will have to battle for his job in training camp, as the disappointing Vladimir Ducasse will have a chance to compete for the job. If he loses that battle in camp, his days in the NFL will be numbered.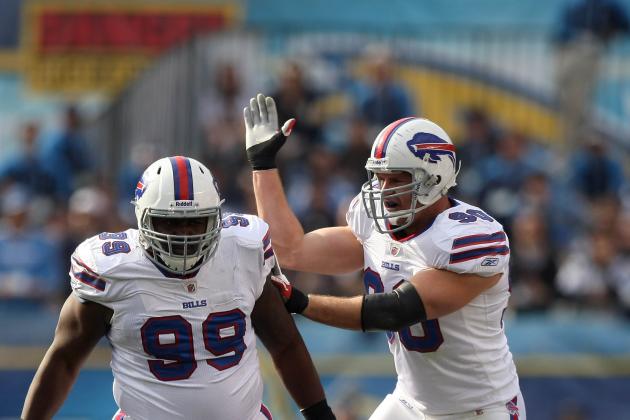 Donald Miralle/Getty Images

Not only is Kelsay getting up in age at 32, but he does not have a place in the Bills' new-look 4-3 defense.
With the addition of Mario Williams and Mark Anderson, Kelsay is the odd man out. At 260 pounds, he is too small to play on the line but a bit too big and heavy to be a linebacker.
Aging defensive players without any kind of pass rush ability are not exactly hot commodities in the NFL.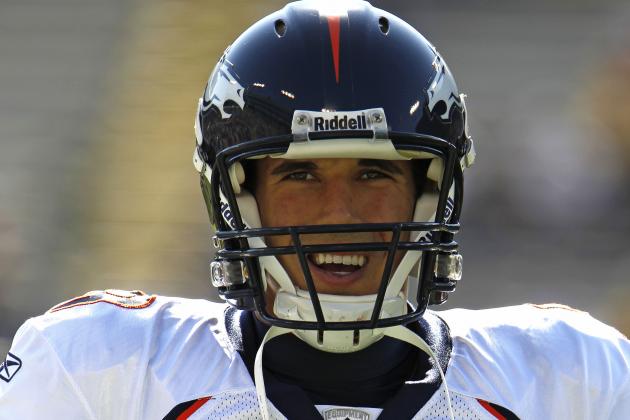 Matt Ludtke/Getty Images

Unless Matt Cassel has a spectacular career resurgence, the Chiefs will probably be in the market for another quarterback next offseason.
As a result, Quinn will be the odd man out. Even though he was a first-round pick, he has shown absolutely nothing in his career to suggest that he can play in the NFL. It is time to move on from any hope that the former Notre Dame star will even develop into s serviceable player.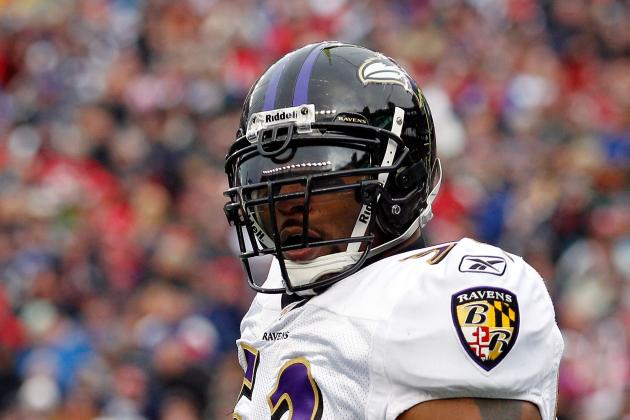 Rob Carr/Getty Images

Somehow, Ray Lewis has been able to reverse his decline and return to form as one of the better coverage linebackers in the game.
However, I just get the sense that Lewis has one more year left in him. He has repeatedly mentioned how he wants to spend more time with his son, but he is desperate to leave on a Super Bowl victory.
If the Ravens don't win it this year, I have a gut feeling that Lewis is going to call it quits for the sake of his family.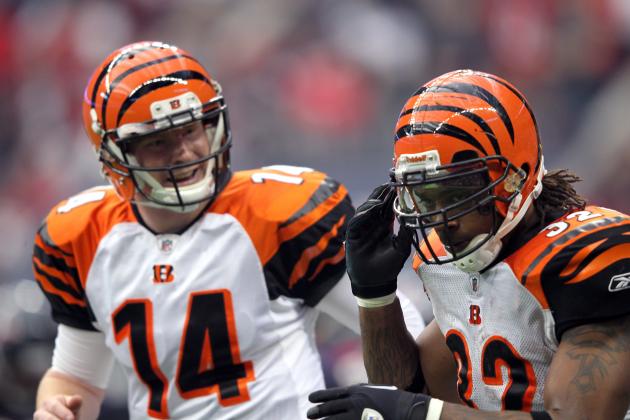 Jamie Squire/Getty Images

At age 29, Benson's best days are behind him. He will latch on with a team for the start of camp, but his days as a starter are over.
In today's NFL, it is very difficult to survive as an older backup running back. Even assuming that he finds a landing spot for 2012, there will be a small market for his services in 2014.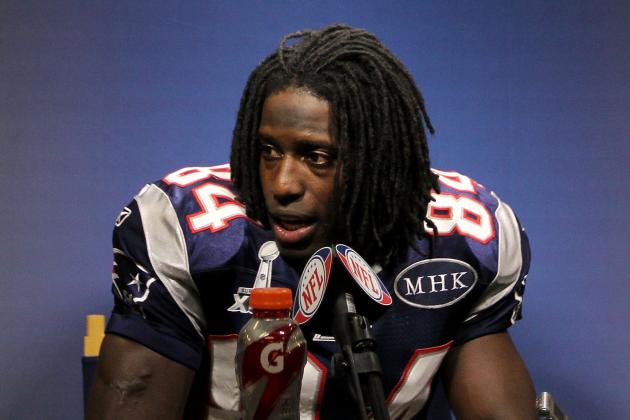 Jamie Squire/Getty Images

Branch is in the same situation as Chad Ochocinco, being a veteran fighting a small army of other veterans for a spot on the Patriots receiving corps.
Branch has a history with Tom Brady working to his advantage that should keep him around for another season.
However, as the Patriots try to get younger, I don't see them keeping Branch for another season past 2012. Judging by his dismal career in Seattle, he is highly dependent on Brady for production, which kills his market value.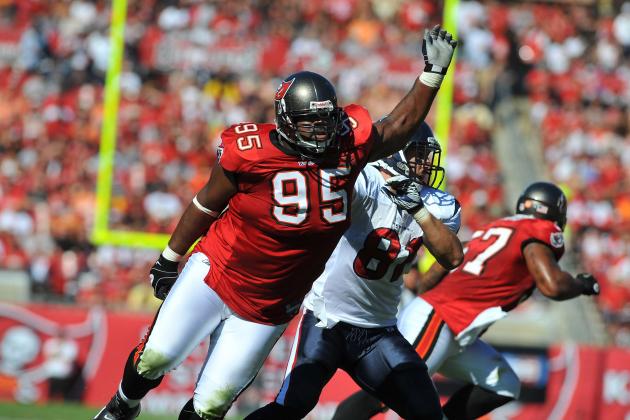 Al Messerschmidt/Getty Images

Haynesworth has yet to be signed by a team, but as training camp approaches and rosters begin to take shape, someone with a desperate need at defensive tackle is going to give Albert a call.
So far, Albert has been given a glut of opportunities to turn his career around, but has failed to stick in any of his new destinations. I doubt that trend will cease to continue beyond 2012.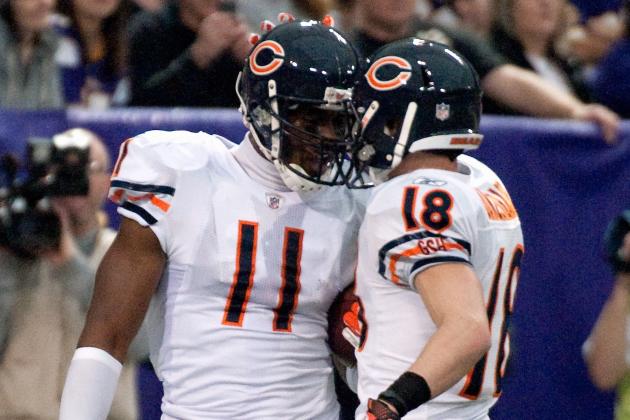 Hannah Foslien/Getty Images

After a disastrous tour in Dallas and a disappointing stint with the Bears, there are not going to be a ton of teams knocking down Williams' door for his services.
I would be surprised if he doesn't land on a roster before the start of camp, but I get the feeling that the league is just about ready to give up on Williams.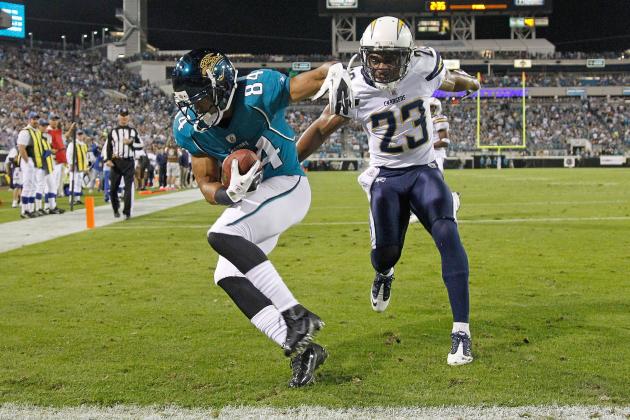 Mike Ehrmann/Getty Images

Once regarded as one of the top corners in the game, Jammer's age, 32, is catching up to him at a rapid pace. He gave up way too many completions and did not make many interceptions to make up for it. He had just eight passes defended all season.
He will have another year to prove his worth to the Chargers, but it the clock may have already run out on Jammer's otherwise-solid career.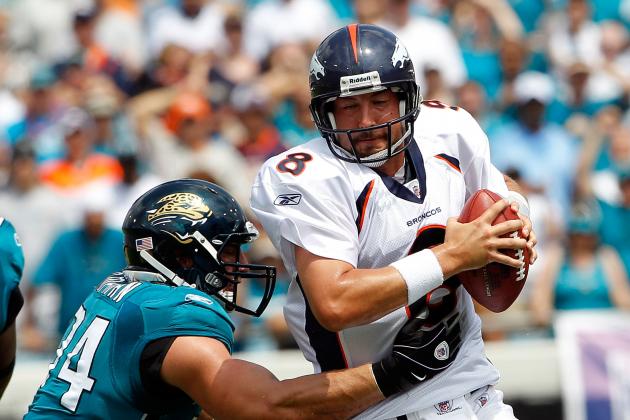 Sam Greenwood/Getty Images

Ever since the Packers switched to a 3-4 defense, Kampman's status as one of the best pass rushers in the game has all but diminished.
He went to Jacksonville to revive his career in a 4-3 defense, but injuries have got the best him. If he can't stay healthy this year, the Jaguars will certainly look for a replacement next offseason.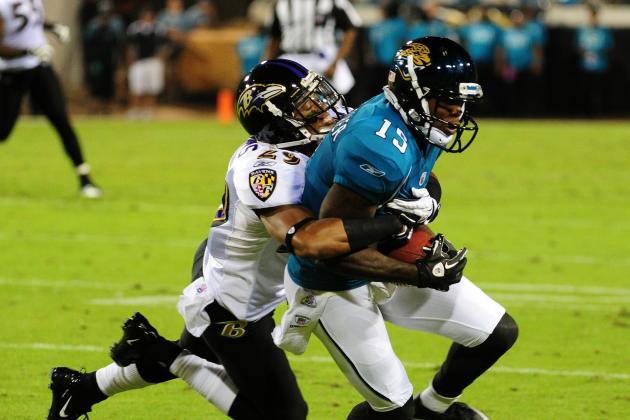 Scott Cunningham/Getty Images

Sims-Walker was brought back to Jacksonville to help a starved receiving corps. However, now that the Jags have added a bevy of pass catchers to their arsenal, there is no need for Sims-Walker to come back to the Jaguars.
If Sim-Walker can't find his way onto the Jaguars roster as a receiver, the odds of him making it on another team are pretty bleak.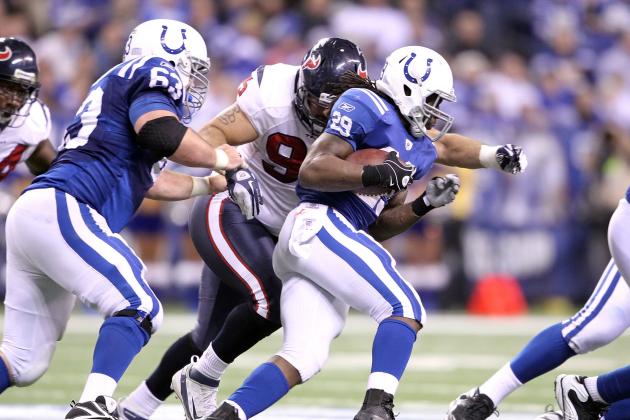 Andy Lyons/Getty Images

Joseph Addai was brought onto the Patriots mostly because of his ability to pass protect, which is something their younger backs have yet to master.
However, once the younger guys get the hang of pass protection, Addai's services will become expendable. The slow market for Addai (evidenced by the fact that he joined a crowded backfield in New England) indicates how much teams think of him as a runner.
At age 29, teams are looking for younger options.
Jonathan Daniel/Getty Images

It still baffles me that the Broncos chose Caleb Hanie to be Peyton Manning's backup before the draft..
Hanie was absolutely dreadful last season, and I expect the Broncos to realize quickly that they have made a mistake. Besides, they drafted Brock Osweiler to groom behind Manning, making Hanie expendable after this season.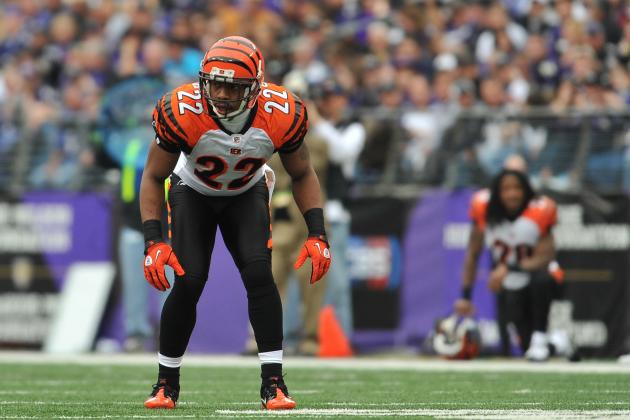 Larry French/Getty Images

As the Bengals continue to collect cornerbacks this offseason, Clements' role on the team begins to diminish.
After the drafting of Dre Kirkpatrick in the first round, Clements will need to beat out Terrance Newman and Pac-Man Jones for a spot on the roster. The fact that he does not play on special teams does not help his value on the open market if he is to get get cut, and at 32, he has little upside.