Junior Seau: Tragic Death Draws Attention to NFL Player Safety
May 3, 2012

Stephen Dunn/Getty Images
The tragic passing of Junior Seau is something the NFL community won't get over for quite some time—and rightfully so. The future Hall of Famer is one of the greatest to ever play the game, is loved by many and left a lasting impression on the sport we cannot get enough of.
A 12-time Pro Bowler, Seau spent 20 years in the NFL making teams better and giving fans something to cheer for.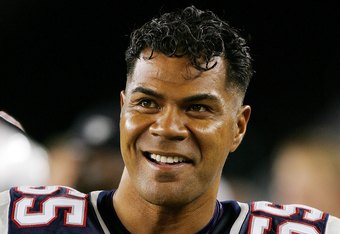 Jim McIsaac/Getty Images
His smile is a lasting image that we will never forget.
However, while we remember Seau for the person and player that he was, there are still questions that need answering. Reports in the Union-Tribune San Diego and elsewhere indicate that No. 55 passed away from a self-inflicted gunshot wound.
Unfortunately, if the reports are true, he wouldn't be the first former NFL star to take his own life. The link between excessive head trauma, depression and suicide is a hot-button topic that has clouded the NFL for the last several years.
Julian Bailes, a neurosurgeon at Chicago's North Shore University Health System and a longtime researcher into brain damage from concussions, was quoted in USA Today:
I think we have to add him to the list of those we worry about who could have effects of chronic, repetitive brain trauma. We don't have any strong evidence (yet on Seau), and we know that people commit suicide for other reasons. … But to me it's also concerning due to the fact that he had such a long playing history.
Bailes, according to the USA Today report, has studied and autopsied the brains of former NFL players such as Mike Webster, Terry Long and Justin Strzelczyk of the Pittsburgh Steelers, Andre Waters of the Philadelphia Eagles and Chris Henry of the Cincinnati Bengals.
Sports Illustrated's Peter King is already reporting that researchers are hoping to acquire Seau's brain for study as well:
Dedicated researchers in Boston studying deceased players' brains for evidence of trauma attempting to obtain Junior Seau's. Hope they do.

— Peter King (@SI_PeterKing) May 3, 2012
The amount of years Seau dedicated to playing football is obviously a cause for concern, and this isn't the first incident in which there is speculation of potential self-harm.
In 2010, after Seau was arrested on a domestic violence charge, he reportedly drove his car off a cliff. Seau claimed to have fallen asleep at the wheel.
While nothing is definitive with Seau, and we must wait to find out more details on what happened, this tragic event will only draw more attention to the league's increasing push for player safety.
Yesterday, following nearly a month-plus of waiting, the league handed down punishments for the players involved in the New Orleans Saints bounty scandal.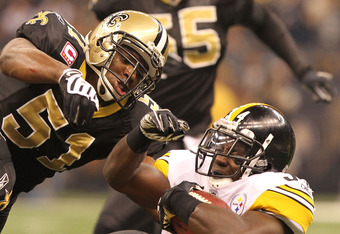 Matthew Sharpe/Getty Images
Four players were suspended, while middle linebacker Jonathan Vilma received a season-long suspension for his role in the events.
All four are expected to appeal their suspensions, but there is no way the league can back off now. In fact, the last thing they need to do is take a step back after players were found deliberately trying to hurt other players.
There are enough injuries and enough safety concerns to begin with—head-hunting players is something the league cannot, and will not, tolerate.
Seau's passing is a tragic event, but if it does have anything to do with his time in the NFL, expect there to be even more pressure put on the league to enhance player safety.