2012 NFL Draft: Odds of Top 4 Dallas Cowboys Picks Becoming Starters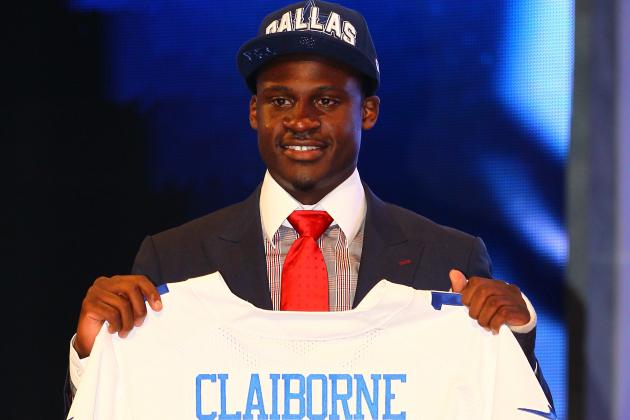 Al Bello/Getty Images

The Dallas Cowboys will start their rookie minicamp on Friday. That will give Morris Claiborne, the other Cowboys draftees and the undrafted signings their first up-close exercises with Jason Garrett and the staff since joining the team.
Garrett and his assistants will become a bit more familiar with these players. They'll be able to get a glimpse of what these players are capable of and how hard they want to work, although it won't tell whether players other than Claiborne can start.
Claiborne looks at this point to be the only draft pick who seems certain to start. He's everything the Cowboys would want in a player who is drafted No. 6 overall. He's tremendously talented and doesn't come with many question marks.
Other draft picks, such as Tyrone Crawford and Matt Johnson, may be good, but need a closer look or time as backups before they can be declared starters.
Following is a look at the likelihood of the Cowboys' first four picks becoming starters.
Begin Slideshow

»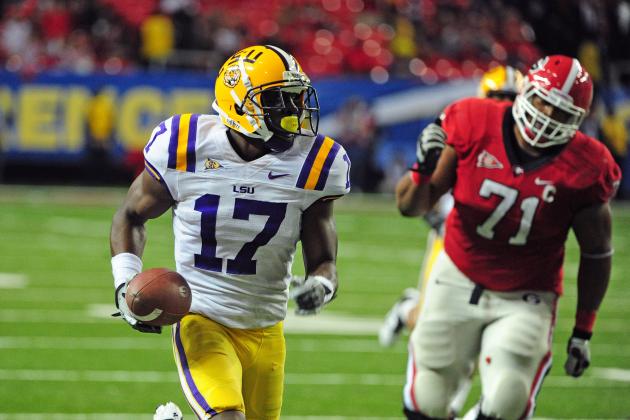 Scott Cunningham/Getty Images

Odds: 1-3
That Morris Claiborne will be a starter on Day 1 is a foregone conclusion. The Cowboys didn't have much depth at cornerback going into the offseason. After the team released Terence Newman and letting Frank Walker go in free agency, Cowboys fans knew the team would go after cornerbacks in free agency and in the draft.
The Cowboys have a ready-made starter in Claiborne to work opposite free-agent acquisition Brandon Carr. Claiborne has great ball skills, times his jumps well and can get interceptions. He's quick and versatile enough to be effective in different types of coverage. Also, he tackles well.
The questions isn't whether Claiborne will start, but just how good he'll be.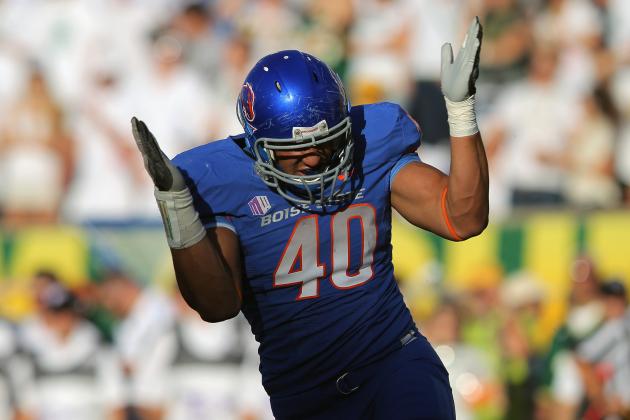 Doug Pensinger/Getty Images

Odds: 8-1
Tyrone Crawford seems like he could be a nice pro defensive end. He has decent size at 6'4" and 275 pounds. His hands are huge (9.5 inches). He plays hard and fights through blocks. His lack of quickness makes him more of a plugging defensive end than a pass rusher.
Crawford probably won't unseat Kenyon Coleman as a starter. Coleman is bigger, standing 6'5" and 305 pounds. In 2011, Coleman did a nice job, collecting 36 tackles (23 solo), a sack and three pass deflections. He was down significantly from 2010 when he had 58 tackles, but was still fairly effective in his 10th season.
That Crawford could grow into the starting role is possible. He could take the place of the 33-year-old as Coleman grows older. However, he'd have to stave off the effort of Sean Lissemore, who could also make a run for the starting spot after having a nice rookie season. Lissemore is the same height and 31 pounds bigger than Crawford.
Odds: 60-1
Kyle Wilber doesn't stand much of a chance to start in Dallas.
First, as long as Anthony Spencer and DeMarcus Ware are in Dallas, he won't be in the lineup. Ware is one of the best, if not the best, pass rushers in the NFL. Spencer is a decent pass rusher who can take down ballcarriers in the backfield.
Wilber might not have been a great pick by the Cowboys. According to CBSSports.com, he's said to have some potential to work out as a 3-4 outside linebacker, but not much. Meanwhile, Pro Football Weekly said that he's talented enough to be good on either side in a 3-4 scheme. However, both outlets like his blitzing ability.
He uses a finesse style and has a nice burst off the snap. He won't be seen engaging with blockers since he doesn't succeed in those battles.
If Spencer doesn't stay around after his franchise tag season, then Wilber may have a chance, but don't count on it.
Odds: 5-1
Matt Johnson could have a better chance to start than some might think.
Brodney Pool is anything but a world beater at strong safety. He isn't a tremendous cover guy and doesn't have the best ball skills in the world.
Meanwhile, Johnson just might match Pool with his skill set. Pro Football Weekly noted that he made play calls during his four years as a starter for Eastern Washington. Johnson has solid ball skills and toughness. He's smart, a must-have quality in a safety. Also, he runs well and hits hard.
Pool might want to step his game up to keep this Eastern Washington product from stealing his starting job.