Tony La Russa and 5 MLB Managers Who Deserve Their Numbers Retired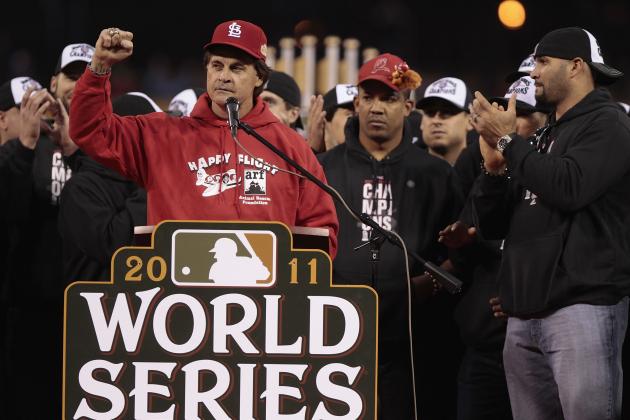 Whitney Curtis/Getty Images

The St. Louis Cardinals got to enjoy 16 great seasons under former manager Tony La Russa, during which they won 1,408 games, seven division titles, three National League pennants and two World Series.
Retiring La Russa's number is the least the Cardinals could do. It just so happens the Cardinals announced on Tuesday night that that's exactly what they're going to do.
According to the St. Louis Post-Dispatch, the Cardinals will retire La Russa's No. 10 in a pregame ceremony on May 11.
"Tony's managerial tenure with the Cardinals will always stand out as one of the greatest eras in Cardinal history," said Chairman Bill DeWitt Jr. in a statement. "His passion for winning and his leadership skills were hallmarks of a style that Cardinals fans will always remember with fondness."
Well said, and the honor is most certainly deserved.
So what other managers who are still around deserve the same honor? Let's take a look at a few notables.
Begin Slideshow

»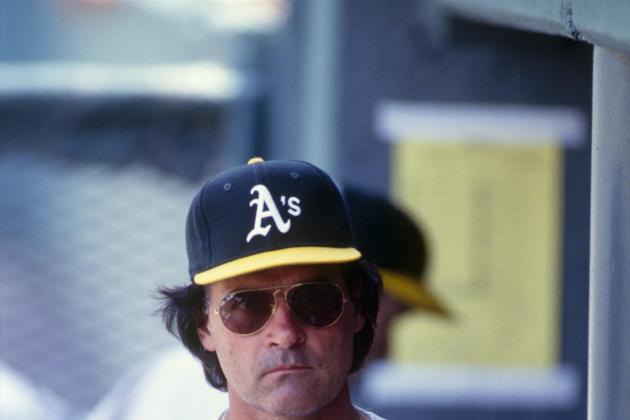 Rick Stewart/Getty Images
Tony La Russa in 1995.
Tenure: 1986-1995
Accomplishments: 798 wins, four division titles, three AL pennants, one World Series
Yeah, the Oakland A's should retire La Russa's number as well.
La Russa is not the greatest manager in the history of the Athletics. Connie Mack is, and it's awfully hard to argue against him being the greatest manager ever.
However, La Russa is the greatest manager in the history of the Oakland Athletics.
No manager in Oakland history has as many wins as La Russa's 798, and he also led the Oakland A's to more postseason appearances than any other manager.
In the late 1980s and early 1990s, the A's were a powerhouse under La Russa. They went to the World Series three years in a row in 1988-1990, winning it once. In that three-year span, the A's won over 100 games twice. In the one year they didn't top 100 wins, they won 99.
Only Sparky Anderson and Casey Stengel have had their numbers retired by two different teams. La Russa deserves to be in their company.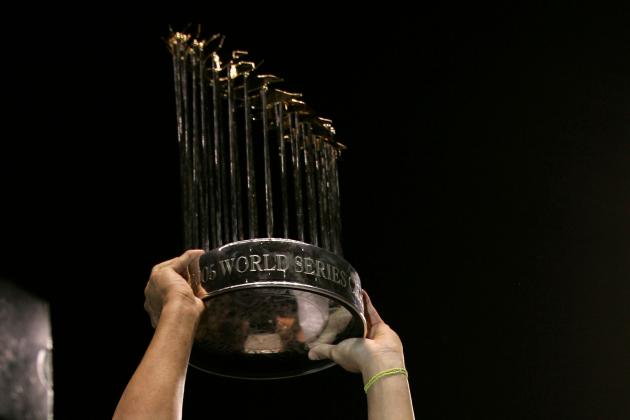 Elsa/Getty Images

Tenure: 2004-2011
Accomplishments: 678 wins, two division titles, one AL pennant, one World Series
Not everyone is going to agree with me on this one, and I know why. As a manager, Ozzie Guillen is overrated. As a person, he's a loudmouth who too often crosses the line between funny and not funny.
Besides, he only had one good season.
Correction: He only had one great season.
That 2005 White Sox team was a tremendous ballclub. They had a deep and talented rotation and a lineup that churned out home runs all season long. Great pitching and great power allowed the White Sox to win 99 games during the regular season, and these same things allowed them to go 11-1 in the postseason. From start to finish, the 2005 White Sox were dominant.
Talent had a lot to do with it, but the White Sox couldn't have done it without Guillen's energy. He lost his touch a little bit after 2005, but for that one year, the team very much fed off him. He rubbed a lot of people the wrong way, but his players wanted to win for him.
That championship, by the way, was the organization's first in 88 years. That's worth some consideration.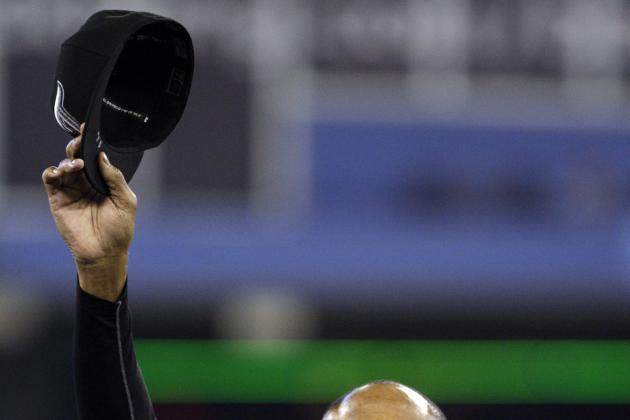 Abelimages/Getty Images

Tenure: 1989-1997, 2008-2010
Accomplishments: 894 wins, five division titles, two AL pennants, two World Series
Technically, the Blue Jays do honor Cito Gaston's No. 43. His number is recognized at the Rogers Centre along with numbers of fellow Blue Jays greats like Joe Carter, Tony Fernandez, George Bell, et al.
The Blue Jays, however, only have one retired number: Roberto Alomar's No. 12. The organization clearly doesn't take retiring numbers lightly.
Given what he's done for the organization, the Blue Jays should stop being so stingy and hang up Gaston's number for good.
The Jays are a relatively young franchise, so they can't boast about having had some of the all-time great managers work for them, a la teams like the New York Yankees and the St. Louis Cardinals. But Gaston is without a doubt the best and most important manager in the team's history, as it was him who presided over the team's glory days in the early 1990s.
In addition, Gaston came back and rescued the Blue Jays after John Gibbons was fired in 2008. The Jays played .580 baseball upon his return when they could have easily slipped into complete chaos.
For what he did in both his tenures, the Blue Jays owe it to Gaston to set his number aside.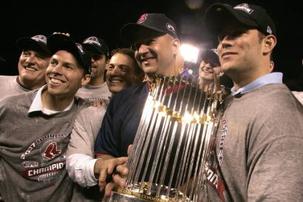 Photo Credit: Boston.com
Tenure: 2004-2011
Accomplishments: 744 wins, one division title, two AL pennants, two World Series
Terry Francona's departure from Boston was as ugly as it could have possibly been. When Francona at first said he wouldn't attend Fenway Park's 100th anniversary celebration (see The Boston Globe), it was hard to blame him.
Eventually, though, Francona changed his mind and showed up. The roar he got from the crowd that day goes to show what he means to the Red Sox organization, bad blood or no bad blood.
Red Sox fans will forever love Francona because he managed to do what no manager in 86 years could do: He led the Red Sox to a World Series victory, in 2004. As if that wasn't enough, he led the Sox to another in 2007.
The story goes that Francona lost control of the Red Sox in 2011, but that's not how his tenure should be remembered. Instead, he should be remembered for expertly handling some of the strangest casts of characters ever assembled. From 2004 to 2010, Francona had to deal with a lot of drama, yet the Red Sox still won more than they lost.
And did I mention they won the World Series? Twice?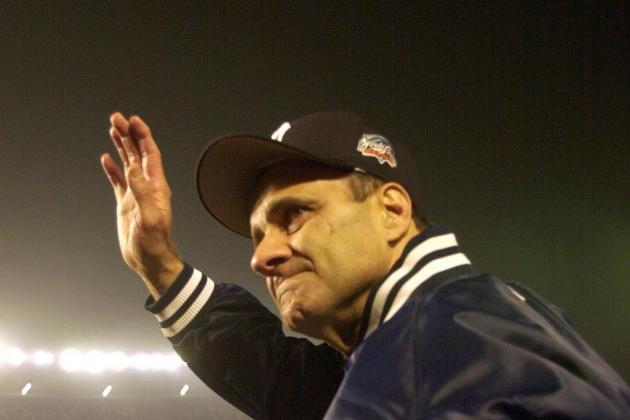 Ezra Shaw/Getty Images
Joe Torre after the Yankees won the World Series in 2000.
Tenure: 1996-2007
Accomplishments: 1,173 wins, 10 division titles, six AL pennants, four World Series titles
The Yankees were fresh off a season in which they made the playoffs when Joe Torre joined the club in 1996, but that was their first postseason appearance in 14 years. The team's last World Series victory was nearly two full decades in the rearview mirror.
Torre led the Yankees to a World Series title in his first season on the job, and he led the Yankees to three more in 1998, 1999 and 2000.
Sure, Torre had a lot of help. The Yankees were loaded with talent in those days, most notably the "Core Four" of Derek Jeter, Jorge Posada, Andy Pettitte and Mariano Rivera. The Yankees won because they had more talent than anybody else.
But managing the Yankees is not an easy job. Torre obviously did some great managing in the early years, but nobody should be too quick to overlook how well he did once the Yankees started spending big bucks on big stars in the early 2000s. He had to handle some massive egos.
Torre's exit from New York could have gone better, but the Yankees owe it to him to retire his number. It's a no-brainer.