Pittsburgh Steelers 2012 NFL Draft Report Card: Grades for Every Pick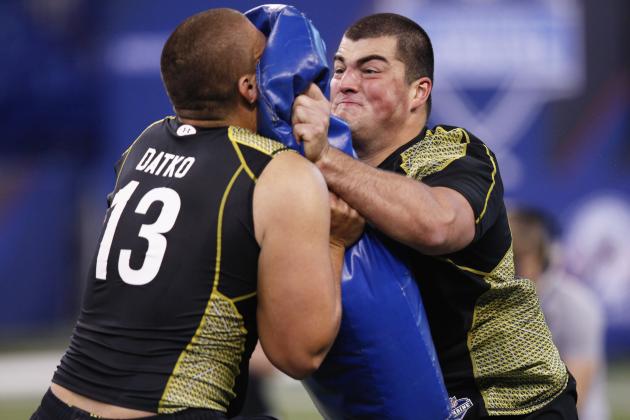 Joe Robbins/Getty Images

With nine selections in the 2012 NFL draft, the Pittsburgh Steelers had a chance to make huge inroads into improving their roster for the future. They can certainly be declared among the big winners of this year's draft after finding value at every spot.
Here's a breakdown of how the Steelers grade out for each selection.
Begin Slideshow

»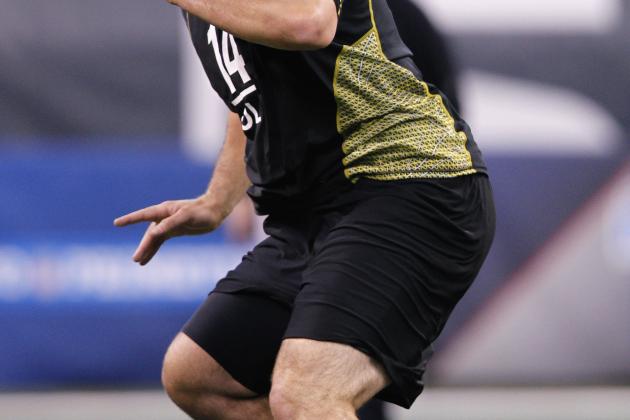 Joe Robbins/Getty Images

DeCastro was expected to be a top-15 pick by almost every NFL draft analyst. He was the highest-rated guard in this year's class.
While guard is not usually a premium position, the feeling was the DeCastro wouldn't make it past a few teams that badly needed help on their line.
Instead, he fell all the way to 24th where the Steelers eagerly selected him. DeCastro is an excellent pick for the Steelers because he has the ability to slot in almost immediately and be an effective, solid piece.
He instantly improves the team's rushing attack and should be equally as good as a pass-blocker.
Grade: A+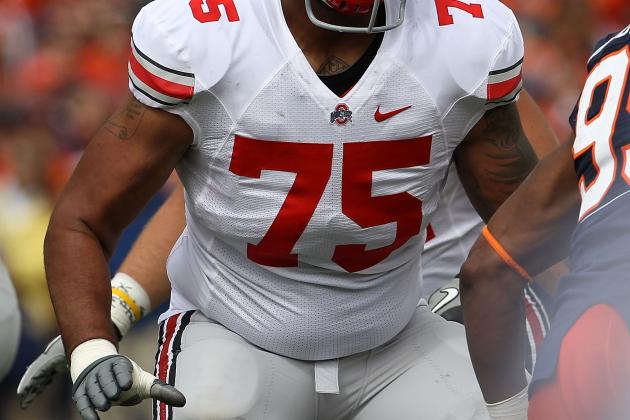 Jonathan Daniel/Getty Images

There's plenty to like about Adams. For a long time, he was the player I expected the Steelers to grab with their first-round pick, and his talent and college body of work definitely lends itself to that lofty position.
Unfortunately, he was caught on a drug test at the annual combine, and his character questions quickly erased him from many boards.
I'm impressed at his extra effort in seeking out the Steelers and asking them to reconsider him. While Kevin Colbert has been illusory in explanations about exactly what conditions were set, it's clear that Adams met them.
Now, the Steelers have a potential franchise left tackle. He instantly provides insurance in case Marcus Gilbert or Willie Colon get hurt.
Grade: A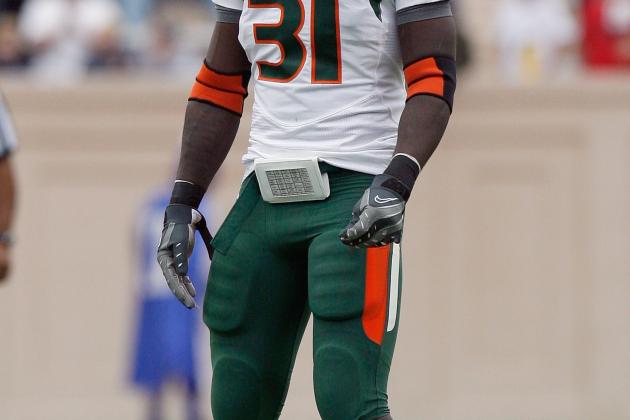 Kevin C. Cox/Getty Images

This might be the lone concerning pick from this draft class.
Spence plays a position that isn't a premium for the Steelers (they have plenty of depth outside at the linebacker spots). Spence isn't a prototypical 3-4 linebacker either, being a bit small for that scheme.
What he does do is make plays. That's probably what the Steelers saw. If anyone can convert a smallish outside linebacker who doesn't profile well into an NFL-caliber player, it's Dick LeBeau and Keith Butler.
They've done so much with talent that others passed on. Spence might be another success in waiting.
Grade: C-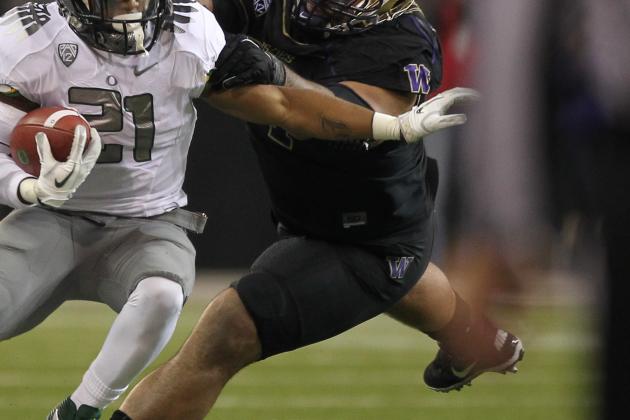 Otto Greule Jr/Getty Images

I'll admit to being a little concerned when the Steelers went three rounds without looking for a defensive tackle. That spot on their roster had the shakiest depth. It's also a spot that was of concern last season because Casey Hampton, the team's aging starter, was injured and had clearly lost a step.
After a trade in the fourth round netted them Ta'amu, however, I breathed a big sigh of relief. This is a player who thought would go much higher, perhaps in the second round, but fell partly because of just how deep this draft class was at that position.
He looks like a player who the Steelers could plug into the middle for the next decade.
Grade: A+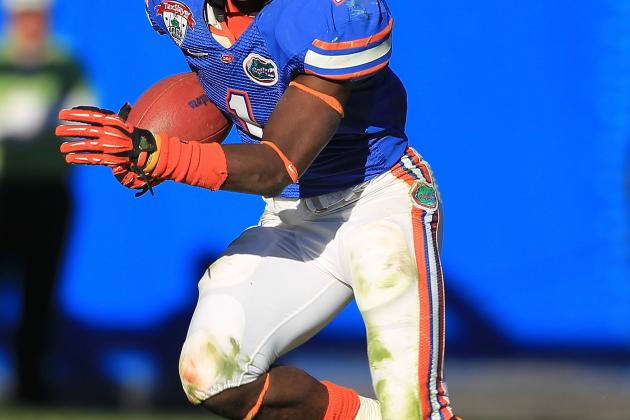 Scott Halleran/Getty Images

Something that I've felt has been missing from the Steelers' ground attack in recent years was the home-run threat that Willie Parker used to present. He could take the ball and score regardless of where he was on the field. That speed and acceleration are hard to come by.
The Steelers found it in Rainey. The character questions will persist until he proves he's past them, but this could be a steal.
Rainey's speed will prove to be a game-changer for the Steelers, and Todd Haley has to be glad he now has that Dexter McCluster-type dimension to add into this offense.
Grade: A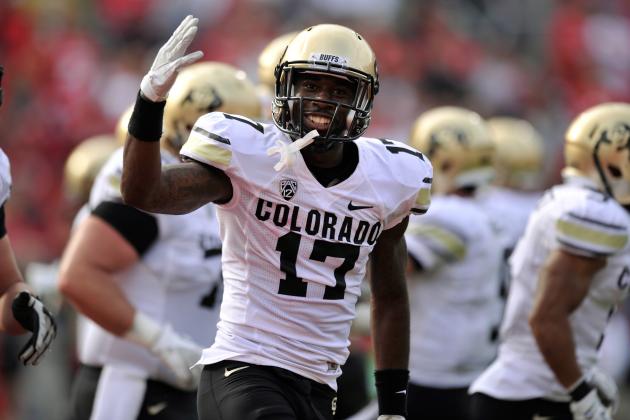 Jamie Sabau/Getty Images

It's always nice when you can have a local kid who makes good in his hometown. That's the story Clemons and the Steelers are hoping to author with this pick. A former star in the WPIAL, Clemons had a nice career at Colorado—a place where the Steelers have found talent before.
One of the needs I covered multiple times before and during the draft was a wide receiver who could strengthen the depth at the position and help soften the blow if the Steelers should be without Mike Wallace in the future for any period.
Clemons also could be the next in a long line of late-round draft picks at the position who become stars.
Grade: B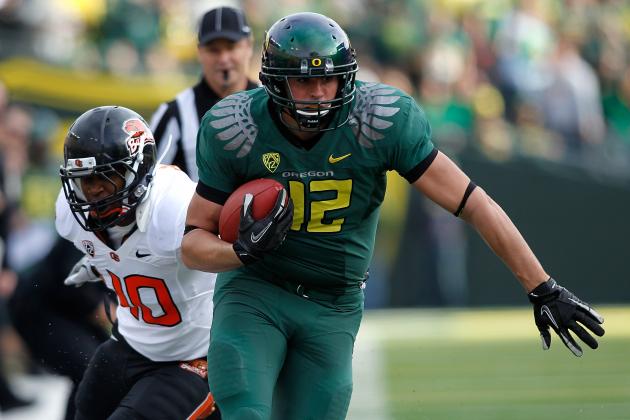 Jonathan Ferrey/Getty Images

The tight end slot on the depth chart has suddenly become quite crowded.
The Steelers now have starter Heath Miller, fullback/tight end David Johnson, Weslye Saunders, free-agent addition Leonard Pope and Paulson to battle it out for what cannot be more than four spots (assuming that Johnson moves to fullback on a more permanent basis).
Paulson could make this interesting. He's versatile and is a good receiver. I'd say his blocking skills are above-average, and I think he could end up becoming a great second tight end for this team.
This was a luxury pick made possible because the Steelers had addressed their major needs.
Grade: B-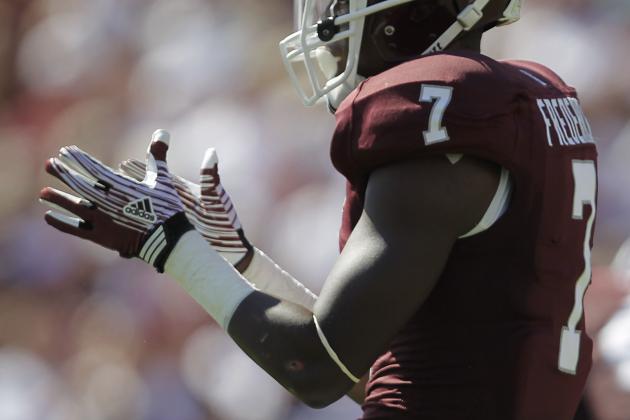 Sarah Glenn/Getty Images

The Steelers needed to shore up the depth at cornerback at some point.
Losing William Gay isn't a knockout blow by any means, but it does shift everyone else up by one spot. Frederick can contribute right away on special teams and has the athleticism to develop into a solid nickel or dimeback.
I was glad to see the team get at least one corner out of the draft. The class was pretty deep overall, so the Steelers conceivably got a player who would have been picked a round higher in most seasons.
That's always a good sign and could bode well for Frederick's long-term potential.
Grade: B+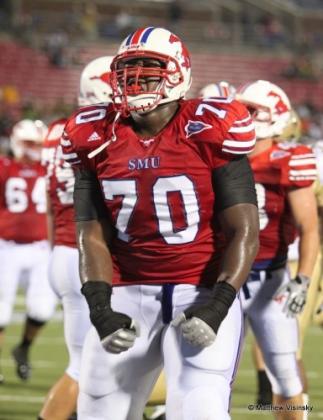 It can never hurt to pick up some good depth at a position where injuries have decimated you previously. That's anywhere on the offensive line for the Steelers. With three picks focused on that position, the Steelers should be deep and talented along their line.
Beachum could eventually develop into a quality backup or even a starter, but this pick is all about making sure that the team can survive the type of injury onslaught that crushed their effectiveness in 2011.
It also creates competition—something that always has been effective for Mike Tomlin during his tenure.
Grade: B-