NFL Draft 2012: 10 Biggest Reaches of Entire Draft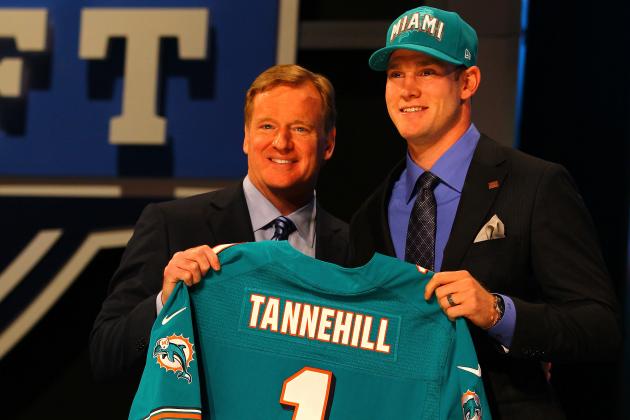 Al Bello/Getty Images

The 2012 NFL draft definitely had some draft picks taken far sooner than their inherent value would dictate.
High-profile names like quarterbacks Ryan Tannehill and Brandon Weeden will dominate the headlines, but lesser-known guys like T.J. Graham and Tavon Wilson were overdrafted as well.
Some teams like the clueless Seattle Seahawks reached on multiple occasions, while others like the Pittsburgh Steelers find themselves nowhere near this list.
A hint at what is to come...
Reaching for need is a big no-no.
Reaching for a punter is a complete joke.
Let's take a look at the 10 biggest reaches in the 2012 NFL draft.
Begin Slideshow

»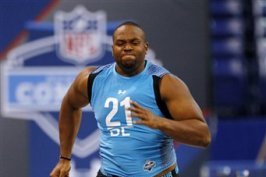 Photo credit: washingtonexaminer.com
New Orleans' first pick in the 2012 NFL draft was also one of the biggest reaches of all. Akiem Hicks may find a role on this team, but he was a late fourth-round-caliber player at best.
The upside is there with this guy, and he has potential written all over him. He has a physically imposing 6'5", 318-lb frame and great tackling skills.
The third round was simply far too early for this defensive tackle.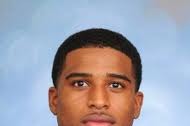 Photo credit: seahawks.com
Do not attempt to make sense of the Seattle Seahawks' draft philosophy; you will quickly find yourself with a massive headache.
After the selection of Bruce Irvin in the first round, Seattle again reached for another linebacker in the second round with Utah State product Bobby Wagner.
Is he an every-down player? Time will tell, but his instincts and intangibles are questionable, to say the least.
The Seahawks traded down from the No. 43 spot where they could have drafted the more polished Mychal Kendricks at the same position.
Seattle is a puzzle that seems to be missing a few pieces.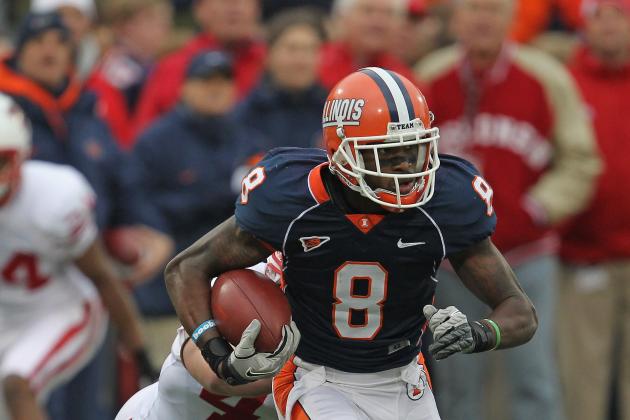 Jonathan Daniel/Getty Images

A reach by every definition of the word.
A.J. Jenkins is a talented wide receiver out of Illinois, but he did not belong in the first round of the NFL draft.
Stephen Hill was still on the board if they craved a receiver, and there was tons of depth at the position in the middle rounds.
Will Jenkins contribute?
Absolutely.
Could the 49ers have drafted him in the second round?
Yes.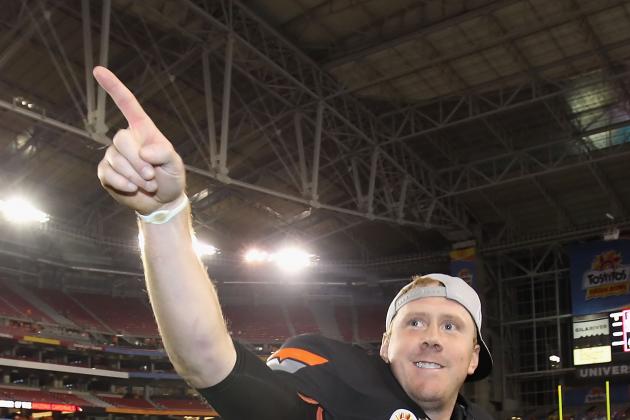 Christian Petersen/Getty Images

A 28-year-old quarterback taken in the first round to replace a younger Colt McCoy still looking to develop?
Not the best value pick in the first round.
The Cleveland Browns are clearly looking to overhaul their offense. Fine.
But to reach for Weeden in the first round when he could be had later was not wise.
The Browns passed on offensive line talent like guards David DeCastro and Cordy Glenn in favor of another quarterback experiment.
There is little sense to be made here.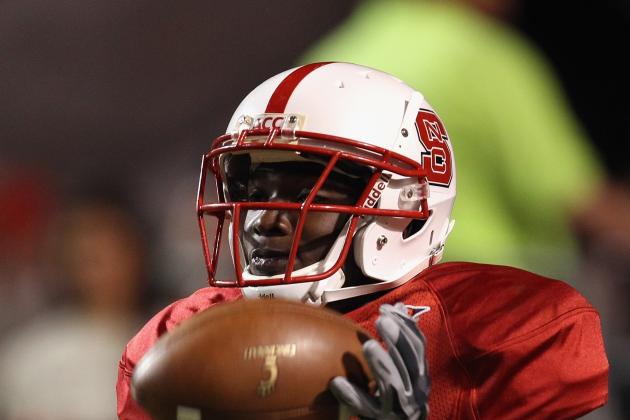 Streeter Lecka/Getty Images

T.J. Graham was a prospect who could have gone undrafted and few people would have noticed.
At 5'11", 188 lbs, he does not stand out physically. What he does possess is top-end speed, but there was plenty of that to be found in a draft class with tons of slot receivers.
Buffalo reached in the third round to fill a need.
Graham will find a spot on the depth chart, but the Bills could have picked him up three or four rounds later.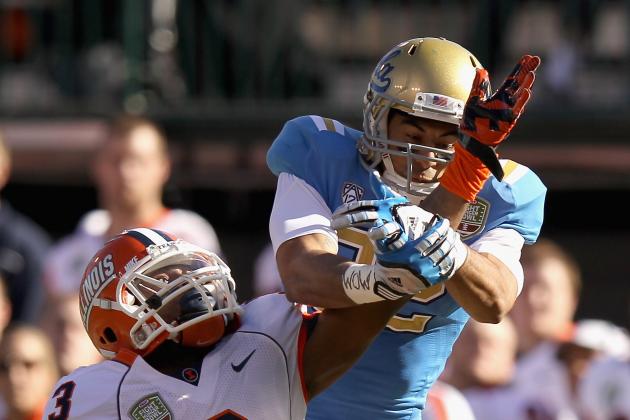 Ezra Shaw/Getty Images

The New England Patriots have a need at the safety position, but Tavon Wilson in the second round?
He may come in and start immediately for the Patriots only because they are so devoid of talent in the defensive backfield.
That does not mean there weren't at least 10 better safeties on the board at this spot.
Questioning Bill Belichick may seem like a poor decision, but he and the Patriots organization made a real head-scratcher of a pick here.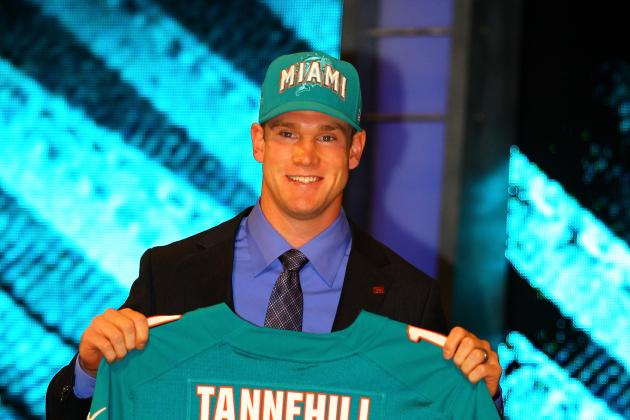 Al Bello/Getty Images

Ryan Tannehill is a case of the right player at the wrong time.
Miami could have and should have moved back in the first round to get its quarterback of the future.
Tannehill is not a ready-made player and will take time to develop into an elite NFL quarterback.
The Dolphins reached for their guy, but he is definitely the guy they needed. He has a strong arm and great athleticism.
They just grabbed him far too early in the draft process.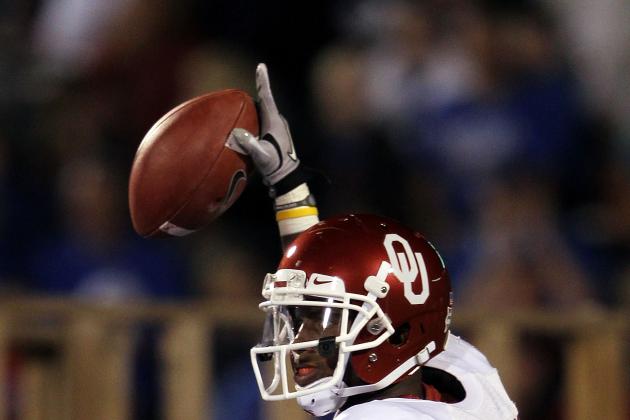 Jamie Squire/Getty Images

Ryan Broyles was a great collegiate receiver who suffered an unfortunate knee injury last season.
That injury scared off a lot of teams. Enough teams, in fact, that the Detroit Lions would have been smart to wait at least another round before calling his name.
If Broyles is healthy, then this may prove to be a moot point later on. He is a fearless slot receiver who will make the tough catches over the middle and fight for extra yardage.
But why reach for him in the second round when he would have been on the board later?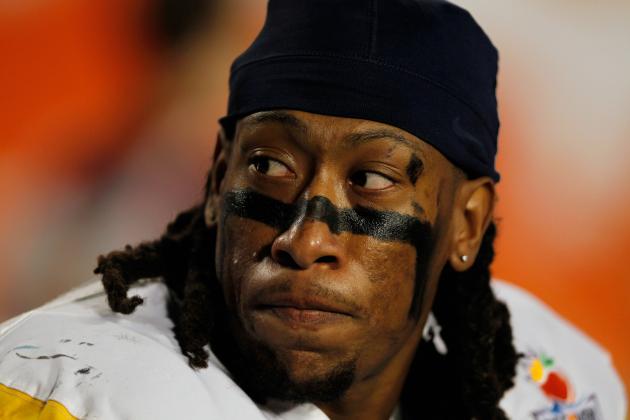 Streeter Lecka/Getty Images

What exactly were the Seattle Seahawks thinking here?
Irvin is a pass-rush specialist, and that is it—the proverbial one-trick pony.
He does have value, but not in the first round. Seattle could have picked Irvin up in the second or possibly third round, and he would be a great pick. The problem is that in the first round, you need a more complete player than what Irvin brings to the table.
He does fit their system and will make an impact, but at pick No. 15?
Not worthy of that selection.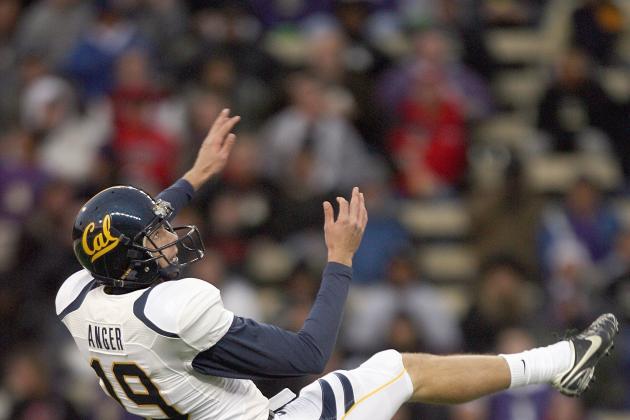 Otto Greule Jr/Getty Images

Bryan Anger may be a Pro Bowl-caliber punter at some point in his career, but that does not matter.
There is no excuse for drafting a punter in the third round when that position should not be touched until the sixth or seventh round.
If the Jacksonville Jaguars believed he was amazing, then take him in the fifth round where he is only a slight reach.
Jacksonville has far too many needs to address and an anemic offense that is desperate for athletes.
A punter? C'mon, man!
This will go down as one of the biggest draft reaches in NFL history.