2012 NFL Draft: Day 3 Predictions for Bills, Patriots, Jets and Dolphins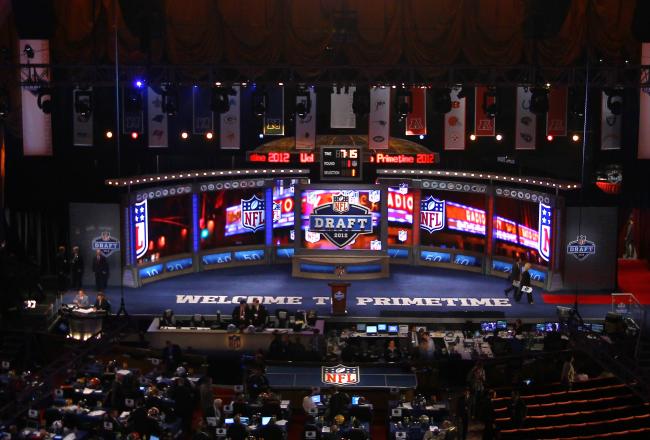 Al Bello/Getty Images
Day 2 of the 2012 NFL draft was packed with twice as much action as Day 1, and Day 3 will be packed with twice as much action as Day 2.
And while the names that pass through television monitors across the country on Saturday may leave most casual fans scrambling to their computers and quickly entering names in Google searches, the names that are called on Saturday will serve a purpose. And none of the picks should be taken lightly, no matter how unheralded the player's name is now.
We've already seen the draft strategy of the AFC East teams begin to flesh out over the past 30 hours, but what's left for each team to accomplish in this three-day extravaganza we call the NFL draft?
For your reference, here is Matt Miller's top 300 big board, updated to account for all of the selections and the best players available.
Remaining picks: Fourth Round, Pick No. 103; Fifth Round, Pick No. 145; Sixth Round, Pick No. 183; Sixth Round, Pick No. 196; Seventh Round, Pick No. 215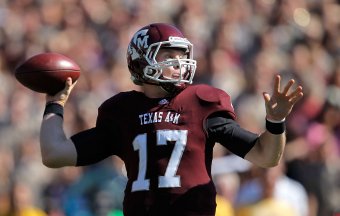 No matter when Ryan Tannehill takes the reigns of the Dolphins offense, he's got to have someone to throw to.
Sarah Glenn/Getty Images
The Dolphins have used just one pick on defense, and they are more than a piece or two away from finishing the puzzle on that side of the ball. Luckily for them, they have five darts left to throw at the board and can hope to hit a bulls-eye with one or more.
The Dolphins added defensive back Richard Marshall in free agency, but could still use another big-bodied defensive back, especially at safety where the departed Yeremiah Bell, who led the Dolphins in tackles a year ago, has yet to be replaced.
Even with the needs on defense, the Dolphins should look to add a wide receiver. They traded away Brandon Marshall earlier in the offseason, and the team is devoid of talented depth at the position.
Remaining picks: Fourth Round, Pick 105; Fourth Round, Pick 124; Fifth Round, Pick 144; Fifth Round, Pick 147; Sixth Round, Pick 178; Seventh Round, Pick 251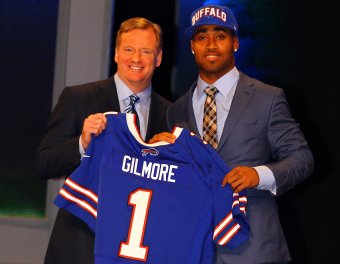 First a cornerback, then an offensive tackle, then a wide receiver...Bills fans, you can now go home.
Al Bello/Getty Images
Already in this draft, the Bills have hit their three biggest needs: cornerback, offensive tackle and wide receiver. Now, it's time to beef up the depth at several key spots.
While the Bills feature one of the league's most fearsome foursomes along the defensive line, Day 3 of the draft would be a perfect time to find a developmental defensive lineman who might lack some of the polish but has the physical tools you look for. These are the guys that can learn on the sideline and step in occasionally when one of the star-studded defensive linemen goes down with injury or runs out of gas.
It wouldn't be foolish, either, if the Bills decided to double dip at any of the positions they've already hit. Cornerback, wide receiver and offensive tackle are all positions in need of a bit more depth on their roster. Anyone they select on Day 3 would have a legitimate shot at a roster spot.
Remaining picks: Fifth Round, Pick 163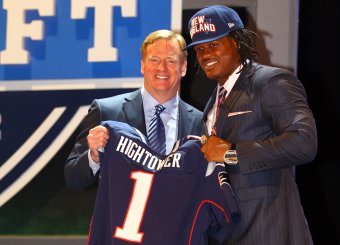 The Patriots have been getting defensive in the draft, but is it time for them to get on the offensive?
Al Bello/Getty Images
The Patriots have yet to spend a single draft pick on the offensive side of the ball. While that unit ranked second in the NFL in 2011, the wide receiver position is not one that has a lot of long-term stability. Most of their players are either over the age of 30, on a one-year deal or both.
But this is the prime time for the Patriots to grab an offensive lineman. They could use a developmental guard or center to bring along behind Brian Waters or Dan Koppen, respectively, and could even use more depth at tackle. The Patriots usually love the value they find in offensive linemen in late rounds, and aren't afraid to let offensive line coach Dante Scarnecchia get to work on a raw prospect.
It might be interesting to see if the Patriots try to parlay that fifth-round selection into even more picks later in the draft. I wouldn't put anything past Bill Belichick.
Remaining picks: Sixth Round, Pick 187; Sixth Round, Pick 202; Sixth Round, Pick 203; Seventh Round, Pick 242; Seventh Round, Pick 244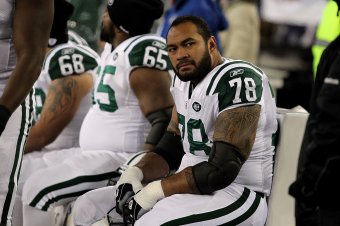 If this is the Jets' starting right tackle in 2012, something has gone terribly wrong for the Jets in the draft.
Chris Chambers/Getty Images
There's only one problem with the Jets draft so far: Wayne Hunter is still the starting right tackle.
Fortunately for the Jets, this draft is considered especially deep on the offensive line; unfortunately, their next pick isn't until the sixth round. With five picks in the back end of the draft, the Jets could try to move up but may find it difficult to do so.
They could use those picks to try to address depth at several key positions as well; they could still use more depth at safety, with Jim Leonhard still unsigned and with Eric Smith still underwhelming.
This article is
What is the duplicate article?
Why is this article offensive?
Where is this article plagiarized from?
Why is this article poorly edited?