NFL Draft 2012: 5 Reasons the Cleveland Browns Should Take Morris Claiborne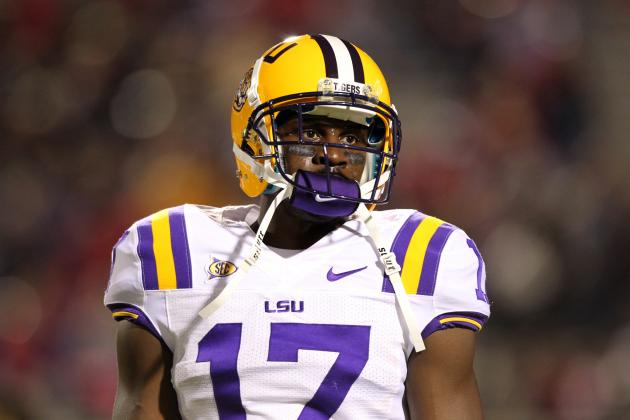 Joe Murphy/Getty Images
Morris Claiborne will likely become a lockdown corner in the NFL
Time is a ticking for the Cleveland Browns. This once-proud franchise has fallen on hard times, as evidenced by its 9-23 record over the last two seasons. Since Cleveland re-entered the league in 1999, the Browns have had two winning seasons and made just one playoff appearance.
Fans are clamoring for the team to pick a playmaker for an offense that was one of the worst in the league. Some point to taking Justin Blackmon, a wide receiver out of Oklahoma State, or Trent Richardson, a running back out of Alabama.
But maybe, just maybe, the Browns should go defense.
That would mean most likely selecting cornerback Morris Claiborne out of LSU. Claiborne comes with some questions, the chief being what caused him to score a "4"on the Wonderlic at the NFL scouting combine. But he's highly touted and would make a nice tandem with Browns current cornerback Joe Haden.
Defense wins championships, or so the saying goes. Maybe the smart way for the Browns to go with their first pick is defense.
And here are five reasons why:
Begin Slideshow

»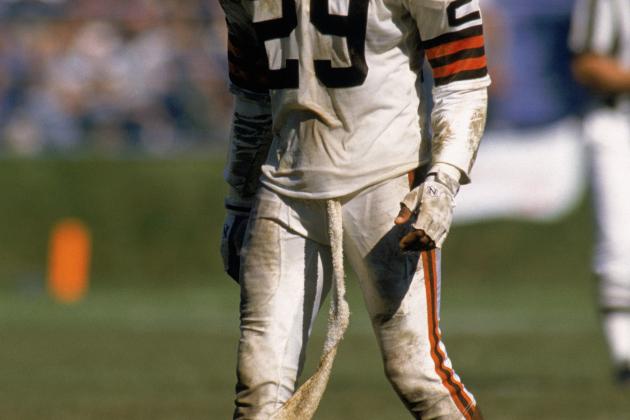 Rick Stewart/Getty Images
Hanford Dixon was a cornerback. He and Frank Minnifield teamed to form the Dawgs.
The last time the Browns were a serious threat to win a Super Bowl, they had a tandem of cornerbacks in Hanford Dixon and Frank Minnifield that set the tone for defense that was instrumental to the team's success.
In a league today dominated by teams that throw the ball, doesn't it make sense to follow that blueprint from the 1980s? The Browns already have one half of the duo in Joe Haden. Drafting Claiborne would give them a pair of great corners who could be around for the next five to seven years.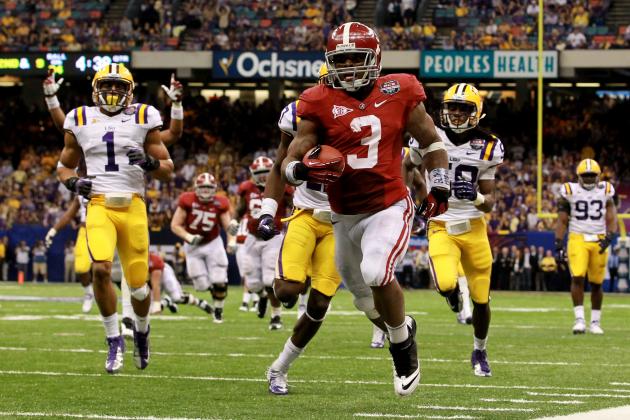 Ronald Martinez/Getty Images
Trent Richardson is going to be a great running back. But in today's NFL running backs are not as valued as they once were.
In a town where Jim Brown became a legend, folks are screaming that the Browns should take Alabama running back Trent Richardson. The thought is that if the Browns can develop a running game, it will take pressure off quarterback Colt McCoy and the West Coast offense can begin to develop.
The problem is that running backs typically only provide a team with four years of peak production, don't play four downs anymore in this era of the NFL and are prone to injury.
Plus, there are always great backs that you can get lower in the draft if you look hard enough. Frank Gore of the 49ers was a third-round pick and Maurice Jones-Drew was a second-round pick, and both rushed for more than 1,000 yards in 2011.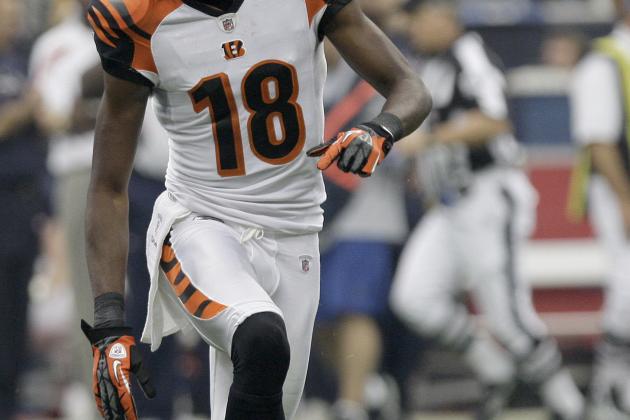 Thomas B. Shea/Getty Images
A.J. Green is just one of many outstanding receivers the Browns will have to face week in and week out.
The Browns will have to face Cincinnati's outstanding wideout A.J. Green twice a season for the next several years. And the Steelers have a great receiver in Mike Wallace, whom the Browns will also have to face twice a season. The division boasts three solid quarterbacks in Andy Dalton, Joe Flacco and Ben Roethlisberger.
The point is that you are going to have to shut down the pass to win in division.
It's not just in the AFC North that the Browns have to face great receivers, either. It seems every team in the NFL has a lethal pass-catch combo. Well, with the exception of Cleveland.
Cleveland Browns fans might want the team to take Oklahoma State receiver Justin Blackmon at No. 4, but there are plenty of other great receivers in the draft. The Browns could instantly upgrade an already decent defense by taking Morris Claiborne with the No. 4 pick in the first round and pick up a quality receiver later.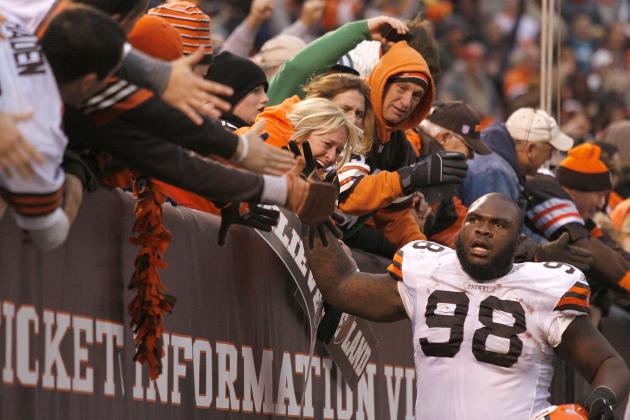 Matt Sullivan/Getty Images
Phil Taylor is just one part of a young Cleveland defense that is much closer to becoming dominant than the team's offense.
The Browns' defense is still a far cry from the Steel Curtain of the 1970s. But with players like tackle Phil Taylor, defensive end Jabaal Sheard, linebacker D'Qwell Jackson, cornerback Joe Haden and safety T.J. Ward, the nucleus is there for a defense that could rapidly develop into a dominant one.
The Browns were ranked 10th overall in the league in total defense in 2011. Adding Claiborne only makes the unit stronger.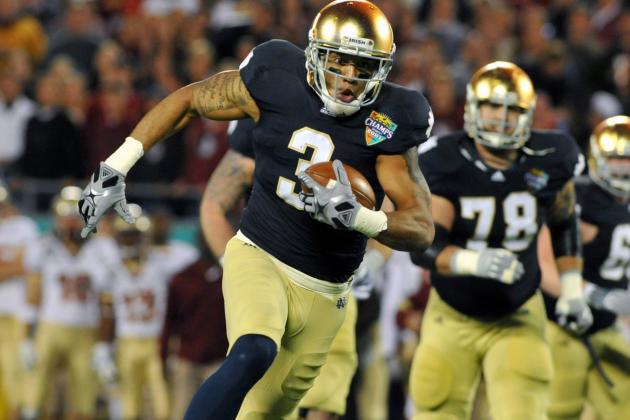 Al Messerschmidt/Getty Images
Taking receiver Michael Floyd at No. 22 in the first round may be just a good a pick as taking Justin Blackmon
The Browns desperately need playmakers on offense to help out quarterback Colt McCoy. To that end, many are saying the team should take Oklahoma State wideout Justin Blackmon at No. 4.
But how about taking Morris Claiborne at No. 4 to make a decent defense stronger and then taking Notre Dame wideout Michael Floyd at No. 22, providing he is still there?
Floyd (6'3", 224 pounds) is bigger than Claiborne (6'1", 215 pounds). In 2011 Floyd caught 100 passes for 1,147 yards and nine touchdowns, so his production is on a par with Blackmon, and you can pick him up way down the draft board.
The Browns will have 12 other picks in the 2012 NFL draft to look for offensive help. They would probably be best suited taking a sure thing with the No. 4 pick. Morris Claiborne probably won't get hurt, he'll likely play a long time and the Browns won't have to worry about him dropping passes.
Taking Claiborne might not excite the ticket-buying public, but it will make the Browns better in the long run.