NFL Network Top 100 Players of 2012: Date, TV Info, Predictions and More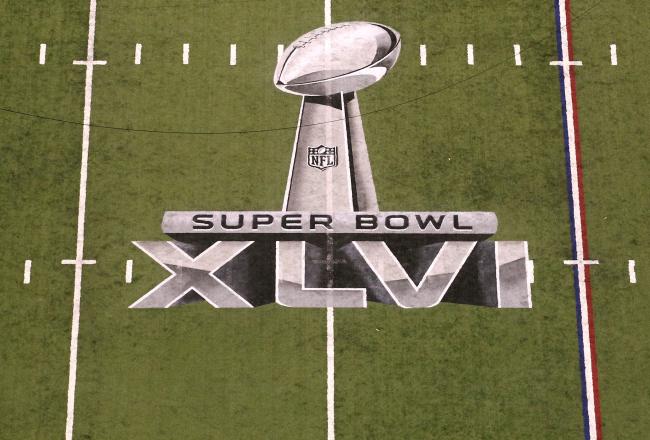 Andy Lyons/Getty Images
With the NFL Network's 2012 version of the annual list of top players in the league scheduled to begin airing on April 28, the excitement over the football season is starting to make diehard fans sad.
Will the NFL Network Top 100 Live Up to the Hype?
We need football.
As much as it hurts, the weekly series that reveals the top players in the league will have to give us our fix. The 10-week run will give fans enough football to make the offseason bearable. Or at least that's what we're hoping for.
When: Saturday, April 28, 8:00 p.m. ET, subsequent episodes every Wednesday at 8:00 p.m. ET
Watch: NFL Network
Live Stream: NFL.com
Biggest Questions
Question No. 1: Will Tim Tebow Make the List?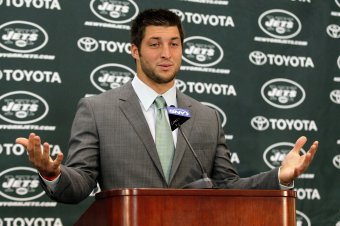 Mike Stobe/Getty Images
After one of the wildest seasons in NFL history, the polarizing superstar has been traded to the
New York Jets
after leading his former Broncos to the playoffs and a shocking win over the Steelers.
Answer: No.
With little respect from analysts, it opens the floodgates for the players voting to shoot their mouth off and demean the star's play. The bottom line is that he wins and players won't see that.
Question No. 2: Why Did It Take Eli So Long to Make the List?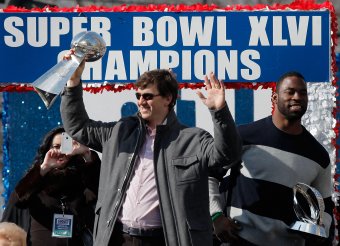 Andrew Burton/Getty Images
After a second Super Bowl MVP award,
New York Giants
star QB
Eli Manning
finally makes the NFL Network's top 100 list. How is this possible?
Answer: Eli = Rodney Dangerfield; they get no respect.
While Dangerfield was far funnier, the similarities are scary. The players in the NFL have never held Eli Manning in high regard, yet he is one of the best QBs in the NFL every season. That's called no respect.
Question No. 3: Will Peyton Manning Make the List and Where?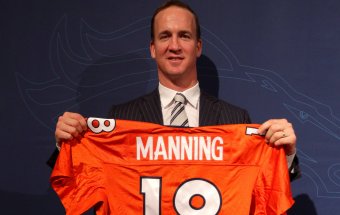 Doug Pensinger/Getty Images
While he will undoubtedly make the list, there is a huge question about where on the top 100 he will eventually land.
Answer: 66ish
OK. I don't know the exact number, but there is no way that he can fall much further than No. 66. With plenty of players having faced him, they will show Peyton the respect he deserves; unlike Eli.
What They're Saying
NFL Network reporter Ian Rapoport expresses his joy for the list:
Sweeeeeet. The @nflnetwork's Top 100: Players of 2012 premieres on April 28 at 8. I'm such a sucker for these. 39 new players including Eli

— Ian Rapoport (@RapSheet) April 18, 2012
Giants' insider for the Star-Ledger Mike Garafolo can't help but sound a bit jaded about Eli's debut on the top 100:
NFL Network, which left Eli off it's top 100 players list last year, just sent out a release touting his "debut" on this year's list. #nyg

— Mike Garafolo (@MikeGarafolo) April 18, 2012
Not to be outdone, NFL draft expert and Bleacher Report lead writer Matt Miller teased the B/R 1000 unveiling April 19:
NFL Network's Top 100 players comes out this month. Our Top 1,000 list is almost finished: bleacherreport.com/nfl1000

— Matt Miller (@nfldraftscout) April 13, 2012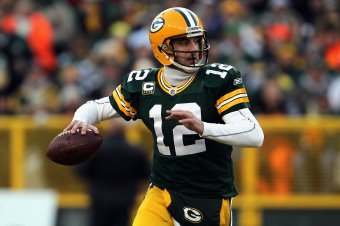 Jonathan Daniel/Getty Images
Prediction on No. 1 Overall Player
For me, the battle of the No. 1 overall player comes down to the quarterback position. With three guys as talented as Aaron Rodgers, Tom Brady and Drew Brees, picking the best of the three is tough.
There can be cases made for many other players at other positions, but I feel Aaron Rodgers of the Green Bay Packers will be the No. 1 player this year in the NFL Network's Top 100.
Check back for more on the National Football League as it comes, and check out Bleacher Report's NFL Page to get your fill of all things football.
This article is
What is the duplicate article?
Why is this article offensive?
Where is this article plagiarized from?
Why is this article poorly edited?