Washington Redskins 2012: 10 Late-Round Prospects to Consider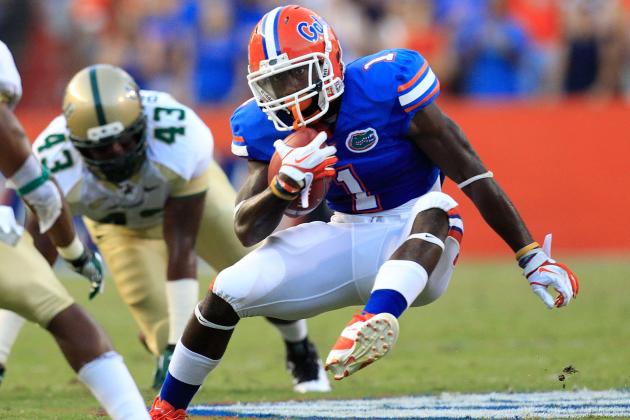 Sam Greenwood/Getty Images

With the 2012 NFL Draft only weeks away, "draftniks" across the country are distributing their mock drafts. Little love is given to the late-round picks, however. Many of the NFL's most successful personnel gurus will tell you that championship teams are not built in free agency or in the first or second round.
The teams that are able to find diamonds in the rough—players that may not pass the "eye test"—go on to become franchise-changing entities and find themselves hoisting the Lombardi Trophy in February.
In 2010, a little-regarded running back from the University of Tennessee would go on to have one of the single greatest rookie years by a running back in league history. His name? Arian Foster. His rating? Between the 15th and 19th best running back in the draft.
Hindsight is always 20/20. Instead, this article is an attempt to bring some measure of clairvoyance to the late rounds of the draft, when championship teams are made. What follows are 10 players projected to go in the late rounds (five through seven) of the draft, who the Redskins would be wise to consider.
Begin Slideshow

»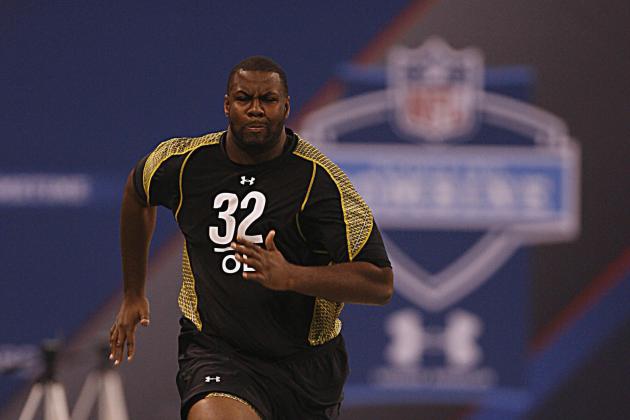 Brian Spurlock-US PRESSWIRE

Although the Redskins have continued to invest money and draft picks into the offensive line, depth remains a paramount concern. Matt McCants, out of UAB, presents a late-round option at right tackle to provide depth behind Jammal Brown.
McCants greatest strength is his great wingspan (83 3/8"), an important quality in offensive tackles. Coupled with his impressive height (6'6"), McCants has the "length" that is so often coveted by NFL scouts and GM's.
McCants lacks the lower body quickness to excel on the left side (5.44 40-yard dash, 8.13 3-cone drill). Concerns about the level of opponent that McCants faced in college also has merit. Certainly not a starter his rookie season, McCants could be a game-ready starter by his second or third season in the league.
The Redskins would be wise to invest a fifth-round pick in McCants if he is still available when the Burgundy and Gold are on the clock.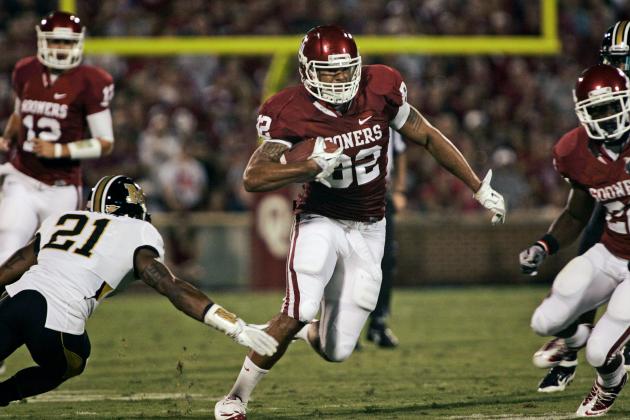 Brett Deering/Getty Images

What's the new en vogue offensive scheme? Two tight end sets. After watching the Patriots offense light it up last season upon the broad shoulders of Rob Gronkowski and Aaron Hernandez, Shanahan should be looking for a second explosive tight end who can take some of the pressure off Fred Davis.
James Hanna has the potential to fit the Redskins' offense perfectly. With the size (6'4", 252 lbs) to both engage defenders at the line and create mismatches in the passing game, Hanna is my single favorite tight end in this year's draft.
Most importantly, Hanna provides the Redskins with a certain degree of wiggle room should Fred Davis run afoul of the NFL's drug testing policies again. Projected to go in the sixth round, the Redskins should make sure to secure Hanna's services when their pick comes up.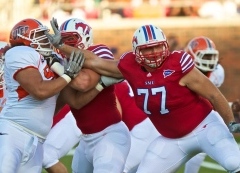 smudailycampus.com
Another Conference-USA offensive lineman, LeRibeus is a perfect fit for Shanahan's zone-blocking scheme. Well sized (6'3" 312 lbs), LeRibeus boasts impressive lower body strength and a low center of gravity that allows him to hold up against larger, more powerful opponents.
What may scare off potential suitors, however, is his spotty academic history. Missing the entire 2010 season due to academic issues, LeRibeus returned in 2011 and played superlatively.
If he can prove that his challenges in the classroom are not indicative of wider-reaching personal problems, the Redskins would be wise to consider investing a sixth or seventh round pick in the former Mustang.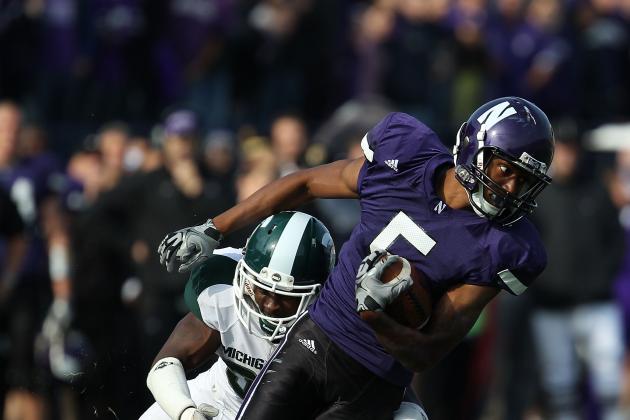 Jonathan Daniel/Getty Images

With the departures of OJ Atogwe and Laron Landry, the Redskins have a severe need for playmakers at the safety positions. Without a second-round pick this year (traded to the Rams) the Redskins may not have an opportunity to address the situation until the later rounds of the draft.
In steps Trenton Robinson. An incredibly intelligent player, he seems to have a tendency to be always around the ball (80 tackles, four interceptions in 2011). With impressive speed (4.48 40-yard dash) and strength (15-rep bench press) Robinson has the potential to develop into a starter for the Redskins in the years to come.
Robinson certainly has his weaknesses, as he is far too susceptible to being caught out of position on play action and is, at best, an inconsistent tackler. However, these issues can be coached up and eventually eliminated if given enough time.
The Redskins should certainly consider investing a fourth- or fifth-round pick in this playmaker out of Michigan State.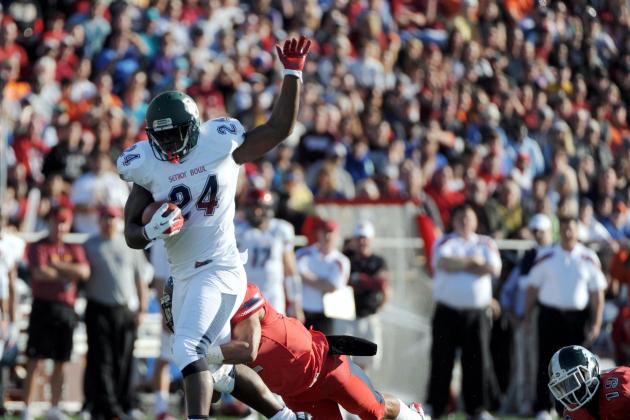 Chuck Cook -US PRESSWIRE

Continuing with the theme of weaknesses in the secondary, the Redskins have been unable for the past few years to lock-down a true nickel cornerback. The Phillip Buchanon experiment fell apart after a year and Kevin Barnes proved to be, at best, a situational corner- and dimeback.
Asa Jackson is a good prospect at cornerback. Ideally suited to playing the slot, he boasts great quickness and speed. The game tape paints a portrait of a player with the ability to change direction on the dime and has the speed to close on the ball.
However, Jackson is very undersized (5'10", 191 lbs), has very short arms (68 3/8" wingspan) and played at a rather uncompetitive level in college. Much like the majority of the players on this list, Jackson is a developmental prospect that would need a couple of years to develop into a true nickelback, but he is certainly worth a look in the sixth round.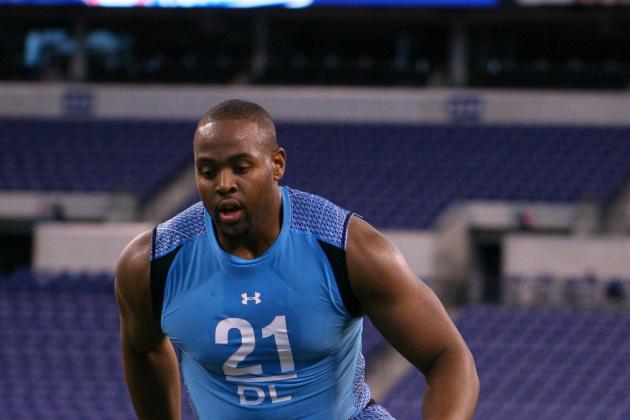 Brian Spurlock-US PRESSWIRE

The single biggest improvement in the Redskins defense was the improved play of their defensive front. However, if history is to be used as a guide, teams that constantly invest draft picks into defensive lineman are teams that constantly are in the playoffs. Akiem Hicks, who played at LSU before being dismissed from the team, is certainly a player worth taking a sixth- or seventh-round flyer on.
With extremely long arms (85 3/4" wingspan), great agility (7.39 3-cone drill) and athleticism, Hicks has tons of potential upside. However, he lacks the lower-body size that is so essential to playing the nose tackle position and will have to be willing to invest large amounts of time in the gym rather than relying on his sheer athleticism.
If Hicks can prove that his personal problems are behind him and that he is ready and willing to put in the time both on the practice field and in the gym, he may just end up being one of the steals of this draft. However, he is a high-risk prospect that may be out of the league within two years. If he falls to the seventh round, the Redskins should take him.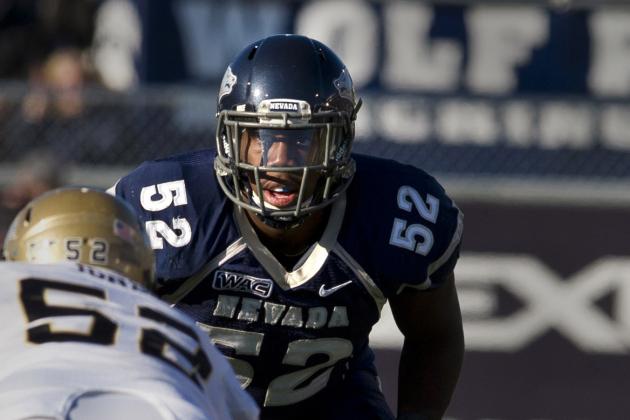 Douglas C. Pizac-US PRESSWIRE

The Redskins made their most significant signing of free agency yesterday when they brought London Fletcher back into the fold. However, at 36 years old (37 in May), questions about his durability become more and more valid with each season.
With Perry Riley set to hold down one of the inside 'backer positions for years to come, the Redskins need to find another young player that can develop behind Fletcher for a couple of years before assuming the starting position.
James-Michael Johnson is one player that has the physical talent, desire and savvy to come into the role of a starting inside linebacker for the Redskins, not to mention his ability to contribute to special teams until then. With decent speed (4.65 40-yard dash), Johnson is certainly worth a look if he falls to the fifth round.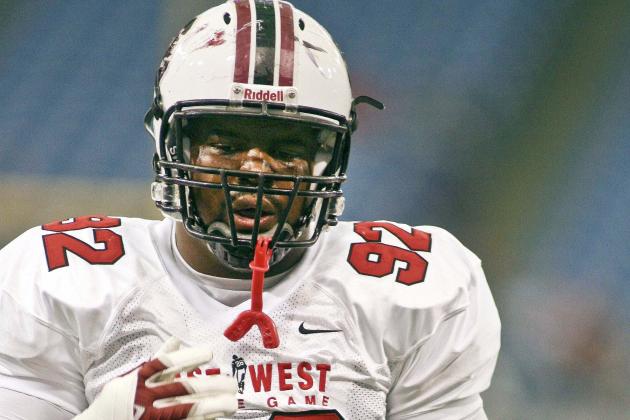 Phil Sears-US PRESSWIRE

Travian Robertson's final season at South Carolina was considered by many to be a disappointment. Surrounded by top talent in Columbia, many expected Robertson to dominate the line of scrimmage in 2011. Instead he was simply mediocre (49 tackles, 8 tackles for loss).
However, anyone that watched the East-West Shrine Game would have seen one of the most NFL-ready defensive linemen in the entire draft.
Amid concerns about Robertson's drive and desire, look for him to remain in the lower rounds of the NFL Draft, perfectly positioned for the Redskins to pick him up. Hopefully, the fact that he ends up being a third-day pick in the draft will be enough motivation to spur Robertson to never before seen amounts of effort.
With good size for a 3-4 defensive end (6'4", 305 lbs), Robertson is well suited to provide depth along the Redskins defensive line in 2012. If he falls to the sixth round due to character concerns, he is certainly worth picking up.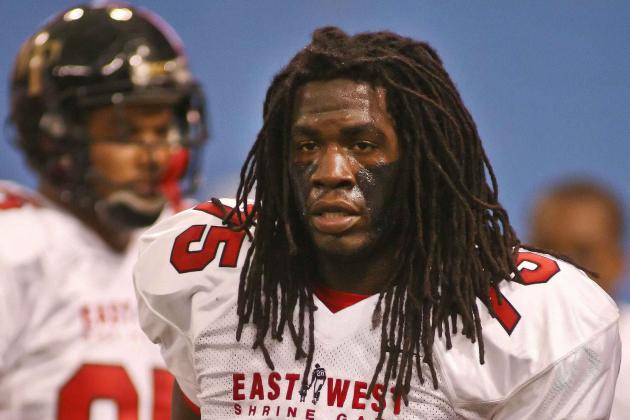 Phil Sears-US PRESSWIRE

I have always been a firm believer that a team should invest at least one draft pick a year on the offensive line and 2012 is certainly no different. Rishaw Johnson, a former Ole Miss standout ended up at California (Pa.) after being dismissed from the Rebels due to his third infraction of unclassified team rules.
While his character concerns are obviously troubling, Johnson has the talent to compete at the NFL level. With good size for an interior lineman (6'3", 312 lbs) and decent strength (22-rep bench press) the Redskins should be willing to invest a seventh-round pick in the former Rebel.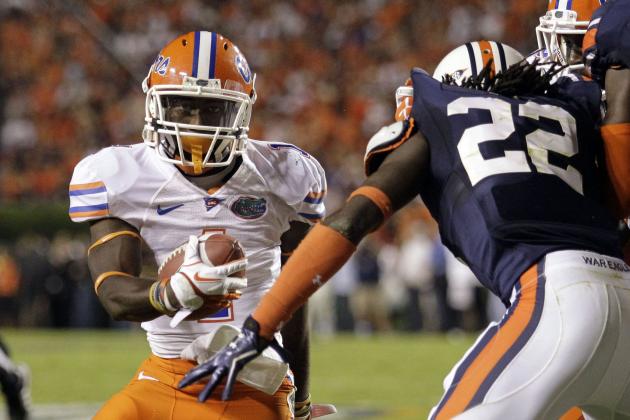 John Reed-US PRESSWIRE

My favorite player on this entire list, I believe that Chris Rainey has the potential to be a playmaker on offense in the mold of fellow Gator Percy Harvin. Often derided due to his lack of production during his last two seasons at Florida, I believe that Rainey was a victim of a poor offensive line and even worse quarterback play.
With the Redskins finally having a threatening group of wide receivers (Santana Moss, Pierre Garcon, Leonard Hankerson, Jabar Gaffney, and Anthony Armstrong), a regular down running back (Roy Helu), and an incoming franchise quarterback (Robert Griffin III or Andrew Luck), Rainey will be positioned to be used according to his strengths.
With great speed and agility (4.38 40-yard dash, 6.52 3-cone drill) Rainey has the ability to move all over the offense, lining up in the slot, outside and in the backfield. With his ability to break to daylight and take it the distance, the Redskins should take Rainey in the later rounds if he is available.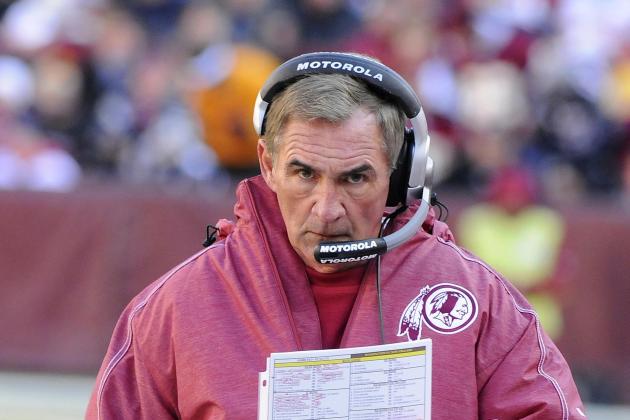 Brad Mills-US PRESSWIRE

While the Redskins will not be able to pick up all of these players, they would be wise to draft at least a couple of them. With an increasingly younger roster, the Redskins finally have the young talent to develop into a Super-Bowl contender, and each of these prospects has the ability to contribute to the Redskins' return to greatness.
However, the difference between teams that play late into January and those that hang it up after week 17 is the ability to weather the inevitable injuries that arise throughout the season. By drafting for depth across the roster, the Redskins are finally no longer scrambling to fill starting roles and have the ability to take the best player available at each position.
Even if players on this list do not end up on the Redskins' roster in 2012, keep an eye on each of them as they may end up being sought-after free agents in three or four years.