2012 NFL Mock Draft: Power Ranking the Ravens Most Likely 1st Round Draft Pick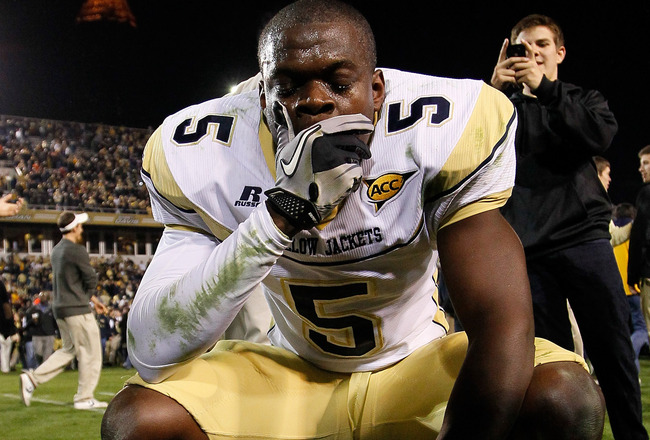 Kevin C. Cox/Getty Images
At this stage of the NFL pre-draft process, most teams have a good idea of which players they want to target. Even with it being impossible to know how the draft will shake out, every team has at least some sort of a gameplan as to what they will do during the draft.
Barring something unexpected or a trade out of the first round, the Baltimore Ravens will draft one of these five players. You can bet that over these next two weeks that Ozzie Newsome and the rest of the Ravens brass will take a good look at these players to decide who the perfect fit is for them. It could even be possible that their decision has been made already.
For now though, it's fun to speculate as to who the Ravens will draft. I've considered some of the top choices for their first round pick and ranked which player will most likely be picked up by the Ravens at No. 29.
Here's my list of the Ravens five most likely first round picks.
5. Cordy Glenn OT Georgia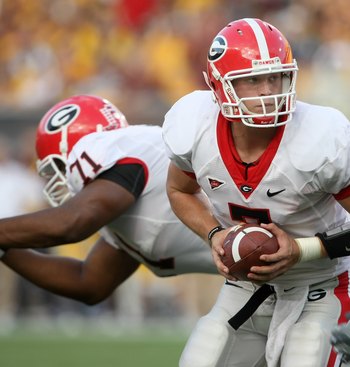 Stephen Dunn/Getty Images
Cordy Glenn has been a player on the Ravens radar through the entire draft process. His chances of being drafted by them have only increased with the results of the Ravens offseason.
Ben Grubbs is gone, leaving a major void for the Ravens left guard position. Although Jah Reid could potentially step up and become the starting left guard, there's still some doubts that he's ready. And if he's not ready, there's no competition currently on the Ravens roster.
This could be where Glenn comes in. He's a natural fit for the guard position with enormous size and strength along with a surprising amount of agility. He would definitely be good competition for Reid at the guard position, although he could also be plugged in at tackle should the need arise.
The main problem with the Ravens getting Glenn is where he's projected to go in the draft. A lot of experts have Glenn going midway through the first round, so he could be off the board before No. 29.
If the Ravens believe that Glenn is the solution to their offensive line mess, they might have to trade up to get him. That makes me think their chances of getting Glenn are pretty slim.
4. Stephen Hill WR Georgia Tech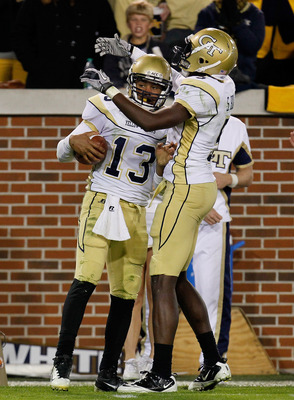 Kevin C. Cox/Getty Images
Earlier in the draft process, Stephen Hill was viewed by many draft experts as a mid-round pick. That has changed though after his impressive combine workouts helped him to climb up the draft boards. Now Hill could very well be a first round pick as many experts have him projected to go late in the first round.
For the Ravens, Hill would fill an obvious need at the wide receiver position. The Ravens have one of the league's worst situations with backup receivers as none of their current backups caught a pass last season. Hill could ascend all the way up to third on the Ravens depth chart and instantly be one of those players that contributes to their passing game.
The main reason that Hill has risen so high on draft boards is his blazing speed. At the NFL's scouting combine, Hill ran a 4.36 forty-yard dash which tied him for the fastest time among all players. Having him as a deep threat alongside Torrey Smith would suddenly give the Ravens the potential to become a big-play offense.
The only real issue I see against the Ravens drafting Hill is the fact that he wouldn't be a starter. The Ravens could potentially still need starters at guard or linebacker so it doesn't really make sense in that case to invest in a backup receiver. However the Ravens do often draft the best player available and if the draft shakes out a certain way, it wouldn't be too surprising if Hill was the best player available at No. 29.
3. Harrison Smith FS Notre Dame
Jonathan Daniel/Getty Images
Harrison Smith is widely regarded to be the second best safety in this years draft class. However if the Ravens want to address the safety position, they are probably going to get him instead of No. 1 safety Mark Barron who should be off the board before they draft.
But getting Smith would certainly be a great consolation prize, if not better. He's climbed up draft boards during the pre-draft process thanks to his standout combine performance and impressive team interviews. The safety from Notre Dame also started four years there and would bring with him valuable leadership skills to the Ravens secondary.
Smith would not start right away since all indication is that Ed Reed will be back next season. But the Reed situation is tenuous right now especially with Reed's latest comments to the media. Even if Reed doesn't retire next season, he's set to be a free agent in 2013 and his comments have indicated that he's going to want a lot of money.
Smith could come in and then become the favorite to succeed Ed Reed when he leaves. The only real question with Smith is if he really is worthy of a first-round pick. Since he's a borderline first round pick, it could be questioned whether or not the Ravens would be reaching by grabbing him this high.
But if the Ravens get a safety in the first round, it's going to be Smith.
2. Dont'a Hightower MLB Alabama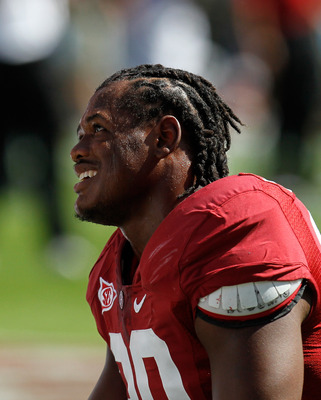 Kevin C. Cox/Getty Images
Linebacker is another major position of need for the Ravens. For now outside linebacker is the bigger concern with no clearcut starter to replace Jarrett Johnson. But inside linebacker is still a factor particularly when it comes to looking for a successor to Ray Lewis.
With many of the first round's best pass rushers expected to be off the board by the time the Ravens draft, they could address their need at inside linebacker. What is unique about Hightower though is he could be plugged all across the defensive front. He even has experience at defensive end if the Ravens needed to put him there.
Unlike a lot of the other players on this list, Hightower has been a favorite for the Ravens to land during the entire draft process. Other than Luke Kuechly, there really isn't any better inside linebacker. Hightower is also helped by the fact that he was a leading player on this year's national champions.
In most years it would almost be a certainty that Hightower would become a Raven. There are several other teams in need of an inside linebacker, particularly the Pittsburgh Steelers who draft before the Ravens. Therefore I think the Ravens will instead try to get the final person on this list.
1. Peter Konz C Wisconsin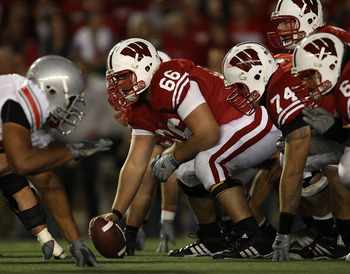 Jonathan Daniel/Getty Images
Right now Peter Konz has to be the odds-on favorite for the Ravens first round pick. Even with Matt Birk coming back, the need at center is a pressing one. The Ravens will need someone to replace Birk likely within the next year.
There couldn't be a better replacement than Konz. His outstanding size, understanding of the game and physical play make him the draft class's top prospect at center. Although not an elite athlete, Konz's intelligence puts him on a level that few young center prospects come close to.
The only real question with Konz at this point is injuries. Over the last three seasons, he's suffered three major injuries that have sidelined him for long amounts of time. Konz has told reporters that he has recovered from his ankle injury of last season and should be ready to play.
Reportedly Konz has already come to Baltimore for an official visit which should ease the injury concerns. Even if they did resurface, the Ravens would still have the luxury of starting Birk at center. Konz could take the opportunity to learn from a veteran player who has been one of the most consistent players at his position for the last decade.
Keep Reading

Baltimore Ravens: Like this team?