2012 NFL Free Agents: Best Fits for the Top 15 Players Left on the Market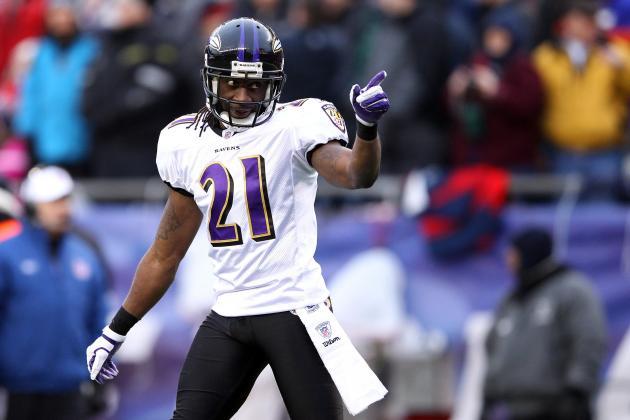 Elsa/Getty Images

We've progressed a few weeks into free agency, and while many of the top names have signed with teams for the upcoming season, there's still a good number of high-quality players still on the market.
Though the market value for these players may be heading in a bad direction, these discounts offer a chance for teams to upgrade their rosters without breaking the bank.
Here are the best fits for 15 of the NFL's remaining free agents.
Begin Slideshow

»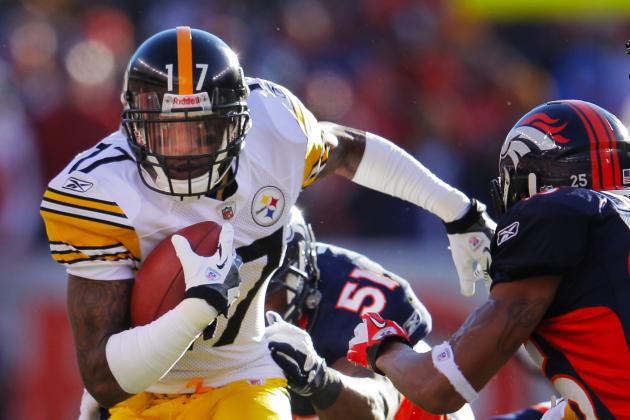 Doug Pensinger/Getty Images

*Restricted free agent
Pittsburgh Steelers wide receiver Mike Wallace has plenty of talent, but things are not looking in his favor as he looks for a new team as a restricted free agent.
As pointed out by NFL.com's Gregg Rosenthal, many teams are balking at the first-round draft pick that would be lost to acquire Wallace (along with the likelihood of paying him a contract of about $100 million).
Don't count on any team putting in an offer by the April 20 deadline. Wallace will continue to play in black and yellow.
Team in 2012: Pittsburgh Steelers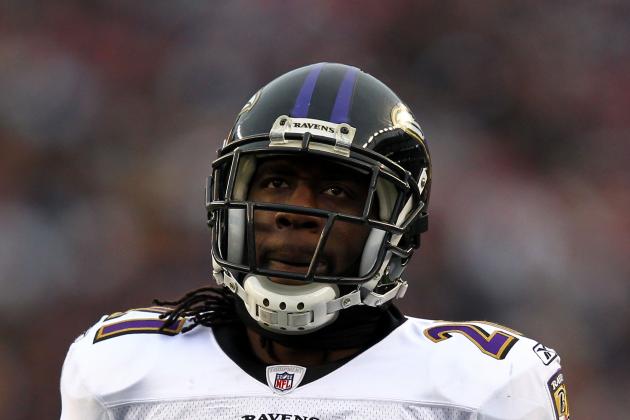 Al Bello/Getty Images

*Restricted free agent
While the first-round tender placed on the Baltimore Ravens' Lardarius Webb may make him a tough pick-up for any team, the New England Patriots have expressed interest in picking up the young cornerback using one of their two first-round picks.
However, Webb's value to the Ravens organization cannot be understated. He's one of the best young members of the team's defense and had the best season of his career in 2011.
As long as the Patriots' (or any other team's) contract offer isn't too high, look for the Ravens to match anything thrown out to Webb.
Team in 2012: Baltimore Ravens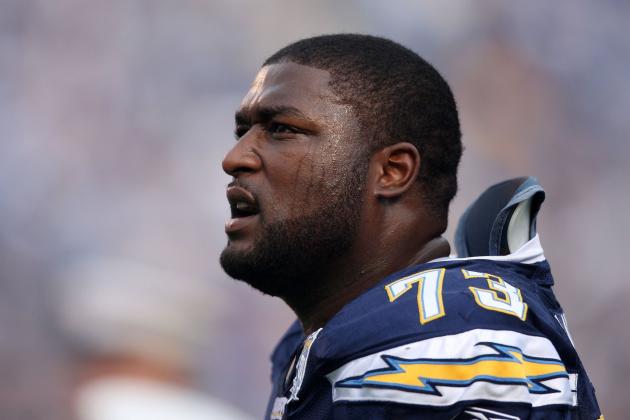 Donald Miralle/Getty Images

San Diego Chargers offensive tackle Marcus McNeill's neck injuries and high salary led to his exit from the team this past week.
However, there's some speculation he might return to the team if his salary can be reduced from the $6 million he was scheduled to make in 2012.
While McNeill has also received some interest from the Detroit Lions, I still say the early favorite for his services has to be the Chargers.
Team in 2012: San Diego Chargers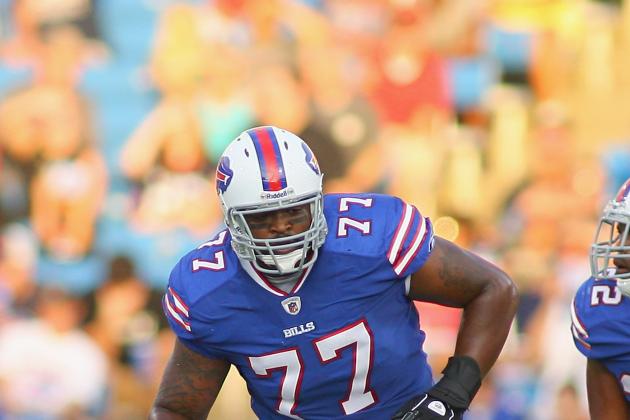 Rick Stewart/Getty Images

There's no denying the talent of Buffalo Bills offensive tackle Demetrius Bell, but like Marcus McNeill, injuries have lowered his value and longevity.
However, he could be a good value for the Green Bay Packers, where he could be used in a back-up role to add depth to the team's offensive line.
He also has received interest from the Washington Redskins and Arizona Cardinals.
Team in 2012: Green Bay Packers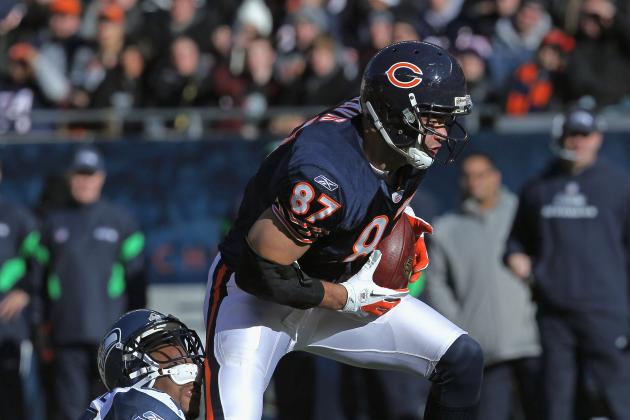 Jonathan Daniel/Getty Images

The Seattle Seahawks may lose their top tackler of the past three seasons, linebacker David Hawthorne, as other teams have shown interest.
One of those teams is the New Orleans Saints, who could be facing some need at the position due to the aging status of their linebacker group and looming suspension of veteran Jonathan Vilma.
Look for the Saints to make an interesting offer to bring him to the Big Easy.
Team in 2012: New Orleans Saints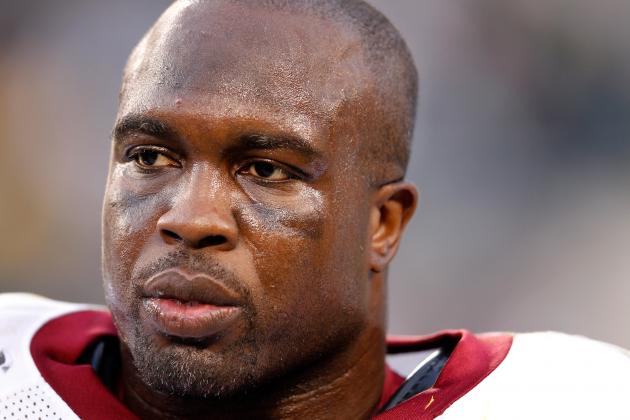 Rob Carr/Getty Images

Linebacker London Fletcher is staying with the Washington Redskins. The contract situation has not been settled yet, but the team would be remiss to let one of its most solid contributors walk away this offseason.
Team in 2012: Washington Redskins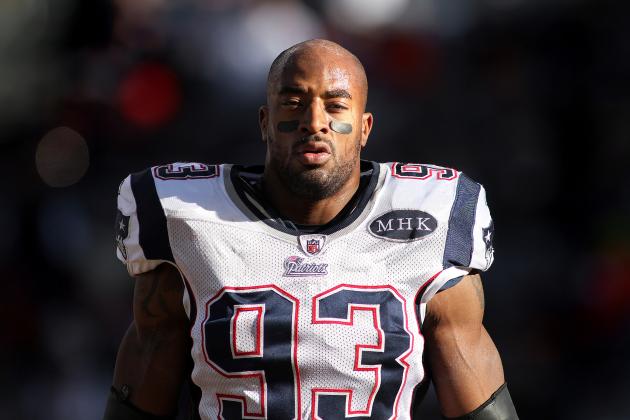 Marc Piscotty/Getty Images

New England Patriots defensive end Andre Carter wants to stay in town, and the team will likely want him around for 2012.
The big question before the Patriots (or any team) will sign him: When will he be healthy enough to get back on the playing field?
Team in 2012: New England Patriots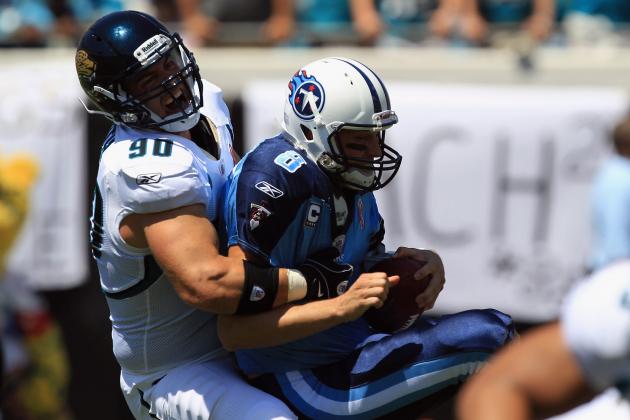 Streeter Lecka/Getty Images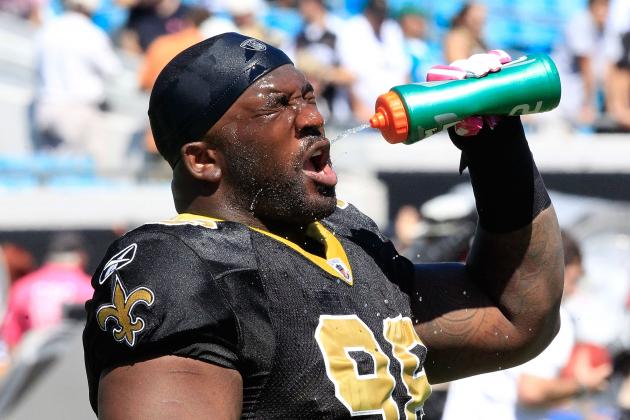 Sam Greenwood/Getty Images

Big defensive tackle Aubrayo Franklin may not be drawing too many big salary offers, but what he lacks in youth and recent success (his 2011 garnered less than positive reviews) he makes up for in raw size.
He could be a contributor to a team that could use some defensive-line depth. He might be a good fit for a team like the Kansas City Chiefs, who are lacking on the defensive line.
Team in 2012: Kansas City Chiefs
Nick Laham/Getty Images

Offensive tackle Kareem McKenzie is not coming back to the New York Giants, and at 33 years old, the veteran may have a tough time generating a whole lot of interest.
His age was apparent in the worst way at stretches last season, as opposing rushers often got the best of him. He may decide it's best to end on a high note with the Giants' Super Bowl victory (his second with the team).
Team in 2012: None (retirement)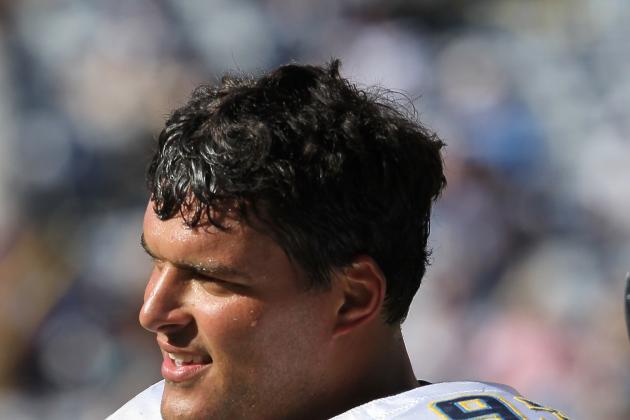 Stephen Dunn/Getty Images

He may not draw a big contract given his injury struggles in 2011, but defensive end Luis Castillo has drawn plenty of interest since entering free agency.
In addition to the San Diego Chargers, he's also been getting looks from the New England Patriots and the Kansas City Chiefs.
He would be a smart addition to a Chiefs team that would love some additional depth on its line, especially somebody with as many starts as Castillo has made.
Team in 2012: Kansas City Chiefs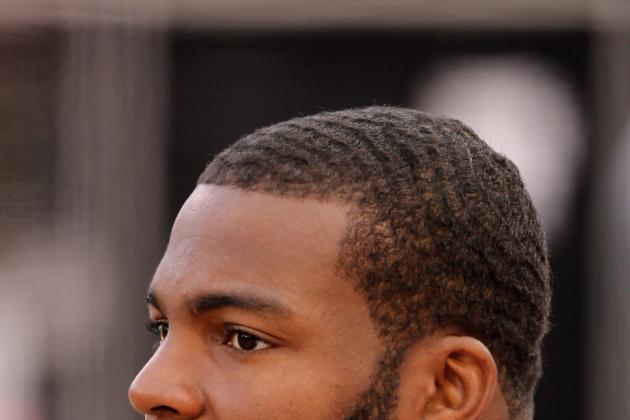 Ezra Shaw/Getty Images

Wide receiver Braylon Edwards could not generate a lot of momentum in 2011 for the San Francisco 49ers before being cut near the end of the regular season.
He may be talented, but it's telling that the Niners dropped him before the playoffs despite a major lack of depth at the position.
However, Edwards has received some high praise from New York Jets head coach Rex Ryan, who coached him for two seasons.
"Braylon played extremely well the two years he was here," Ryan told the New York Post. "I always thought Braylon was a tremendous worker on the practice field, and he only dropped one pass I remember his last year."
At the right price, it's definitely not out of the question to see Edwards make a return to Gang Green in 2012.
Team in 2012: New York Jets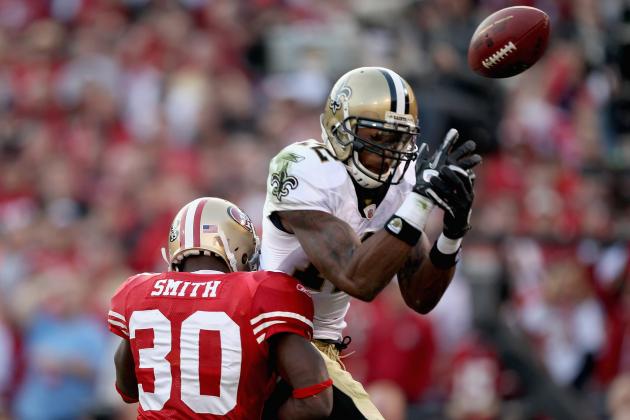 Jed Jacobsohn/Getty Images

San Francisco 49ers safety Reggie Smith has not seen a lot of interest come his way during free agency, which could possibly mean his best option would be to stay with the Niners.
However, the team also has another free agent safety in Madieu Williams, and only one of them will return.
Team in 2012: San Francisco 49ers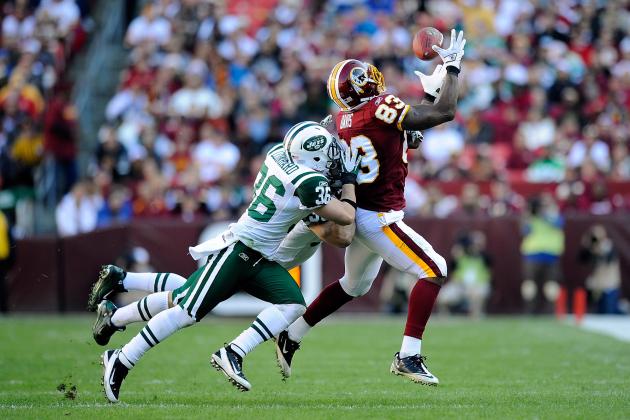 Patrick McDermott/Getty Images

New York Jets safety Jim Leonhard's injured knee has kept him from being a major player in free-agency discussions. While 2011 wasn't his best year, his injury showed the Jets had a major depth problem at the position.
For his part, Jets GM Mike Tannenbaum said team leaders "haven't closed the door" on the possibility of his return in 2012.
It's tough to gauge his value to teams while he's still recovering, so look at the Jets as the front runners to sign him again.
Team in 2012: New York Jets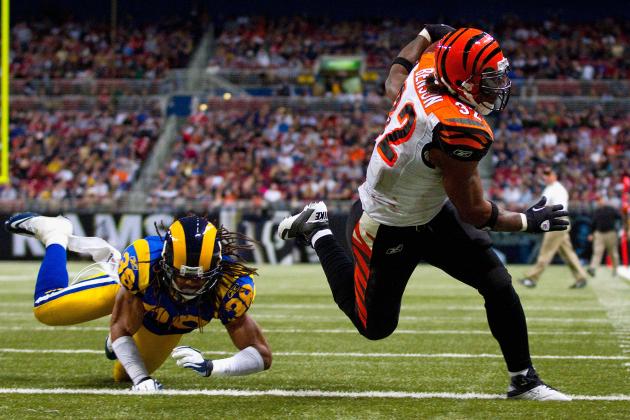 Dilip Vishwanat/Getty Images

Cincinnati Bengals running back Cedric Benson is done in orange and black following the signing of New England Patriots back BenJarvus Green-Ellis, but he still has more football to play.
He could have a shot of making his mark with the New England Patriots, who have a knack for picking up aging backs and blending them into their offense (kind of like what they did with former Bengals back Corey Dillon).
Team in 2012: New England Patriots