2012 NFL Mock Draft: Cincinnati Bengals Bleacher Report Community Draft Results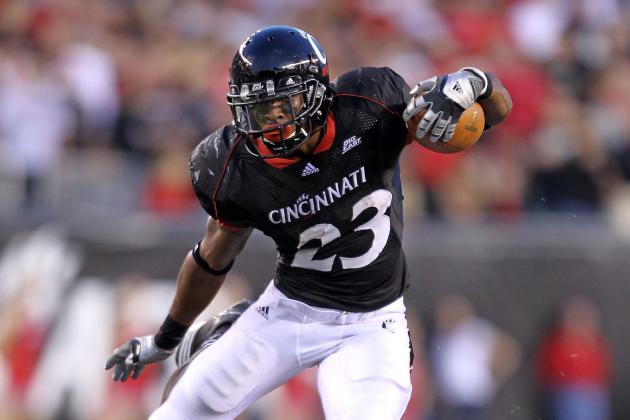 Andy Lyons/Getty Images

The first annual Bleacher Report NFL Community Mock Draft has been churning along for the past week now. A Featured Columnist was selected to represent each team, and I was fortunate enough to be selected as the general manager of the Cincinnati Bengals.
As GM for Cincinnati, my goal was to find immediate starters for the team with the first four to five picks and find quality depth at positions of need with the later picks.
Keep in mind the draft occurred in real-time, so players I may have been targeting may not have been necessarily available. This is how I would draft if I were the general manager of the Bengals, not how I predict the front office will go this April.
With that in mind, here's how I handled all eight selections for the Cincinnati Bengals in the Bleacher Report Community Mock Draft.
Begin Slideshow

»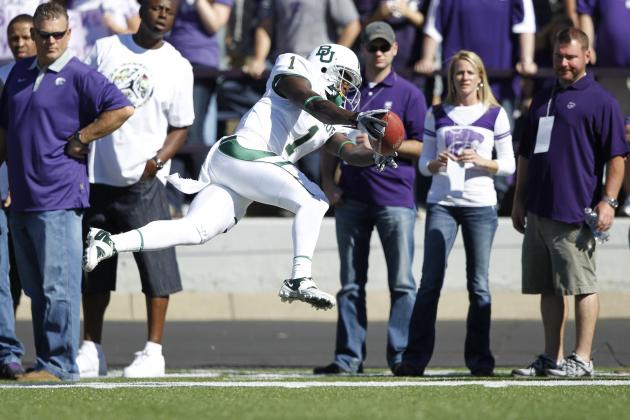 Joe Robbins/Getty Images

The Bengals failed to address the number two wide receiver spot in free agency, so now is a good time to do so in my opinion. With Trent Richardson, David DeCastro, Michael Floyd and Luke Kuechly already off the board, Kendall Wright was the best pick here.
Wright is the holder of almost every receiving record in Baylor history; he had over 42 career starts, caught 302 passes for 4,004 yards and 30 touchdowns. He possesses elite speed, will catch any pass thrown his way and can effectively run any route. He's also very strong for his size and has no trouble sealing the edge on running plays.
Keep in mind all of these impressive traits and stats happened at Baylor when Wright was the main option on offense. In Cincinnati, Wright will see little coverage because defenses will be focusing on A.J. Green.
For me, this is the pick that made the most sense here. Green, Wright, Jermaine Gresham and Jordan Shipley should make Andy Dalton a very happy quarterback.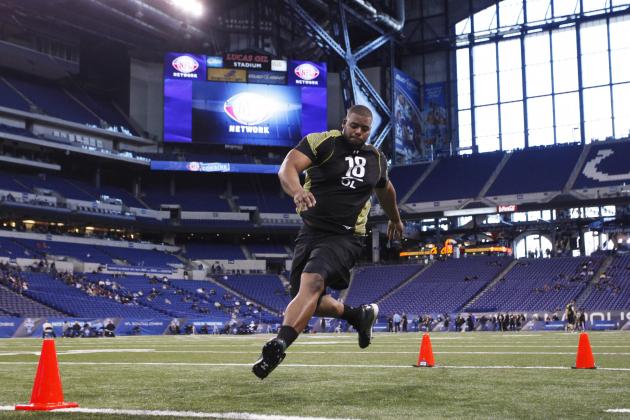 Joe Robbins/Getty Images

Cordy Glenn is my highest rated guard in this year's draft, and he is an absolute steal at this point. I considered taking a corner here, but with the free agency additions the Bengals have made at that position, finding a starter at guard was more important.
Glenn comes in as an immediate starter at the right guard spot. He's a monster at 6'5", 345 lbs that has seen time at both guard spots and left tackles. His versatility is amazing for a man his size, and he's never missed a game in 49 career opportunities.
What's most impressive about Glenn when watching film is how consistently he gets to the second level to take on linebackers. He almost effortlessly sheds defensive linemen en route to the second level, and that's while playing in the SEC, which makes it all the more impressive.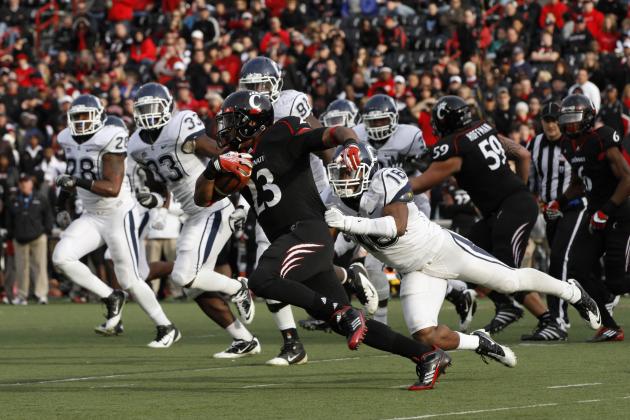 Tyler Barrick/Getty Images

This is admittedly a bit of a reach here, but with Lamar Miller, David Wilson and Doug Martin gone, I elected to go with someone the Bengals have shown a lot of interest in this offseason.
Local product Isaiah Pead is a versatile back that fits the Bengals' West Coast offense perfectly.
Pead is great at catching passes out of the backfield but is even more dangerous as a runner with his quick cuts and breakaway speed. His ability to pass-protect is something that will make him a valuable threat on third down for the Bengals as well.
Pead will join a committee backfield along with BenJarvus Green-Ellis and Bernard Scott. He'll likely see the majority of the snaps because of his versatility, so grabbing Pead while he was still available seemed like the best option here.
As stated earlier, the Bengals did a good job of revamping the cornerback position in free agency, but that's only for the 2012 season. The team needs to get younger at the position, so that was the best way to go here.
Josh Robinson is the most underrated corner in the draft.
He stole the show at the Scouting Combine running a combine-best 4.33 40-yard dash. Robinson is a ball-hawking corner with legitimate skills in man and zone coverage, breaking up 36 passes in his three-year career.
He won't be an immediate starter for Cincinnati next year, but he could see time on special teams thanks to his ridiculous speed. Robinson is a small name but could turn into a starter for the Bengals in the next few years.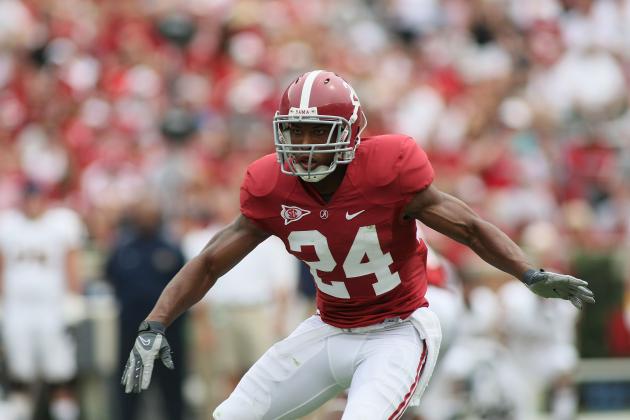 Greg McWilliams/Getty Images

DeQuan Menzie was the unnamed corner playing across from Alabama's star Dre Kirkpatrick last season. Despite receiving little national attention, he performed admirably while being targeted numerous times by opposing offenses.
Menzie is a very physical corner that has played every position in the secondary while at Alabama. That versatility is something that has to be very attractive to the Bengals who need depth at corner and safety.
Menzie has a chance to see playing time on special teams in 2012, with a chance to be coached up into a more rotational or starting role beyond 2012. Defensive Coordinator Mike Zimmer has made solid players out of much, much less.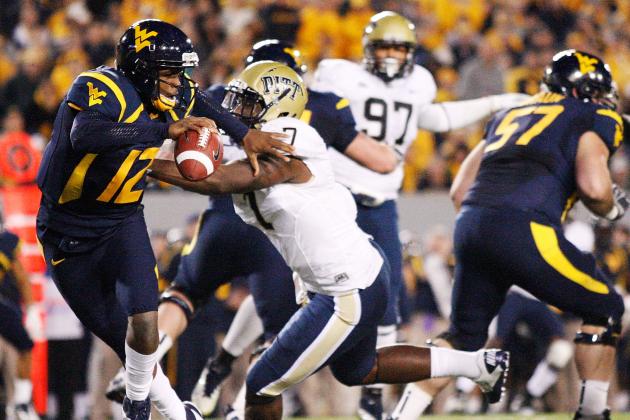 Jared Wickerham/Getty Images

The Bengals need depth at both outside linebacker and defensive end, and Brandon Lindsey can do just that.
Lindsey is at his best in a 4-3 like the Bengals run with his hand on the ground as a defensive end, but he could see time as a pass-rushing linebacker as well.
Lindsey lacks ideal height, but his low center of gravity allows him to be a dangerous pass-rusher. He has great instincts and excels at reading plays. His impressive vertical makes up for his lack of height.
Adding Lindsey would create competition in a couple of areas and would give the Bengals yet another effective body in their deep defensive line rotation.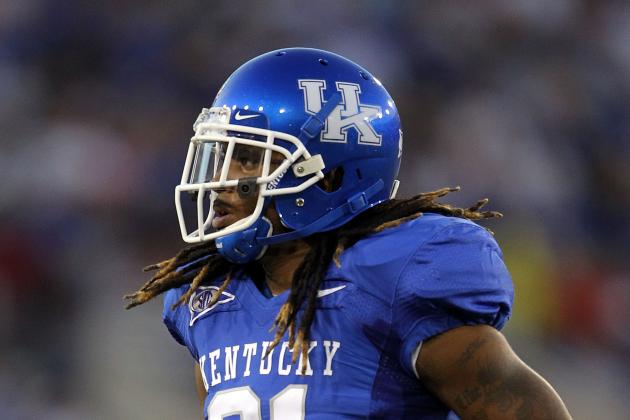 Andy Lyons/Getty Images

Winston Guy is a very similar player to DeQuan Menzie, my fourth-round selection. Guy has played all secondary positions throughout his career at Kentucky and even saw some time as a hybrid linebacker and safety.
Guy is a big-hitter known for stuffing the run. He's effective in coverage but could use some more coaching in that regard. He also was very impressive as a special teams player during his time at Kentucky.
Guy creates even more competition and depth in the secondary for the Bengals this upcoming season. At worst he makes the practice squad, and at best he could be a rotational player while seeing extensive action on special teams.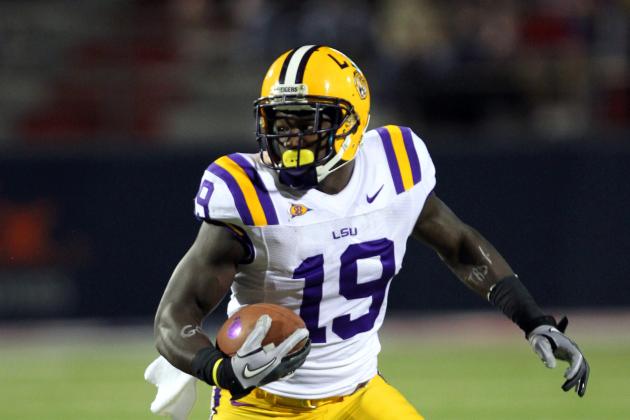 Joe Murphy/Getty Images

This offseason the Bengals have failed to address the tight end position behind incumbent starter Jermaine Gresham. Donald Lee hasn't been re-signed so adding some young depth makes sense here.
DeAngelo Peterson didn't see much action at LSU in the run-heavy offense, but his blocking skills are solid. He's good at creating mismatches when lining up against linebackers and has sure hands when the ball is thrown his way.
Peterson would make the team in 2012 as the third tight end behind Gresham and Colin Cochart.