NFL Draft 2012: Will It Be Luck or RGIII That Scores Best in the AD World?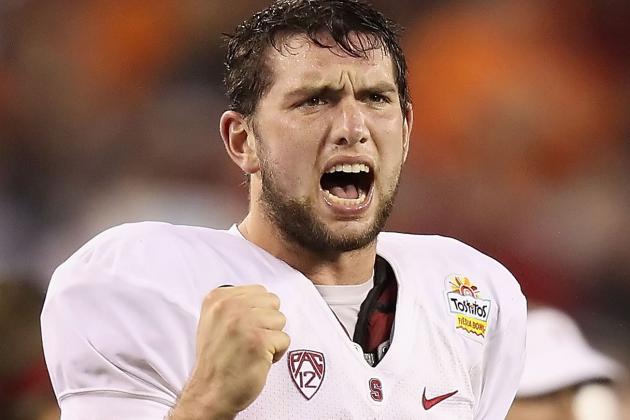 Christian Petersen/Getty Images

The April 26th NFL Draft will introduce the world to a number of very talented and well spoken young men. The question that those Mad Men on Madison Avenue will be asking is a simple one: Of all these new members of the NFL, who will make the best pitchman?
Someone that will be able to sell everything from tennis shoes to cars? In short, the next Peyton Manning, a natural born salesman.
To answer that question I went to Ronn Torossian, CEO of New York based 5WPR, a top PR Agency, who has represented celebrities including Sean "Diddy" Combs, Pamela Anderson, Snoop Dogg, and athletes including Allan Houston, Roy Jones Jr., Hulk Hogan, Jalen Rose to name just a few.
B/R: So what goes into picking the right player who can be a spokesman?
Torossian:
Just as ranking the top players on the field is no easy gig, ranking the top five players in the upcoming NFL Draft for marketing isn't any easier. There are a lot of variables involved.

Which city will the player end up in – Of course a Los Angles or New York based player can accomplish much more on the marketing front than a player in a market like Phoenix or Seattle. Will the player become a playboy, or will he learn how to dress better – there are many factors which can affect where we would draft a player in a NFL Marketing draft. All of these players will have to deal with be famous millionaires in a short duration of time, and need to analyze every single off-the field decision they make, and keep a solid off-the-field team around them they can trust (Driver, PR Advisor, Agent, Financial Consultants, etc.)

Football is a more difficult sport to market athletes in than some others for a variety of reasons – including that their faces are covered, giving them an instant disadvantage vs certain other sports. Of course, there are also precious few superstar positions for a football player wanting to get endorsement deals – If one's not a quarterback, wide receiver or running back – even harder to get deals.

Being a winner on the football field doesn't mean one is necessarily a winner off the field, and they need to be able to balance the tremendous amount of pressure on anyone in the spotlight -- money, fame and women. Having worked with professional athletes and high-profile celebrities, the pressure and demands are nonstop.
Lets break it down.
Begin Slideshow

»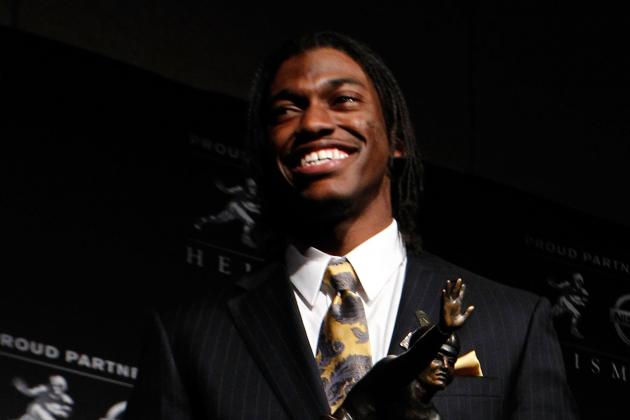 Jeff Zelevansky/Getty Images

RGIII is the name that put Baylor football on the map, and on paper is one of the most promising draft prospects in the last decade. Overall, Griffin has the potential to be the biggest marketing draw in pro football. An established nickname like RGIII can transcend the sport and draw in the casual fan and average consumer, a sector that is very hard for athletes to tap into but has huge upside.
He has already been a poster child for college athletes with his stellar academic performance and Heisman Trophy play on the field. If everything is as it appears, Mr. Griffin can help any team win on and off the field. As well-spoken and well-rounded as he is, he can expect many great marketing opportunities. To go from the face of Baylor to the face of Adidas is no easy task for anyone, let alone a 21-year-old.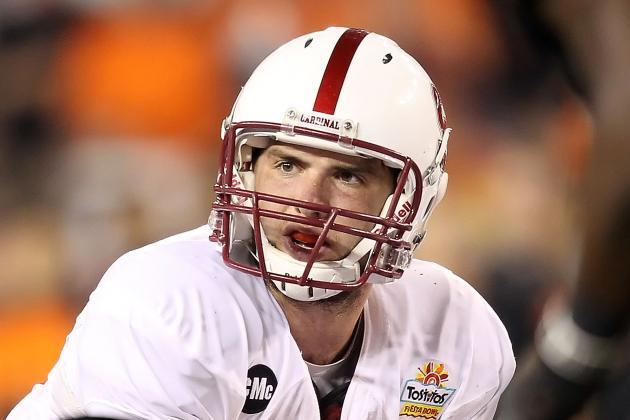 Christian Petersen/Getty Images

There aren't many sure things in this business, but Andrew Luck is as close as it gets. Intelligent, charismatic, personable, humble, athletic and already a proven winner and leader at Stanford, Luck is the total package that brands across the country will want to jump on. From a football, as well as marketing perspective, the expectations for Luck will be incredibly high as he replaces the poster child for NFL endorsements, Peyton Manning.
TEAM NIKE signing Luck means a ton—it ensures a solid team will surround him, give him a tremendous national platform in any market and work closely with him on his brand. Its not often that NIKE sports makes mistakes, and that bodes well for the young QB's future.