Donald Driver Dancing with the Stars: Keys to Victory Packers WR Must Abide By
March 20, 2012

Chris Graythen/Getty Images
Another season of Dancing with the Stars, another wide receiver going for reality television glory. 
This season, it's Green Bay Packers veteran wideout Donald Driver. He's not much a difference-maker out on the field anymore, but he's definitely got the goods to win DWTS. That makes him not too unlike Hines Ward, who won DWTS last spring.
But make no mistake about it, winning DWTS is not easy. Nailing the actual dance numbers is hard enough. Winning over the audience is even harder. It's like somebody took Gladiator and put it on a stage and then stripped it of all edged weapons and wild animals.
Driver can win, though. All he has to do is abide by the following very simple keys.
Stay Loose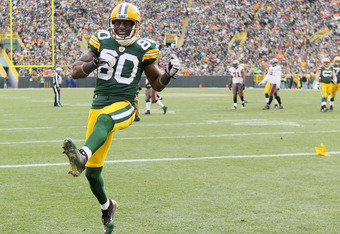 Elsa/Getty Images
I'm only a little ashamed to admit that I've watched a lot of Dancing with the Stars over the years. One thing you tend to notice about the stars who get the boot is just how damn stiff they are.
Unless you're doing the Robot, stiffness is a bad thing when dancing. A dancing noob like myself knows that, and so do the millions of other dancing noobs who never miss a minute of DWTS. Those who don't notice stiffness when it happens are told it was there by the judges, and then they rub their chins and nod.
So Driver needs to get up on that stage and stay loose. It sounds easy, but there are more than enough DWTS washouts who will tell you that it's not as easy as one might think.
One thing Driver has working in his favor is that his years of service as a wide receiver . Like Jerry Rice and Ward before him, gracefulness will come easy for him.
Show off the Guns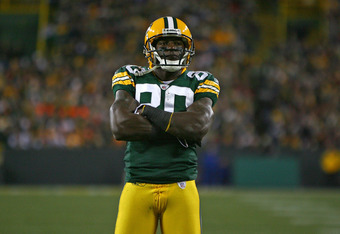 Jonathan Daniel/Getty Images
A good rule of thumb for all men with muscles is this: If you're trying to impress an audience, show off the guns.
At last check, Driver has guns to show off. He'll invariably be put into a situation where he'll have the opportunity to show the world just how strong he is, and he needs to make the most of it.
Remember, Dancing with the Stars' audience is mostly female and it is written somewhere that women are rather fond of muscular men. That's bad news for whimpering geeks like myself, but it's good news for Driver seeing as how he'll have the chance to earn a few extra votes by flexing his biceps.
It's amazing such a strategy hasn't found its way into politics yet.
Smile a Lot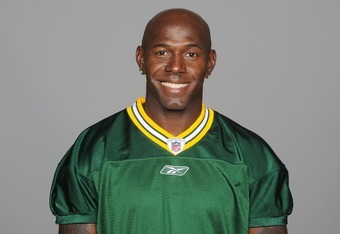 Handout/Getty Images
What the heck, right? It's not like Driver is going to scowl his way to the Mirror Ball trophy.
Every NFL fan in the known universe knows that Driver has a proverbial 1,000-watt smile. He should put it to good use on Dancing with the Stars, as often as he possibly can.
Upon seeing it, viewers will think "This guy is awesome. Look how awesome he is." And then bam! Votes.
In the immortal words of Darth Vader, "All too easy."
Be Popular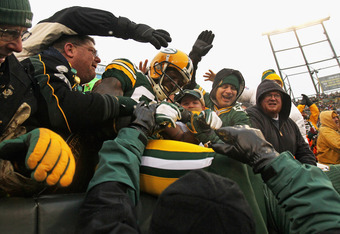 Jonathan Daniel/Getty Images
Dancing with the Stars is not a dancing competition. It is a popularity contest.
Remember that, Donald.
Okay fine, good dancing definitely helps, but popularity helps even more. How else can you explain how Bristol Palin lasted so long in the fall of 2010?
We know that Wisconsin is going to be behind Driver 100 percent of the way. All he has to do is convince the rest of the union that he deserves to win an award that is decidedly meaningless in the grand scheme of things.