2012 Fantasy Football: 6 Free Agents That Will Affect Your Dynasty Team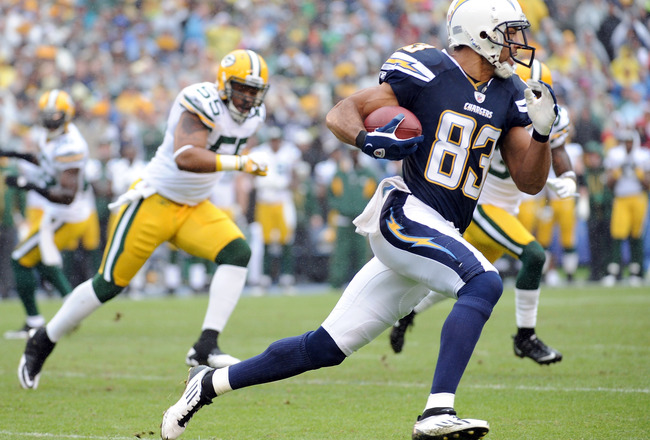 Harry How/Getty Images
Two of the offseason's biggest questions have already been answered.
Peyton Manning will be ready to play in 2012 and has parted ways with the Indianapolis Colts.
And the Washington Redskins traded away four draft picks to the St. Louis Rams (2012-14 first-round picks, 2012 second-round pick) for the chance to draft Robert Griffin III with the No. 2 overall pick this year.
In addition, since the end of the regular season, some teams have locked up their key free agents with the use of a franchise tag. Drew Brees, Dwayne Bowe, DeSean Jackson, Matt Forte, Ray Rice and Wes Welker were all tagged by their respective teams.
Marshawn Lynch decided to stay in Seattle and signed a four-year deal worth $31 million.
But there are still plenty of free agents who can impact your dynasty team in 2012 and beyond, whether directly or indirectly.
Here are some of those players.
*Free agents who have re-signed or been franchised were not included on this list.
Matt Flynn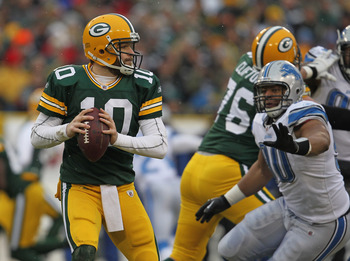 Jonathan Daniel/Getty Images
Flynn's situation is certainly an interesting one. In other years, his job search might be getting more press, but Andrew Luck and Robert Griffin III stole much of the attention leading up to the NFL Scouting Combine, where both had impressive performances.
And since the combine, much of the QB talk has been centered on Peyton Manning.
So that cuts down the list of suitors for Flynn as a starter, but there still are some.
In Week 17 against the Lions, Flynn threw for 480 yards and six TDs, both franchise records for the Packers. He also fumbled and threw a pick.
In 2010 Matt Flynn had a start against New England and went for 251 yards with three TDs in a loss. Flynn also threw a pick-six in the game and lost a fumble.
Flynn could be a quality pickup in your dynasty league's new player or free-agent draft. He could step in as a starter somewhere and put up top-10 QB numbers.
Also, he's just 26 years old, so there is the possibility of gaining steady production over a long period of time.
Peyton Manning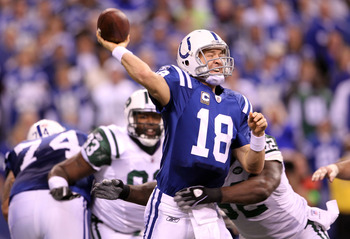 Andy Lyons/Getty Images
Peyton Manning's playing destination for 2012 has been speculated for months—long before his tearful goodbye to the Indianapolis Colts on March 7.
Yes, Manning is about to turn 36, but he could bridge the gap on your dynasty team until a younger QB on your roster hits his full stride.
And his eventual landing place could influence a number of other players and free-agent pieces as well.
Tim Tebow would be hard-pressed to find a starting gig outside of Denver if Manning ends up in the Mile High City.
Also, other teams, such as the Seahawks, are weighing pursuing Manning over top defensive free agent Mario Williams.
Mike Wallace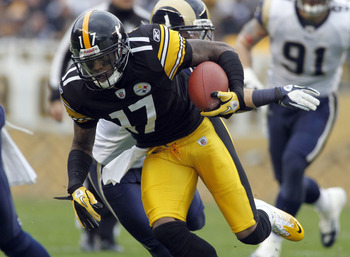 Justin K. Aller/Getty Images
Wallace, a restricted free agent, was given a first-round tender designation.
The Steelers have one of the worst cap situations in the NFL, but have been working on restructuring some other player deals to make room for a new deal with Wallace. Ben Roethlisberger, Ike Taylor, LaMarr Woodley and Lawrence Timmons have all agreed to restructure their deals thus far.
A multitude of lower-cost options available (through free agency and the draft) might be enough to keep Wallace in Pittsburgh.
Wallace is a player that you could build your dynasty's receiving corps around. He's young (25), dynamic and has played in all 16 team games each of the three years he's been in the NFL.
Michael Bush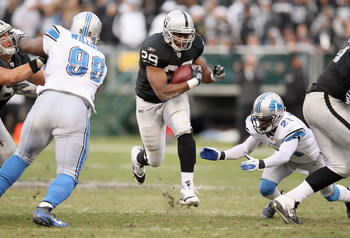 Ezra Shaw/Getty Images
Michael Bush has been one of the top RB2s in the league over the last few seasons as the backup for the oft-injured Darren McFadden. Because of McFadden's history, the Raiders will try to retain Bush. But their cap situation may prove a stumbling block.
Using the franchise tag on Bush (for about $8 million) wasn't a practical option for the Raiders. It also doesn't seem likely that the Raiders would give Bush more than the $5.65 million that McFadden is getting in 2012.
Bush may be able to find close to that type of money elsewhere.
If Bush does end up with a new team, he could be the lead back from the start of the season. In that case, his first 1,000-yard season would be a near-guarantee.
Marques Colston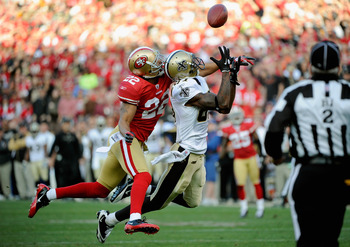 Thearon W. Henderson/Getty Images
It's uncertain whether Colston will remain with the Saints, but it could be the year he takes the step from a No. 1 receiver to top-five fantasy receiver.
To this point in his career, Colston has been the model of consistency. Other than 2008, when Colston only played in 11 games, he has netted at least 70 catches and over 1,000 yards in every season he's played.
However, he's never gained more than 1,202 yards.
It's hard to imagine Colston leaving the Saints, but if he goes to a less-balanced offensive attack, he could have a career year.
Drew Brees is certainly responsible for some of Colston's consistency and success, but it would be interesting to see what Colston could do as the clear No. 1 option.
Colston, 28, still has prime years ahead of him as well.
Vincent Jackson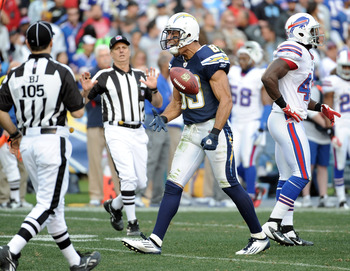 Harry How/Getty Images
Vincent Jackson was given the franchise tag last year, and the Chargers didn't tag him again at the steeper price.
If the Chargers can't lock him up in a multi-year deal, there will certainly be other suitors for the 6'5" receiver's services. Tampa Bay is rumored to be one of the interested parties.
Jackson has had at least 1,000 yards and seven TDs in three of the last four seasons (in 2010 an injury shortened his season to five games).
Keep Reading