2012 NFL Free Agency: Power Ranking the Most Coveted Offensive Stars
March 10, 2012

Jonathan Daniel/Getty Images
The 2012 NFL free agent class is loaded with offensive weapons, from elite quarterbacks, to bruising running backs, to speedy wide receivers.
When free agency begins on March 13, teams will throw boatloads of cash at top players in a frantic attempt to improve their offenses.
Expect the following players to garner the most interest.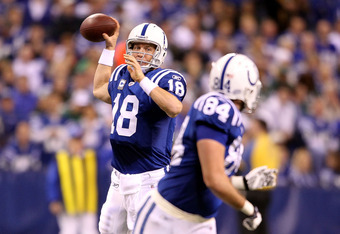 Andy Lyons/Getty Images
Manning's health is obviously a question, but I'm expecting him to produce at a high level next season.
He's the best quarterback I've ever seen, and he'll be playing with a vengeance next season. Manning is as humble and classy as they come, but there's no denying that the dude is an intense competitor.
He's had to deal with months "Peyton Manning is done" talk, and I'm sure he's fed up with it. Look for him to come out with guns blazing in 2012.
The Broncos, Cardinals and Dolphins appear to be the current leaders in the Manning sweepstakes.
Matt Flynn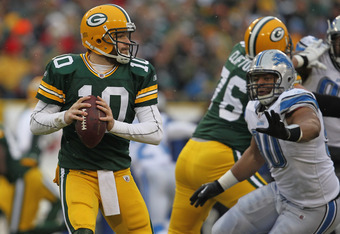 Jonathan Daniel/Getty Images
Flynn fattened his bank account with just one good game last season, dropping an absurd 480 yards and six touchdowns on the Detroit Lions.
That game accounted for two thirds of his career touchdowns, and almost half of his career yards. Teams will certainly be gambling by giving him a big contract.
However, as the best free agent QB not named Peyton Manning, he'll get paid like an Pro Bowler. Look for Miami and Seattle to make aggressive pushes for Flynn.
Vincent Jackson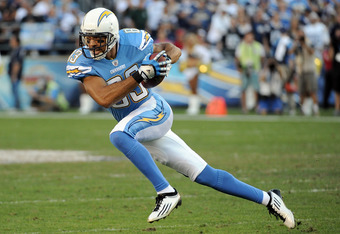 Harry How/Getty Images
Jackson will be a major asset for whomever picks him up.
He's got blazing speed, good size and at 29, he's still got a few years of his prime ahead of him.
Last season, he pulled in 60 receptions for 1,106 yards and nine touchdowns. His big play ability was on full display, as his 18.4 yards per catch was sixth best in the NFL.
Jay Glazer of FOX is reporting the Bears are very interested in Jackson, but they aren't alone. Washington and Buffalo will both be in the running for Jackson's services.
Michael Bush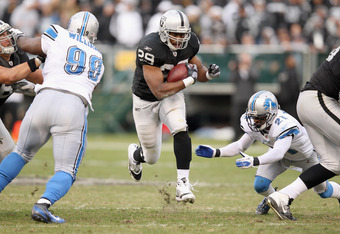 Ezra Shaw/Getty Images
With Matt Forte and Ray Rice receiving the franchise tag from their respective teams, Bush takes the honor as the top running back in this free agent class.
Last season, Bush proved that he's ready to be someone's top option in the backfield. The 27-year-old bruiser racked up 977 yards and seven touchdowns while filling in for the injured Darren McFadden.
The Bengals, Giants and Browns could all use a physical running back. Don't be surprised if Bush lands on one of those teams.