6 Players Tampa Bay Should Be Watching Closely at the NFL Scouting Combine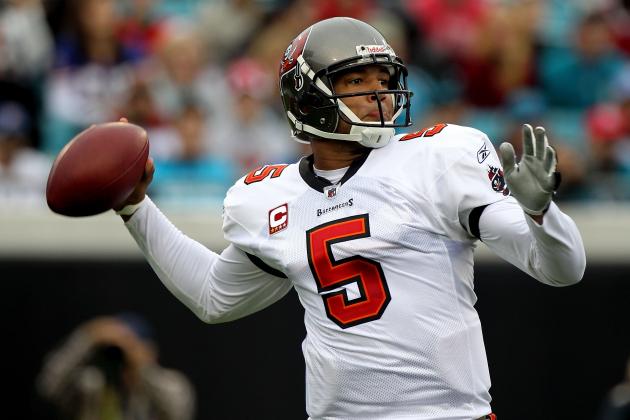 Sam Greenwood/Getty Images

The NFL Scouting Combine is something of a holiday week for all you draftniks out there.
The best, the worst and the rest of this nation's draft prospects show up to show off for one whole week. For them, it's more than a job interview, it's a calling.
Run under 4.5 seconds in the 40-yard dash, consider yourself hired. Weigh outside of your target range, you might as well pack up your bags and bid the NFL farewell.
The Tampa Bay Buccaneers will hopefully be making a big presence at the combine, scouting out the best and brightest to see if any of them can be potential starters.
And sometimes, it's the lesser known guys who are the best fits.
Begin Slideshow

»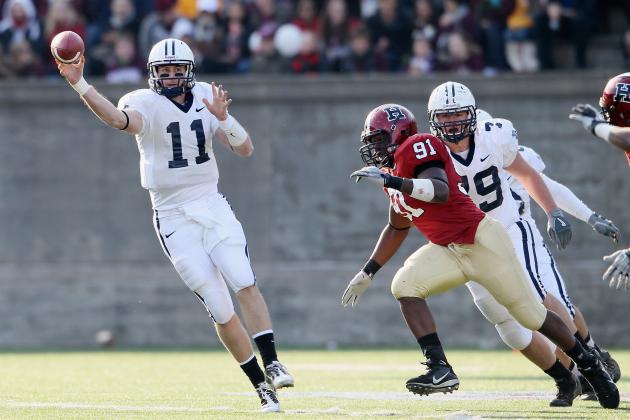 Elsa/Getty Images

Time to spice up Tampa with some Ivy League charm.
Patrick Witt of Yale will certainly have a lot of pressure entering the combine.
He is 6'4'', weighs 230 pounds and has the highest football IQ anyone could ever want.
What he doesn't have, is a big arm or great mechanics.
The Bucs may lose backup Josh Johnson in free agency, so a new No.2 QB will be a need in the upcoming draft. Josh Freeman has to have a competent player behind him to shoulder the load if he should ever get injured.
Witt is a developmental prospect, but with OC Mike Sullivan (Eli Manning's old QB coach), a solid backup could be born.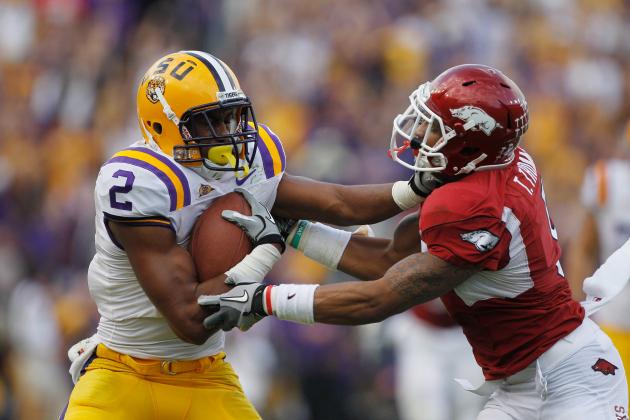 Chris Graythen/Getty Images

The Buccaneers have to acquire a tall wide receiver.
Rueben Randle is a tall wide receiver.
A match made in heaven?
At 6'4'', Randle has the size to outreach nearly any cornerback, making him extremely difficult to cover. His decencies lie in speed and burst.
A good combine showing could solidify Randle as an early day-two selection, and possibly a first-round grade.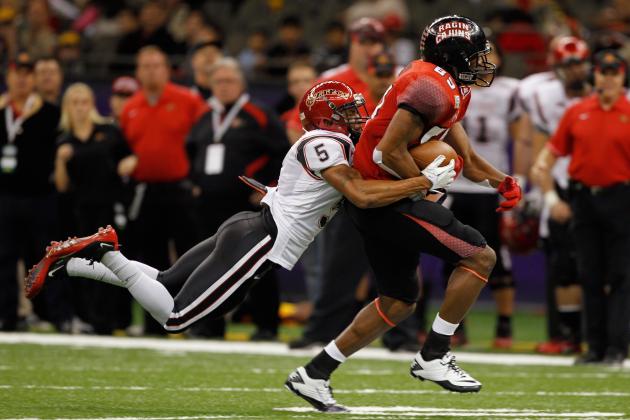 Chris Graythen/Getty Images

With Kellen Winslow set to make an obscene amount of cash in 2012, Tampa Bay has to be thinking about replacing him. His lackluster performances have not earned him the salary he may be due.
Last year, they drafted Luke Stocker, who has failed to make a name for himself thus far.
Ladarius Green is a fine TE from ULL. He's the same height as Patriot Rob Gronkowski, and, at 35 pounds less, he has plenty of room to add girth.
A solid combine could put Green into fourth-round status, maybe even higher.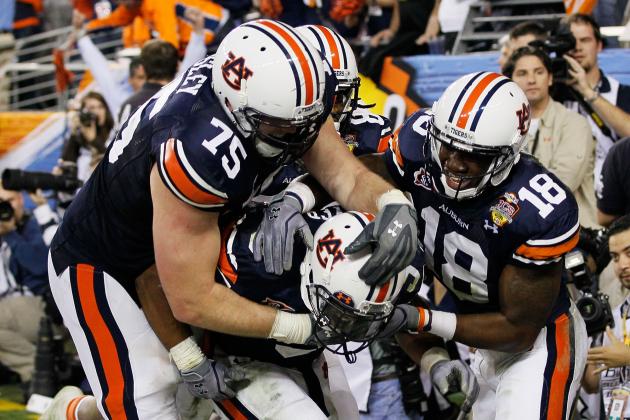 Kevin C. Cox/Getty Images

The little known Brandon Mosley is a really big guy.
So big, that he can plug up virtually any hole in the pass protection.
Josh Freeman took more than enough punishment in 2011, and could stand to absorb much less. The running game could also use some young talent on the offensive line to open up lanes.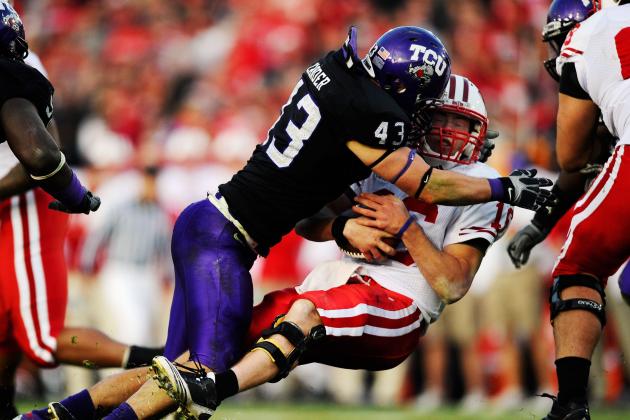 Kevork Djansezian/Getty Images

Last year, Tampa Bay struck gold when it selected Mason Foster in the third round.
They could look to do the same with Tank Carder.
The TCU linebacker has great ability to tackle hard and fast, but does not seem to possess the athleticism one needs to be a starting LB.
If Carder can prove that he is qualified to be an NFL starter, the Bucs will be overjoyed. His key skill is shutting down the run, which is Tampa's greatest weakness.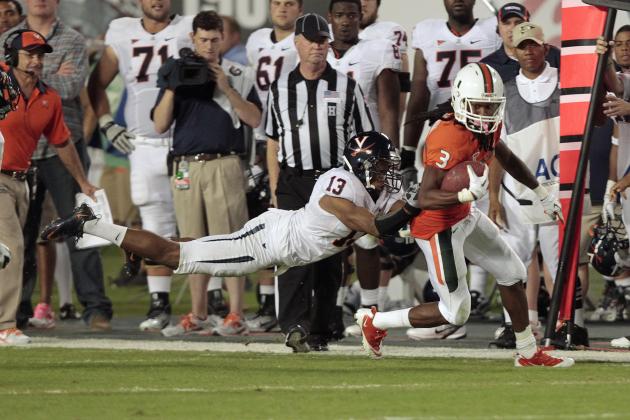 Joel Auerbach/Getty Images

If the Tampa Bay front office decides to defy logic and not draft Morris Claiborne, they will have to draft a competent cornerback in the second round. Ronde Barber is officially as old as time itself, and Aqib Talib is currently having some trouble with them lawmen.
Minnifield has the speed and fluidity necessary to start on day one.
What is not known, is how hard he can hit.
Tampa needs to make sure they keep their options open in the cornerback position. Last year, Dominick drafted two defensive ends in the first two rounds.
This year, perhaps the Bucs will draft two corners in the first two rounds.