2012 NFL Draft: Top 5 Talents Dallas Cowboys Will Likely See in First Round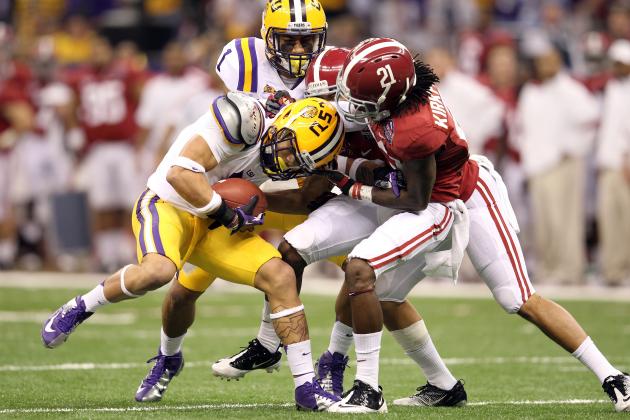 Andy Lyons/Getty Images

When the Dallas Cowboys make their first-round pick at No. 14, Jerry Jones will be faced with a certain dilemma. Jones can either choose the player with the best talent or the player who best addresses their biggest positional need.
Which type of pick the Cowboys choose to make is a matter to be discussed in a separate piece.
For now, the discussion centers around which players will likely be the most talented among those available when the Cowboys are on the clock. Just a few players figure into that bunch. Mostly, these players figure into the Cowboys' positional needs.
Follow along to find out which will be the most talented players available, along with a breakdown of each player.
Begin Slideshow

»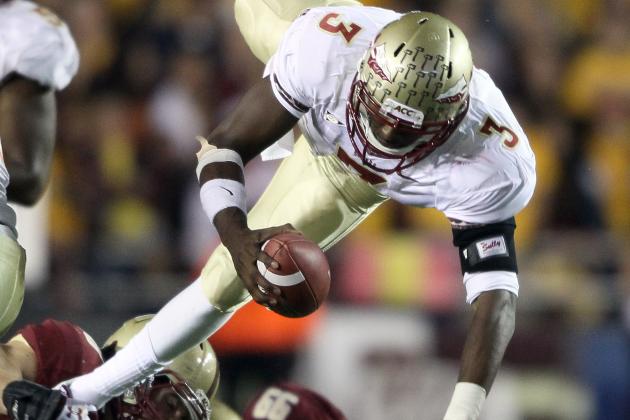 Elsa/Getty Images

Luke Kuechly is a top-notch inside linebacker. Kuechly, a two-time All-American, set the ACC record for career tackles. In 2011, he led the nation in solo tackles (102). He's very intelligent and has terrific instincts. Also, Kuechly is a solid end-to-end player.
He's a strong tackler who can make low tackles and play strong.
Notably, Kuechly isn't the type to blitz often.
He isn't huge at 6'2" and 237 pounds, but Dallas has made it with average-sized linebackers. Sean Lee is about the same size as Kuechly.
If the Cowboys were to draft Kuechly, he would make a nice partner for Lee. Both are smart and know how to read plays. One could imagine them developing a good chemistry if they were to play together.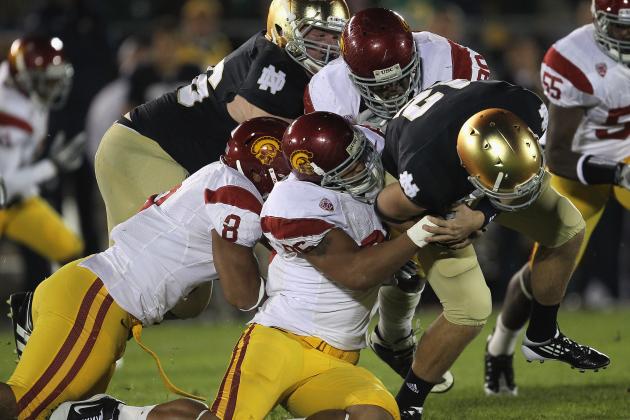 Jonathan Daniel/Getty Images

Nick Perry is a solid pass-rushing defensive end. In 2011, he led the Pac-12 in sacks (9.5). He's fast, running the 40-yard dash in 4.64 seconds, and has a great first step off the snap. Perry has the requisite footwork to change directions quickly in response to plays.
While Perry isn't bulky at 6'3" and 250 pounds, he's very strong. He's powerful enough to throw blockers out of the way. He can use his strong hands to counteract blockers' moves and is a sure tackler.
The Detroit native is smart, possessing great awareness and a natural ability to read plays.
Perry is projected to best fit as a 3-4 linebacker since he might be better suited playing in a stand-up position.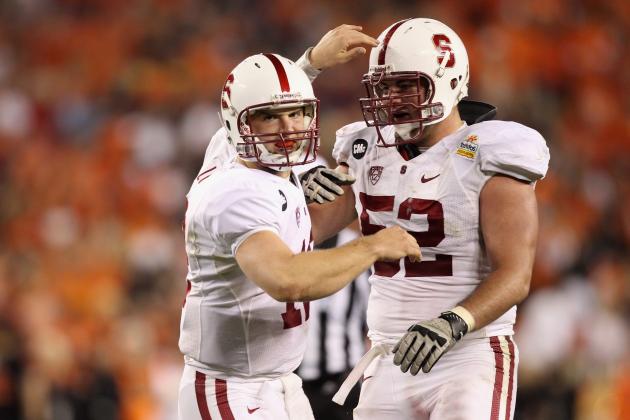 Christian Petersen/Getty Images

David DeCastro was one of Andrew Luck's staunch protectors at Stanford. The Bellevue, Washington-born guard has nice size at 6'5" and 312 pounds. However, DeCastro relies more on technique than power.
That isn't a bad thing. DeCastro has great blocking technique and uses his hands effectively.
DeCastro is also smart player. He possesses strong awareness and detects the blitz well.
Because he gets up so quickly off the snap, DeCastro is a helpful blocker who can assist the center or tackle and make blocks downfield.
DeCastro would be a great help for a struggling Cowboys interior offensive line.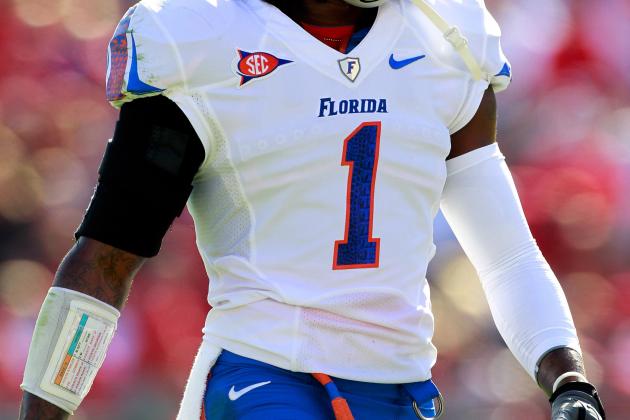 Sam Greenwood/Getty Images

Instead of breaking Dre Kirkpatrick and Janoris Jenkins down separately, it would be better to look at them side-by-side. Many would shout that Kirkpatrick would be a far better choice since he's higher on draft boards. However, they're fairly close.
Their speed is about the same. Both run the 40-yard dash in the high 4.4s. Both have good recovery speed and great closing speed.
Kirkpatrick (6'2") is four inches taller than Jenkins. However, Jenkins (182 pounds) has more bulk for his height than Kirkpatrick (192 pounds).
Jenkins has better ball skills. He'll get more interceptions. Jenkins' timing is slightly better. Both are great at winning jump balls.
Kirkpatrick is somewhat better at tackling. He goes in more aggressively for the take down. Jenkins is also a strong tackler, but doesn't always do as good a job as Kirkpatrick does. Both have room for improvement, although Jenkins' ceiling is probably lower due to his size.
Kirkpatrick would be a safer pick since he doesn't have the criminal background that Jenkins does. Kirkpatrick carries with him a reputation as a quiet man who works hard. He communicates well on the field with teammates.
Meanwhile, one can't dismiss Jenkins' work ethic. He always goes hard and looks to make plays. In 2010, Jenkins flexed his toughness by playing through a torn labrum. He went all out in the Senior Bowl to show scouts that he's still a sound talent despite having played his last year at a small program in North Alabama.
Kirkpatrick would be gold if he falls to No. 14, but Jenkins would be a good pick if the former Alabama player isn't around for the Cowboys to take.