2012 NFL Draft: Robert Griffin III and 7 Most Likely Busts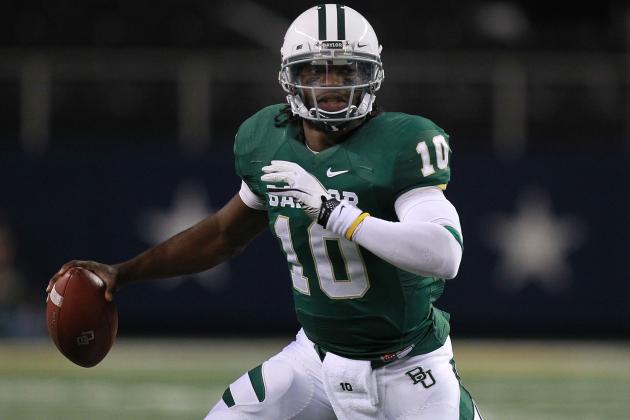 Ronald Martinez/Getty Images

Every year, analysts like ESPN's Mel Kiper and Todd McShay spend countless hours examining the draft and all of the prospects, ranking them and deciding which team will select them. However, no matter how accurate some of their projections are, there are always those players that never like up to their hype and draft position.
Ryan Leaf, JaMarcus Russell and Akili Smith were some of the most famous examples of draft busts, but it's an unfortunate inevitability because not every player will succeed. They're as hard to predict as the late-round steal, but here we'll take a look at those that have the look of becoming the next Ryan Leaf.
Begin Slideshow

»
Al Messerschmidt/Getty Images

Michael Floyd has all of the physical tools and athleticism to be a star in the NFL, but it takes more than a great physique to succeed in this league. Floyd caught an impressive 100 passes in 2011 for over 1,100 yards and nine touchdowns. At 6'3" and 229 pounds, Floyd is more than big enough and has the physicality to be a Pro Bowler.
However, Floyd has had durability problems throughout his collegiate career and there are some concerns about his character. He works hard and is active in the community, but he was arrested twice for alcohol issues at Notre Dame. Perhaps Floyd will mature and get his head in the game, but unless that happens, we could be looking at the next Charles Rogers.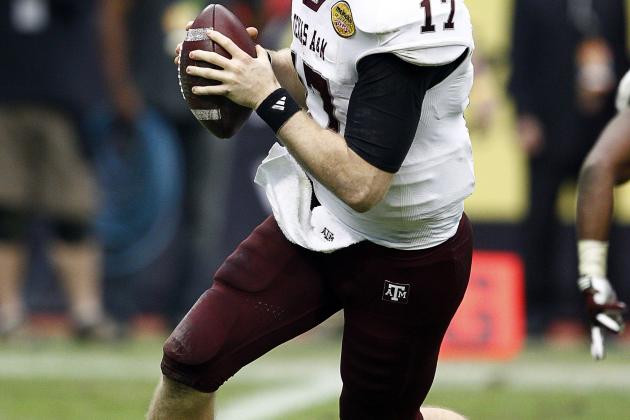 Bob Levey/Getty Images

The 16th best player in the draft according to ESPN's Scouts Inc., Ryan Tannehill only started one full season at Texas A&M. Throwing for over 3,700 yards and 29 touchdowns in 2011, Tannehill put his name on the map. He is great on the move and can extend the play with his athleticism.
The issue is that he only has one full season under his belt and often makes a bad decision when rushed. Tannehill often tries to do too much with the ball, and NFL defenses will make him pay for that. He has a long way to go to become a polished quarterback, but he'll have to do it quickly or the NFL will make short work of him.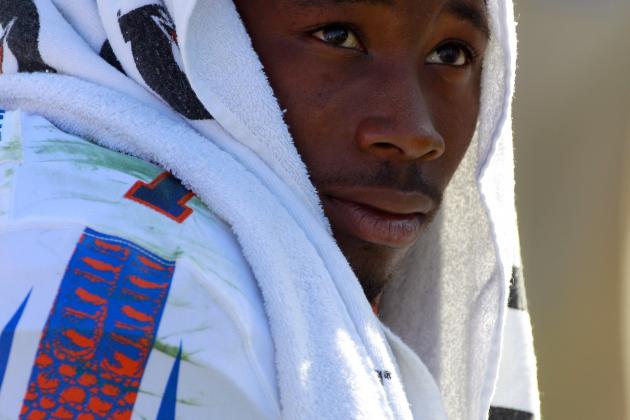 Sam Greenwood/Getty Images

Forced to play at North Alabama after being kicked off Florida's squad, Janoris Jenkins continued his successes for the Lions in 2011. He clearly did enough in Division II to catch the scouts' attention again in the smaller program.
Jenkins is a top-tier prospect, but his character is in severe question. He let his success at Florida get to his head when he was arrested three times and eventually kicked off the team. He needs to mature if he wants to excel at the next level, but he may have trouble when he gets paid the big bucks.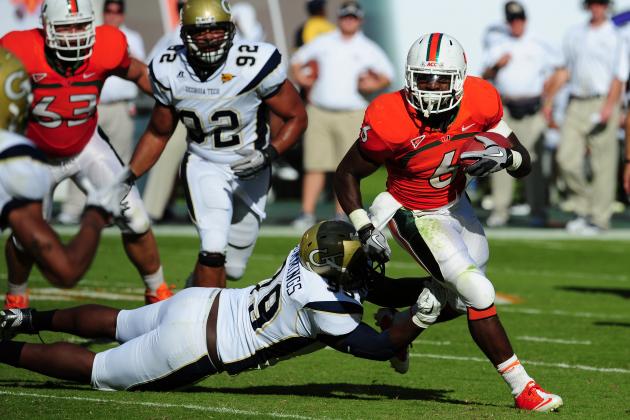 Scott Cunningham/Getty Images

In his first year as a starter, Lamar Miller broke out in a big way for the Hurricanes, rushing for over 1,200 yards and nine touchdowns. Miller started the season by rushing for over 100 yards in five straight games but didn't finish at the same rate that he started.
Miller is perhaps hurting himself by entering the draft this season as he probably would have been better off staying to get some more playing time before turning pro. He has decent size and speed, but he only has 335 carries under his belt and may be a little too raw for the big time.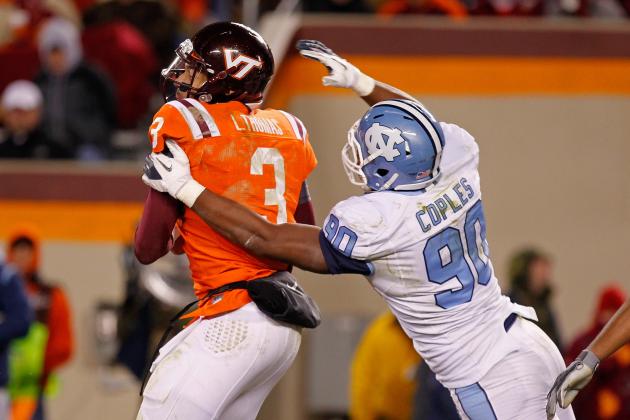 Geoff Burke/Getty Images

On paper, UNC's Quinton Coples looks like a future Hall-of-Famer. He has great speed to go along with his 6'6", 281-pound frame and can bust through the line from inside as well as out. He earned All-ACC honors as a senior and is considered to be the third best player in the draft by ESPN's Scouts Inc.
Coples just doesn't seem to be the dominant player that he was in the past. His highest sack total was 10 as a senior and he still has a ways to go against the run. He may be the best prospect at his position this year, but for where he'll be drafted, he may very well disappoint.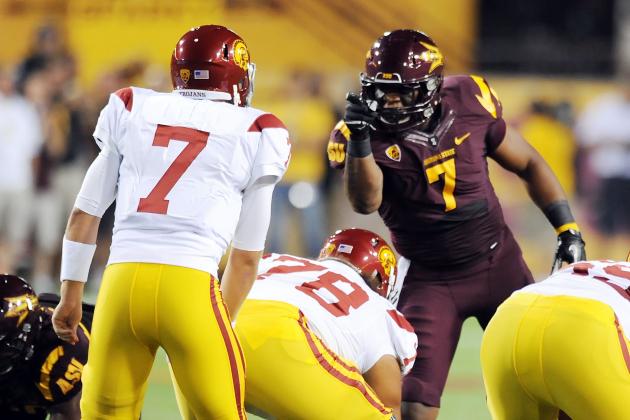 Norm Hall/Getty Images

Vontaze Burfict has great size and top-end speed to go with it. He's a sure tackler and hits like a mack truck, instilling fear in the ball-carrier. Burfict started for all three years at Arizona State and should be a first-rounder.
The problem with Burfict is that he often lets his emotions get the best of him. He often gets flagged for late hits and would be the subject of fines for over-the-top hits in the NFL. He has been known to freelance a little too much and will have to really work on keeping his emotions in check and keeping his head in the game to avoid being a bust.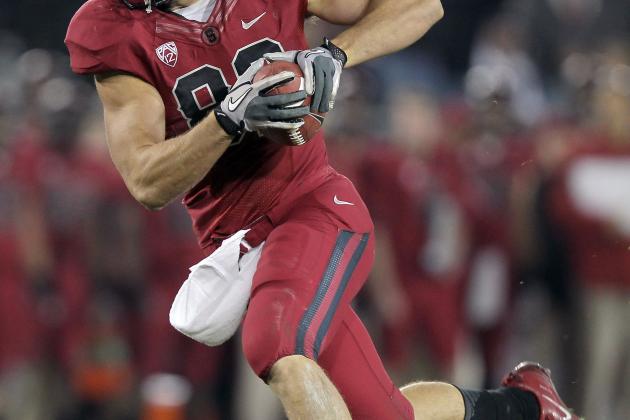 Ezra Shaw/Getty Images

A threat in the passing game with good hands, Coby Fleener found the end zone 10 times this year. He only managed 34 catches this season, but he made them count. Of course, it didn't hurt that he had Andrew Luck throwing to him for the past few years.
Fleener's 34 catches this season were the most in his career, but he hasn't kept up the consistency. The biggest problem he'll face in the NFL is blocking. Fleener struggled in college with blocking, and in the NFL, the defenders are bigger and faster. He will be a liability on the line, and if he doesn't improve in a hurry, he won't be on the field in the NFL to catch the ball.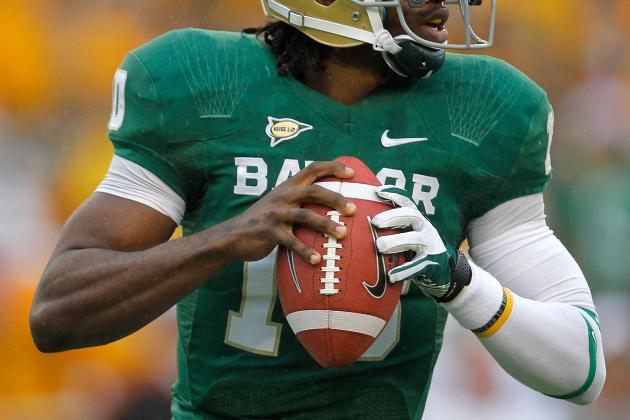 Sarah Glenn/Getty Images

Robert Griffin III, or RG3 as he is often known, had one of the best seasons by a college player in recent memory. His efforts this past season included nearly 4,300 yards through the air and 37 touchdowns, for which he was awarded with the Heisman Trophy.
Griffin was unknown before this season though and could have been a one-hit wonder. He has durability concerns too and could be injury prone with a surgically-repaired knee. For all the hype around RG3 heading into the draft, there's a much greater chance that he'll be a bust than a star.