Super Bowl XLVI: New England Patriots Lost the Big Game Before It Started
February 9, 2012

Chris Trotman/Getty Images
The NFL has evolved into a league where athletes are needed to win.  This is true not only at wide receiver and running back on offense, but also at cornerback, outside linebacker and end on defense.
The Patriots have traded down in recent drafts to stockpile picks that they have used mainly to draft slower, less athletic players who don't have playmaker potential. Credit should be given for drafting Rob Gronkowski, Aaron Hernandez and Jerod Mayo, among others, in recent years.
However, here is the list of Patriots picks at running back, wide receiver, defensive back and defensive end/outside linebacker from the last five years.
Running Back:
Justice Hairston (2007, 6th Round)
Shane Vereen (2011, 2nd Round)
Stevan Ridley (2011, 3rd Round)
Wide Receiver
Matt Slater (2008, 5th Round)
Brandon Tate (2009, 3rd Round)
Julian Edelman (2009, 7th Round)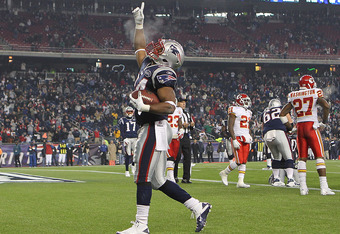 Jim Rogash/Getty Images
Taylor Price (2009, 3rd Round)
Defensive Back
Brandon Meriweather (2007, 1st Round)
Terrence Wheatley (2008, 2nd Round)
Jonathan White (2008, 4th Round)
Pat Chung (2009, 2nd Round)
Darius Butler (2009, 2nd Round)
Devin McCourty (2010, 1st Round)
Ras-I Dowling (2011, 2nd Round)
Malcolm Williams (2011, 7th Round)
Defensive End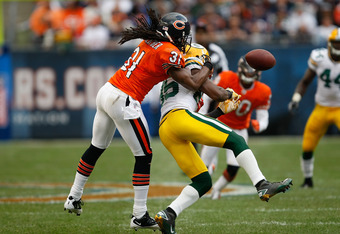 Scott Boehm/Getty Images
Shawn Crable (2008, 3rd Round)
Bo Ruud (2008, 6th Round)
Tyrone McKenzie (2009, 3rd Round)
Stryker Sulak (2009, 6th Round)
Jermaine Cunningham (2010, 2nd Round)
Brandon Deaderick (2010, 7th Round)
Markell Carter (2011, 6th Round)
Not a lot of good picks on this list.  Many are no longer in the league and most are no longer with the Patriots.  
This is not 2004; the year of the last Patriots' championship.  The NFL rules changes since then favor athletes and the Patriots don't have them.  
Really, no one would should be surprised that the Patriots failed to win the Super Bowl.  Tom Brady is a great quarterback and Bill Belichick is a great coach, but the New England Patriots are a decade behind in modern team-building.