Ranking the NFL's 10 Worst Starters, Post-Super Bowl Edition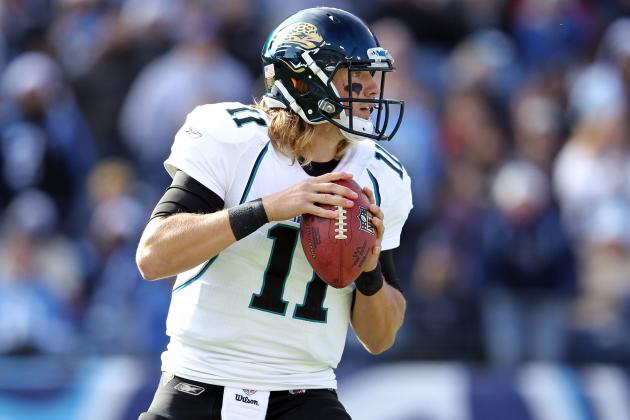 Andy Lyons/Getty Images

Despite starting in the NFL, that doesn't mean that you're one of the best in the world—some starters shouldn't even be playing football for that matter.
Over the course of the 2011 season, we saw some starters that really exposed themselves as huge weaknesses.
Entering the 2012 season, these teams need an upgrade or these starters simply need to up their game.
In that spirit, here are the 10 worst starters in the NFL today.
Begin Slideshow

»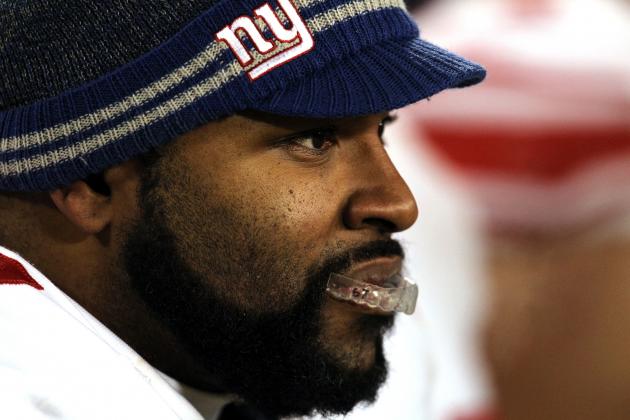 Jonathan Daniel/Getty Images

Kareem McKenzie is absolutely terrible. He is one of the worst offensive linemen that the NFL has to offer.
McKenzie may have been a part of the Super Bowl XLVI-winning New York Giants roster, but this starting right tackle is almost invisible at times against pass-rushers.
This past season, McKenzie allowed six-and-a-half sacks, which compiled up to 33 yards lost, and was almost a non-factor in run-blocking, as New York had the worst rushing team in the NFL.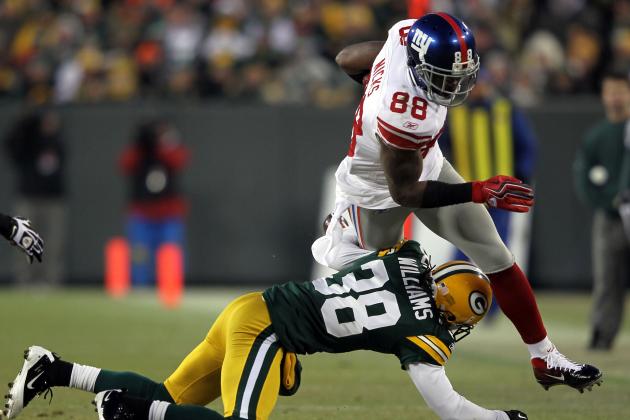 Jamie Squire/Getty Images

Cornerback Tramon Williams should not be a starting cornerback on any team in the NFL and is a huge reason why the Green Bay Packers defense was so bad in 2011.
Williams was a part of the NFL's worst defense this past season, and I think that we can all agree that he was by far the weakest link of Green Bay's defense.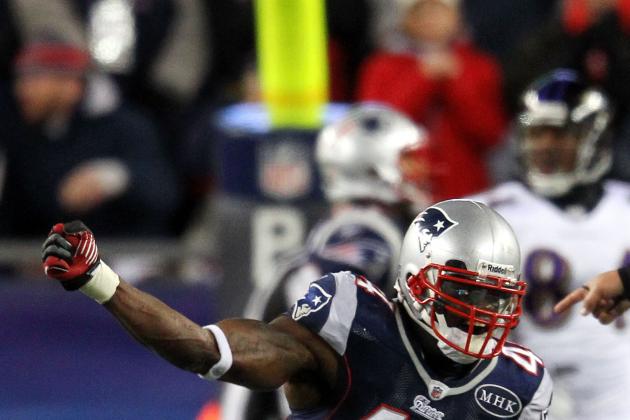 Jim Rogash/Getty Images

There is absolutely no reason why James Ihedigbo should be a starting safety at the NFL level. He is a situational player that should only be brought in on sub-packages or special teams.
Ihedigbo was one of the many weak links on the New England Patriots defense this season, as his efforts, along with everyone else's, help make the Patriots the second-worst defense in 2011.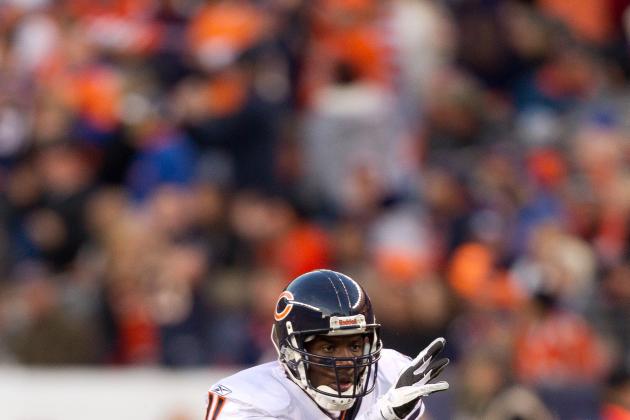 Justin Edmonds/Getty Images

Luckily for the Chicago Bears, Roy Williams is set to become a free agent and will likely not be returning next season.
Williams played in 15 games this season for the Bears as the team's No. 2 wide receiver. He caught 37 passes for 507 yards and just two touchdowns.
The 30-year-old was targeted 63 times this season and dropped seven passes, as he caught 58.7 percent of the balls heading his way.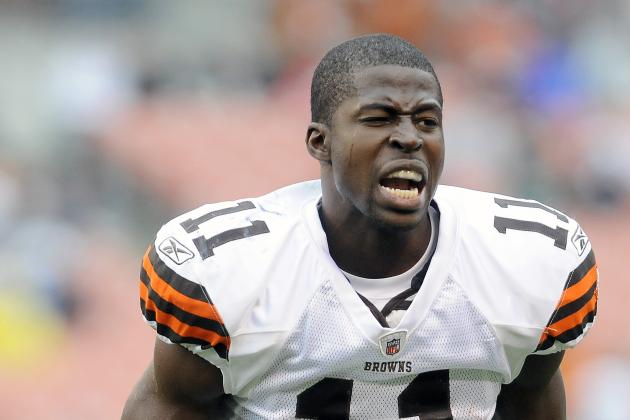 Jason Miller/Getty Images

Mohamed Massaquoi is one of the worst wide receivers that the NFL has to offer. He should not be a starter.
Massaquoi is the Cleveland Browns' No. 1 wide receiver and was really non-dependable this season for Colt McCoy and the Browns.
Massaquoi caught just 31 passes for 384 yards this season while scoring two touchdowns and dropping six total passes. He was also targeted 74 times, but he only caught 41.9 percent of those balls.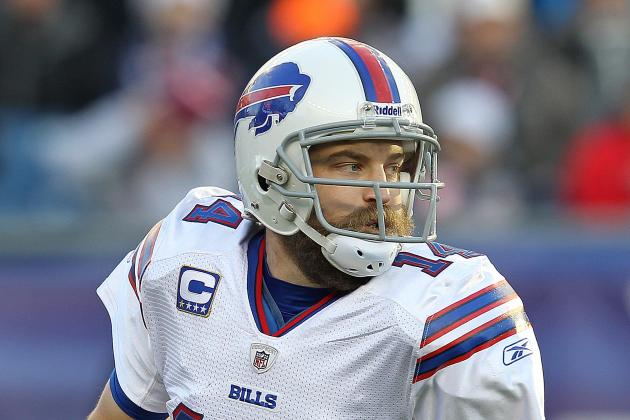 Jim Rogash/Getty Images

Ryan Fitzpatrick has a lot of work to do entering 2012 for the Buffalo Bills.
After signing a massive $62.195 million contract through 2017 last October, Fitzpatrick absolutely fall flat on his face.
The Harvard product finished 2011 with a pitiful, league-high 23 interceptions and posted a 79.1 quarterback rating.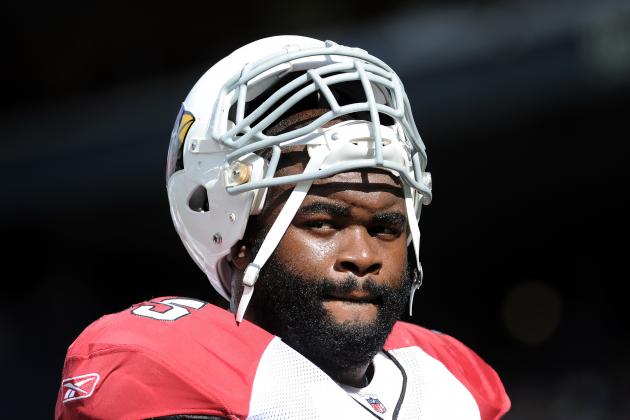 Harry How/Getty Images

Levi Brown is the worst left tackle that the NFL has to offer, and there is no reason why the Arizona Cardinals should bring him back as their starter for 2012.
Brown allowed a career-high 11.5 sacks last season, which amounted to 92.50 total yards lost—that is pathetic.
After being the fifth overall pick back in 2007, Brown is a complete bust.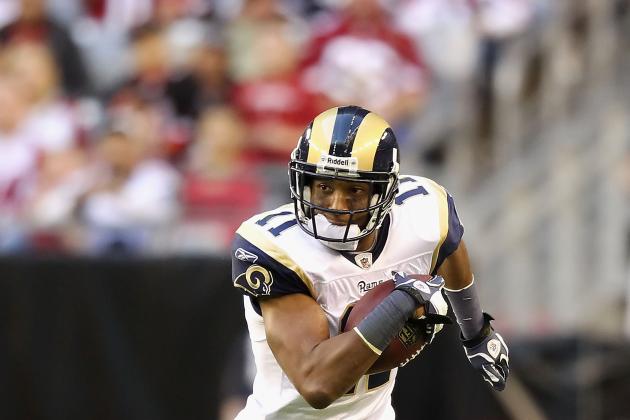 Christian Petersen/Getty Images

There is absolutely no reason why Brandon Gibson should be a starting wide receiver at the NFL level.
The St. Louis Rams wide receiver caught only 36 passes in 15 games this season, compiling 431 receiving yards and scoring just one touchdown.
The most frustrating stat with Gibson is that he was targeted 71 times last season. He caught only 36 of them and dropped a total of seven passes.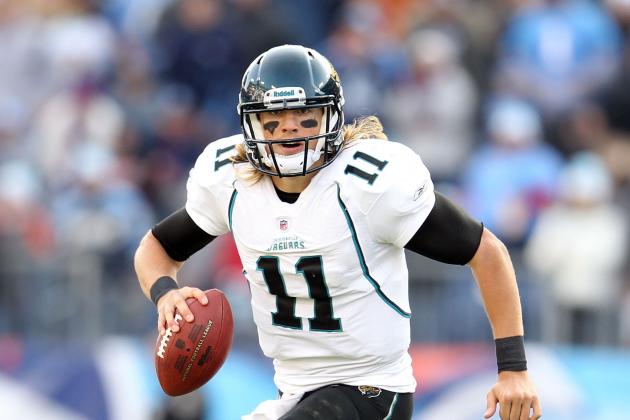 Andy Lyons/Getty Images

I'm going to cut Blaine Gabbert some slack, as he was only a rookie last season and simply had no surrounding talent besides running back Maurice Jones-Drew.
Gabbert completed only 50.8 percent of his passes this past season for the Jacksonville Jaguars. He threw 12 touchdowns compared to 11 interceptions.
The Missouri product really needs to step up his game entering 2012 to prove to Jacksonville's front office that it wasn't a mistake to trade up several picks to snag him at 10th overall last year.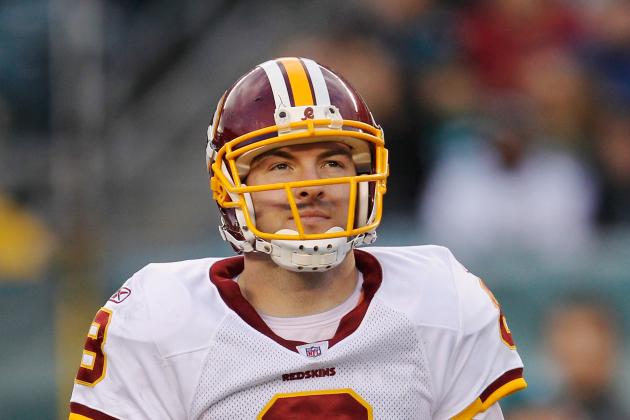 Rob Carr/Getty Images

If I'm a Washington Redskins fan, then I am praying that Rex Grossman will not be the team's starting quarterback in 2012—he was absolutely pathetic this past season for the 'Skins.
Grossman posted a 72.4 quarterback rating while completing just 57.9 percent of his passes for 16 touchdowns and a pitiful 20 interceptions.
Hopefully, the Redskins can land someone like Robert Griffin III in this year's draft, or even possibly sign someone like Matt Flynn or even future Hall of Famer Peyton Manning.