2012 Pro Football Hall of Fame: Predictions, Results and Finalists for Canton
February 3, 2012

Jason Miller/Getty Images
A new Super Bowl champion will be crowned on Sunday, but on Saturday, no fewer than four and no more than seven of the best players in league history will be inducted into the Pro Football Hall of Fame.
Their busts will be enshrined in Canton with the select few that dominated the game of football. 
The 2012 class of finalists is full of big names—coaches, owners and players—and will be one of the more difficult votes for the 44-member voting committee.
On Saturday, Feb. 4th at 5:30 p.m. EST on NFL Network, the enshrinees will be announced and will forever be remembered as Hall of Famers.
Finalists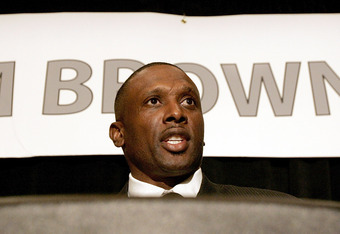 David Paul Morris/Getty Images
Jerome Bettis
Tim Brown
Jack Butler
Cris Carter 
Dermontti Dawson
Edward DeBartolo Jr.
Chris Doleman
Kevin Greene
Charles Haley 
Cortez Kennedy
Andre Reed
Willie Roaf
Will Shields
Dick Stanfel
Aeneas Williams
Every one of these players is notable and deserves to be considered a finalist for enshrinement, but a few of them truly stand out and deserve to make it this year.
Predictions
Cris Carter
The current ESPN analyst has been denied the Hall of Fame for too many years. He's easily one of the top five wide receivers in the history of the league and fell second to only Jerry Rice in a number of categories at the time of his retirement.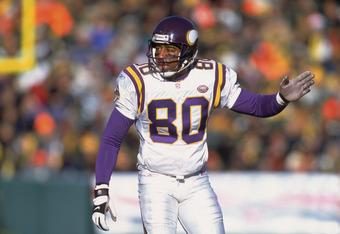 Jonathan Daniel/Getty Images
With Tim Brown and Andre Reed in the class, they are all deserving receivers and will make the Hall at some point.
This year is Carter's year.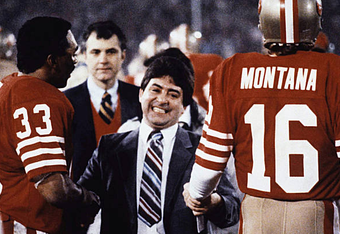 Edward DeBartolo Jr. 
One of the best owners in all of sports, DeBartolo Jr. deserves to join a number of the players in Canton. The 49ers' owner from 1977 to 2000 has five Super Bowl rings and presided over the winningest team of the 1980s and 1990s.
His Niners were the first organization to win five Super Bowls.
Curtis Martin
The former Patriot and Jet retired as the league's fourth-leading rusher and one of the best to ever play the position.
He certainly wasn't the flashiest, but Martin was always falling forward and embodied everything you could want in a running back.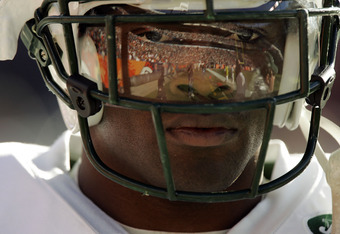 Brian Bahr/Getty Images
Martin played in only one Super Bowl in his 11 seasons without a win, but his numbers are more than enough to earn a bust in Canton.
Bill Parcells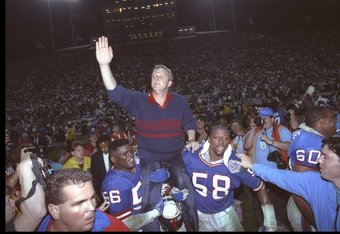 Mike Powell/Getty Images
"The Tuna" is one of the greatest coaches to ever walk the sidelines. Period. He led the Giants to their first two Super Bowl championships and then went on to coach in one more.
Everywhere he went—New York (Giants), New England, New York (Jets) and Dallas—he bettered the entire organization both on the field and off.
Ironically enough, two of his disciples will be coaching in the Super Bowl the day after the announcement.
Charles Haley
Part of DeBartolo's 49ers, Haley also earned some of his five Super Bowl rings with the Dallas Cowboys. The defensive end is the only player in NFL history with five rings, and that should be enough on its own.
He played for two of the most dominant teams of their eras—two of the most dominant franchises in sports history.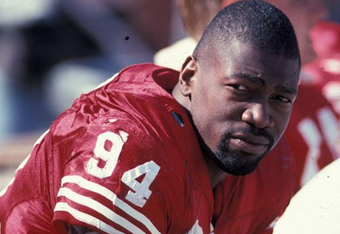 In a class with other front-seven defenders like Cortez Kennedy, Chris Doleman and Kevin Greene, Haley deserves the vote.
Willie Roaf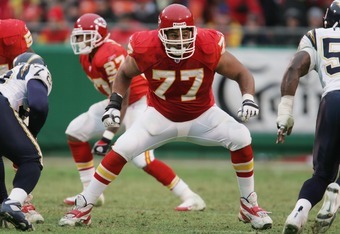 Jonathan Daniel/Getty Images
In his first year of eligibility, one of the greatest linemen in NFL history deserves heavy first-ballot consideration. He'll get in eventually, but his first year should be his year after turning in 11 Pro Bowl campaigns in 13 seasons.
From a football standpoint, he simply was one of the most dominant ever.
Aeneas Williams
Speaking of ever, Aeneas Williams played on one of the worst teams ever in Arizona before finally getting a shot at a Super Bowl with the Rams in 2001. Although he didn't win, he was an elite player for a long time and intercepted 55 passes over the course of a 13-year career.
Williams was so good for so long, but he never had the opportunity to truly win until late in his career.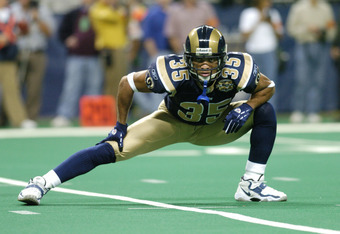 A. Messerschmidt/Getty Images
Now he deserves a chance to make the Hall of Fame.