Super Bowl 2012: 10 Players Who Will Find New Teams Next Season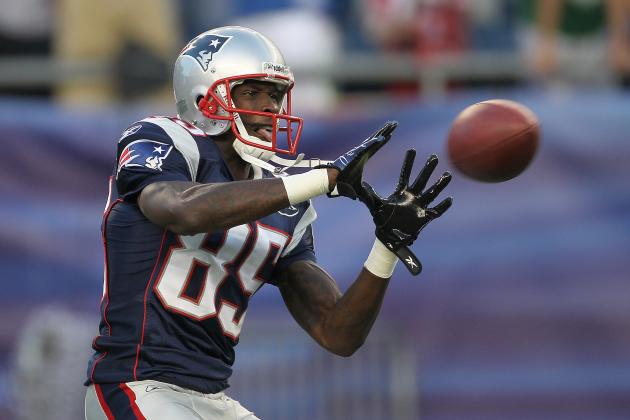 Jim Rogash/Getty Images

106 players will be on the New England Patriots' and New York Giants' rosters for Super Bowl XLVI, but some of them won't be back in 2012.
A player could be gone for a number of reasons. He may be making too much money—a cap casualty. Maybe he's a free agent. Maybe he is worth more in a trade than he is on the roster.
Some of these players will be saying sayonara because of their own decisions. Others will be forced out. All will be on the market.
Begin Slideshow

»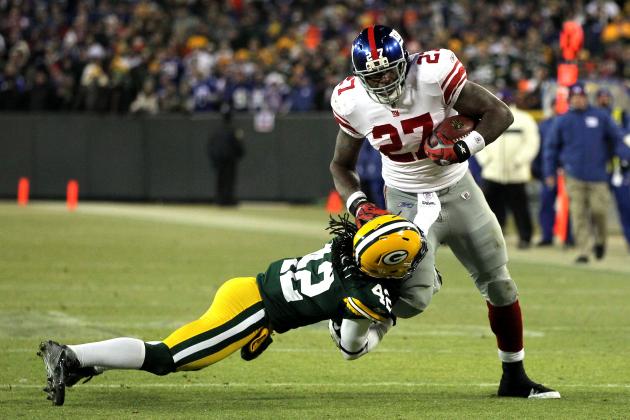 Jonathan Daniel/Getty Images

In 2011, Brandon Jacobs rushed for 571 yards on 152 carries for a 3.8-yard average per carry. Not bad.
The problem is Jacobs's salary. The 265-pounder is set to earn $4.4 million in base salary, plus a $500,000 roster bonus due in March.
As a 29-year-old backup, Jacobs simply isn't worth this much money.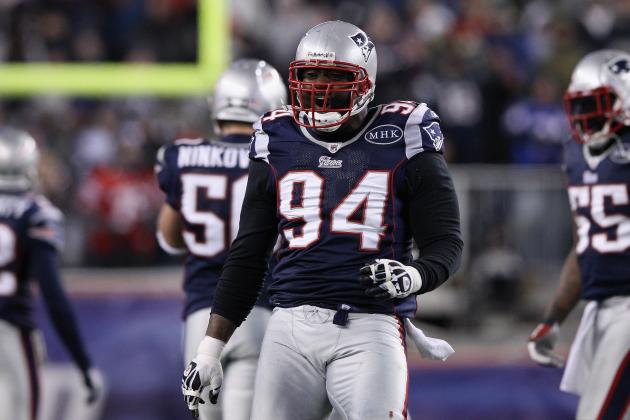 Elsa/Getty Images

This is about as obvious as it gets. Shaun Ellis signed a one-year $4 million contract with the Patriots before the 2011 season, and he didn't play very much or very well.
Ellis is 34 years old and on the downside of his career, so there isn't going to be much of a market for him. New England will look to upgrade over him, though, and the team will not be re-signing him.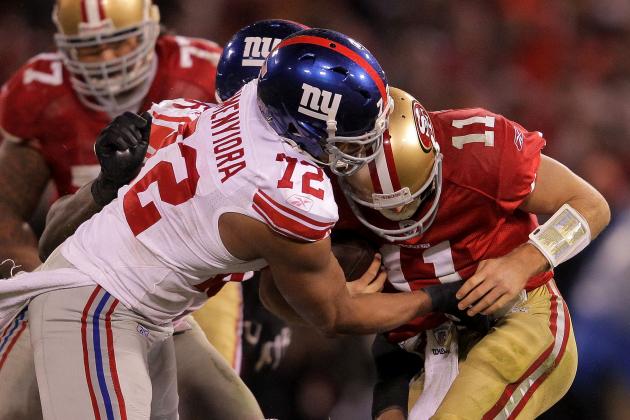 Doug Pensinger/Getty Images

The Giants don't really want to trade Osi Umenyiora, but the star defensive end wants a new contract, and the team isn't willing to give him it. Even as a backup, Umenyiora picked up nine sacks in 2011. He is still a productive player.
Umenyiora is 30 years old, so he should still have a few years left. Plenty of teams need a pass-rushing defensive end like Umenyiora, and there should be a good trade market for his services.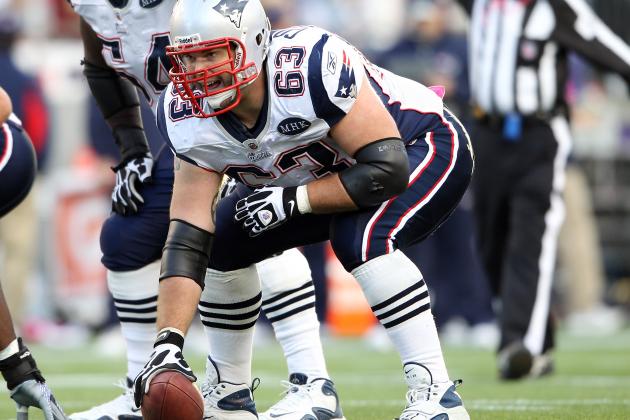 Elsa/Getty Images

Dan Connolly has never really gotten a chance to start in New England, but he might elsewhere. The 6'4", 313-pounder played well in Dan Koppen's absence and can play center or guard.
Bill Belichick loves Connolly's versatility, but he probably won't pay the 29-year-old the starter money he might find in free agency.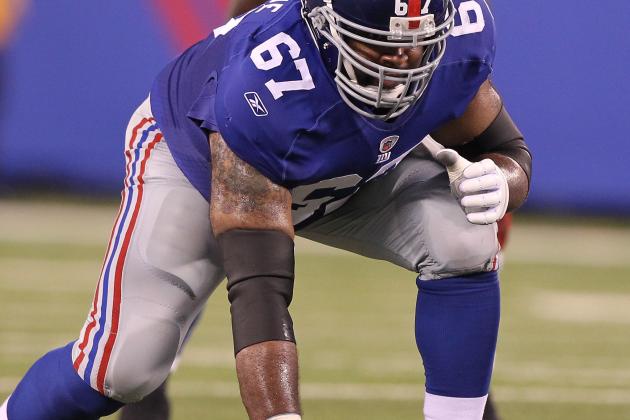 Al Bello/Getty Images

Now 32 years old, Kareem McKenzie is on the downside of his career. The long-time Giant is facing free agency, and New York seems willing to let him walk.
The Giants don't exactly have a great situation at tackle. William Beatty isn't a starter, but McKenzie isn't the answer either. Some other team will try to plug McKenzie in as a stop-gap solution.
Elsa/Getty Images

After putting together a productive 2010 season, BenJarvus Green-Ellis disappointed in 2011, gaining just 667 yards on 181 carries. New England drafted Shane Vereen and Stevan Ridley in the first three rounds of the 2011 NFL draft and will probably move on from "The Law Firm."
The Patriots don't run the ball especially often, and it wouldn't make sense for the team to pay Green-Ellis the money he will demand as a free agent. Instead, the team will opt for its younger, cheaper backs and perhaps an under-the-radar free agent.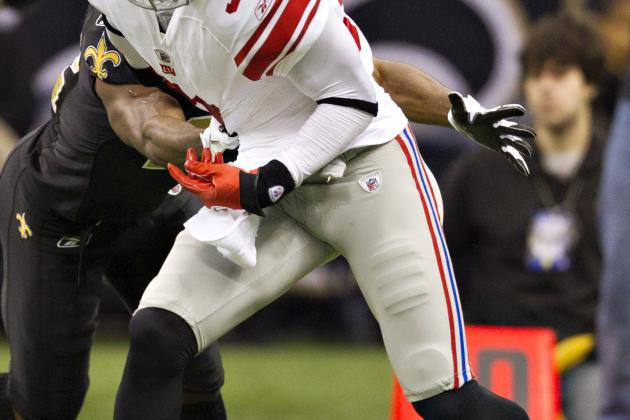 Wesley Hitt/Getty Images

Aaron Ross, a 2007 first-round draft pick, never developed quite like New York hoped he would. With Corey Webster manning one cornerback position, and 2011 first-round pick Prince Amukamara developing, the Giants probably won't be interested in retaining Ross.
Though he is a solid nickel back, Ross is not a starter and doesn't provide much value to New York. Terrell Thomas may be returning from a torn ACL at a much cheaper price, and the team has other options available too.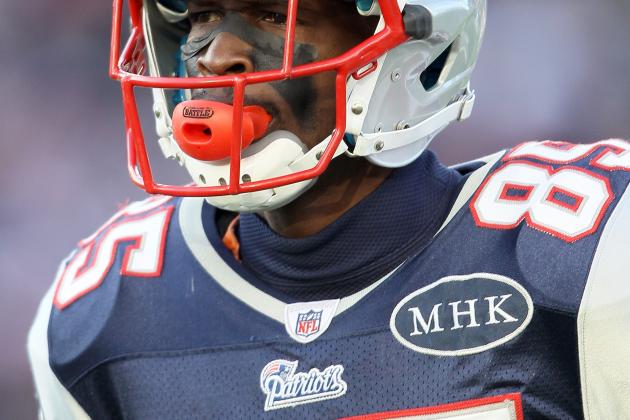 Elsa/Getty Images

Let's break down the facts. Chad Ochocinco is 34 years old. He's making $3.1 million in 2012. He gained 276 yards throughout the entire 2011 regular season.
Sounds like a keeper, right?
There is virtually no reason for New England to hold onto Ochocinco. He's old, overpaid and unproductive. If he were a great leader or special teams contributor, it might be a different story. But he's neither.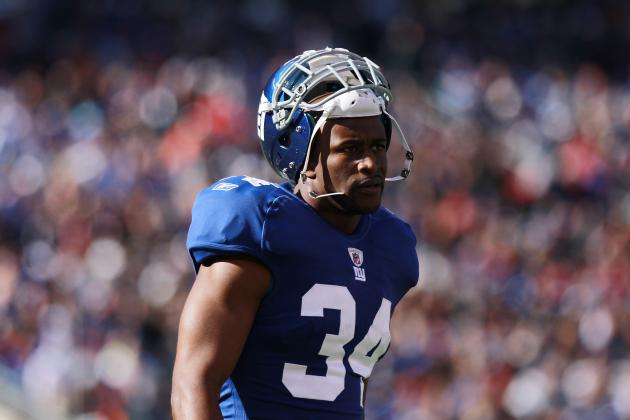 Nick Laham/Getty Images

A 32-year-old safety with an expiring contract, Deon Grant was re-signed by the Giants only out of necessity. Grant isn't that good, and if New York had any other options, they would have gladly let him remain a free agent.
Grant isn't totally useless, though. Someone will sign him to a short contract with little money, hoping he can contribute.
That team just won't be the Giants.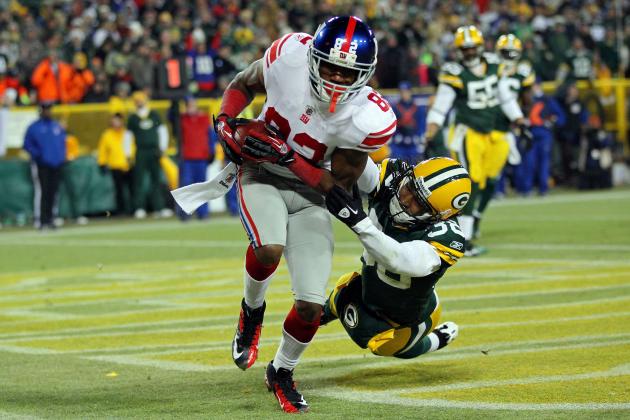 Jonathan Daniel/Getty Images

Mario Manningham didn't produce nearly as much in 2011 as he did in 2010, but he's still a good player. At only 25 years old, Manningham has promise and would start for many teams around the league.
The Giants are not one of those teams.
If you haven't noticed, New York has two young star wideouts in Hakeem Nicks and Victor Cruz. Sure, it would be nice to work Manningham out of the slot, but another team will pay him a lot more to start than the Giants will to rotate.