The Turds in the Punch Bowl: 5 Fan Personas to Avoid at Your Super Bowl Party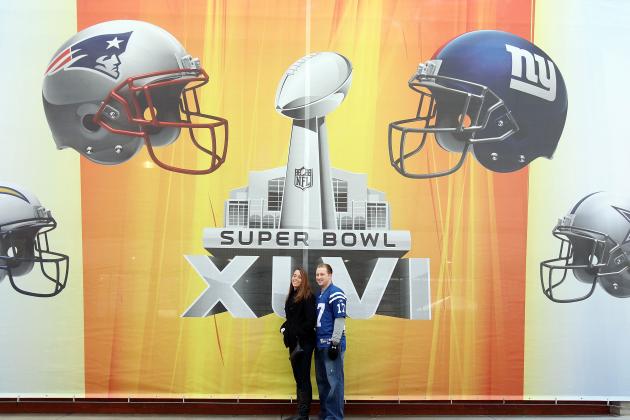 Andy Lyons/Getty Images

It is almost time for America's biggest unofficial holiday; Super Bowl Sunday. On this day the overwhelming majority of the American populace will gather at a friend or co-worker's house to partake in food, fun and, most importantly, football.
If you so choose to watch the Super Bowl at a party, then there is little doubt that you will be amongst fans of varying levels. Some of the guests will be die-hard sports fans, while others may just watch the Super Bowl. With these differing fans, there is sure to be an annoying fan or two at whatever party you are attending.
With that said, here are the five types of fans you should avoid inviting to your Super Bowl party.
Begin Slideshow

»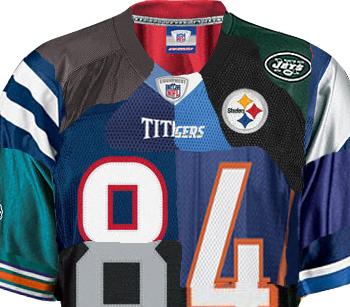 Everybody knows who this is. This guy just recently swapped his Super Bowl XLV Packers or Steelers jersey for a Super Bowl XLVI Giants or Patriots one. Normally this jersey is of a high-profile player that even a casual fan would know of as the jersey was easy to obtain.
Coinciding with the high-profile player jersey is the fact that they can only really name those popular players. This guy will probably only know Tom Brady and Rob Gronkowski or Eli Manning and Jason Pierre-Paul.
This is primarily because the extent of their knowledge on the team is from the two weeks of build up to the game from ESPN. As a result don't be surprised to hear them rehash everything Trent Dilfer and Co. have spewed out over that period.
"The Bandwagoner" also usually has an amazingly elaborate story about how they became a fan of the team many years ago. For instance, they're a Patriots fan because in 1996 they witnessed a preseason game between the Pats and Cowboys in Dallas and they always liked the Patriots since.
Your best answer to the dealing with "The Bandwagoner" is to usurp their knowledge of the team to expose them. Mention a former player from the team they're supporting or a special-teams player and they usually quiet down out of ignorance.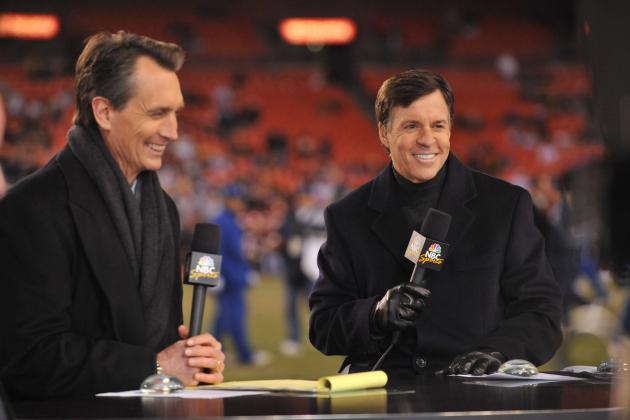 Larry French/Getty Images

These guys mean well. Simply put, football is their biggest hobby and they have no better medium to show it off than on Super Bowl Sunday.
Usually this display of football knowledge begins with naming the starting lineups for each team simultaneously with the broadcast. Additionally, they'll name their colleges too.
Throughout the broadcast they will rehash statistics that most people don't know and some people frankly do not care about.
A lot of times they will say things that the announcers will say and they just have to point out that they had already said so. This usually coincides with their attempt to do play-by-play of the game.
There really is no solution to dealing with "The Know-It-All" other than to oblige them. Otherwise, they will continue to go on and on, as they just want their knowledge to be acknowledged.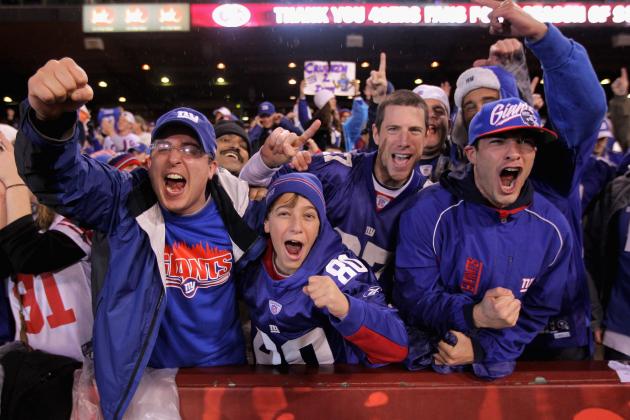 Doug Pensinger/Getty Images

While millions of people will be watching the Super Bowl, only a small percentage of them will be fans of the teams playing.
In fact, only about six percent of NFL fans will be watching their respective team play that day. An even smaller portion of those fans are guys who follow their team with an abrupt passion.
"Die Hard" fans realize that a Super Bowl in which their team participates is the high point of their sports fandom career.
As a result, when watching the game they experience many highs and lows and express themselves as such throughout the game. A pick up on third and 10 is a huge deal. An interception is worthy of crying.
What makes this even worse is that although they may normally be rational, such rationality is long gone by the time kickoff comes. Every single call that goes against their team is "bad." Any questionable calls in their team's favor are obviously good.
However, the worst thing about being around a "Die Hard" fan is in the event that their team loses. You have probably seen one of these videos on YouTube.
"The Die Hard" will either cry or proceed to flip out on everyone in the room after a Super Bowl loss; neither is pretty. To watch a grown man cry is not enjoyable. To watch a grown man flip out on a room of people for cheering for the other team is downright scary.
There are only two solutions for dealing with these guys. Either their team better win or lead from start to finish, or you simply just do not invite them out of fear that the team could lose.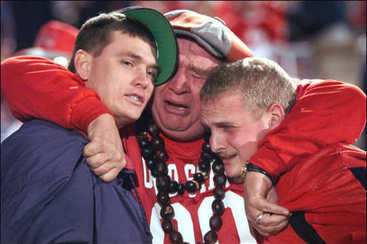 Simply put, "The Runner-Up" is nothing more than a hater for that respective week. They are a fan of either a divisional rival or a team that lost to the conference champion during the postseason.
From the moment that they walk into the party, you will be able to spot "The Runner-Up" as they will probably be wearing their respective team's jersey.
If their team had beaten one of the conference champions, you will consistently hear them remark throughout the night how their team did so. Even worse is if their team did not beat the conference champions but outplayed them in a loss.
This will lead to consistent insinuation that their team should be the Super Bowl champions.
What might be worst about a "Runner-Up" is that they downplay everything good that the opposition does. A play such as the David Tyree or Santonio Holmes catches are remarked as "clearly incomplete" or "lucky" despite the magnitude of them.
The solution to deal with "The Runner-Up" is simply to remind them that despite all their bellowing that their team is not playing. When they retort with a quip about next season, remind them that they said that at the last Super Bowl party as well.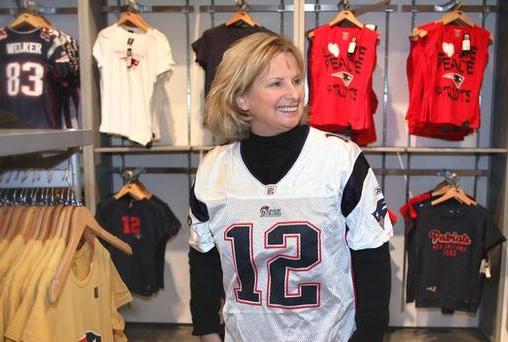 Not all the time is this necessarily a bad thing. For instance my fiancée is a Philadelphia Eagles fan that can talk football with most of the guys in her family. However, my future mother-in-law is a prime example of one of these.
"The Significant Other" manages to completely interrupt the flow of the game by asking the most inane questions.
"Why don't they just throw it to Rob Gronkowski every play?"
"Well if he is injured, then why would he even play in this game?"
"Why is Eli Manning yelling out 'Omaha' so often?"
And my personal favorite "Why isn't that a touchdown?"
However, despite how annoying that string of questions may be it gets even more annoying when they begin commenting on how "cute" Tom Brady and Eli Manning are. Even worse is how cute their rear ends are.
The best way to deal with the significant other is for it to be your significant other. When you are in love, you can deal with their ignorance.
However, dealing with your boss' wife who doesn't understand the game yet is a Patriots "fan" because Tom Brady is cute or her dad is from Boston is the worst.