Cleveland Browns Mock Draft: 7-Round Predictions, Version 1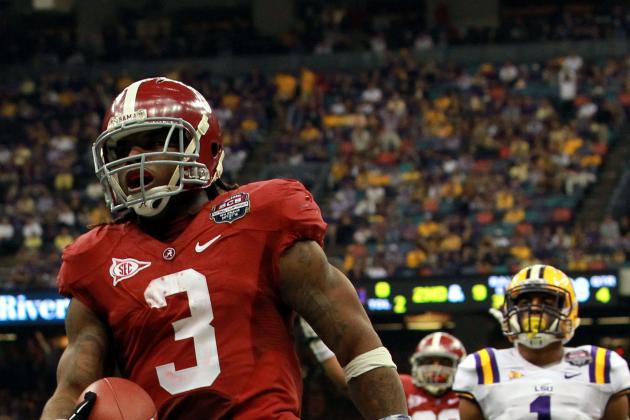 Ronald Martinez/Getty Images

February is nearly upon us, and the 2011-12 NFL season continues for just two teams now —the Giants and the Patriots—who will square off in Super Bowl XLVI a week from Sunday.
For everyone else, including our Cleveland Browns, it's time to start looking ahead to next season.
It will be a while until any real offseason action begins, in either free agency or via the draft, but most of us have already begun postulating on what the Browns will or won't do to improve on their 4-12 mark in 2011.
You know what that means: It's mock draft time!
With the draft still more than three months away, it's tough to really nail down much in terms of specific players the Browns might target beyond the first round. We still haven't even seen the Senior Bowl, the NFL Combine or any team workouts, all of which always significantly alter each team's big board.
Still, what we can do at this point is start to form some theories on what positions the Browns could go after in each round, and in some instances, discuss possible players who fit the bill.
So without further ado, welcome to the first installment of the Browns 2012 Mock Draft. There will be many, many more to come.
Begin Slideshow

»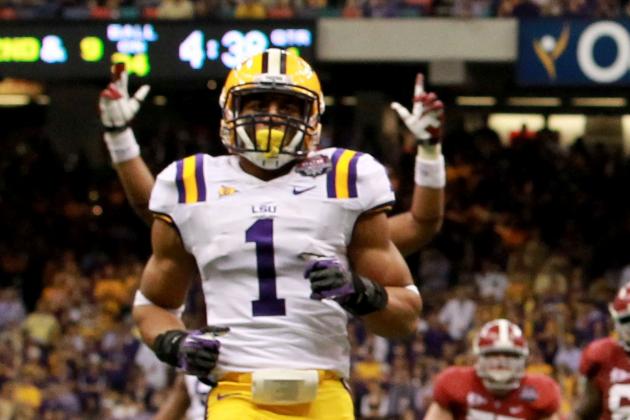 Ronald Martinez/Getty Images

While the rest of the picks the Browns might make still remain a total mystery this early in the process, there has already been plenty of speculation on what the Browns should or could do with their first pick—the fourth overall in the 2012 draft.
The names that come up most frequently are: QB Robert Griffin III, WR Justin Blackmon, RB Trent Richardson, OT Matt Kalil and, of course, the possibility of trading down.
You all know how I feel about drafting Griffin or Blackmon with the first pick, and Kalil will likely be off the board by the time the Browns make their selection, so that leaves either Richardson or trading down as, in my opinion, the most logical moves for the Browns to make with their first pick.
Of course, this could change after we see the combine and individual team workouts, but at this point, I'd cast my vote either for Richardson or to trade out of the fourth slot and try to pick up a couple of extra picks.
There's no denying the Browns need serious help at running back, especially given that it seems that re-signing Peyton Hillis is unlikely and perhaps even unwise. Richardson is, at this point, the only guy I see who fits an area of serious need and who would be worth a number four pick who is likely to be on the board when the Browns select.
And as much as I hate to say it, trading down doesn't seem like too bad an idea either. Fourth is looking like a bit of a lousy spot for the Browns to be drafting in this year, and there are a number of teams who would likely be willing to trade up for, say, Griffin or Blackmon.
It seems a little counter-intuitive to trade back when the team needs more quality players, but there is a good argument that the Browns need so much help in so many areas that trading back for multiple picks might also net the Browns the greatest return.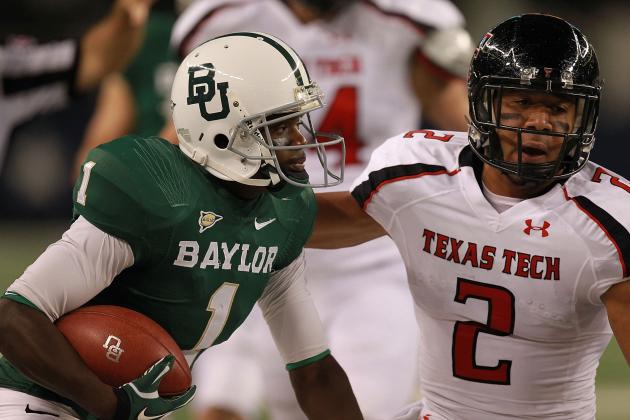 Ronald Martinez/Getty Images
Kendall Wright
Thanks to their decision to trade back in last year's draft, the Browns will have an additional first-round pick this year from Atlanta (No. 22 overall).
The end of the first round is a tough spot to draft in, as I've mentioned before. Teams still expect first round-caliber talent at this point because, well, it's the first round, but the players drafted here often pan out more like early second-rounders.
Still, this could be a useful slot for the Browns this season, depending on how the rest of the first round leading up to the 22nd pick shakes out.
Assuming the Browns don't somehow wind up getting Kalil with their first pick, it might make a lot of sense to take an offensive tackle here.
I also like the idea of drafting WR Kendall Wright in this slot.
Depending who you talk to, Wright will either be long gone or still available at this point in the first round. I'm hoping he'll still be available.
I don't see his value as high enough to trade up from No. 22 to the mid-first round to get him, but if he's on the board at 22, I think he would be a wise choice.
The Browns absolutely need help at WR, and I don't like the idea of spending the No. 4 pick on Blackmon (if he's even still available at that point), so it makes sense to go after a WR late in the first round, when the talent at the position is still solid but the risk isn't quite so high.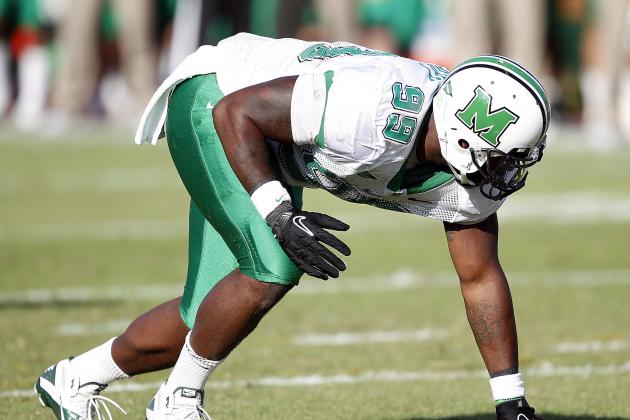 Bob Levey/Getty Images

Once again, it bears repeating that if the Browns haven't selected an OT by this point and they don't plan to fill the position through free agency instead, they absolutely have to make the move here.
However, the possibilities at OT around this slot don't really line up all that well with what the Browns need. So hopefully, they will be able to go in another direction with this pick.
I'd like to see the Browns go after an athletic, fast linebacker here—someone who could improve the pass rush and save them from having to spend a fortune bringing in a free agent or getting stuck with the lovable but injury-prone Scott Fujita or the not-quite-starter-caliber Kaluka Maiava.
He could be off the board by the fifth pick of the second round, but I like VInny Curry from Marshall as a possibility here for the Browns, though he may be better suited to a 3-4 defense.
Nebraska's Lavonte David, Oklahoma's Ronnell Lewis and Stanford's Chase Thomas are all also worth a look here.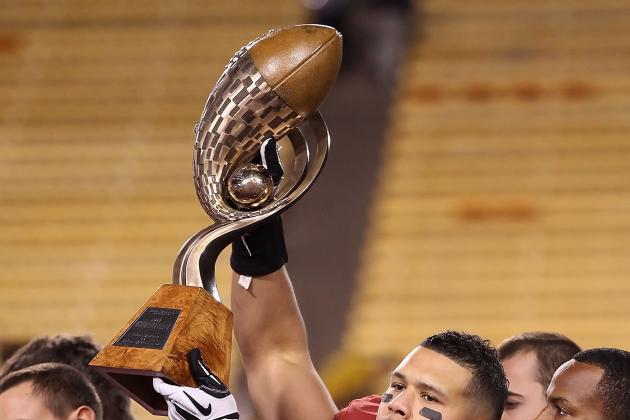 Christian Petersen/Getty Images

If the Browns don't go with a linebacker in Round 2, they had best do so here in the early third round.
Travis Lewis from Oklahoma, who is worth a look in Round 2 as well, could potentially be on the board at this point.
If he is, the Browns might consider using their second-round pick differently and holding out for Lewis in Round 3, where he looks like he might be a bargain.
If they don't go linebacker in this round, either because they've already taken care of it in the second round or because they've decided to fill the need through free agency, they might look at CBs like Washington's Trumaine Johnson or Coastal Carolina's Josh Norman.
While CB isn't one of the Browns' top needs, they do need depth at the position. Barring a solid player at a position where their needs are greater being available at this point, they might do well to simply select the best player remaining on the board at this point, which could well be one of these two.
Also worth mentioning: If the Browns don't take Richardson with their first pick or select another running back before Round 3, they should definitely be looking to do so at this point. Oregon's LaMichael James could be a good fit and would likely be available at this stage in the draft.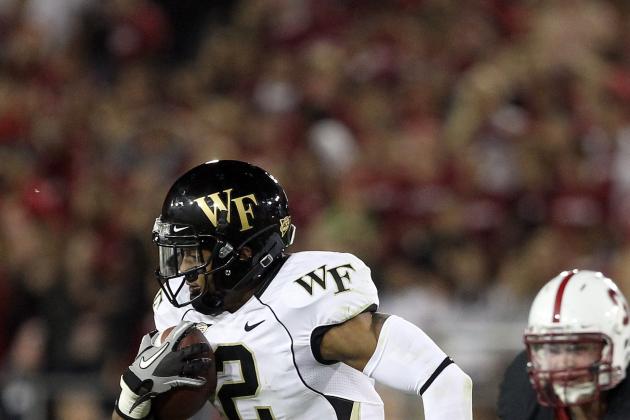 Ezra Shaw/Getty Images

With so much time remaining before the draft will take place, Round 4 is where things start to get a little dicey as far as predicting which specific players will go where.
Teams have an idea, certainly, of how players are expected to project all the way down to Round 7 already, but things generally don't start to solidify for the later rounds until we've seen more of what these players can do in the Combine and individual workouts.
Thus, at this early stage, it's generally best to focus on the positions the Browns should be going after in the later rounds rather than specific players.
I see their fourth-round pick as an opportunity to pick up another wide receiver, perhaps as insurance for an earlier selection or a free agent, perhaps simply to provide more depth at the position. It's tough to say specifically which wide receivers profile at this slot just yet, but Wake Forest's Chris Givens might be an option.
The Browns could also look at a running back here if they haven't already addressed the position, or perhaps some depth at LB or DE.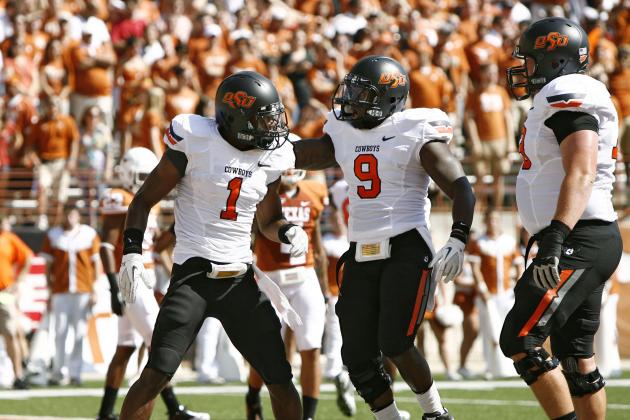 Erich Schlegel/Getty Images

In addition to the No. 22 overall pick, the Browns have an extra pick toward the end of the fourth round from the trade they made with the Falcons during the 2011 draft.
It's a good spot in the draft to have an extra pick—still early enough to bring in real talent.
A lot of mocks have the Browns eying Oklahoma State OT Levy Adcock here, and I can't disagree. I would prefer the Browns draft an OT in an earlier round than this (or bring in a free agent), but if they don't, Adcock is practically a must-select.
Further, even if they've already brought in a higher-ranked OT in an earlier round, the Browns have virtually zero depth at the position. Adcock would be a better-than-average backup and possibly someone they might groom for the future if their earlier pick is a bust or if they bring in a free agent who they only intend to tender a short-term contract.
They might also look at a DE or DT here, perhaps Cal's Trevor Guyton, Oregon's Josh Kaddu or UNC's Donte Paige-Moss, who is also worth a look at LB.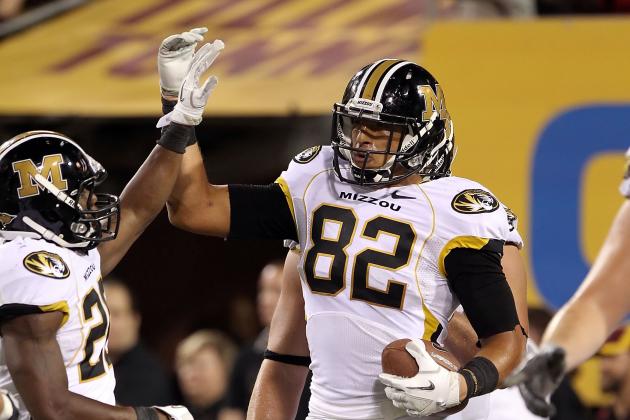 Christian Petersen/Getty Images

Drafting a tight end in the middle rounds in 2011 didn't pan out all that well for the Browns, who can't be happy with Jordan Cameron's total lack of contribution to the team, but if at first you don't succeed, try, try again. Especially when it looks like your team could use some depth at the position.
I'd like to see the Browns look at Missouri's Michael Egnew here, though I have some concerns that he's more of a blocker primarily than a pass-catcher.
North Carolina State's George Bryan should be on their radar as well, along with Michigan's Kevin Koger and Oregon's David Paulson, though I'm guessing he'll be off the board by Round 4.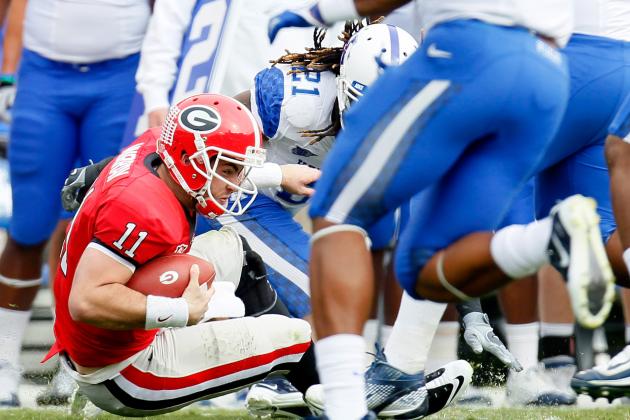 Kevin C. Cox/Getty Images

This early in the game, sixth- and seventh-round picks are nearly impossible to predict. Most of the players who will ultimately be drafted in the last two rounds are, at this point, often guys who haven't yet officially declared for the draft or who are on the fence between being possible late-round picks and guys who aren't even draftable.
I'd guess it will be at least another month before we can start nailing down any specific possibilities for Rounds 6 and 7.
I've combined them into one slide here, and will comment only on position at this point rather than specific players to target.
If I were the Browns, I'd be looking tight end (if I hadn't already selected one earlier) and then at guys to round out the secondary at cornerback and safety. The Browns have a serious lack of depth at safety, and a CB who can also play special teams could be a good pickup as well.
Finally, the late rounds are also a good place to take a flier on a low-risk, high-reward type of wide receiver, ideally someone who might provide some depth at the position or be helpful returning kicks, if nothing else.