New Orleans Saints: 13 Worst Draft Picks in Team History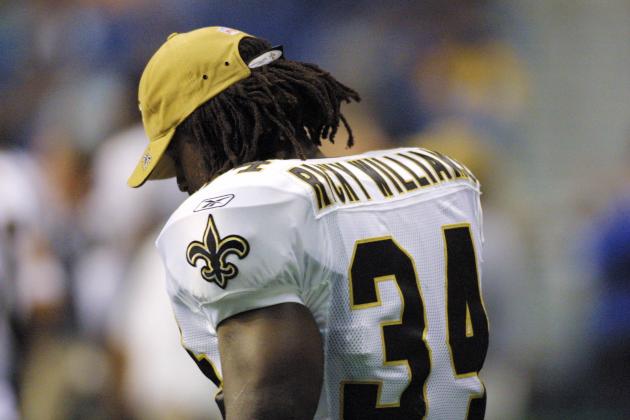 Ronald Martinez/Getty Images

From a franchise with such a history of futility, you would expect there to be a monumental amount of first-round busts. Yet, there are a remarkably few true busts, even for a franchise that has drafted players in the first round of the NFL draft 44 times.
Many of the players on this list are busts in the same way Ace Ventura: When Nature Calls was—it was great, just not quite as great as the original.
Three players on this list aren't as much busts as they are players who were just the victims of unreal expectations. (And all three are running backs taken within the first five picks of the draft.) That's a lot to live up to for any player, especially a running back.
Others are legitimate busts—players whom the Saints undoubtedly would look back and ask for a mulligan.
All are players the average fan will look back at and wonder what happened. Who are they, and where do they rank? Click into the slideshow to find out.
(Note: Only players selected in the first round by the New Orleans Saints were considered for this list.)
Begin Slideshow

»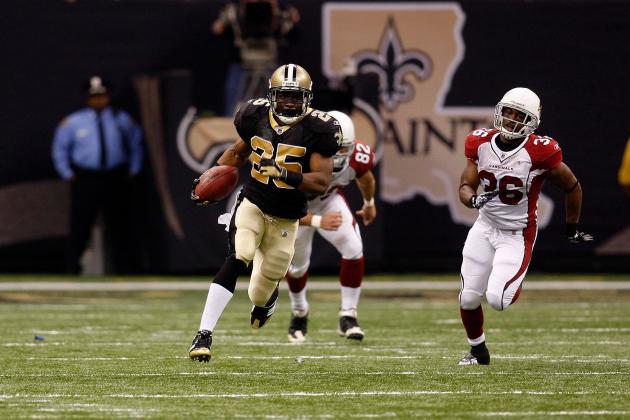 Chris Graythen/Getty Images

As I said with Ricky Williams and George Rogers, Bush's inclusion on this list is simply due to the unfair expectations placed on the player/person.
Bush had an amazing career as a Saint. He was one of the most exciting players in the entire league and probably the finest decoy the NFL has ever had. His inclusion in the lineup made the offense better.
Bush had his finest season in 2009 and his finest game in the Divisional Round against the Cardinals (the wood bat game). Any Saints fan will remember his rumbling, cutting blur of excitement from 46 yards out for a touchdown to get the offense going. He also had the punt return (shown here), which figuratively knocked the air out of the Cardinals—of course, Will Smith literally did that to Kurt Warner on a second-quarter interception.
The problem with Bush's Saints career was primarily the expectations, but the injuries mounted from his second season on and became a constant problem. His inability to routinely pick up key yardage between the tackles hurt the team as well.
Bush had his finest rushing season as a pro in Miami this season, but clearly his best years in all areas of the game were his rookie campaign and 2009 when the Saints hoisted the Lombardi Trophy in the stadium he now calls home.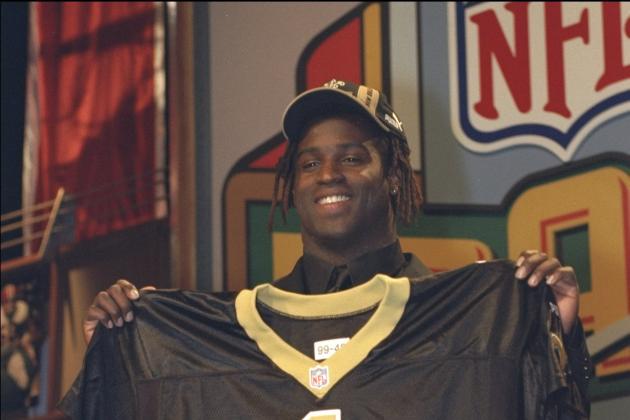 Ezra Shaw/Getty Images

When Mike Ditka traded his entire draft to the Washington Redskins for the No. 5 pick and Ricky Williams, he was making a bold declaration. That declaration was that Williams would single-handedly turn the fate of the Saints' organization from paper bags to perennial contenders.
The truth is that Williams has had a fine career. In fact, one could make a reasonable case for his inclusion in the Hall of Fame. The problem is, when you give your entire draft away for one player, you assume most of his greatness is going to make your football team a great one.
Instead, Williams' career didn't become a great one until Williams reached Miami. Yes, he had three pretty good years in New Orleans, but too much had gone wrong here for Williams to continue.
Of course, his anxiety issues have been well-documented. Those issues are the likely perpetrator of his desire to leave New Orleans; he wasn't meant to be a guy who carried an entire franchise.
For that reason, he succeeded when the Saints brought in Deuce McAllister and when he transitioned to Miami and had Ronnie Brown by his side. This past season he was a good backup to Pro Bowl back Ray Rice in Baltimore.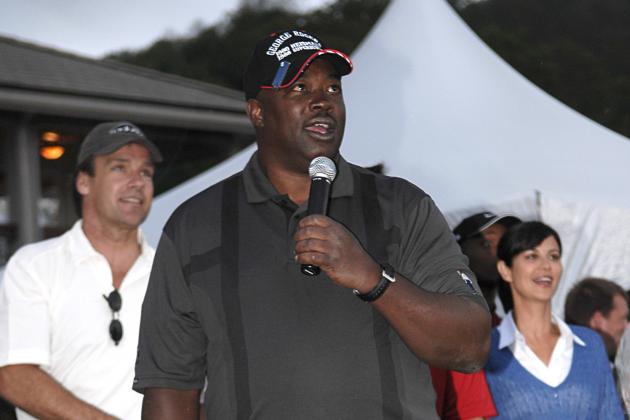 Steve Grayson/Getty Images

George Rogers is one of the players who had unfair expectations placed on him due to his being a Heisman Trophy winner and the No. 1 overall selection of the Saints. In his rookie campaign, Rogers led the league in rushing, was Rookie of the Year and earned a Pro Bowl bid.
Unfortunately for Rogers and the Saints, his inaugural campaign was his finest as a pro. He never again reached the heights he knew as a college player and NFL rookie.
Rogers had some success after moving onto the Washington Redskins, but overall, his career never reached the heights expected of it.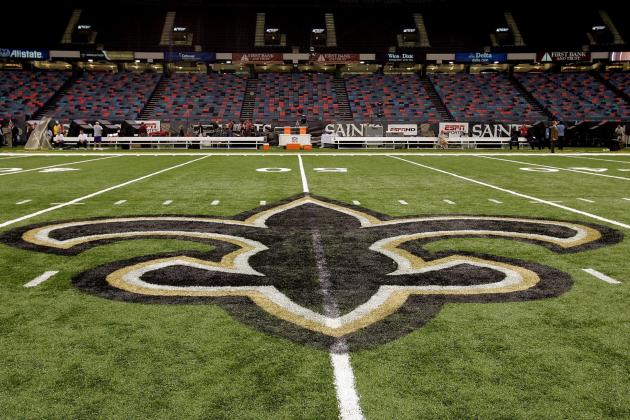 Ronald Martinez/Getty Images

Here are Lindsay Scott's career numbers: 69 receptions for 864 yards and one touchdown.
Granted the NFL has changed a ton, but for four total seasons it wouldn't have been unrealistic to think the hero of the Georgia-Florida game in 1980 could have made a larger impact.
Maybe he too is the victim of not playing in Sean Payton's pass-friendly system. If he had, Scott may have put those numbers up in one season.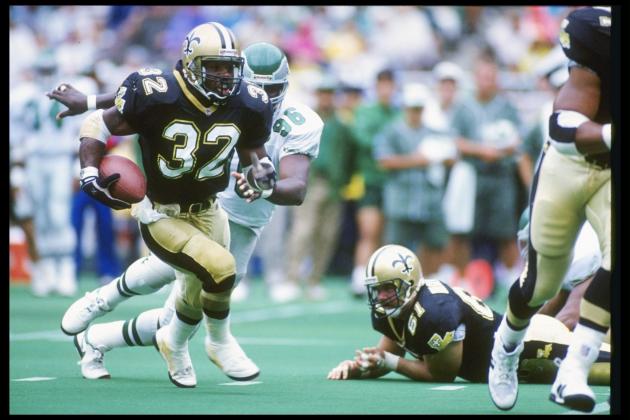 Getty Images/Getty Images

By the time Vaughn Dunbar was drafted in 1992, the 21st selection was a fairly high spot to be drafted as a running back. He was the second running back selected in that draft (it should be noted the first round from that draft was largely unimpressive; there probably isn't a Hall of Famer among the group unless Chester McGlockton somehow finds his way there someday).
Dunbar played only four years in the league—three of them with the Saints—before being taken in the Expansion Draft by the Jacksonville Jaguars in 1995. He played one season in Jacksonville.
For his entire career, Dunbar played in 39 games, starting just 14 of them. He totaled fewer than 1,000 yards rushing and scored just five touchdowns. He returned kicks as well, but never made a tremendous impact in that area of the game, either.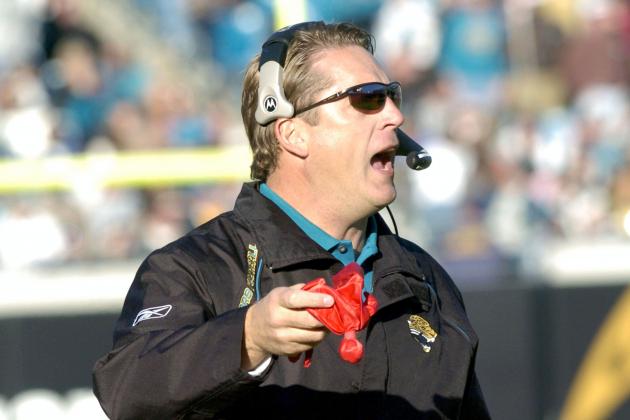 A. Messerschmidt/Getty Images

Why do I show a picture of Jack Del Rio with Alvin Toles? Well, namely, the Saints expected Toles to play at least as well for the Saints as Del Rio did with the Vikings.
Instead, Toles was mostly unable to crack a lineup nicknamed the "Dome Patrol," featuring Sam Mills, Pat Swilling, Vaughn Johnson, and Ricky Jackson.
Toles' lack of impact is understandable, and it's for that reason he isn't the first player on this list. But a player selected 24th overall should make some kind of impact in his career at some point, even if it's with a different team.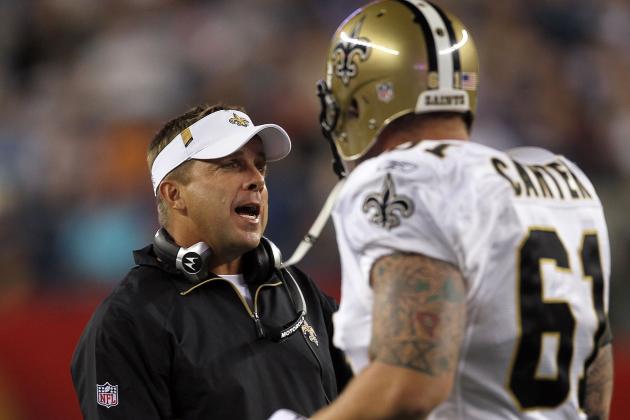 Jim Rogash/Getty Images

Joe Campbell played four seasons for the New Orleans Saints, but only one of those was a full season. Of course, statistics are difficult to come by for players playing before 1982 on the defensive side of the ball.
Nonetheless, he has just two fumbles to his name. And the lack of games he in which he played seems to indicate that Campbell did little to make a name for himself in the NFL.
If Sean Payton had coached Campbell, it is quite possible he would have simply ignored him as he walked right by him, the way he is in this picture.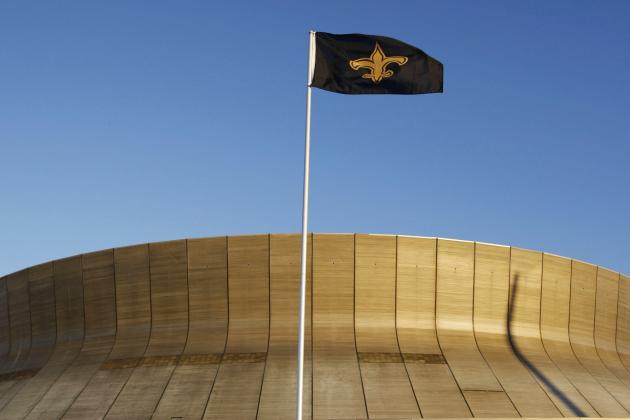 Chris Graythen/Getty Images

One constant in the Saints' organization has been the fleur-de-lis. It has always been the mark of a franchise seeking out hope.
The Saints were hoping when they drafted Rick Middleton from The Ohio State University that he would help bring some stability to a defense still seeking out an identity.
Instead, Middleton played only five seasons—just two of them with the New Orleans Saints. His career impact was one fumble and a couple kick returns.
Needless to say, Middleton didn't embody the fleur-de-lis the way the Saints were hoping he would.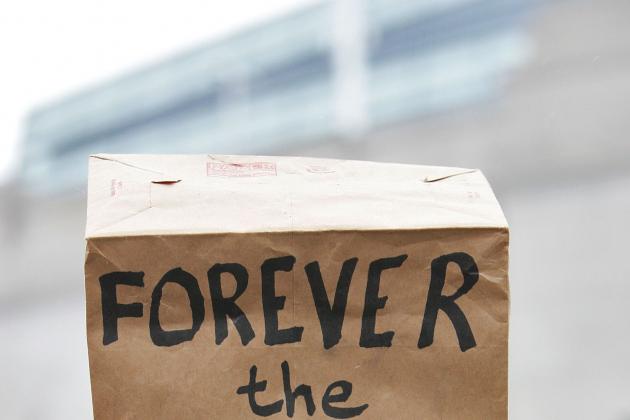 Al Bello/Getty Images

Just two years after going to Ohio State and coming out unsuccessful with linebacker Rick Middleton, the Saints returned there in the first round, taking offensive tackle Kurt Schumaker—a key player in the Woody Hayes' three-yards-and-a-cloud-of-dust offense.
The Saints were hoping Archie Griffin was aided as much by Schumaker as his own God-given abilities. Based on his pro career, there must have been some other answer, because Schumaker only lasted four years in the league, making just 13 career starts.
Schumaker was drafted around the time Saints fans began the tradition of covering their faces with paper bags, and calling their own team the 'Aints.
That's not exactly a legacy Schumaker or any of the Saints' draft busts are proud of.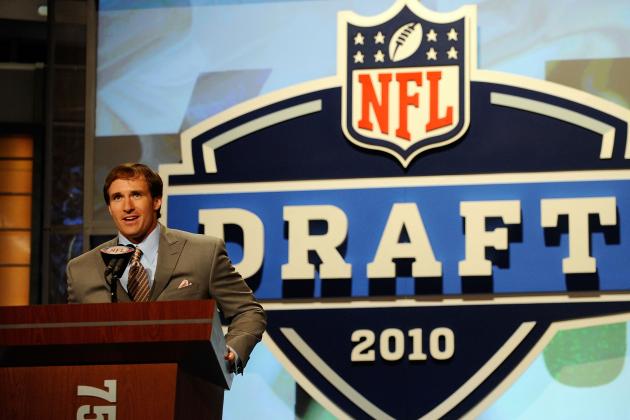 Jeff Zelevansky/Getty Images

Granted, in 1972 the NFL draft was not nearly the spectacle it is today. Mel Kiper had yet to emerge as some weird football nerd with the greased hair and annoying voice.
Heck, ESPN hadn't even been established yet.
That said, drafting a guard No. 8 overall in any draft would likely have been criticized by some New Orleans media and any national media that spent any time on the draft.
Needless to say, Smith never made a mark in the NFL. He played just two seasons in New Orleans, then moved onto the Atlanta Falcons where he only lasted two more seasons.
For a player selected at No. 8, everyone's expectations for Smith had to be much higher. Unfortunately, he did not live up to them.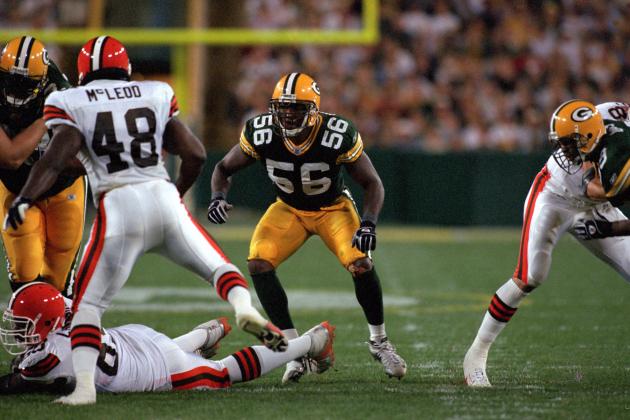 Jonathan Daniel/Getty Images
Not the same Kevin Hardy. But the Saints' selection from Notre Dame did play for the Packers at one point in his career.
Kevin Hardy never played a snap for the New Orleans Saints. For a first-round pick, the Saints obviously had greater expectations.
Teams are not surprised when a fourth or fifth-round pick never plays for their team. But a first-rounder? Whoever was in charge of personnel for the Saints in 1967 had to be upset about this selection just a few short years later.
Hardy went on to play four seasons for the 49ers, Packers and San Diego Chargers, but never did anything of note.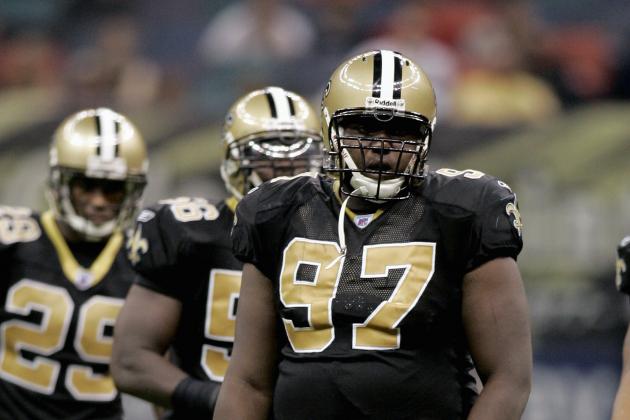 Chris Graythen/Getty Images

When you're the No. 6 overall selection in the NFL Draft you're definitely expected to last in the league longer than four seasons.
For his entire career, Sullivan found himself to the quarterback 1.5 times. That's certainly not what the Saints had in mind when they took him from Georgia, where Sullivan was a star for a very good Bulldogs team.
Even worse, he had just 77 tackles of any kind, with three passes defensed and one forced fumble. When Sean Payton arrived in 2006, one of his first acts of business was getting rid of Sullivan.
That should tell you everything you need to know. Sullivan was a huge bust.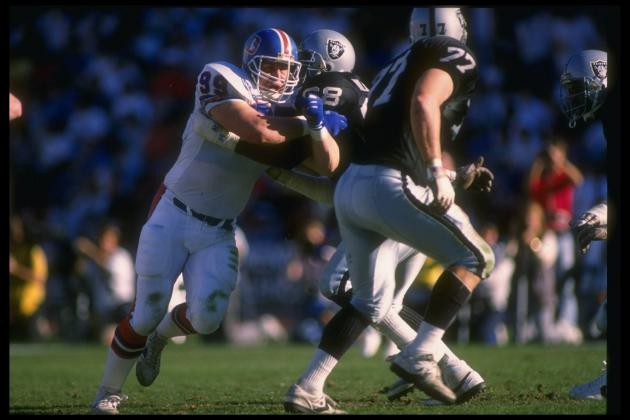 Mike Powell/Getty Images

Shawn Knight played just one season for the New Orleans Saints before moving onto the Denver Broncos for another season, then one more in Arizona with the Cardinals. In total, he played three NFL seasons.
For an 11th overall selection, that's hardly the type of career one would expect. For that reason, Knight is the greatest draft bust in New Orleans Saints history.