2011 Oscar Nominations: The Best Sports Films of the Year
January 24, 2012

As we reach the heart of the annual awards season in the entertainment industry, the great movies will separate themselves from the rest. 
With the announcement of the nominees for the 84th installment of the Academy Awards expected tomorrow, it is time to look back at the sports films that were released in 2011. 
Some of the sports stories that made their way into movies last year may be up for Best Picture or other major awards, while others are just feel-good stories that anybody could enjoy. 
Regardless, 2011 was a great year for sports on the big screen.
"Moneyball"
"Moneyball" tells the story of Oakland A's General Manager Billy Beane during the 2002 MLB season and how his organization's use of sabermetrics changed the game of baseball for good. 
An All-Star cast headlined by Brad Pitt as Billy Beane, Jonah Hill as his young assistant Peter Brand (based on Paul DePodesta) and Philip Seymour Hoffman as A's manager Art Howe make this film a must-see.
Nominated for four Golden Globes including Best Picture, Best Actor in a Leading Role and Best Actor in a Supporting Role, this movie is a true homage to Michael Lewis' 2003 book of the same title.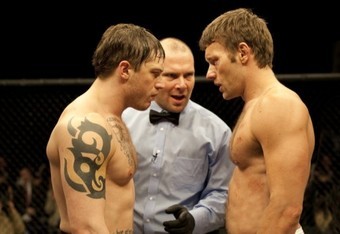 While "Moneyball" does get boring at times due to a rather vague plot, it is well-made and I would recommend it to any fan of the game of baseball.
"Warrior"
"Warrior" was probably the most surprising movie of the year. At first glance it looked exactly like the Academy Award-winning film "The Fighter" from a year ago, but it quickly took on a reputation of its own.
The film covers the lives of two MMA fighters, Brendan and Tommy Conlon, who had gone their separate ways. The younger of the two, Tommy, returns home to be trained by his alcoholic father. Meanwhile, Brendan sets out to make a comeback to the sport in order to provide for his family. The two brothers eventually reunite, but they are fighting on opposite sides of the ring.       
Tom Hardy plays Tommy, Joel Edgerton plays Brendan and Nick Nolte plays their father. While "Warrior" is probably not going to be nominated for Best Picture, Nolte has received a lot of praise for his role in the film.
I would not just advise any sports enthusiast to check out this film, but I would recommend it to anyone who is looking to be entertained.