2012 NFL Free Agents: 5 Wide Receivers San Francisco 49ers Should Target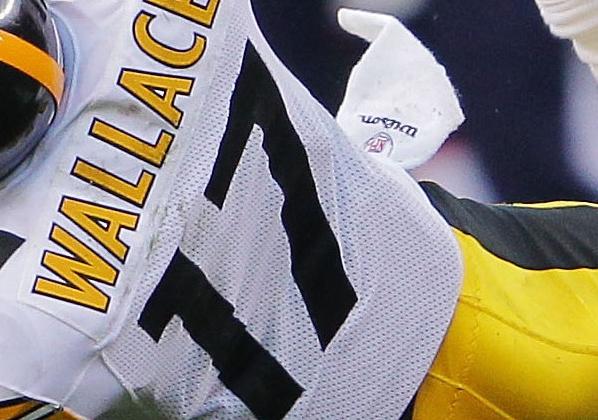 Doug Pensinger/Getty Images

Wes Welker and Deion Branch of the New England Patriots. Marques Colston and Robert Meachem of the New Orleans Saints. Mike Wallace and Jerricho Cotchery of the Pittsburgh Steelers.
Early Doucet of the Arizona Cardinals. Dwayne Bowe of the Kansas City Chiefs. Reggie Wayne of the Indianapolis Colts. Brandon Lloyd and Mark Clayton of the St. Louis Cardinals. Mario Manningham of the New York Giants. Doug Baldwin of the Seattle Seahawks.
It's a great time to be shopping for a free-agent wide receiver.
And the San Francisco 49ers should be urgently scanning the marketplace.
The Niners have achieved their remarkable success this season absent a marquee wideout. Joshua Morgan has been hurt. Braylon Edwards is gone. Michael Crabtree and Ted Ginn, Jr. are works in progress. Kyle Williams and Brett Swain are promising but still young.
With quarterback Alex Smith's fast-growing ability as a passer, the 49ers need a genuine game-breaker to complement their strong tight end play from Vernon Davis and their powerful running game.
Out of the cornucopia of available wide receivers this year, here are five players San Francisco should be thinking about. Some of the names may surprise, but I based my selections on productivity (for instance, yards per catch and first-down efficiency) and not just being the go-to in a pass-happy offense.
As always, tell me what you think.
Begin Slideshow

»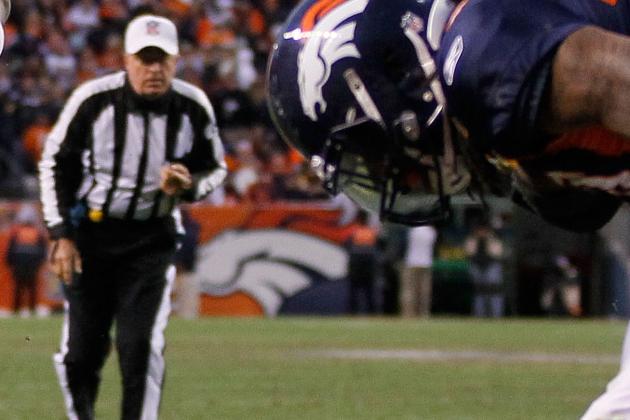 Jeff Gross/Getty Images

Wallace, the third-year man from Mississippi, is the player who made Hines Ward start to fade into the collective memory in Pittsburgh. In three years in the league, he's posted 3,206 yards in receptions, including 1,193 this season, and will be a starter in this year's Pro Bowl.
Wallace's average of 16.6 yards per catch this year is the highest of all free-agent WRs. He also converted a first down on 75 percent of his receptions. Averaging eight touchdowns per season (including a 95-yarder this year), he's a strong scoring threat who can add the long-ball dimension to the 49ers offense.
Wallace is a restricted free agent, meaning the Steelers would be allowed to match any offer he received. According to The Pittsburgh Tribune-Review, Steelers president Art Rooney II has said re-signing Wallace is a priority. Beyond that, however, the Tribune-Review also reports the Steelers are facing salary-cap problems.
All things considered, the Niners should at least pick up the phone and give Wallace's agent a call.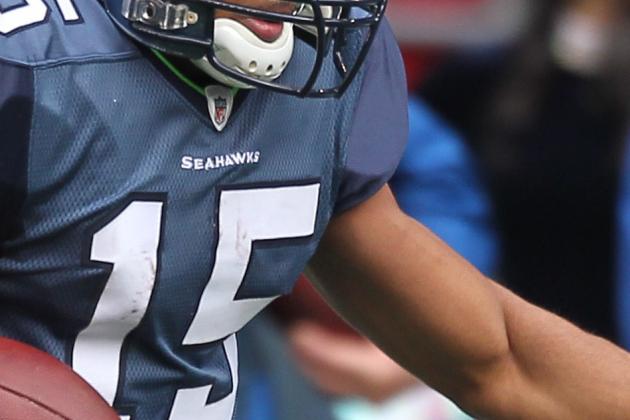 Otto Greule Jr/Getty Images

As reported in The San Jose Mercury News, head coach Jim Harbaugh lamented before the 49ers' second game with Seattle that the team should have drafted Baldwin. The rookie from Stanford has had a sensational year with the Seahawks, with 55 catches for 788 yards.
His average per catch was 15.5 yards, and his first-down percentage was 78.4 percent. Spurned in the draft, he signed a one-year deal with the Seahawks, who would be crazy to let him go. However, should insanity prevail next to Puget Sound, reversing the 49ers' mistake with Baldwin would be a great move.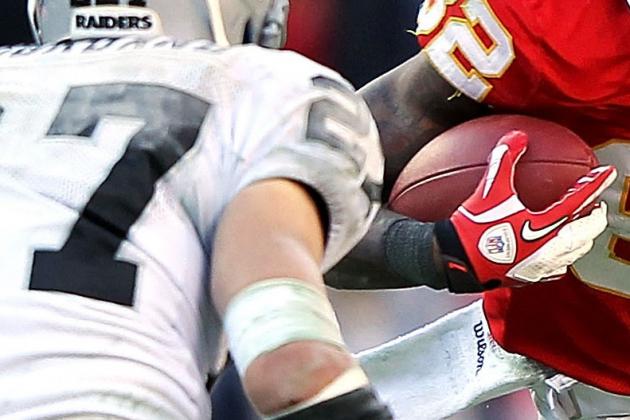 Jamie Squire/Getty Images

Bowe, an excellent player on a mediocre team, should be happy to flee Kansas City. In five years with the Chiefs, he has amassed 4,927 receiving yards and 36 TDs, including 15 scores last year (his best season statistically).
He has big-play capability, reflected in 19 catches this year for 20 yards or more and a 70.4 percent first-down completion percentage. I see Bowe as a clutch third-down receiver who can not only move the chains but also pick up more in the bargain.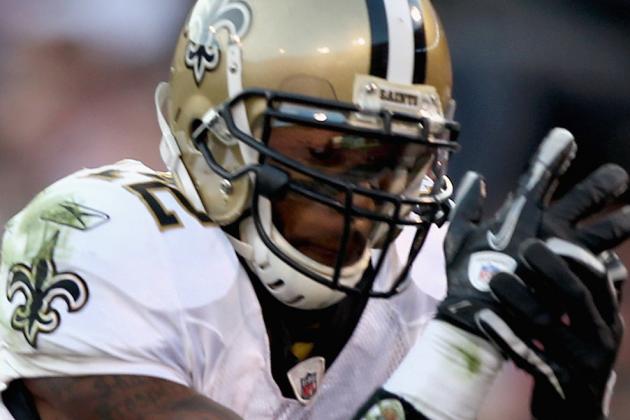 Jed Jacobsohn/Getty Images

Any 49er fan who doesn't recognize Marques Colston needs to check back in from Mars. He scored the Saints' second touchdown on Saturday, en route to 136 yards on nine receptions, and gave the 49ers secondary fits all afternoon.
It was the much the same for other opponents this season. Colston hauled in 80 catches for a career-best 1,143 yards, averaged 14.3 yards per catch and scored eight touchdowns.
Colston has limited big-play capability, but is another excellent possession receiver who can get open and make that critical catch.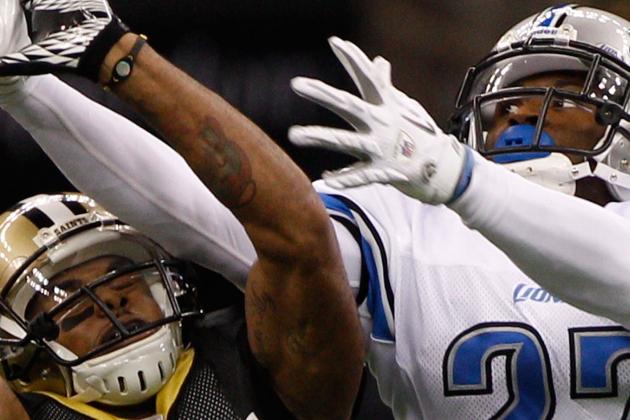 Chris Graythen/Getty Images

The five-year veteran from Tennessee had only 40 catches this year, but averaged 15.5 yards per reception. With a 67-yard touchdown this season, he has shown big-play capability. His first-down percentage is 72.5 percent and, like Bowe and Colston, Meachem is another player who can get open and get the yardage to keep a drive alive.