6 Players Under Most Pressure to Succeed in Conference Championships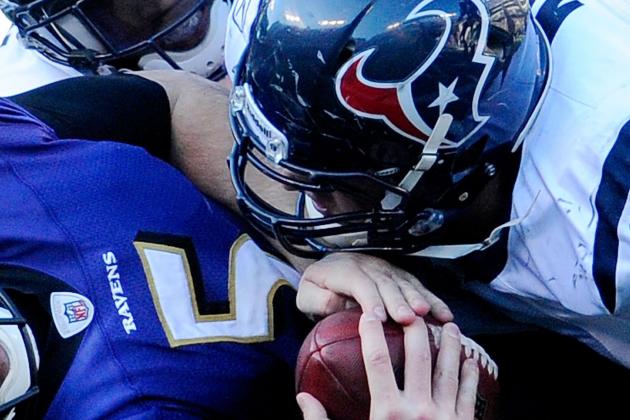 Patrick McDermott/Getty Images

After an exciting weekend of Divisional Round games we have the NFL's final four to look forward to coming up this weekend.
In both the Patriots versus Ravens and Giants versus 49ers there are several players who will be under the microscope and be expected to have big games.
Here's a few slides highlighting six players who will bear the added pressure to succeed in the 2012 NFL Conference championships.
Begin Slideshow

»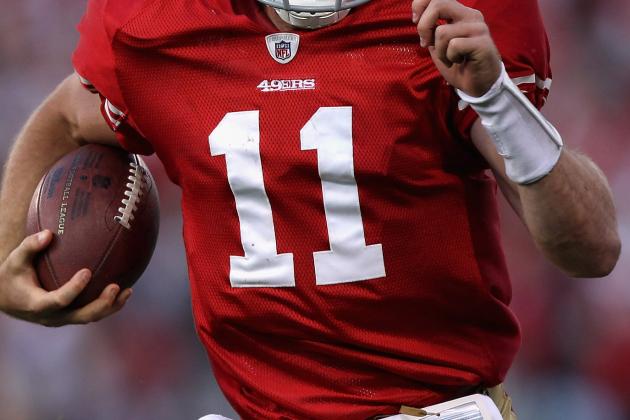 Jed Jacobsohn/Getty Images

Alex Smith is widely regarded as the most improved player in the NFL this season and his performance against New Orleans in the divisional round was just a microcosm of said claim.
The entire NFL family will be watching this former No. 1 overall pick and seeing if he has what it takes repeat his strong performance a week ago with another this weekend.
Against the Saints Alex Smith threw for 299 yards and three touchdowns, had a 103.2 quarterback rating and added another touchdown run as well.
Many believed that Alex Smith was just a few starts away from his career being an afterthought; he's proved us otherwise. Now it's time for Smith to succeed on the biggest stage with all the added pressure of being on the cusp of a Super Bowl.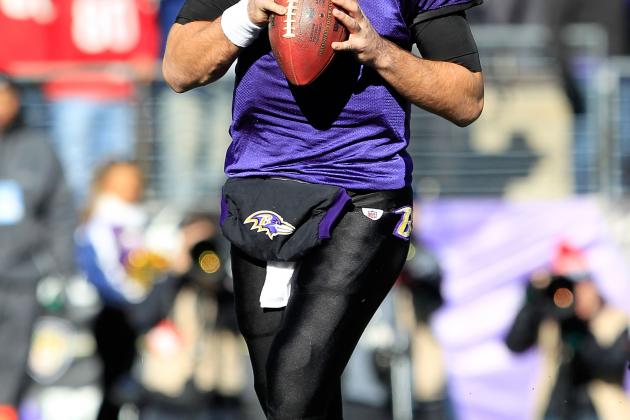 Chris Trotman/Getty Images

Time and time again we regard Joe Flacco as an elite quarterback in the NFL. Every time he makes us scratch our head.
Flacco didn't have a great day against the Texans in the divisional round completing 14 of 27 passes for 176 yards. He did throw for two touchdowns but crumbled in the pocket for five sacks.
There's no question that Flacco will be under more scrutiny than any other player playing this weekend and despite his 5-3 career playoff record he won't get credited if the Ravens win but will take all the heat if they lose.
Nature of the beast, Joe. Nature of the beast.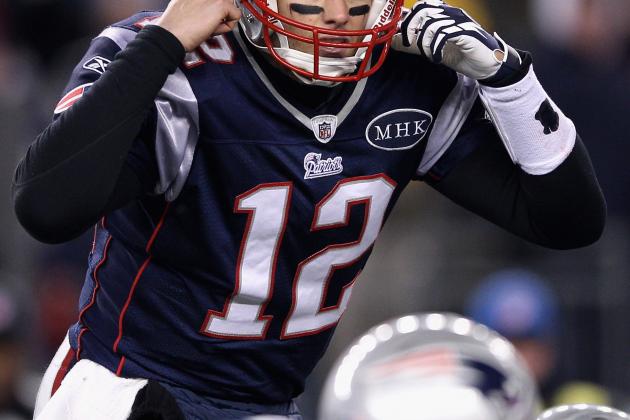 Elsa/Getty Images

Tom Brady rarely feels pressure. In fact, I don't know if he ever does feel pressure, but that doesn't mean the pressure isn't there.
Despite a strong showing from the Patriots defense against the Tim Tebow-led offense, they're still a weak unit. There's no hiding from it.
And while Playoff Tom may be calm, cool and collected, knowing that he'll have to outscore the other team by himself is a cause for concern.
Against the Broncos, Brady orchestrated a masterpiece. However, a Ravens defense with a healthy Ed Reed is a different animal.
Tom Brady plays with added pressures just like anyone else, he's just the best at masking that pressure and playing through it like it's absolutely nothing.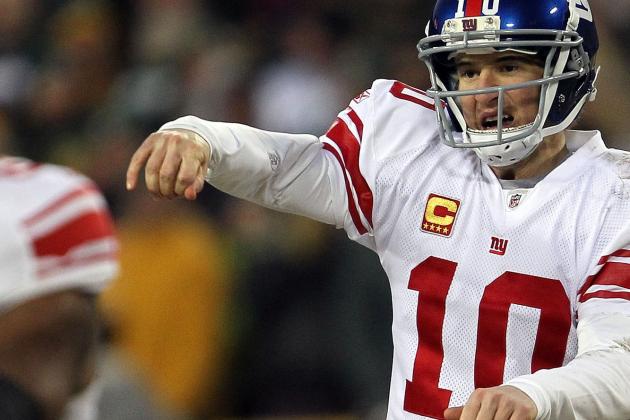 Jonathan Daniel/Getty Images

If Eli Manning and the Giants defeat the 49ers this weekend and he reaches his second Super Bowl, he'll have then been to as many as his brother Peyton.
Added pressure right there.
Not to mention we love to knock Eli because of the expectation of having Peyton as a brother.
Eli played well in his first matchup with the 49ers this season, throwing for 311 yards and two touchdowns. He also threw two interceptions and the Giants lost 27-20.
The pressure will be on Manning to lead his Giants to another Super Bowl and come out and repeat his performance against a red-hot 49ers defense.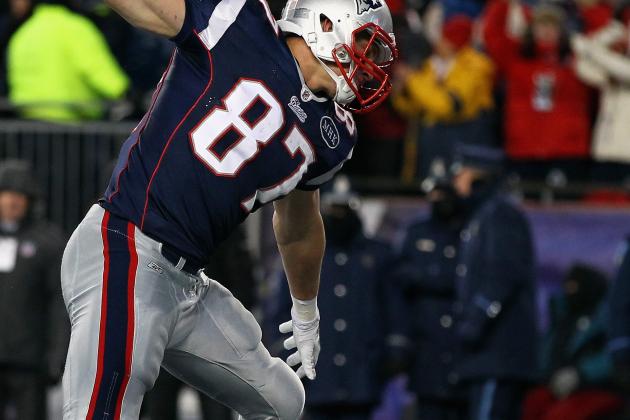 Al Bello/Getty Images

Gronk does because Gronk can—this guy is ridiculous.
Against the Broncos in the divisional round Gronkowski had 10 catches for 145 yards and three touchdowns—as a tight end.
I'm aware the Gronkowski has been doing this all season against all types of defense but there's just something about the Ravens defense in the playoffs.
It's one thing to put up video game numbers against safeties like Quinton Carter and David Bruton, but a completely different thing to do it against Bernard Pollard and Ed Reed.
Brady will need Gronkowski to be there in full form against this Ravens defense.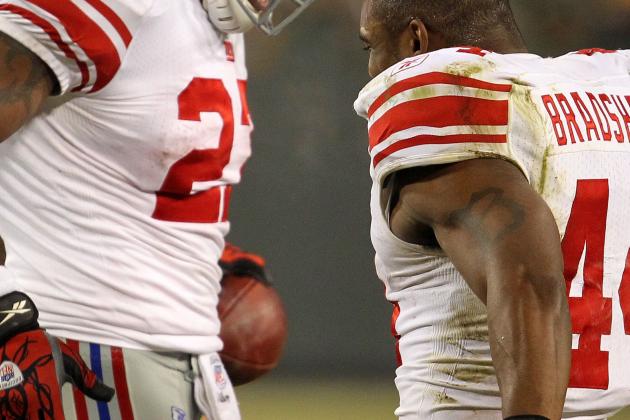 Jonathan Daniel/Getty Images

The Giants running game is a package deal because the offense is going to need all three guys to be on their A-game in order to do damage against the 49ers defense.
Against the Packers the trio only ran for 85 yards on 23 carries. That number needs to be better and there is going to an immense amount of pressure to improve upon those marks.
Eli Manning can't do it all, as the run game has be prevalent if the Giants want to win.
Ahmad Bradshaw was missing in the first game against San Francisco, so maybe his presence will make a difference but, nonetheless, the Giants running game will be under a lot of pressure to produce against the Niners.