2012 NFL Draft: 6 Realistic Options for the Arizona Cardinals at No. 13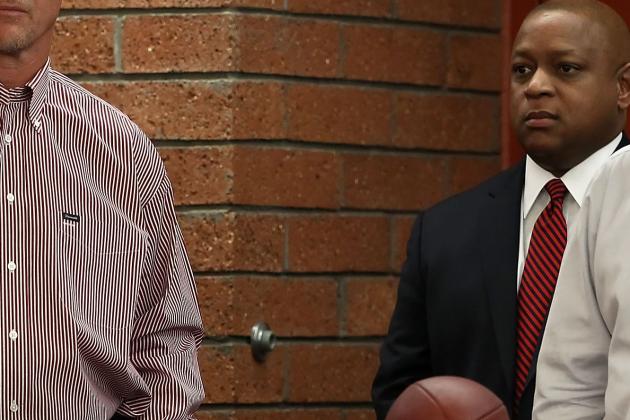 Christian Petersen/Getty Images

After starting the season with a 1-6 record, and on the way to another top five pick in the 2012 NFL draft, the Cardinals turned it around late in the season and won seven of their last nine names.
The Cardinals finished with an 8-8 record, and the No. 13 pick in the draft.
Although no team will purposely lose for a higher draft pick, the Cardinals may have hurt themselves in landing a top prospect in the 2011 Draft.
These are just some of the options that the Cardinals may take at No. 13, baring a trade up or down, of course.
Begin Slideshow

»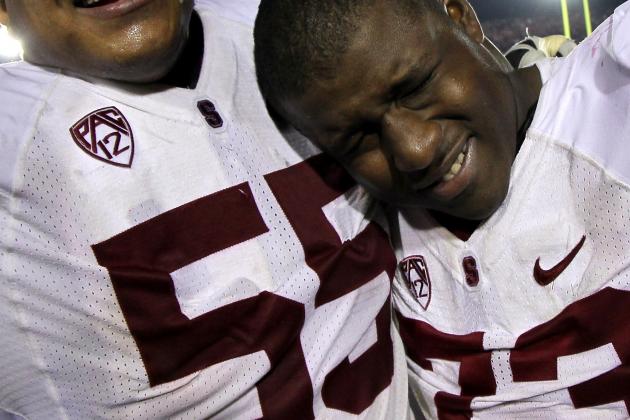 Stephen Dunn/Getty Images

USC Offensive Tackle Matt Kalil is the consensus number one lineman prospect in the draft.
But some, like Bleacher Report's own Featured Columnist Jon Dove, has Jonathan Martin rated higher than Kalil.
According to Dove, Martin has better foot speed, balance, technique, fluid movement and does an overall better job of protecting the passer than Kalil.
Martin has been called the anti-Levi Brown, and also comes with the reputation of keeping Andrew Luck on his feet and healthy for the last three years.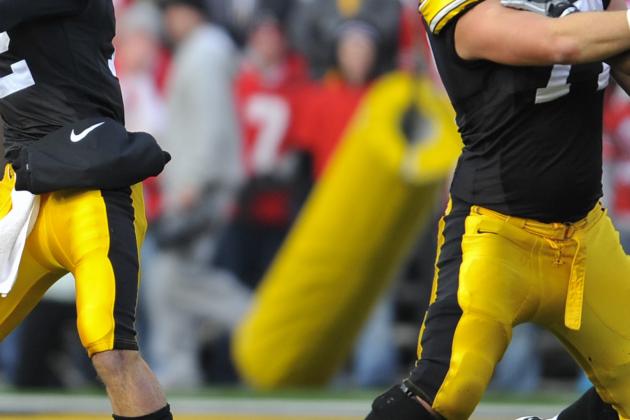 David Purdy/Getty Images

The Cardinals desperately need to upgrade their offensive line—that is a fact.
Levi Brown is clearly not getting it done at the Left Tackle spot, and the Cardinals must do something to improve their biggest offensive weakness.
Riley Reiff is a big prospect at 6'6'' 300 lbs, excels at run blocking and brings an intense attitude each and every snap.
He still has quite a bit of growing and learning to do. But that's why the Cardinals have Russ Grimm, right?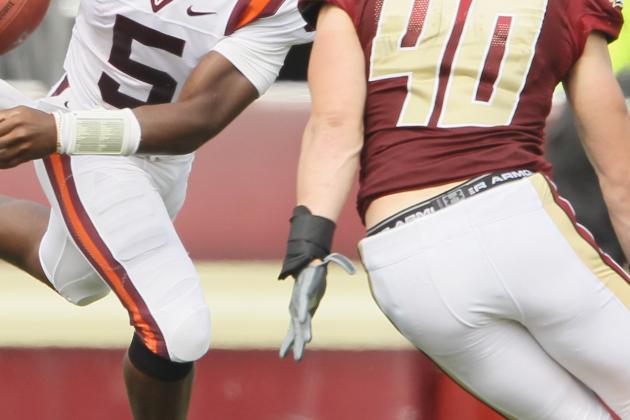 Elsa/Getty Images

The James Laurinaitis clone.
He has great size and strength, highly intelligent, a team leader and is a tackle machine.
His YouTube highlights also show him reading the offense and making pre-snap adjustments.
Although he may struggle a bit at the next level against Pro-Bowl Tight Ends and Running Backs, and isn't the fastest player on the field, he is an extremely reliable and fundamental tackler.
Although linebacker isn't the team's number one need, drafting Kuechly and putting him into the same linebacker group as Sam Acho, O'Brien Schofield, and Daryl Washington could give the Cardinals the best linebacking core in the NFC.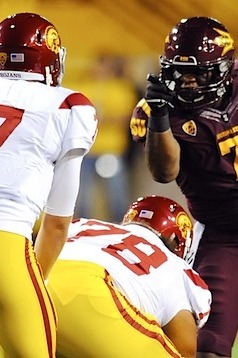 The local product from ASU, Vontae Burfict made a reputation of being a big-time playmaker.
He is all over the field and finds ways to get to the football.
Burfict also comes with the reputation of being overly aggressive, to the point where it is his major issue.
But Burfict has drawn comparisons to Ray Lewis, and that is a compliment in any light.
As it would be with Kuechly, adding Burfict to the Cardinals would give them the best linebacking group in the NFC.
He has been falling down draft boards and mock drafts as of late, but if he can reach his potential and keep the crazy in check, he really could be the next Ray Lewis.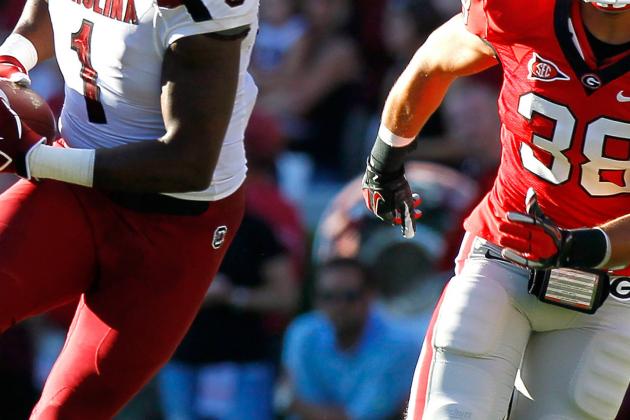 Kevin C. Cox/Getty Images

The Cardinals desperately need a number two receiver option.
Roberts isn't getting it done.
Doucet broke the hearts of Cardinals' fans when he dropped a wide open TD pass against Cleveland late in the game.
Jeffery is a big target who some Draft experts have as the number one receiver over Justin Blackmon and Michael Floyd.
He has drawn comparisons to Larry Fitzgerald. What Cardinals' fan doesn't want another Larry on the team?
He could be an extremely valuable asset and a good pick if the Cardinals go BPA.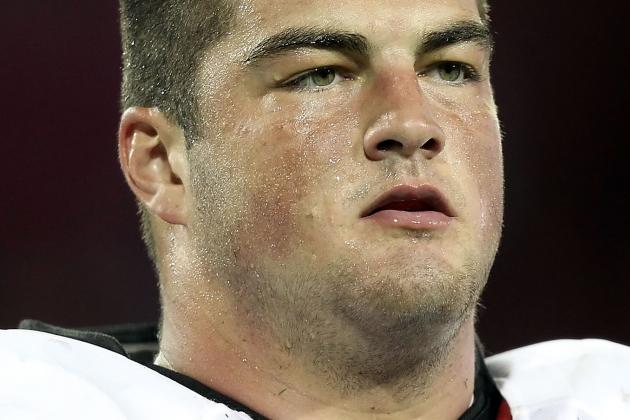 Christian Petersen/Getty Images

David DeCastro is the second Stanford lineman in this group.
DeCastro has been called the best interior lineman prospect of the last decade.
The 2011 Outland Trophy Award finalist is a tough-as-nails prospect that was an anchor on a Stanford line that had only allowed nine sacks
He excels at run and pass blocking, very natural in his movements, and a mean streak you could land a plane on.
Although the Cardinals need an offensive tackle more than an interior lineman, DeCastro may be too good to pass up, especially if Kalil, Reiff, and Martin and gone by No. 13.