5 NFL Players Who Will Be out of the League in 2012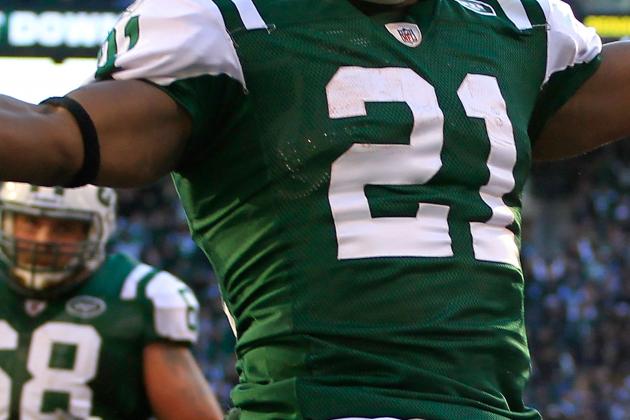 Chris Trotman/Getty Images

We're getting close to the end of the NFL season, the point in which a champion is crowned—and several players say goodbye to the game and their careers.
For many players who will retire following this season, the ending has already been written. There are only eight teams still playing, so more than a few players have already played their final down.
And there are those whose teams are still alive, allowing them to chase a ring and finish up on the highest of highs.
The following players have had successful careers, but whether their Lombardi dreams are still going or not, they will be hanging up their cleats once the season comes to a close.
I've tried this subject before, but the months that have passed since have revealed other players likely headed for retirement before next season. Here are a few of them.
Begin Slideshow

»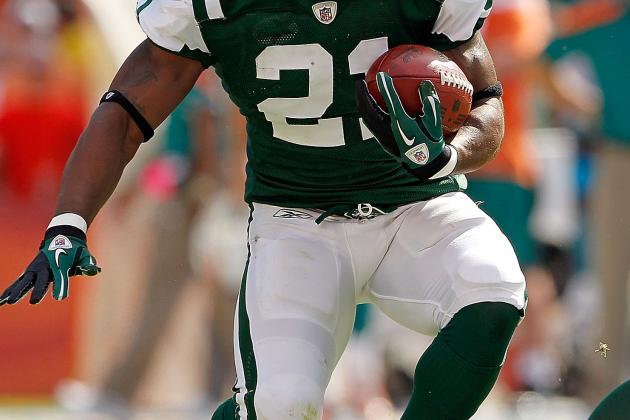 Mike Ehrmann/Getty Images

It's been a great career for LaDainian Tomlinson. Hall of Fame, even. One of the best of all time.
But all good things come to an end. And Tomlinson apparently thinks that time is sooner rather than later.
The writing's on the wall for LT. His yards have dwindled pretty consistently since 2006. His 75 carries and 280 yards this season were career lows, and his 3.7 yards-per-carry average was his second lowest since his rookie year. At 32 years old (33 in June), he has years of pounding as a franchise running back on his body.
He has nothing more to play for statistically, and with his 145 rushing touchdowns ranking second all-time, his place in history is assured. He still has a Super Bowl appearance missing from his resume, which he was hoping to address during his two years with the New York Jets.
Gang Green's implosion this year ended that pursuit, and given Tomlinson's comments, he may just not have the hunger to keep chasing the elusive title.
Tomlinson's a free agent after this season, and even if he decided against retirement, he could have difficulty finding a team with a need for a running back ancient by position standards. His comments suggest he's already begun the exit process anyway.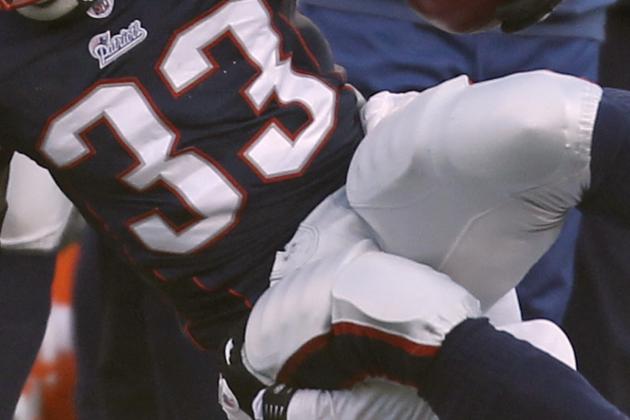 Winslow Townson/Getty Images

It was a surprise to see Kevin Faulk on the field this year. It would be a bigger shock to see him return next year.
An ACL tear was thought to be enough to end Faulk's career before this year, but the longest-tenured New England Patriot made it back and joined the active roster in October. He's been insignificant on the field this year, however, totaling 91 combined yards rushing and receiving.
He's been a valuable presence in the locker room, but it'll be harder to save a roster spot for Faulk next year if that's all he's able to offer. At 35 years old, Faulk's physical skill set has declined, and the leadership in the Patriots locker room has increased significantly since the disappointing 2009 season.
The Patriots love having Faulk on the team, but his role has eroded, and like Troy Brown in 2008 and Tedy Bruschi in '09, he'll take that in stride and leave with a slew of accolades.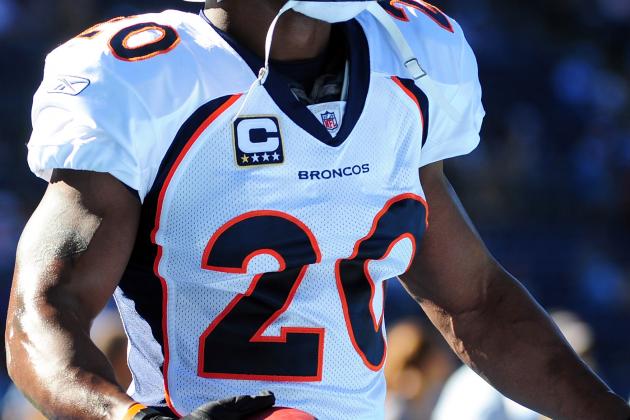 Harry How/Getty Images

It wasn't supposed to happen this way with Brian Dawkins. He's one of the most intimidating defenders and toughest players the game has seen, a leader as adept at motivating his teammates with emotional speeches as making receivers think twice about heading over the middle.
To see Dawkins kept off the field with a neck injury, especially as his Broncos team looks to extend an inspiring season, is a sad turn of events. But neck injuries are nothing to mess with, and this one looks like it could cost the six-time All-Pro his playing career.
Neck problems have hindered Dawkins' season, and his most recent injury, aggravated against Buffalo in Week 16, could be the knockout blow. Neck injuries force players to consider the rest of their lives. They forced cornerback Ellis Hobbs to retire at the age of 27. Denver fans might also remember former star linebacker Al Wilson, whose career was truncated by a neck injury suffered in 2006 at the age of 29.
Even if Dawkins were to get cleared for a return, he's a 38-year-old safety renowned for physical play. These issues don't go away. He's reported to be a long-shot to come back, and his age, style and fulfilled career will make it even tougher.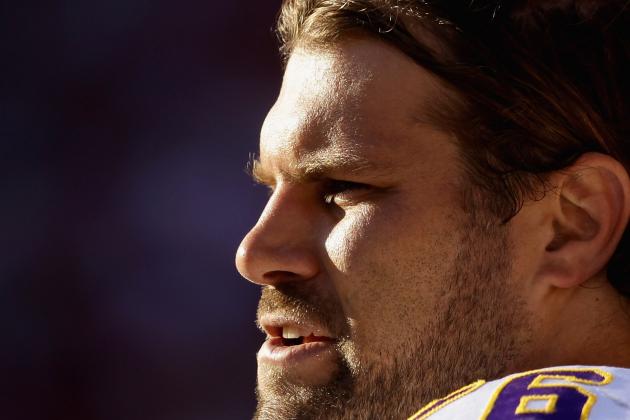 Ezra Shaw/Getty Images

Another star at his position, another career jeopardized by a dreaded injury. Steve Hutchinson's terrific run, which included seven All-Pro distinctions and a Super Bowl appearance, could be approaching its end.
The 34-year-old guard suffered a concussion in December, and has already started to contemplate retirement. Hutchinson faces the same dilemma Dawkins does: a long, distinguished career, combined with a medical situation that cannot be rushed or brushed off.
There's not much to come back to, either. The Vikings are stuck in full-fledged rebuilding mode, and Hutchinson still has a year left with the club on the seven-year contract he signed in 2006. To make matters worse, the club could ask for the once-highest-paid guard to take a pay cut to stay on the young team.
It's a situation Hutchinson might want no part in, and with a concussion haunting him, he'll likely walk away.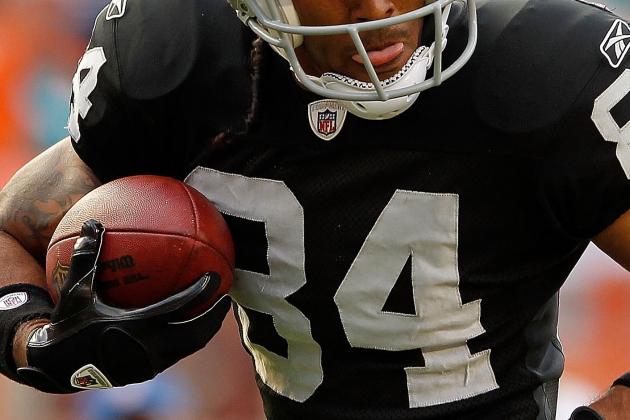 Mike Ehrmann/Getty Images

The grounds for a rejuvenation were there. T.J. Houshmandzadeh was on an Oakland Raiders team with playoff hopes, and the man throwing passes was none other than Carson Palmer, whom Housh had teamed up with to form a connection good enough to send both players to Pro Bowls between 2005 and 2007.
But the magic wasn't there. Houshmandzadeh caught only 11 passes in nine games with the Raiders, and he was held without a catch in four of the last seven games as Oakland played itself out of the playoff race.
Houshmandzadeh became a vagabond after his final year in Cincinnati in 2008. He bounced around from there to Seattle, then to Baltimore and then to Oakland, lasting a season at each place. Now he'll bounce out of the league, an aging possession receiver who's lost the ability to beat coverage.
Houshmandzadeh has had difficulty grasping the nature of his decline, complaining when his tenure in Seattle and Baltimore didn't pan out. Unhappy receivers don't make for popular targets among NFL coaches not named Rex Ryan, and the market is even smaller when that attitude comes with a disappearing skill set.