Theo Epstein Is Making Changes to Improve Chicago Cubs 2012 Season Prospects
January 6, 2012
Denis Poroy/Getty Images
How do you like Theo Epstein now?
After kicking off his Chicago Cubs tenure with two low-key acquisitions in outfielder David DeJesus and third baseman Ian Stewart, Epstein has shifted personnel moves into second gear now—dumping volatile Carlos Zambrano and adding young, slugging first baseman Anthony Rizzo.
At this rate, Cubs fans can dream that maybe Epstein can keep the magic rolling and dump Alfonso Soriano on some AL team needing a designated hitter, trade Ryan Dempster for a top pitching prospect and trade Marlon Byrd for more pitching depth.
It probably won't happen, but it's not out of the realm of possibility, either.
And even if none of those moves happen, Epstein has already done quite a bit.
Epstein's surgery on the Cubs
Let's see. He has:
upgraded the outfield defense with DeJesus
upgraded the defense at third base with Stewart
resolved the black hole at first base for the long term with Rizzo
added a couple solid young starting pitchers in Travis Wood and Chris Volstad
subtracted the volcano named Carlos Zambrano
stockpiled a few extra rotation and bullpen arms
added depth in the minor league system (esp. with Dave Sappelt)
balanced the team with lefties in both the batting order and the pitching staff
not wasted money on long-term contracts to future Alfonso Sorianos

With stronger defense, more youth, more depth and less reality TV drama, the Cubs are starting to look like a team I can enjoy watching.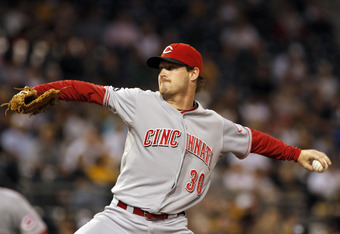 Justin K. Aller/Getty Images
In contrast, I swore at the beginning of the season I wouldn't pay a cent to step foot in Wrigley Field, knowing the team would be really bad.
As the police like to say at a crime scene, "Nothing to see here, people. Move along." Wrigley was the crime scene, and there indeed was nothing worth seeing.
A few others agreed: Attendance was down for the second consecutive season, and there were even more empty seats in the stadium compared to the announced attendance totals.
This season feels different. The team is starting to bear Epstein's fingerprints: Instead of aging and bad, the Cubs look young and promising. 
Skeptical?

Some may scoff and say this team still won't be competitive, and that may be true, but I also wouldn't be so quick to discount the possibility of a quick turnaround that Epstein has said is possible.
Want a real-life example of the possibility?
The Tampa Bay Rays had just come off a 66-96 season in 2007. New Rays GM Andrew Friedman made a lot of mostly unheralded acquisitions, so come spring training, no one expected the Rays to be competitive. Yet, the Rays finished the 2008 campaign 97-65, beating out the mighty Yankees and Red Sox to win the AL East and making it to the World Series.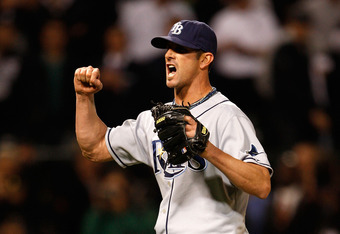 Jamie Squire/Getty Images
Can the Cubs be the 2012 version of the 2008 Rays?
Let's just say Wrigley is no longer a crime scene. They'll be more competitive than you think, and they'll be more enjoyable to watch.
I'll be looking for tickets this season.
Your turn
Optimistic about the upcoming season, or pessimistic? Will you be going to Wrigley this year?