Fantasy Baseball 2012: 10 Keys to a Successful Draft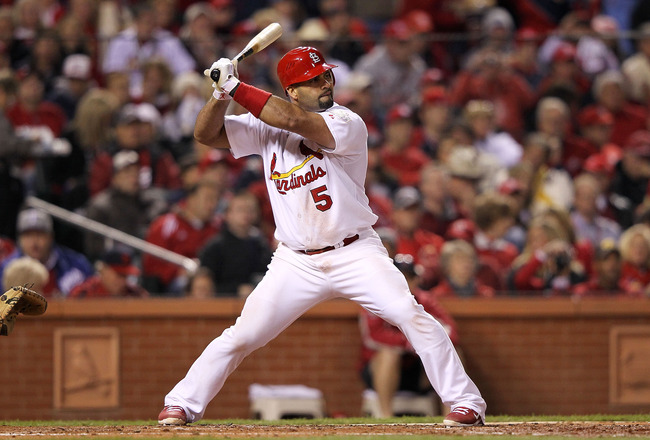 Jamie Squire/Getty Images
This could be the biggest mistake of an article I have ever written.
Not because I am afraid of negative feedback. Not because it lacks quality.
None of those reasons.
You see, my father and friends are some of my most consistent readers on here. They're also the rabble that makes up my yearly fantasy league, The Irwin Classic. Our league is heading into its fifth year and each year I have been into the playoffs (while winning it all twice).
And now, I'm going to give away my trade secrets.
It can only make the competition stronger and the league more fun, though.
So back to the matter at hand. No matter what kind of fantasy league you are in, there's an obvious amount of importance placed on the draft. On draft day, you are essentially creating the foundation for the rest of your fantasy season.
The following slides are a list of the top 10 strategic keys that could give you the best draft class of your league.
*Our league is a head-to-head weekly points league so that's where my examples will come from. However, the tips are universal and can aid anyone come draft day.
10. It Never Hurts to Pay Attention to Age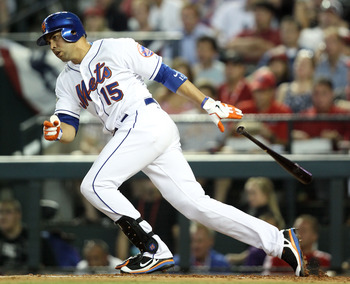 Christian Petersen/Getty Images
Many disagree with this strategy, but it's certainly helped me with my fantasy drafts.
As a rule of thumb, I try to never draft a player over 30. This isn't always the case. When it comes to Roy Halladay and Albert Pujols, I can make exceptions.
For the most part this strategy is less about value and more about preventing frustrations. Injuries drive me crazy in fantasy baseball and none are more prone than those players heading up and over the hill.
Another reason this tip helps is because once players hit a certain age, it's safe to say that their development is over. This fine line is generally around 27 years old. Your best chance for a breakout player is always going to be the young gun.
It's one of the more lenient keys, but still an important one to pay attention to come draft day.
9. Pay Attention to Prospects, but Not Too Much Attention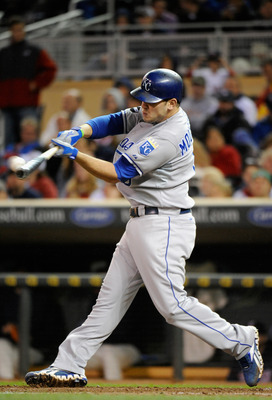 Hannah Foslien/Getty Images
Prospects are one of the best ways to find late-round value. They can fill gaps in any teams lineup and anchor a rotation.
But for every Jeremy Hellickson and Eric Hosmer, there's a Mike Moustakas and Michael Pineda.
It is really easy to get caught up in prospect lists and the hype revolving around players. I mean, who could resist Jason Heyward in 2010? Probably the same people who couldn't resist Clay Buchholz in 2008.
Sometimes with prospects it's better to avoid them on draft day and wait things out. This is a particularly potent strategy when it comes midseason call-ups.
Every season there are players who look like sure things in Spring Training, but they end up getting sent back to the minors to start the season.
If you can draft said players in the late rounds without sacrificing crucial lineup space, then it's a good move. If you have to reach for a prospect when your starting lineup isn't even filled out, though, then you're banking a lot on that player starting the season in the Majors.
Drafting prospects in the later rounds can be a saving grace for any fantasy team, but if those prospects require too early of picks, then it's better to take a wait-and-see strategy.
8. Never Reach for Closers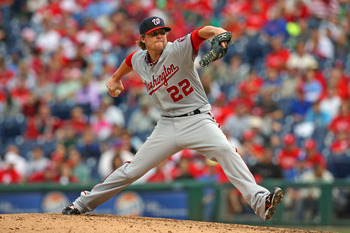 Hunter Martin/Getty Images
The top three fantasy closers of last season were Craig Kimbrel, John Axford and Drew Storen.
Heading into the season, I doubt anyone had pegged these three to have the seasons they did. And therein lies the beauty of the closer.
A closer's main value comes from saves, but there's no way to project how many games they'll actually close.
Jonathan Papelbon had a great season last season, but because he played for the Boston Red Sox (a team that saw the fifth-fewest save situations in 2011) he only compiled 31 saves last season. Meanwhile, the offensively inept Atlanta Braves won games through pitching (they had the most save situations), allowing Rookie of the Year Craig Kimbrel to gain 46 saves.
In 2010, Boston saw the third-most save situations, whereas the Braves saw the fifteenth-fewest.
Closers are a part of fantasy baseball, but you should never forget how little of a part they actually play. Saves are an important stat, but there is no way to project how many save opportunities a pitcher will get.
One of the best strategies on draft day is to wait to pick closers. Their stats are impossible to project and that leaves their value hanging in the air.
7. Take Caution When It Comes to a Catchers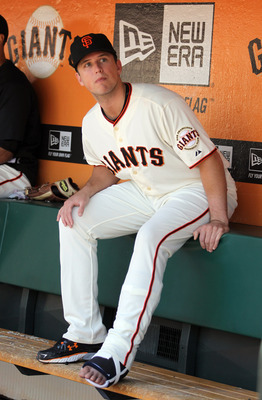 Ezra Shaw/Getty Images
Joe Mauer won the American League MVP in 2009 after he hit .365/.444/.587 with 28 home runs and 96 RBIs (all career highs).
Buster Posey took home the 2010 National League Rookie of the Year after he hit .305/.357/.505 with 18 home runs in only 108 games.
Here comes the second half of the story.
As legend goes, before 2009 Joe Mauer had one of the most coveted power swings amongst all catchers. However, the power had never manifested itself until his MVP season. Come 2010, Mauer's power was stolen away by the baseball gods of old.
In the last two seasons, he's only combined for 12 dingers.
Posey's story is well documented. Expectations were incredibly high for the young catcher in 2011. After playing in 45 games, Posey was caught in an ugly home plate collision. As a result, he suffered a broken fibula and torn ankle ligaments.
Both of these stories proved tragic for fantasy owners. Mauer's 2009 season was so good he was propelled into the first round of many fantasy drafts. Expectations for Posey were so grand that he became a fourth-/fifth-round value in most drafts.
In the end, fantasy owners got burned by both these players, only proving that catchers don't deserve early-round picks. My personal take is to never pick a catcher before the 10th round (I was able to nab up Carlos Santana in the 10th round and he was the best head-to-head catcher in 2011).
6. Use Sleepers to Combat Position Scarcity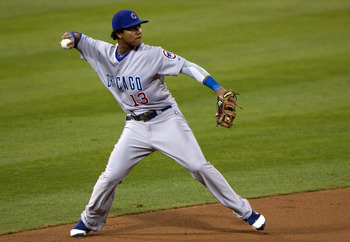 Kent Horner/Getty Images
Position scarcity, the dirge of all fantasy teams. I'm a firm believer that's it's blown out of proportion.
Scarcity is a real thing, but it's not all that terrifying. One of the best ways to fight it is sleepers and low-risk, high-reward picks in the later rounds.
There are certainly top-tier talents at each position, but sometimes you just have to take a risk and let it ride. This is especially prudent when it comes to positions with less depth.
This year's draft class is a particularly deep one when it comes to infield positions. Some of your best fantasy bargains could come from Dustin Ackley and Brett Lawrie, both projected for the later rounds and both filled with sleeper value.
On draft day, don't freak out about a scarce position. Do your research, have your list of sleepers and if need be, roll with one.
5. Be Wary of Taking a Pitcher in the First Round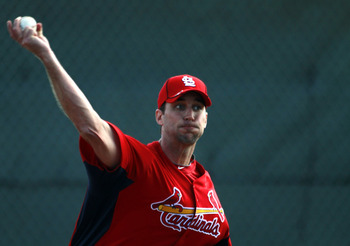 Marc Serota/Getty Images
This argument has been well beaten into the ground, but I'm an avid believer.
The most popular argument is injury risk. It's overstated, but true. Tommy John surgery, shoulder strains, pulled hamstrings, torn muscles, pulled muscles... do you see where I'm going here? Pitchers are the most injury-prone players of baseball.
True, there are some beasts out there who seem to go 30-32 starts per season with no problem. But, that's more the exception than the rule.
Felix Hernandez and Roy Halladay were the best two pitchers of 2010. They both became first-round talent entering 2011. However, Halladay was only the third-best pitcher of 2011 (usurped by Justin Verlander and Clayton Kershaw), while Hernandez was only the 15th-best.
Starting pitching isn't as inconsistent as relief pitching. Projecting stats is a lot easier than predicting who the save leaders will be, but starting pitching is still a lot more inconsistent than positional players.
In fantasy baseball, there's no reason to pick a starting pitcher in the first round. Pitcher value is mired in injury risk and slight inconsistency, something no one wants in their first pick of the draft.
4. Never Underestimate Late-Round Value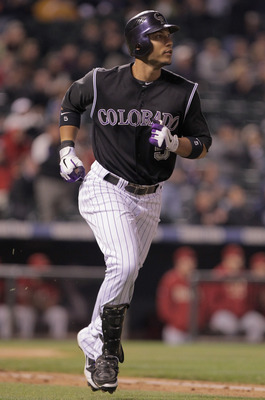 Doug Pensinger/Getty Images
The picture is a little outdated, but let me explain.
Carlos Gonzalez didn't have his best season in 2011, but if you think back enough, you'll remember that he was unheard of before 2009.
In 2010 fantasy drafts, Car-Go was one of the most popular late-round picks. His average draft position ranged from about 10-12. I was able to get him in the 11th round of our league's draft.
In return for their faith, Gonzalez rewarded fantasy owners with a .336/.376/.598 season coming four stolen bases shy of a 30-30 season.
The moral of the story? Late-round value is everywhere. If you like a late-round player than have faith in them. You never know who will or will not pan out, but taking chances in the later rounds is the best way to solidify your fantasy team foundation.
Do your research. Look into sophomore slumps, freshmen struggles and injury history. These categories can help you find some of the best bounce-back/breakout candidates. Those types of players often slip into the later rounds where they're ripe for the pickin'.
3. Have a Plan on Building Your Rotation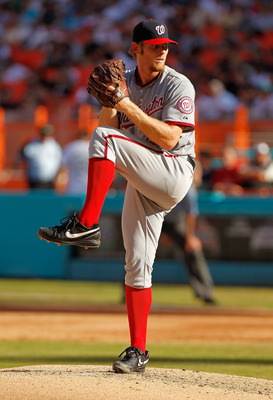 Mike Ehrmann/Getty Images
Breakout seasons can happen at any time, but they're much rarer amongst starting pitchers than positional players. That's why it's important to put more weight on drafting your rotation than drafting your lineup.
One of the best strategies to drafting a rotation is simple: Have a plan. This doesn't just mean who to draft and who not to draft, but when to draft. This is the formula I try to follow each season.
Step 1: Pick two pitchers within the first five rounds. These are generally when the aces start drying up. In the MLB, the best rotations have a solid one-two punch, and that's no different in fantasy baseball. Forget sleeper candidates here, go for the sure-thing aces (use the 200-200 rule: 200-plus innings and 200-plus strikeouts).
Step 2: Have at least three pitchers by the 10th round. Late-round value is great, but that doesn't mean you should sacrifice solid early-round quality. I never like to head into the later rounds without three solid starters.
Step 3: Round out your rotation with young high-upside pitchers. This is where you're taking your most risk, but it could also be where you receive some of your best bargains. Last year I took Brandon Morrow and Brian Matusz... not the best duo. Two seasons ago, though, I was able to land Josh Johnson in these later rounds.
I'm not saying my three steps are the best, but they've certainly helped me in the past. You don't have to follow my plan, but come draft day you should certainly have one of your own.
2. Draft the Best Player Possible in the First Round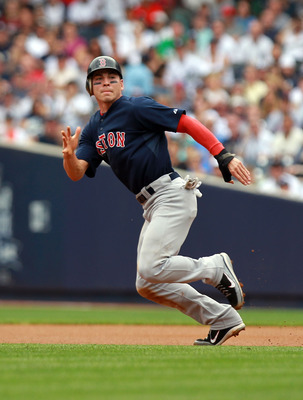 Nick Laham/Getty Images
Last season there were only 18 players to post over 600 points. None were catchers or shortstops, one was a second baseman (Ian Kinsler) and one was a third baseman (Jose Bautista). However, if you looked back at the first rounds of most drafts you'd see names like Hanley Ramirez, Troy Tulowitzki, Robinson Cano and Evan Longoria.
When it comes to the first round, you should be taking the best player possible. True, position scarcity does factor into fantasy baseball, but there are so many ways to plug those holes without sacrificing value.
Your first-round pick should be your best pick. It should be a player who is consistent and lacks major injury or age issues. At the end of the draft, you should have enough faith in your first-rounder to say without a doubt he'll be one of the top-10 best players by season's end.
Position scarcity shouldn't be completely ignored, but the first round is no place to focus on it.
Take the best no matter what. In 2011, that probably means landing a first baseman or outfielder. I know those are two of the deepest positions, but who cares. Would you rather have a 1B/SS combo of Albert Pujols and Elvis Andrus or Hanley Ramirez and Mike Napoli?
When it comes you get your first-round pick, take the best there, plain and simple.
1. Remember the Draft Is Just the Beginning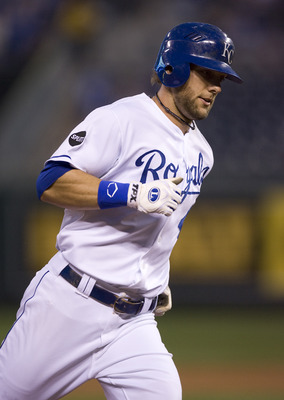 Ed Zurga/Getty Images
The most important thing to remember on draft day is that it's just the beginning. You're trying to build a solid foundation for the rest of the season, but nothing is written in stone.
You have a whole season to change your team. This means blockbuster trades and riding the waiver wire.
Your draft is fundamental, but very rarely will it go the way you want it to. The best attitude to have is relax, have fun and ride the victories with the disappointments.
At the end of the day, you have 162 games to get everything the way you want it.
Keep Reading