NFL Playoff Picture: 5 Most Underrated Players Headed to the Playoffs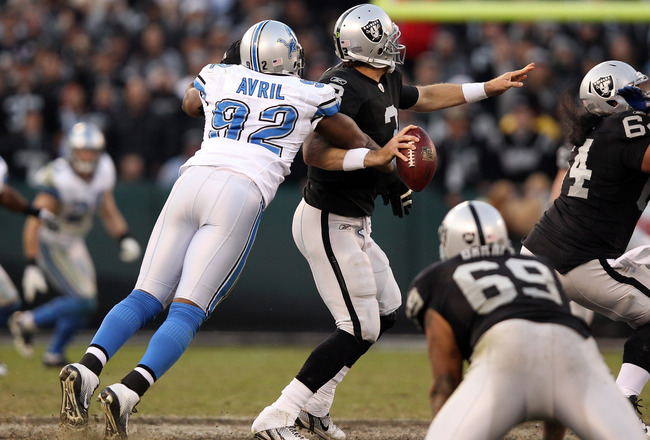 Ezra Shaw/Getty Images
The NFL playoffs are always a time for stars to shine in the NFL. The playoffs are also opportunities for unsung heroes to step out of the shadows and show their stuff.
Jordy Nelson had the same talent last year entering the playoffs as he does now, but it took a coming out party on the grandest stage to get his due.
Here are some players that are already worthy of attention, but may step out into the spotlight this postseason.
Charlie Peprah
Scott Cunningham/Getty Images
The Green Bay Packers defense has been much maligned this season for its less stingy approach in terms of giving up yardage. Although, their ability to generate turnovers is the key to their success.
Charlie Peprah is second on the team with four interceptions, but even more important is the fact that he averages over 30 yards per return on his picks.
That kind of gain in field position is a huge boost to the already potent Green Bay offense. Pair Peprah's turnover prowess with his 72 tackles, and he is a very underrated player in the Packers secondary.
Cliff Avril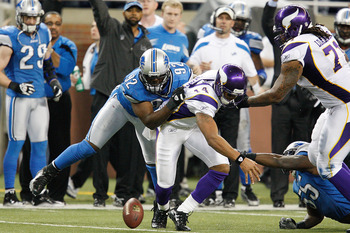 Leon Halip/Getty Images
There are other names that dominate the headlines for the Detroit Lions on defense, but it is Cliff Avril that leads the team in sacks with 11 this season.
Some of that may be due to the attention that is given to other members of the Lions defensive line, but it still takes talent to take advantage of a favorable situation.
If the Lions make noise in the playoffs, it could be Cliff Avril who helps stymie the opposing offenses. He could become a more highly appreciated talent in the NFL.
Matt Prater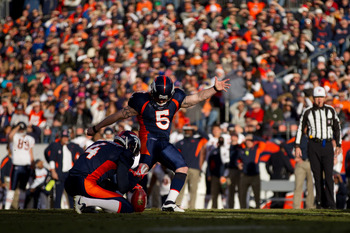 Justin Edmonds/Getty Images
Matt Prater is a serious weapon for the Denver Broncos. He is more responsible for many of Denver's wins than the national media would like for you to believe.
He has an extremely long range both at home in Denver, and away from Mile High. His accuracy only seems to get better in pressure situations.
If Denver keeps the dream rolling in the playoffs, Prater may score the game winning points more often than anyone else.
Owen Daniels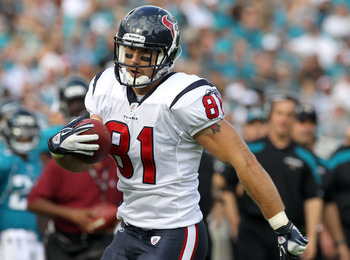 Sam Greenwood/Getty Images
In the absence of Andre' Johnson, who is the unquestioned best receiver of the Houston Texans, Owen Daniels is having a great season from the tight end position.
He has been a steady receiver for both Matt Schaub and now T.J. Yates. He helped bring some stability to the Texans offense for Gary Kubiak.
Houston is going to try and play small ball, and grind out wins. Daniels and the intermediate passing game are a huge part of that equation.
Marques Colston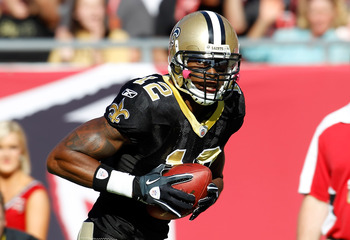 J. Meric/Getty Images
Marques Colston has always been the silent No. 1 receiver for the New Orleans Saints. He is closing in on another 1,000 yard receiving season, yet still doesn't get mentioned amongst the premier wide receivers in the game.
Colston can be as effective as Drew Brees wants to make him, but he is always a great matchup and a threat to generate serious yards after the catch.
The Saints are going to win in January through the air, and Colston will surely be a huge part of that equation.
Keep Reading